FREE SEO MASTER CLASS
Ready to Rank on Page #1?
Sign up to get my email with access to the master class today!
In This Master Class, You Will Learn…
#1
How to pick a topic people will actually want to read
Do you want your article to reach 100 people or 100,000 people? Make sure your article reaches readers worldwide, not just your parents and their friends.
#2
Where exactly to incorporate keywords that thousands of people search for every day
Search engine optimization sounds way fancier than it is. We'll give you top-secret SEO information on what it takes to get search engines to notice your work.
#3
How to analyze the competition and find out what's missing
Newsflash: Every topic you can think of is already covered somewhere on the Internet. But this can be to your advantage because you can figure what works for them and what's missing.
#4
What it takes to make your article stand out to avoid "the black hole" of the Internet
We're divulging our secret 5 strategies to beat competitor articles.
#5
How to strategically attract readers to your article
Your work is not done once your article goes live on the Internet. Make sure your readers can actually find your article by leveraging social media platforms and their reach.
This is a Must-Attend if…

+ You want to think like a Content Strategist
, on the pulse of what works in digital content today.
+
You are tired of
working hard
on your articles and blogs… for no one to read them.
+
You're ready to attract your audience to your website and

exponentially increase your traffic.
WHAT COLLEGE MAGAZINE ALUMNI SAY
[grid content="testimonial" taxonomy="testimonial_cat" terms="11673″ number="all" order_by="rand" columns="1″ align="middle" slider="true" dots="true"]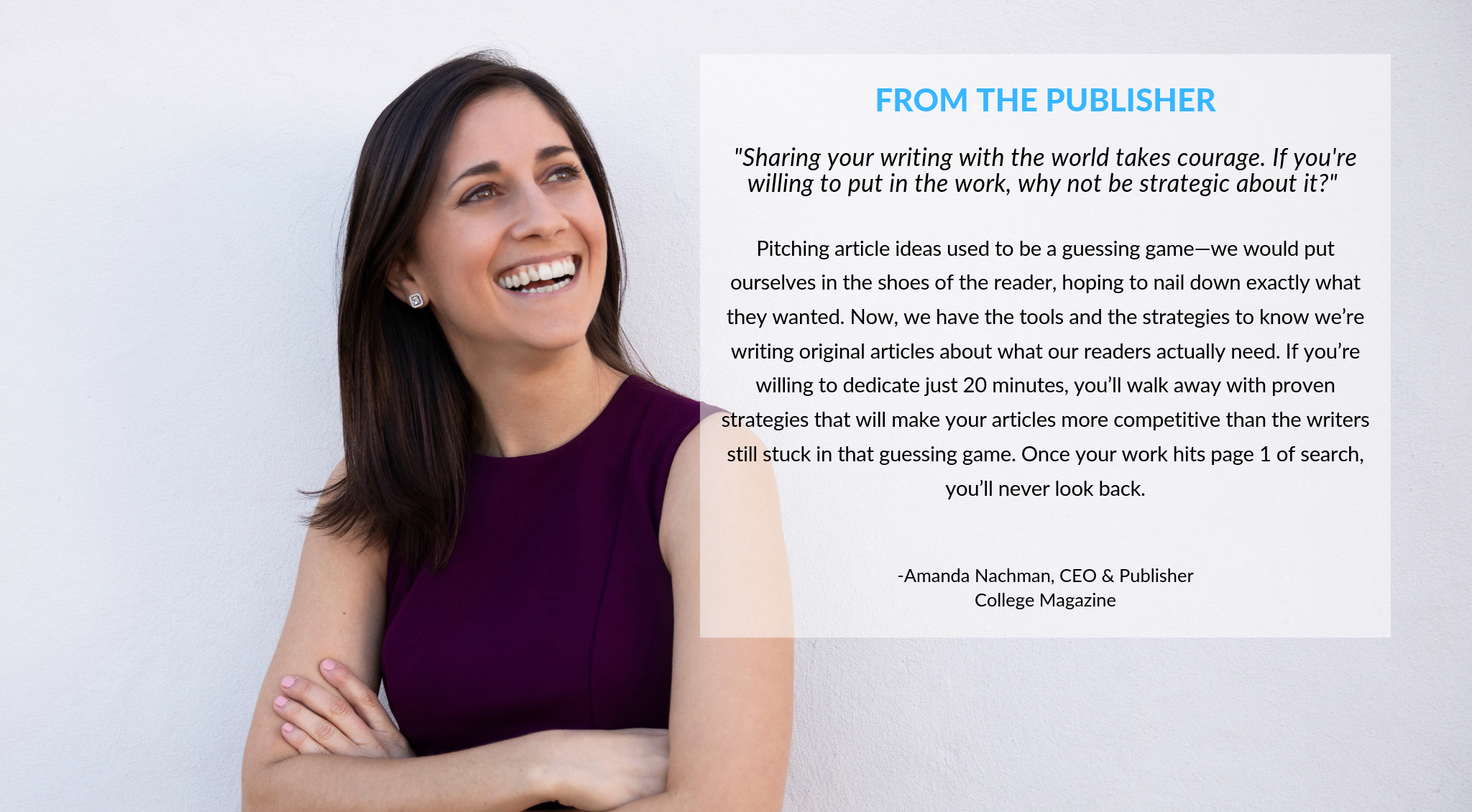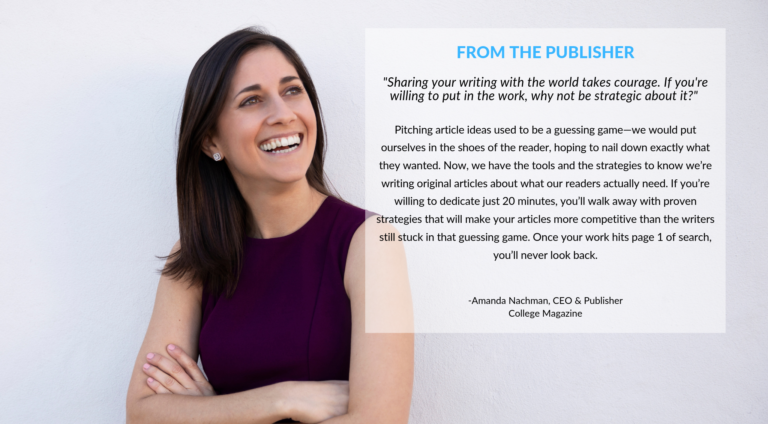 Get the FREE Masterclass today!