Vassar College–Poughkeepsie, NY
The Vibe
Indie-rock
What it Feels Like to Go Here
If Greek life doesn't sit well with you, but you happily sat through Grease, The Sound of Music and Hairspray live, consider Vassar College the perfect school for your inner hipster. Vassar proves that you don't need frats to find fun. This wooded academic oasis offers opportunities for party people, nature-freaks and everyone in between. You can hit the clubs, bars, theaters and concerts or you can take a hike—for real, beautiful mountains on mountains surround Poughkeepsie. If this lively town ever feels too small, the excitement of New York City is less than two hours away.
Awesome Alumni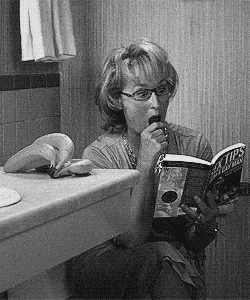 You might not have heard of Vassar College, but you've heard of Academy Award-winning actress and queen of the silver screen (and our hearts) Meryl Streep; she graduated from Vassar in 1971 where she studied drama and costume design. Seems almost too obvious. Actress Lisa Kudrow, or Phoebe from Friends, graduated from Vassar with a degree in biology—which makes sense considering Phoebe really likes cats. #ScientificAF. Chef, writer, TV personality and all-around swoon-worthy bad-ass Anthony Bourdain also attended Vassar but dropped out after two years to attend culinary school. Similarly, former First Lady and historic class-act Jacqueline Kennedy Onassis attended Vassar for two years, but graduated from a different college.
Where We Hang
Poughkeepsie provides a safe haven for theater fans and the future Idina Menzels and Lin-Manuel Mirandas of the world. The Powerhouse Theater offers free shows year-round and runs a Training Program for anyone interested. Still, students at Vassar revel in less classy venues just like the rest of us. They flock to Matthew's Mug (aka "The Mug"), a popular, unintimidating basement-type bar. If you'd rather not venture off campus, you can visit the Villard Room to see student art exhibitions, concerts or hangout with other freshmen at "Freshmen 15," a support group of sorts for first-year students.
Q&A
1. How much are students partying?
"[Partying is] pretty much dictated by the seniors because senior housing is the only real space for parties. But it's Friday and Saturday nights when people go out. Vassar also offers a variety of comedy shows, theatrical performances, and other activities for any non-partiers. For those who don't want to party at the senior houses, dance parties either in the Mug (a converted bar) with a theme or in the Villard room (which is a bigger space so usually used for big events like Halloween or bringing in a performer), are prime options," junior Yvette Segan said.
2. What will you get in trouble for at your school?
"Pretty much everyone I knew who got written up for something got written up for being at the wrong party at the wrong time. However, the cops aren't allowed to follow you if you walk away—so you can literally run away from such problems," 2016 graduate Sam Rebelein said.
3. How much sex are students having?
"It varies from person to person. But Vassar is a very sex positive campus, so I don't think there's as much stigma surrounding it on campus as I've experienced in 'the real world,'" Kate Smith said.*
4. What would you tell incoming freshman about your school?
"Be open to trying everything and hearing what people have to say," Segan said.
5. What do you wish you knew as a freshman that you had to learn the hard way?
"Take a light course load first semester…transitioning to college classes can be rigorous," junior Aron Sulovari said.
Overall Experience
"Base your class choice more on the professor and less on the subject matter. It's the professor and not the subject matter that makes the biggest difference in the quality of the class. There are some truly remarkable professors at Vassar that you should take a class with even if it's not in a subject you have a great deal of interest in."–Peter Galer, Class of 2016.
"The professors are very committed to teaching undergraduate students as they don't have to deal with large class sizes or overwhelming research expectations."–Aron Sulovari, Class of 2018.
"[Vassar is] really chill overall. Everyone is super supportive of individualism. There is a lot of appreciation for everyone's choices no matter how different."–Yvette Segan, Class of 2018
"Even after four years, I was still surprised by how many hidden gems I could discover on a night off. You could always explore and find something new. I went to the observatory for the first time during my last month of college. It was amazing. How had I not been before? How had I never really heard of it?"–Sam Rebelein, English and Education major, Class of 2016
"I love that [Vassar has] become my home and how much it's forced me to grow in just three years. I'm always learning so much in and out of the classroom. It's also one of the most beautiful places I've been."–Sarah Noschese, Class of 2017
Top 3 Majors
1. English
2. Political Science
3. Psychology
Top 3 Most Popular Student Organizations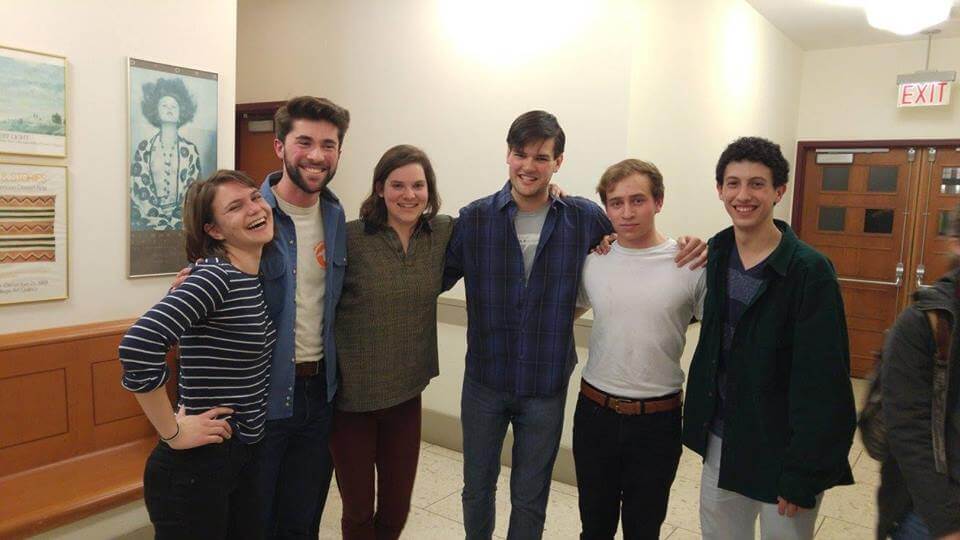 1. Vassar Improv brings comedy to campus each semester. They even take their talents to other nearby campuses to spread the laughs. "Together, we critique and support each other in an effort to play at the top of our intelligence, with the occasional poop joke," junior Carinn Candelaria said. This student org is all about the improv and good times rather than the hierarchy of positions that you can add to your resume.
2. Philaletheis, "Phil," is Vassar's O.G. theatrical club that gives students the space to direct a workshop or even a full length production. If directing isn't for you, you can also try your hand at hosting a "special event" with Philaletheis. These events are only limited by your ideas, so don't be afraid to get creative. You can also work with other organizations on campus to make your event a hit. Still not satisfied? See if you're the next Meryl Streep (see what I did there?) and get out on the stage with Philaletheis. If you happen to be a bit stage shy, you can still get involved with the technical side of the theater instead.
3. The women of Indecent Exposure gave a big F U to male-dominated comedy by establishing their own all-female comedy group. At Vassar, you'll be able to laugh at the patriarchy by attending their bi-annual shows and other sketches. Senior Elizabeth Snyderman is a member of Indecent Exposure and said it's all about being funny without being harmful. "I would tell a student who's thinking about joining us that Indecent Exposure is a really welcoming sisterhood where women can really develop their comedic voices. We have a lot of very supportive fans who make performing so much fun," Snyderman said. Grab your bestie and channel your inner Tina Fey and Amy Poehler.
Getting In
Brainiacs, rejoice! Here's another school you'll want to apply to, along with the other 15, and you can apply through the Common App. Most Vassar students fall within the top 10 to 20 percent of their class in high school and score between 2060 and 2250 on their SATs (scored the old-school way). If you want to get into Vassar, you can't slack off senior year, so forget about "senior privilege." Vassar only accept 4s and 5s on the AP exams. However, the academic rigor here doesn't mean the admissions board can't be lighthearted. In the optional "Your Space" portion of the application, students are encouraged to include anything that paints a picture of who they really are, as in literally a picture, painting, music, film…the opportunities are endless.
Stats
Location: Poughkeepsie, New York
Tuition & Fees: $65,490
Total Cost on Campus: $2,150 – $2,250
Undergrads Enrolled: 2,450
Grads Enrolled: N/A
Total Enrolled: 2,450
Acceptance percentage: 25.6%
Percent Admitted who Enroll: 34.3%
Enrollment: 668
Percentage of Male Students: 43%
Percentage of Female Students: 57%
Percentage Receiving Financial Aid: 65%
Percentage Receiving Federal Grants: 23%
Percentage Receiving Federal Loans: 36%
*Name changed to protect privacy