Williams College–Williamstown, MA
The Vibe
Tight-knit liberal arts college
Students at Williams College get close. They all know one another and they're all a part of something. Students respect the nature they're surrounded by and the mountains that are literally beside campus provide not only a beautiful setting but also a frontier of adventure for a large amount of the student community. Students have nearby access to two famous art museums and hold them in high regard. The Massachusetts Museum of Contemporary Art and The Clark Art Institute are both a quick bike ride away (or quicker drive).
What It Feels Like to Go Here
"It definitely takes some getting used to, but once you find your place and find your people, [Williams College] feels really familiar. It feels like home. It's a weird combination of feeling really comfortable and seeing lots of friendly faces," said senior Kayla Shore. "In one coffee shop you run into three friends and then be studying late at night and meet a bunch of friends you haven't seen in a while." Spotting that many friends sounds like heaven for those needing some social support in college…which is all of us, right?
Awesome Alumni
Former President James A. Garfield is Williams College's most notable alumnus. He graduated in 1856 as salutatorian of his graduating class when the college was still a men's-only school. Stephen Sondheim, the composer and lyricist who has been creating famous musicals for the last 50 years, graduated from Williams College magna cum laude in 1950 before finding massive success on Broadway. Former Attorney General of Massachusetts Martha Coakley is another proud alumnae of Williams. John Sayles, who became the forefather of independent filmmaking, also got his undergraduate degree from Williams.
Where We Hang
In a spot so far out as Williamstown, a place to hang out off campus is to be treasured, but a few do exist. "There is a single student bar named The Red Herring," said Shore. It describes itself as relaxed source for casual food and a full bar. "We have a coffee shop, the Tunnel City, which is packed Sunday morning." It offers all forms of coffee plus delicious baked goods. It also presents artwork from artists in the area. Students desperate for caffeine plus a spot of campus to study? Yeah, that's going to be packed.
Q&A
1. How much are students partying?
"Not that much. They're pretty low key. It's very much not a party school. It's definitely there because there is not much to do because the scope of things is fairly small," said Shore. So if you really want to be at those parties, you can find them, but they're going to be hidden.
2. What will you get in trouble for at your school?
"I think the main source of serious trouble that people get into are alcohol, drugs, sexual assault and academic dishonesty. All of these things are taken extremely seriously at Williams. Academic dishonesty is taken extremely seriously especially because of the Williams honor code," said senior Paige Wilkinson.
3. How much sex are students having?
"A fair amount? I think it depends on the circles as well as class years you are speaking about," said Wilkinson.
4. What would you tell incoming freshman about your school?
"I would tell incoming freshman not to over extend themselves because college is work. There is this mindset that college should be about experimenting and branching out, which part of it is, but you will be here for four years. At the end of the day, you have to make sure you enjoy where you are" said freshman Merudjina Normil. Freshmen everywhere could do with this advice, but at a school with students as active as those at Williams, it's more important than ever to keep this in mind.
5. What's one thing you would change about Williams?
"I would reform financial aid policy and end sexual assault on campus," said Shore. Williams currently has a pretty supportive financial aid policy and a strict eye out for campus safety, but all campuses could do a better job.
Overall Experience
"We're super lucky that the administration encourages a lot of experiential learning, which is important in a place like Williams where you might not feel that you're experiencing the real world…You also get to know your classmates and professors really well." – Libby Dvir, senior, Psychology major
"Going to school here is challenging, but it's truly enriching. Williams has made me a deeper, more critical thinker, and I am so grateful for all that I have learned. The day-to-day can feel like a grind, but you get out what you put in." – Elena Zifkin, senior, Sociology major
"It has been an honor to go through the stress, hardship, uncertainty and rigor that Williams provides because of the joy, pleasure, satisfaction and camaraderie that is produced. Our small, isolated, tight-knight community is not always the easiest or most united, but the relationships we forge last lifetimes and create an unbreakable bond that extends long after we graduate." – Marcus Christian, senior, English major
"One particular thing about Williams that I've really loved is how easy it is to connect with professors. I've been able to really get to know my professors here, learning about them both as educators and as people. Because of the smallness of the college, everyone is easily reachable. Community does mean quite a bit to the staff, faculty, and students at Williams and visitors can see that in action several times during the year." – Andrew Lyness, junior, History and Economics double major
"The past two years have been the best years of my life. The best part about Williams, for me, has been the people that I've met and the conversations that I've had with them. My friends and professors have changed the way I think and the way I view life." – Nick Friedman, sophomore, Math and Economics double major
Top 3 Majors
1. Economics
2. English
3. Psychology
TOP 3 MOST POPULAR STUDENT ORGANIZATIONS
1. The Williams Outing Club is responsible for the widely known and enjoyed trips in the surrounding mountains and sharing the apple cider donuts. The Club has over 750 members (almost half the student population!). They do all sort of outings from hikes to "polar bear swims," which sounds terrifying, but they claim they are open to all students regardless of previous experience (or lack thereof). "It could be people's first ever hike. Taking time out on an academics speaks about the value Williams places on its studies and the beauty surrounding us. Our mission is to get people outdoors and to be able to enjoy this environmental community," said director Scott Lewis. They even offer wilderness first aid classes and orientation classes in case the fear of getting injured or lost in the woods holds you back from joining. They also offer P.E. classes which can take care of the required P.E. credits, which may be argued the best benefit of all.
2. Her Campus is an online magazine with a Williams chapter. It covers all sorts of topics from news and campus culture to things like fashion and beauty tips. "Her Campus Williams was launched because we felt the need for a platform that focused on sharing the experiences and interests of women at school. Having Her Campus at Williams has allowed us to bring together a group of talented writers who each have unique and interesting perspectives to share with their peers," said recent graduate and HC Williams founder Michella Ore.
3. The Ephlats are a co-ed a cappella group. They sing all kinds of genres from oldies to current popular music. "In addition to holding our own concerts, we enjoy singing at many Williams events, hospitals and retirement homes," said the group's president Lucy Davis. "While our purpose is obviously to sound good, we also make fun a priority, and we pride ourselves on having a incredibly bonded group full of people who are really great friends and support each other in all endeavors," said Davis. A group that manages to bring the people close to one another while providing music for others is one nice formula.
Getting in
With only about a fifth of the students who apply getting accepted to Williams College, trying can be a little intimidating. But the experiences so many students are proud and excited to share prove that taking the risk is worth it. Applications for Early Decision are due November 15th and Regular Decision applications due January 1st. Incoming freshman will have SATs scores of at least 700 in each subject area and the vast majority will ave earned a 30 or higher on the ACT. Williams College is surrounded by a close community, in a beautiful place with a passionate group of motivated people. Sounds like it's worth the effort to me!
Stats
Location: Williamstown, Massachusetts
Tuition & Fees: $49,780
Total Cost on Campus: $63,290
Undergrads Enrolled: 2,045
Grads Enrolled: 54
Total Enrolled: 2,099
Acceptance percentage: 19%
Percent Admitted who Enroll: 45%
Enrollment: 2,099
Percentage of Male Students: 49.2%
Percentage of Female Students: 50.7%
Percentage Receiving Financial Aid: 50%
Percentage Receiving Federal Grants: 50%
Percentage Receiving Federal Loans: 50%
Check out these 10 Williams College Notable Alumni You Need to Know about.
Written By: Codi Elliott
1. Michael Beschloss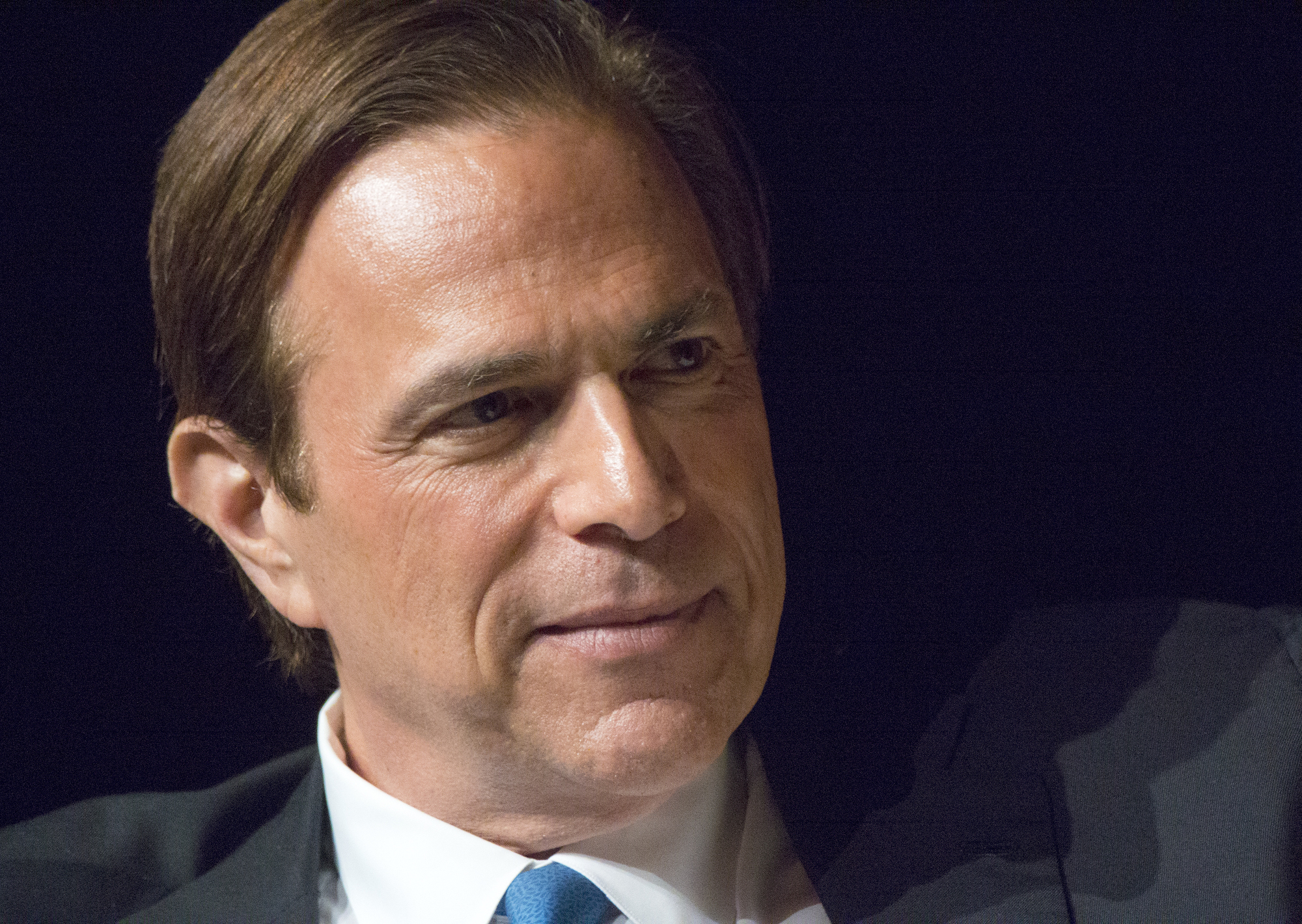 Williams produced renowned presidential historian, Michael Beschloss. During his time at Williams College, he formed a close friendship with a professor, presidential historian James MacGregor Burns. They discussed politics together and even campaigned for Ted Kennedy together in 1980. He graduated with a degree in history from Williams College, and then attended Harvard Business School and earned an MBA. His college thesis on Franklin Rooselvelt and Joe Kennedy was published as he graduated from Harvard. His career exploded from that point onward. He has written nine books, serves as a frequent commentator on PBS NewsHour and worked as a political analyst for CNN. He serves as a trustee of the White House Historical Association and the National Archives Foundation. He also sits on the board of the Smithsonian's National Museum of American History. Beschloss continues to add to his flourishing career by working on more books and appearing on news shows.
2. Steve Case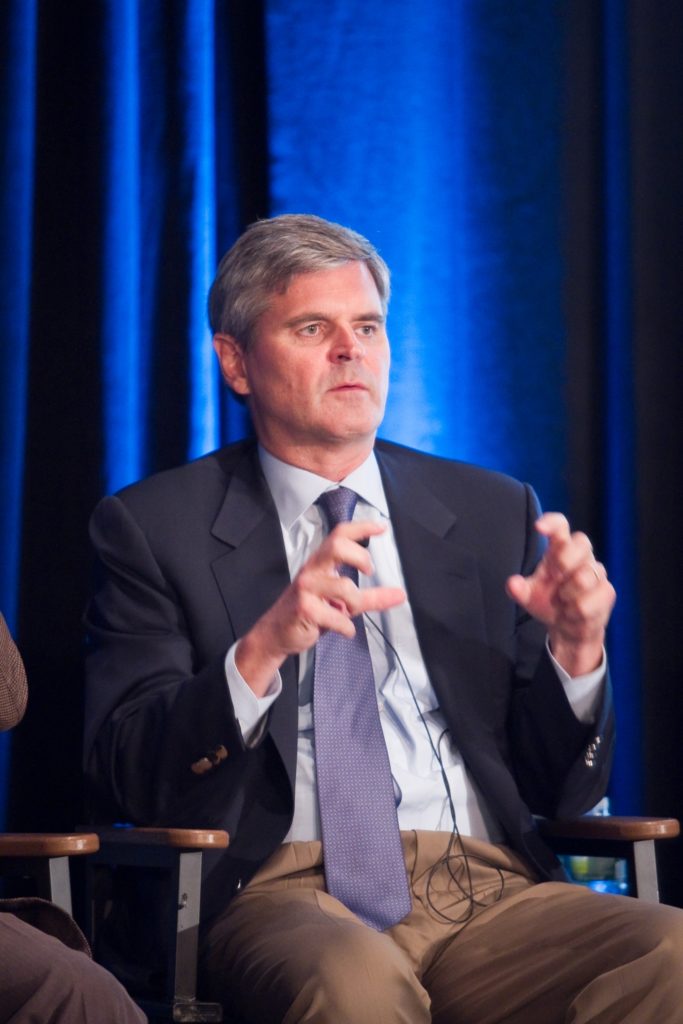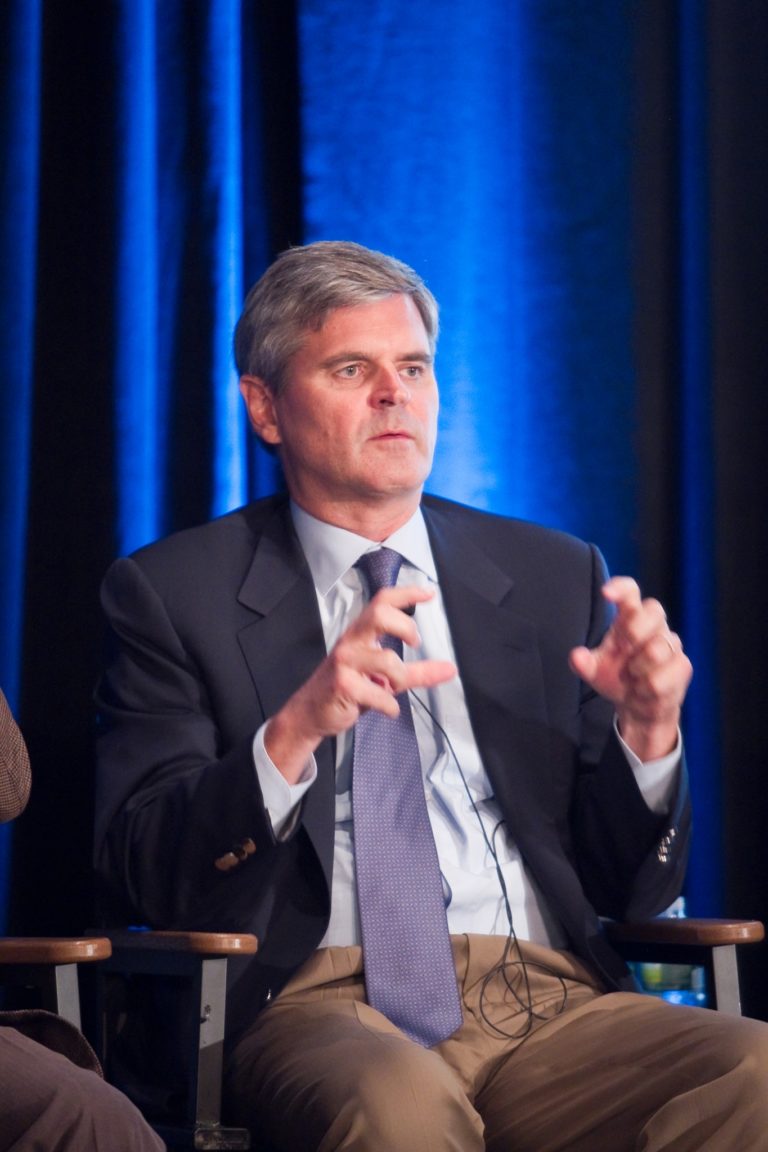 At Williams, Steve Case joined the campus entertainment committee and began inviting headline acts to the rock-and-roll groups to perform. Case constantly tried to push the club forward. Case reflected this sentiment in his academics as well: he dove into the classes he was passionate about and neglected the classes he felt less interested in. He majored in political science, but interestingly, he feels the most useful lessons from Williams were self-taught. He enjoyed reading marketing trade publications and spent many hours in the library, despite his subpar grades. After graduation, he began working at Procter & Gamble Co, but lasted less than two years before he started working at Control Video Corp as a marketing consultant. The company became Quantum Computer Services in 1985, and he became the public face of the company along with Jim Kimsey. He became CEO in 1991. While CEO he changed the name to America Online (AOL) in 1989. In 1995, Case began integrating the web browser into AOL. He deserves some of the credit for helping bring the internet into our everyday lives. He cofounded the investment firm Revolution, which invested in over 50 companies and now serves as CEO and chairman.
3. Erin Burnett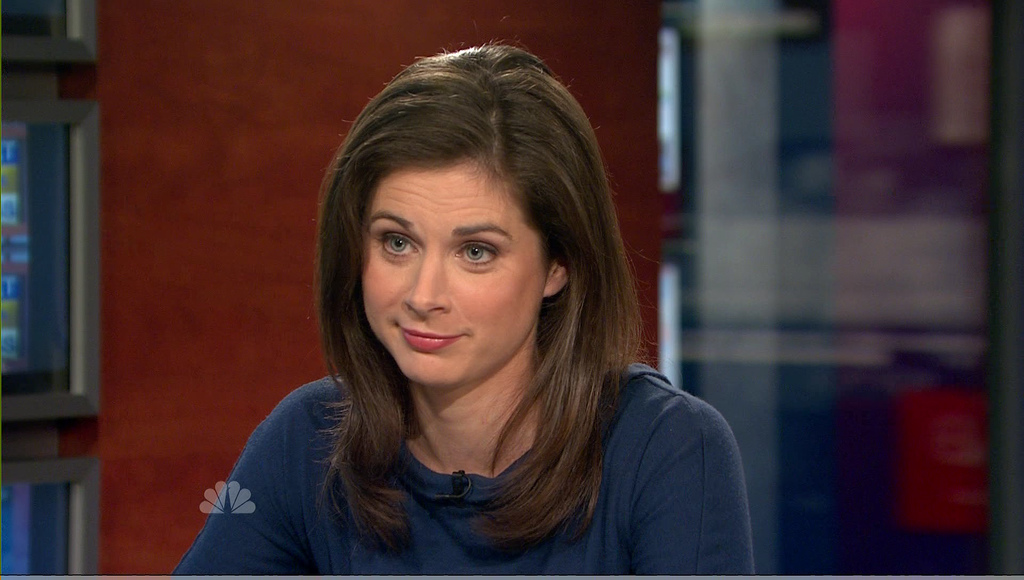 Erin Burnett works as a news anchor and journalist for CNN. She hosts a nightly show called Erin Burnett OutFront and weekly show called Erin Burnett OutFront International. She applied early decisions to Williams College because she wanted to be able to play multiple sports in college and she did. She played field hockey and lacrosse and majored in political economy. She proved to be a dedicated and driven student at Williams College. Burnett did not plan on becoming a news anchor. She originally started working as an analyst, but did not feel satisfied with that job, so she wrote a letter to the anchor of CNN's Money Line, Willow Bay, asking to write for her show. Willow Bay invited Burnett to join her team, and the rest, as they say, is history. Now Burnett has travelled the globe chasing stories and uncovering truths the United States government did not know about. Her investigative reporting on terrorism led to the discovery of a Qatari financier who funded terrorists, whom the U.S. Treasury Department officially designated a global terrorist. She even did on the ground coverage of Al Qaeda in North Africa. She continues hosting her weekly shows and covering global events with grace and determination.
4. Robert Engle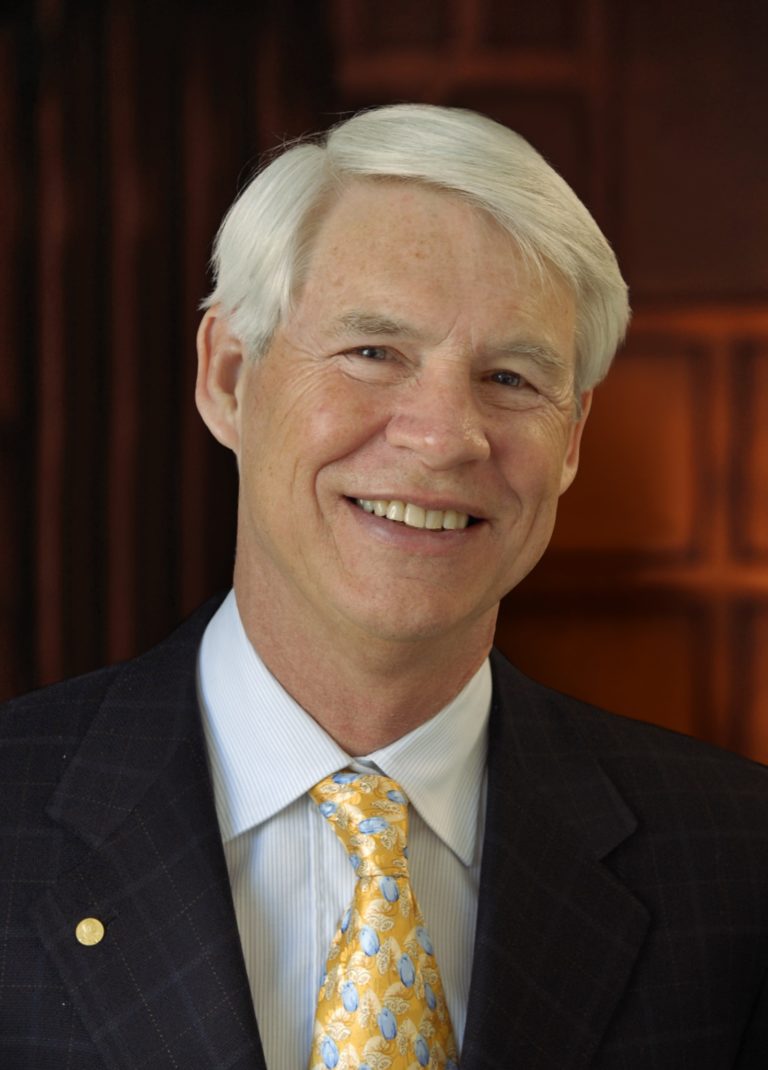 Robert Engle started investing in the stock market at a weirdly young age and made sure everyone knew he did. It led him to a thriving career in economics. He won the Nobel Memorial Prize in Economic Sciences in 2003 with Clive Granger. During his time at Williams College, he studied physics and graduated with the highest honors for his excellent grades. He authored two books about econometrics and published dozens of papers. His newest paper, published earlier this year, focused on liquidity and volatility in the U.S. treasury market. He has dozens more impressive papers with titles I cannot comprehend with my limited economics knowledge. He co-founded the Society for Financial Econometrics, a global nonprofit organization. Engle currently works as a professor of finance at the New York University's School of Business and is Director of the NYU Stern Volatility Institute.
5. Elia Kazan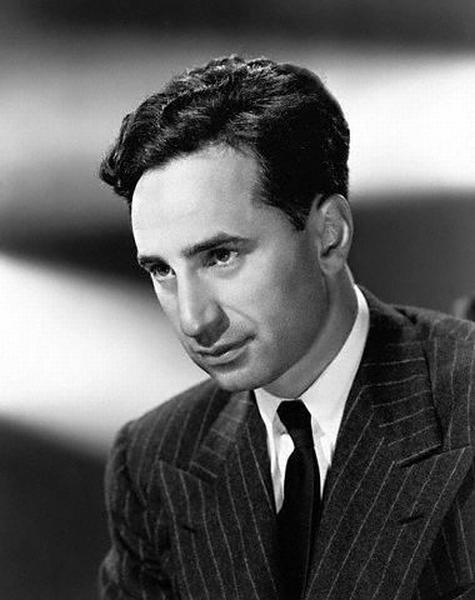 Elia Kazan graduated in 1930 with a degree in English from Williams College and proceeded to study at Yale Drama School before joining an acting troupe. He struggled at Williams College, he faced discrimination and bullying because of his Greek ethnicity, short stature and socioeconomic status. After graduation, he intentionally did not donate money until after they officially disbanded fraternities. In the 1940's his focus shifted from acting to solely directing. He pushed boundaries with his work and his most famous movies are: Arthur Miller's All My Sons (1947), Tennessee Williams's A Streetcar Named Desire (1947) and Miller's Death of a Salesman (1949). The New York Times dubbed Kazan one of the most influential directors in history. He passed away in 2003, but left a lasting influence on movie and the film industry.
6. Purva Bedi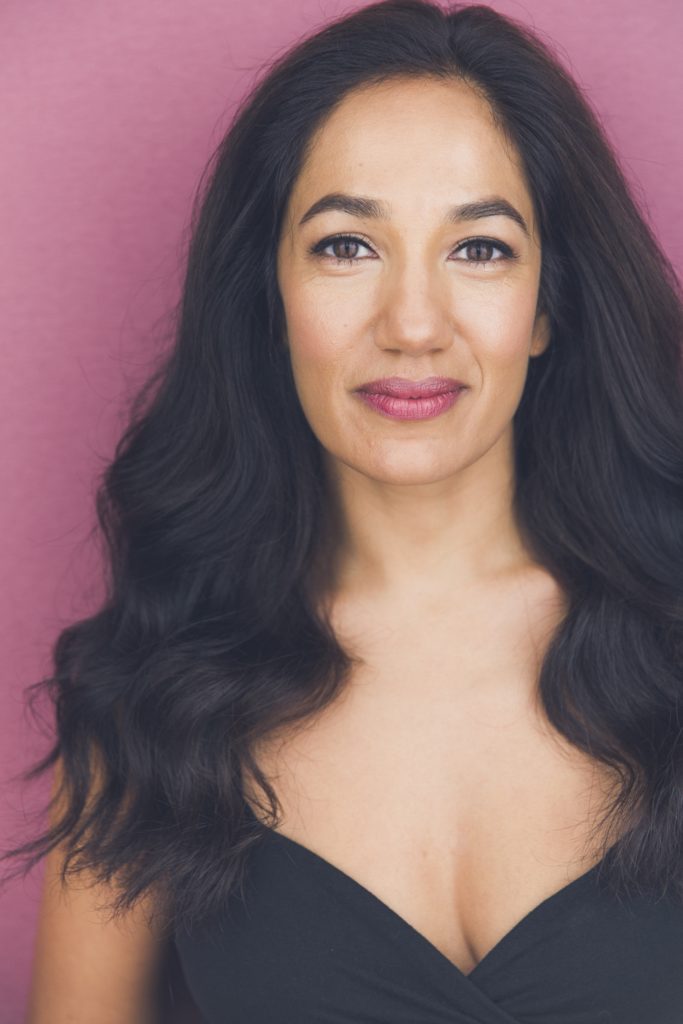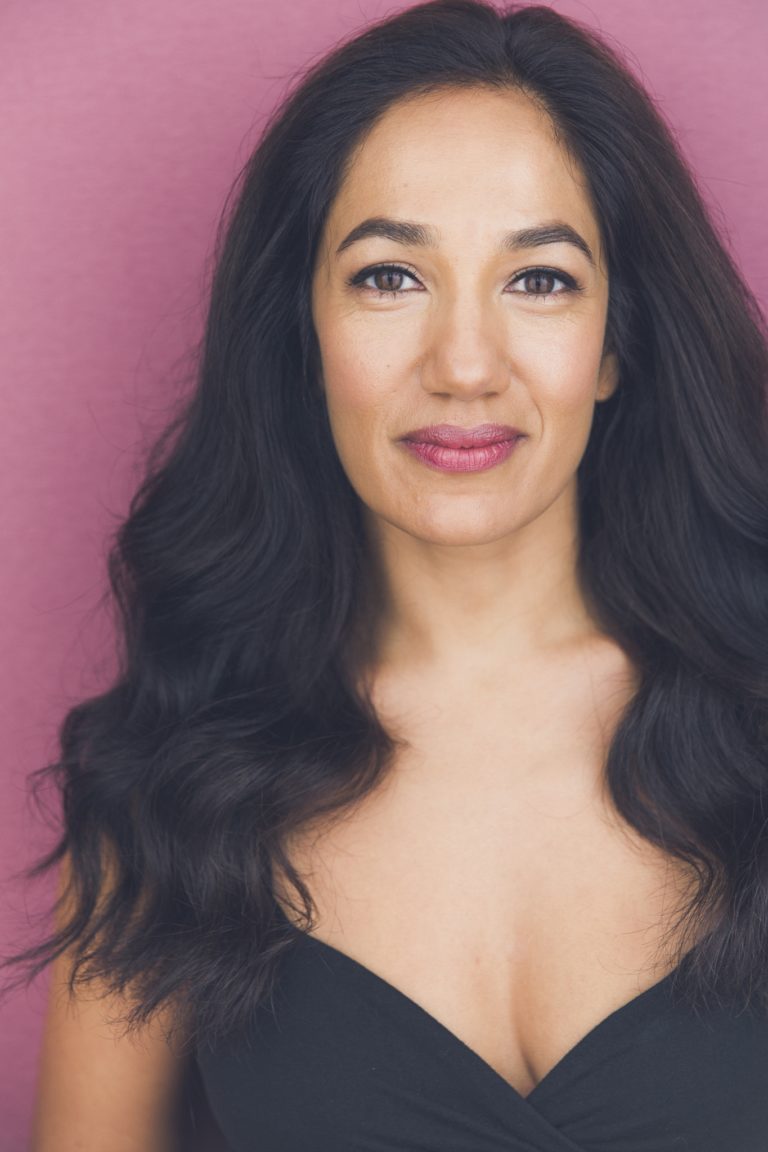 Purva Bedi has had a diverse theatre career, working in television drama and comedy as well as producing independent films and non-for-profit theatre. She had major roles in Sully (2016) and She's Gotta Have It (2017). Born in India and raised in Belgium and America, she brings a unique worldly perspective to her roles. She went to a prestigious high school in the U.S., Bronx High School of Science, and after graduation she attended Williams College and graduated with a degree in economics and theatre. During her senior year, a consulting company recruited her. Bedi worked for the company for a couple of years, living with her parents and saving money, preparing to quit and pursue a career as a professional actor. Within in a year, she began working on Broadway and her career has only advanced since that point.
7. Don Beyer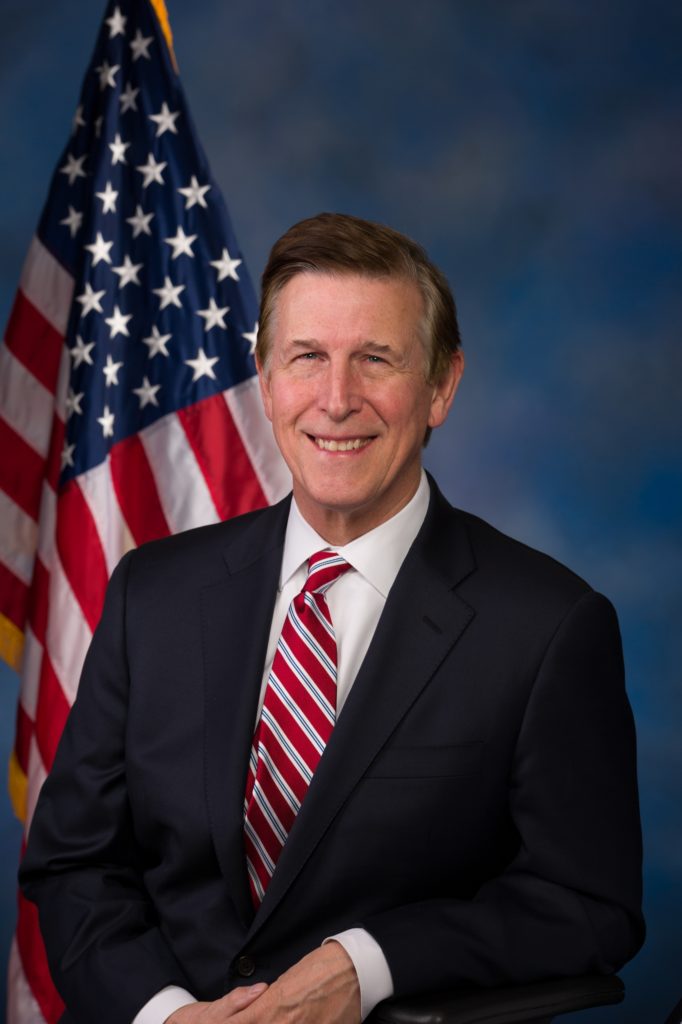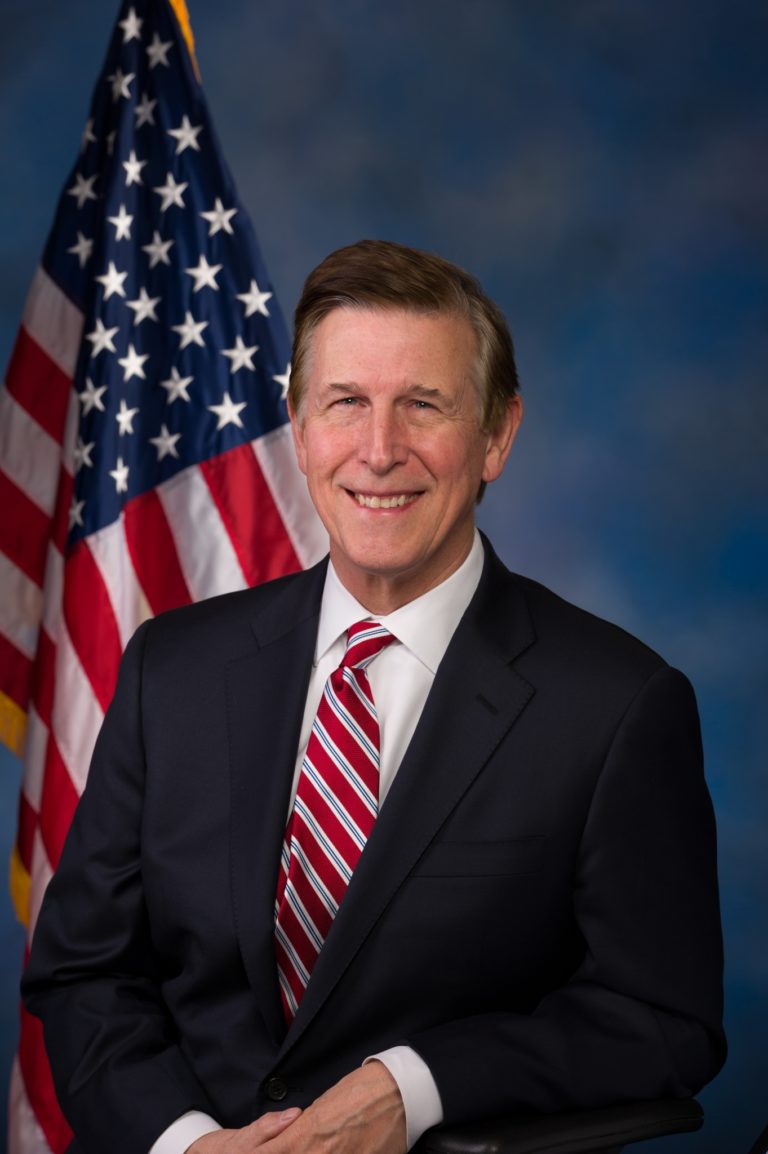 Representative Beyer served as the Lieutenant Governor of Virginia for two terms and now works as a U.S. Representative for Virginia's eighth district. Beyer graduated from Williams College with a degree in economics in 1972 and graduated magna cum laude and joined Phi Beta Kappa, known as the oldest and most prestigious honor society in the nation. Under President Obama, he worked as an ambassador to Switzerland and Liechtenstein. He spent fourteen years as Chair of the Jobs for Virginia graduates, a highly successful high school drop-out prevention program and remained an active board member for the D.C. Campaign to Prevent Teen Pregnancy for many years. He currently works in D.C. as a democratic representative.
8. Wang Leehom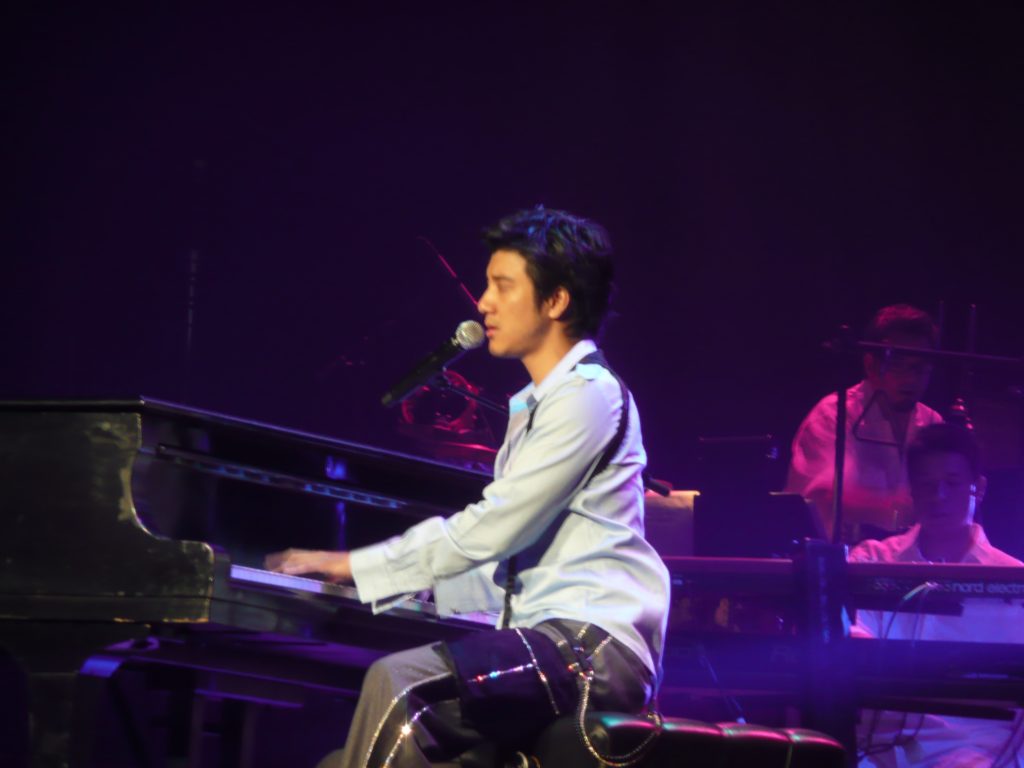 Leehom went on a world tour this year. He graduated from Williams College in 1998 with a degrees in music and Asian Studies. Leehom released four albums by the time he graduated and his album, Revolution, became his breakthrough album. Plus, he won a Golden Melody award for it. He fuses R&B hip–hop with Chinese elements. CNN dubbed him the 'King of Chinese Pop." He has sold over 50 million albums and has collaborated with famous American and South Korean artists. Leehom stands out as a musician because he infuses current issues into some music and even disparate sounds to keep fans on their toes. In his 2006 album, "Heroes of Earth" he mixed Chinese-American rap with Beijing opera.
"Wang Leehom is massively popular in China… everyone from China knows who he is," Williams sophomore Sam Gilman, said. Now Leehom has millions of fans around the world, makes cutting edge music and is currently on the biggest tour of his career with his family with more music on the way.
9. Mika Brzeinski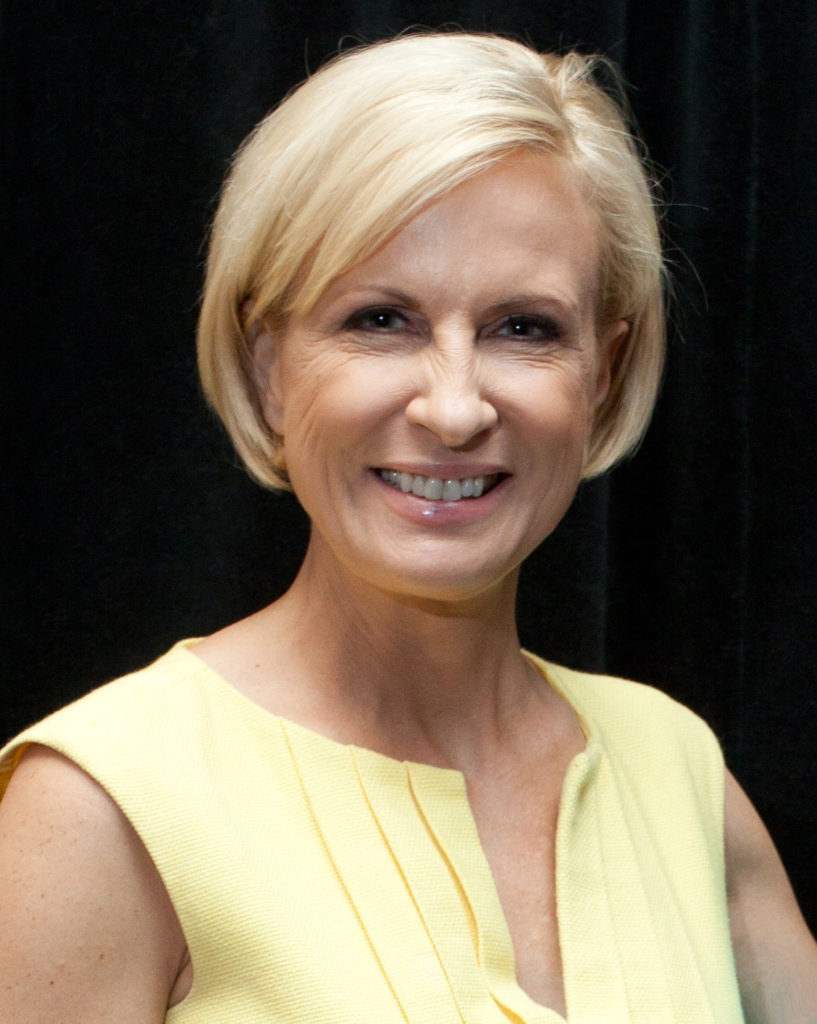 Mika Brzeinski cohosts MSNBC's morning show 'Morning Joe' with her husband, Joe Scarborough. She graduated from Williams College in 1989 and while at Williams, she ran long-distance for indoor and outdoor track and field. She has authored multiple best-selling books, Earn it!, Grow your Value: Living and Working to your Full Potential and Comeback Careers. Brzeinski has done incredible work to empower women with her Know Your Value events, a nationwide effort to empower women to express their value in business and in their personal lives. Her book, Knowing Your Value augments these events."She is a well-known visible commentator for Morning Joe," Williams Junior, Veronica Wolff said. She continues to advance her career and her legacy lives on at Williams through the Brzeinski Award, given to the student who persevered to overcome diversity
10. Goh Chok Tong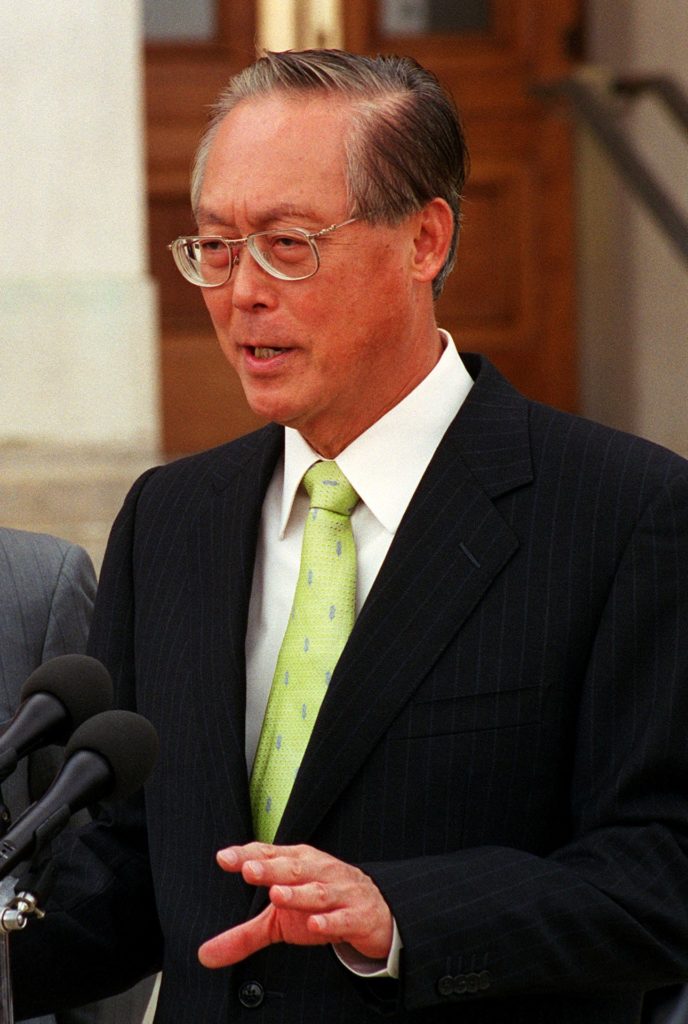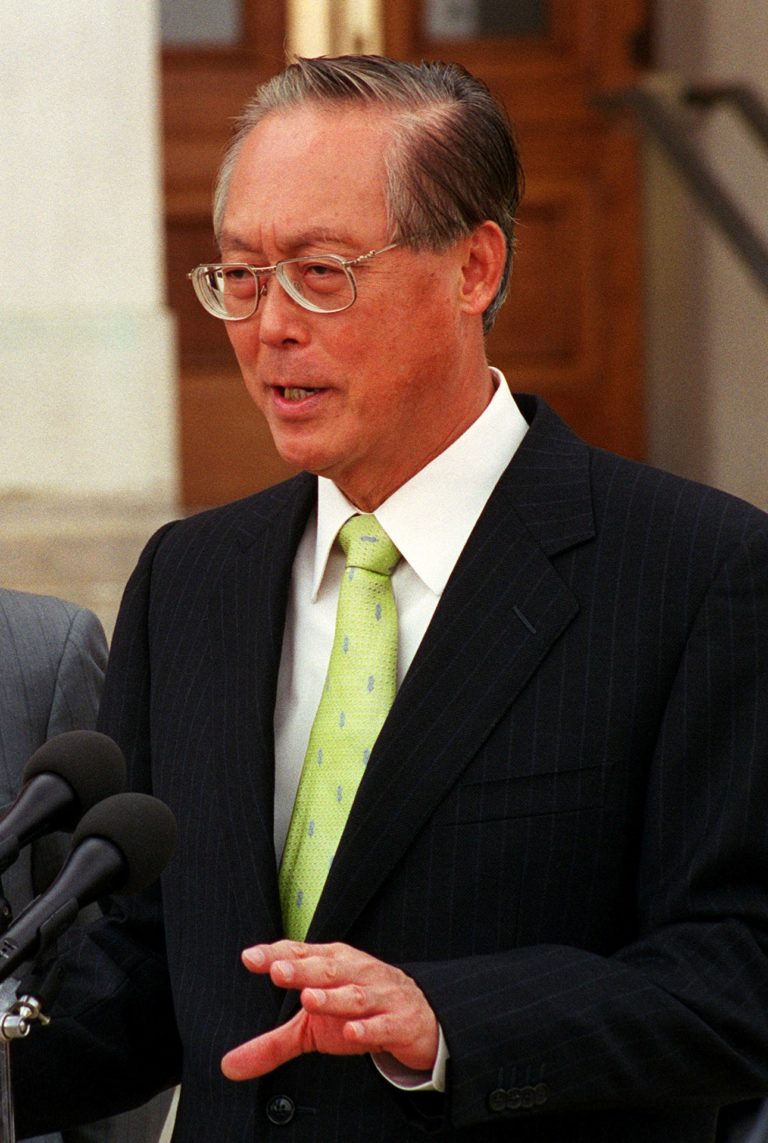 Goh Chok Tong received his undergraduate degree in Singapore and went to Williams College to earn his master's degree in Development Economics. He led Singapore as prime minister from 1990 to 2004. While prime minister, he introduced several major policies, including Medisave. Medisave innovated the health care policy; it works as a national medical savings account system. This system enables Singaporeans to reserve a fraction of their income into a Medisave account to prepare for future personal or immediate family's hospitalization, day surgery and for certain outpatient expenses. He started his political career after being elected into Parliament in 1976 and won the following nine reelections. He remained in the Cabinet as Senior Minister and left in 2011 with the honorary title of Emeritus Senior Minister.
*Updated on February 21, 2019 by Codi Elliott to include "10 Williams College Notable Alumni You Need to Know about."