The University of Miami-Coral Gables, FL
[toc]
https://www.youtube.com/watch?v=UX3RfRNJ-uU
The Vibe
We're in Miami, b-tch!
What it Feels Like to Go Here
Students at the University of Miami know exactly what they're doing when they sign up for four years of living in the one of the most popular cities in the U.S. While the heat melts the soles of your shoes off in the fall semester (don't even think about staying in south Florida during the summer unless you're at the beach), students score full-time beach access and return home for winter break with killer tans.
Awesome Alumni
UM has given birth to some of the biggest stars in recent history. When it comes to entertainment, UM packs a punch with graduates like Sylvester Stallone, Enrique Iglesias and Dwayne Johnson, who once called the 305 home. A city like Miami also fosters an environment for politics with alumni like U.S. Representative for Florida Ileana Ros-Lehtinen and U.S. Senator for Florida—and former presidential hopeful—Marco Rubio. A major player in UM's alumni athletic department is Alex Rodriguez, the baseball star colloquially known as A-Rod. After seeing their top-of-the-line alumni, you know it's all about the U!
Where We Hang
The top on-campus spot is the Student Activities Center (SAC), which houses the only on-campus bar, the Rat, and a beautiful view of Lake Osceola. The best part? SAC has a Starbucks and Jamba Juice for students to stay hydrated while studying in the Sunshine State. Killer off-campus spots include South Beach and Wynwood, Miami's art district. To really get immersed in the south Florida culture, students often hit up Runway, a nightclub opened only on Fridays and hosts the best reggae and Caribbean party in the 305. You're also not a Cane until you've danced the stresses of exams away at LIV on Miami Beach. Students have a variety of other options to end their week in style including Nikki Beach, the Grove and Key Biscayne—imagine Spring Break every weekend.
Q&A
1. How much are students partying?
"Miami is definitely a party school. If you're under 21, there are always parties available to meet people and to hang out. If you're over 21, there are plenty of clubs just a few train stops away. If you're a lady, start mingling for some free drinks," junior Chitra Gotluru said.
2. What will you get in trouble for at your school?
"We have a canal that apparently goes to the ocean, and I've heard rumors that people have tried to take it all the way out. I heard that people once tried to take a kayak," junior Deanna Henry said.
3. How much sex are students having?
"UM does have a hook up culture. It's not the majority of students that are partaking, you just hear about it often," senior Tomas Cacicedo said.
4. What would you tell incoming freshman about your school?
"I'd say don't procrastinate, get to know your professors/keep in touch with those in areas you want to go into in the future, ask them for advice and don't be afraid to ask for help. Don't be afraid to try new classes in areas that may not have to do with your major, and enjoy!" Vanessa Michaud, Class of 2015, said.
5. What surprised you the most about UM?
"Since diversity is such a big thing on campus, political correctness is too… So always being respectful and politically correct is important," Michael Fuentes, Class of 2016, said.
5 Student Reviews
"At UM, they make Homecoming a competition, and you can compete as part of an organization. I participated with La Federación de Estudiantes Cubanos, and we won twice. Since we won, we got to sing the alma mater at the Homecoming game as a group, it was awesome. The Homecoming experience was always my favorite."–Vanessa Michaud, International Finance and Marketing major, Class of 2015
"Joining organizations is a big part of UM culture that stands out from other schools. Joining an org makes you feel a part of something bigger than yourself."–Michael Fuentes, Business Law, Class of 2016
"I think my favorite experience was when I presented research that I did under a professor in the chemistry department. She did analytical chemistry that uses light beams to make sense of electron movements. It's my favorite just because I can always party, but presenting research in a national conference and working on stuff like that is a very rare opportunity."–Chitra Gotluru, Biology major, Class of 2018
"They let us know that during finals week they allow puppies onto the Green, and they put hammocks out in one area, and I thought that was the coolest thing."Deanna Henry, Health Sciences major, Class of 2018
"We were told to design a bridge that can hold five kilograms and the group that could make the longest bridge gets 100 [percent], the next best gets a 90 [percent] and so on. But I would see teams mixing and giving each other help as to how to build the longest bridge because they genuinely liked playing with Legos and working as a team. Even with that fear, people still worked together."–Tomas Cacicedo, Masters Industrial Engineering, Class of 2017
Top 3 Majors
1. Business/Marketing/Management
2. Biological and Biomedical Sciences
3. Health professions and related programs
Top 3 Most Popular Student Organizations
1. Though Greek Life on UM's campus has progressively grown throughout the years and is now home to 30 fraternities and sororities, it's not the engine running the culture of the school like some other universities. "At UM, Greek Life is associated with a country club—you pay your dues. You don't need to be part of it to be part of UM culture, it's just a nice thing to have," Cacicedo said. Some frats host mixers on Thursdays, giving UM students an option to stay on campus and still party like they would at the clubs downtown. According to Cacicedo, the best part is how real the brothers are with one another. "At bid day, we were all together at the local bar on campus. No one really cared about what other people thought—if you like us, accept our bid, if not, move on. I thought that was awesome."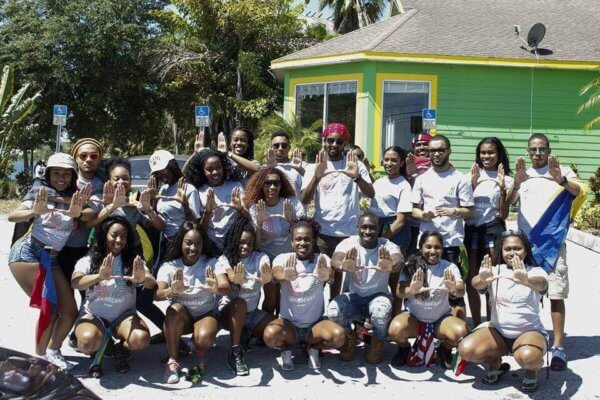 2. The Ethnic and Multicultural organizations obviously make a huge impact at a UM. The university is surrounded by a city that is rooted in immigration and diversity. Organizations like FEC (Federación de Estudiantes Cubanos), CSA (Carribean Students Association) and Planet Creole are involved with activities around the university. "Student organizations that revolve around culture are huge at UM," Deanna Henry, the historian of CSA, said. She mentioned that the best part was that the ethnic groups were accepting of all different cultures. "When we went to the federation of Cuban students, nothing was exclusive. We all just wanted to learn about our cultures."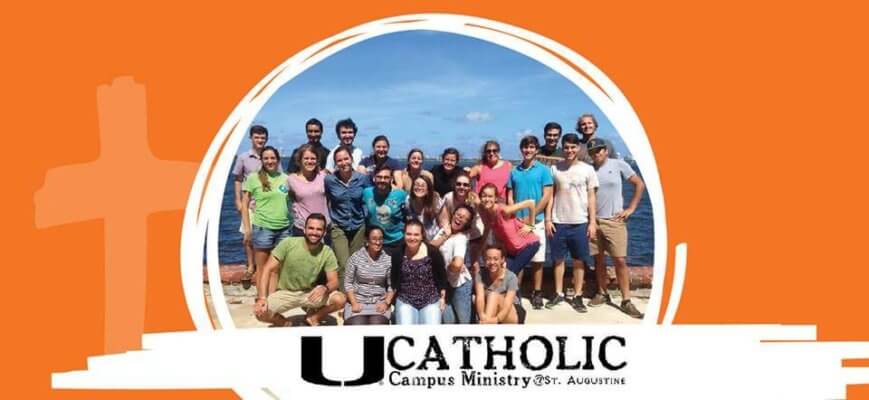 3. If you have a strong religious affiliation, UM has a student body that personifies a large spectrum of groups. "CRU, the Protestant on campus, Hillel, the Jewish community, and the Catholics are the biggest religious orgs on campus," Michael Fuentes, a student who belongs to Catholic Campus Ministry, said. "Not a lot of students are involved in the communities, but about 60 percent of students at UM are Catholic, so there is a lot of opportunity to reach out. UM also does a decent job of being inclusive to religious orgs which is really helpful," Fuentes said. UM's diversity policies and wide range of organizations were one of the biggest reasons Fuentes transferred to the school.
Getting In
UM proves more and more competitive every year forcing applicants to strive for the best credentials possible to have a chance of acceptance. Along with the general high school GPA, UM requires test scores for both the SAT and ACT and recommendation letters; the school also recommends applicants complete a college prep program and come in with AP and dual credits. Don't submit that app just yet though—the average admitted student has a 3.75 unweighted GPA, a 1470 or above (on the new 1600 scale) on the SAT and a 32 on the ACT. How do you match up?
Stats
Location: Coral Gables, FL
Tuition & Fees: $45,724
Housing: $13,066
Books and Supplies: $2,410
Undergrads Enrolled: 11,273
Grads Enrolled: 5,582
Total Enrolled: 16,774
Acceptance percentage: 38.2%
Percent Enrollment Yield: 18%
Enrollment: 2,140 (2014)
Percentage of Male Students: 48.8%
Percentage of Female Students: 51.2%
Percentage Receiving Financial Aid: 43%
Percentage Receiving Federal Grants: 15%
Percentage Receiving Federal Loans: 35%