Also written by Celina Pelaez
It controls almost every decision we make. Will gorgeous girls be there? At these ten colleges, the answer is yes. It never hurts to have some extra eye candy sitting across from you when you're studying for midterms. But being hot goes beyond just looks. At these 10 campuses, the women are the whole package—hot, smart, athletic, involved on campus and philanthropic. Is it just me or is it getting hot in here?
Get the latest ranking of Top 10 Colleges with the Hottest Girls 2019 here.
The hottest college girls need witty T-shirts to match:
Check where you can find the hottest college girls.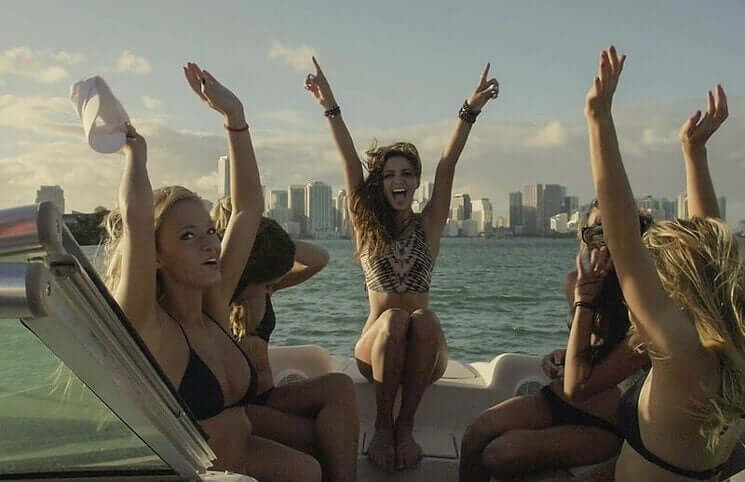 Boats, bikinis and Biscayne Bay? Throw in a charitable cause, and you've got yourself a viral video. Though slammed by the media as an over-the-top expensive production, UM's Delta Gamma girls' 2016 recruitment video proceeds went to their philanthropy, Service for Sight. Along with the DG girls, UM's eight sororities joined together recently to raise money to help build a school in Africa. "When considering schools I think [UM] attracts (no pun intended) a lot of attractive girls," sophomore Adrian Rodriguez said. Out on the water, UM offers rowing as a women's sport. With its rigorous practice schedule that works every part of your body, the sport is no joke and neither are the girls who come out of it. And with 249 days of sunshine per year, these girls take advantage of the beautiful weather but still hit the books. The average GPA for incoming freshman stands at an astounding 4.3. If your dream girl loves the beach, her community and academics, a UM girl may be the right choice for you.