WALLA WALLA UNIVERSITY—COLLEGE PLACE, WA
THE VIBE
Small and spirited
WHAT IT FEELS LIKE TO GO HERE
Imagine a place where everyone knows your name and says, "Hi" to you even when you're intentionally avoiding eye contact. If you're not picturing Walla Walla University, you've got it all wrong. Wolves are notoriously nice, and even the introverts wave to people in passing without thinking twice. WWU makes up for their lack of numbers by offering a one-of-a-kind college experience, filled with Seventh-day Adventist worship services, incredible faculty-student ratios and abundant opportunities for students to get involved. When students leave their brick dorm buildings each morning, they see a campus full of life and ready to greet them.
WHERE WE HANG
When students at the U aren't studying at Rogers' Bakery or hammocking on Centennial Green, they're off exploring in the woods and finding the best vantage points for sunset. "Walla Walla" literally means "many waters," and it's difficult to go anywhere in the valley without crossing creeks and rivers. While outsiders consider the area nothing but a small farming community, locals know that there's more than meets the eye. After a long day of hiking, off-roading or cliff jumping, students stroll through the charming downtown shops before grabbing a slice of pizza at Sweet Basil, a local favorite. The town's proximity to major PNW cities shows its geographic superiority—on weekends, Wolves hop in their cars and continue the adventures in Seattle, Portland or Boise.
AWESOME ALUMNI
A number of Wolves have become top dogs in the real world, proving the relevance of the mascot. Forrest Preston, a Seventh-day Adventist-born businessman with a net-worth of about $1.4 billion, founded a long-term elderly care facility in the 70s, and his company Life Care Centers of America now runs over 200 facilities and employs over 40,000 people. Alden Thompson, current professor of biblical studies at WWU, graduated in 1965 and shows that theologians can gain worldwide recognition, too. His published books on church unity and a loving God reached broad audiences, and he's often invited to speak on these issues. Michael Cruz, a biology graduate, wasted no time demonstrating his skill set. He has worn many hats in his career: a veteran of Operation Desert Storm, a Bronze Star Medal recipient, a surgeon, a hospital medical director and the lieutenant governor of Guam. His contributions to Guam's success display the charitable attitude that WWU graduates walk away with.
Q&A
1. How much are students partying?
"I would say this is a pretty big party school, but it's more low key than other schools. You can find what you're looking for," senior Lauren Epperson said.
2. What will you get in trouble for at your school?
"Being a Christian university, students will get in trouble for the use of alcohol or drugs. Students might also get in trouble if they commit social fouls such as being way too loud in the dorm while everyone is sleeping or if they are just being straight up obnoxious in study spaces like the library or The Atlas," senior Tommy Moen said.
3. How much sex are students having?
"Hookups happen at WWU like at any other college, but it's not as widely accepted or talked about as it would be on a secular campus. It's one of those hush-hush things that people don't really discuss or brag about," sophomore Autumn Jones said.
4. What would you tell incoming freshmen about your school?
"You're going to get a really well-rounded education in an environment where people care about you, and you'll make lifelong friends if you get out and participate. Be willing to step out of your comfort zone and accept the welcoming culture," senior Allison Dortch said.
5. What is the diversity like at Walla Walla University?
"There's a little bit of every culture. You have soccer players, musicians and people who have been in the country for less than a year. Because we're a faith-based campus, we attract a lot of spiritual diversity also," junior Omar Alfaro said.
OVERALL EXPERIENCE
"At Walla Walla University, everyone is accepted and nobody judges anybody. It's a very friendly and spiritual campus that gives people opportunities to connect and make solid friendships." —Omar Alfaro, Health Science major, Class of 2018
"Not only have I been able to develop my talents, but I've been able to use those talents to benefit the student body and our campus. Through Walla Walla University, I've also had the opportunity to travel to several different countries and engage in mission work that has been truly fulfilling."—Tommy Moen, Communications major, Class of 2018
"Walla Walla University is very friendly and welcoming. We're pretty diverse as far as the students that we attract. There are plenty of cultures and backgrounds that come together here, and you can see it when you're walking around campus."—Autumn Jones, Communications major, Class of 2019
"You can tell that the teachers care more about you than they would at a public school. They go the extra mile to take an interest in their students. As a senior, I feel like I've gotten a legitimate education and I feel like I can go into the real world prepared."—Allison Dortch, Business major, Class of 2017
"My experience at Walla Walla has been pretty great. Walla Walla is a charming small town. Winters can be harsh, but the seasons in Walla Walla are beautiful."—Lauren Epperson, Communications major, Class of 2018
TOP 3 MAJORS
1. Nursing
2. Engineering
3. Business
POPULAR STUDENT ORGANIZATIONS
1. If you're wondering where fun goes to die, keep looking. Between events like Battle of the Bands, Spring Jam, Spring Banquet and Barn Party, Associated Students of Walla Walla University (ASWWU) has something for everyone. ASWWU employs the most students on campus and hosts major social and spiritual events. Each year, students are elected to run ASWWU through cabinet and senate positions. These leaders communicate with the university's administration and make important decisions about campus renovations and overall student life. The campus coffee shop, weekly newspaper, yearbook and bike repair shop all fall under ASWWU's umbrella, and that's only four of the 17 student-run departments. "ASWWU is made special by the students that run it. By far the coolest thing that ASWWU does for the school is connecting the student body," Tommy Moen, the photo department head, said. "It plans events and creates content that brings everyone together and creates a social atmosphere on campus." Every student automatically joins ASWWU upon enrollment, and the wide variety of services that they provide cater to the whole campus.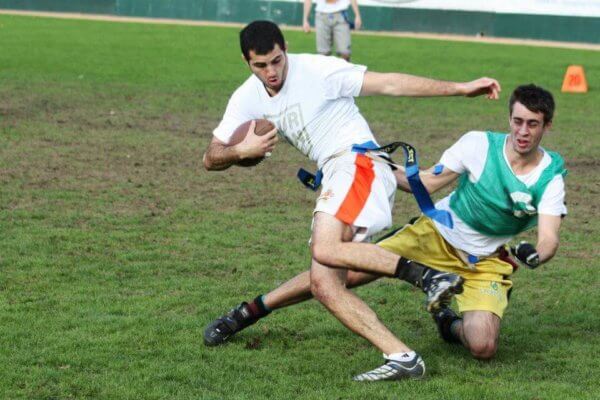 2. At a school that values teamwork, it's only fitting that WWU offers extensive intramural opportunities. With sports ranging from volleyball to basketball to flag football to table tennis, the intramural program never fails to provide entertainment during the school year. Junior Omar Alfaro joined an intramural team during his freshman year and has continued the tradition ever since, playing in both the soccer and volleyball leagues. "I enjoy sports, so getting accepted into an intramural team as a freshman was a cool opportunity," Alfaro said. "Intramurals are how people connect. You learn more about a person if you play sports with them than if you're in a room with them for 10 minutes." While not every student can qualify for the official WWU sports teams, anyone can take a break from academics and join an intramural team.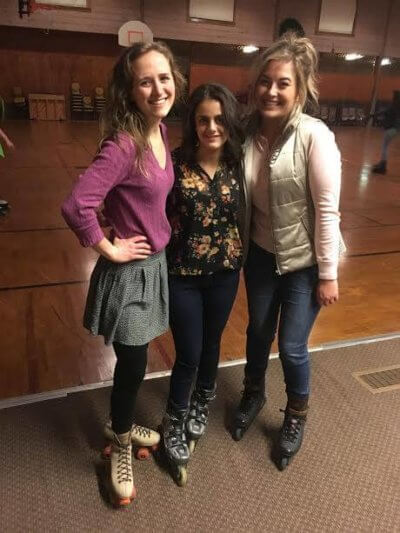 3. Despite the name, Business Club serves more than just business majors. The club focuses their efforts on giving students something to look forward to and easing the financial burden of college. Whether it's covering admission fees at school events, hosting weekend gatherings or offering free lunch on a Friday afternoon, Business Club keeps students' wallets and minds happy. "We provide opportunities for students of all majors to interact on and off campus at least once a week, and we have at least one event a quarter that ties with business," Vice President Allison Dortch said. "We brought a guest speaker who used to be a writer for The Economist, and we had an event where three business professors gave talks and helped students with the 'War on Debt.'" Regardless of the event, one thing's for sure: Everybody benefits from joining Business Club.
GETTING IN
While Walla Walla University is a Seventh-day Adventist college, they welcome people from all walks of life and encourage anyone interested in a private education to apply. The proportion of accepted students fluctuates, but typically lies between 50 and 60 percent. First-time freshmen at WWU have an average high school GPA of 3.56, and the university awards up to $11,000 in achievement scholarships for those with stellar grades or top-notch test scores. WWU values students who were proactive in high school, and to prove it they offer up to $2,500 extra in scholarships for people with leadership experience on their transcripts. The low-maintenance application doesn't take long, and interviews aren't necessary. With such an easy process, why wouldn't you apply?
STATS
Location: College Place, WA
Tuition & Fees: $26,100
Total Cost on Campus: $36,600
Undergrad Students Enrolled: 1,654
Graduate Students Enrolled: 184
Total Enrolled: 1,838
Acceptance Percentage: 58%
Percent Admitted Who Enroll: 37%
Percentage of Male Students: 46%
Percentage of Female Students: 54%
Percentage Receiving Financial Aid: 97%
Percentage Receiving Federal Grants: 30%
Percentage Receiving Federal Loans: 62%