University of North Florida- Jacksonville, Florida
[toc]
The Vibe
Nature lover's dream
What it Feels like to Go Here
The University of North Florida offers students big city feels with a small town neighborhood. UNF rests on the south side of Jacksonville—10 minutes away from Jacksonville Beach and 15 minutes from Downtown Jacksonville—giving students the perfect get-away. You might not want to ever escape UNF's gorgeous campus though because of the encompassing nature preserve. The modern university houses students who not only love and care for the environment, but also seek adventure in nature itself. Whether adventures call for beach trips or hiking nature trails, being an Osprey means being a part of an intimate community much bigger than yourself. UNF constantly buzzes with events, and you'll run into friends on your way to class on the daily. With over 140 clubs and organizations, you'll immediately consider UNF your new home away from home. You'll fall in love with the nest faster than you can say "swoop."
Awesome Alumni
The University of North Florida's brag-worthy notable alumni list includes people from all walks of life. Todd Haley, the Pittsburgh Steelers' current offensive coordinator, graduated from UNF in 1991, along with former NFL player, Drayton Florence and ESPN broadcaster, Sara Walsh. Not bad for a university without a college football team. UNF not only produces sports lovers, but also provides opportunities involving music and the arts. Will Ludwigsen, writer of horror, mystery and science fiction, earned his degrees from UNF and currently teaches creative writing there. Janet Adkins, former member of the Florida House of Representatives, also calls the University of North Florida her alma mater.
Where We Hang
Since the University of North Florida sits near Jacksonville, you aren't confined to staying on campus every weekend. Want to venture on a beach trip before class? No problem. The Jacksonville coast takes sits only a 10-minute drive away from campus. UNF makes beach lover's dreams come true. Where a beach appears, a beach bar usually appears as well. Brix, The Ritz and The Shim Sham Room all reign high as popular places to snag a drink at the end of a long week. Not into drinking? Other popular activities include shopping at St. John's Town Center (located five minutes away from campus), working out with friends at The Edge, an indoor rock climbing gym, or grabbing a cup of coffee at a Jax favorite, Bold Bean Coffee Roasters. "I would say a really popular place to hang out at would be the beach, the Riverside area of town and even traveling to St. Augustine," said UNF recent grad Josh Karadeema. In less than 30 minutes, students can spend the day in St. Augustine to decompress and get away from the thoughts of final exams and projects.
Q&A
1. How much are students partying?
"Honestly, I think it just depends on the student. Like any other college town, UNF and Jax present a lot of opportunities to go out, party and drink if you're into that. However, I know a lot of students like myself that would rather throw around a Frisbee or have a movie night with friends," said UNF junior Emily White.
2. What will you get in trouble for at your school?
"I guess as long as you don't do anything dumb you'll be okay. I know UNF takes their academic integrity policy really seriously so cheating is probably one thing you could get you in serious trouble here," said UNF senior Michael Braxton. "Most students know better than to plagiarize."
3. How much sex are students having?
"About as much as students at any other university I imagine. Our school is really great about making sure the students stay safe by offering HIV and STD testing on a regular basis and always offers free condoms," said Ashley Coombs, sophomore.
4. What would you tell incoming freshman about your school?
"I would tell incoming freshman to get involved with some sort of club or extracurricular activities. It makes it so much easier for it to feel like home. I'd also tell incoming freshman to go enjoy the nature trails! They are so pretty and totally worth going to," said UNF sophomore Hannah Bissett.
5. What is one thing that you found surprising about your school?
"This is probably going to sound kind of funny but I remember being really surprised by the fact that UNF has a lazy river in one of the dorms. It's really cool and I don't think any other university in Florida can say they have a lazy river on campus," said UNF junior Brandon Hall.
Overall Experience
"My advice for potential future Ospreys would be to join as many clubs as possible. There are so many opportunities and groups on campus. You should get involved immediately, there's something for everyone." -Lauren Alanster, Class of 2014
"I love the small classes, I love the professors, I love how personal it is." –Alex Carter, Class of 2019
"My time abroad was probably one of the best experiences of my life because I was able to be in a different culture. You're put into environments you might feel uncomfortable in at first but I grew so much and it was such an incredible experience. I never would have thought it possible before coming to UNF." -Andrea Holt, Class of 2016
"My favorite thing about UNF is probably that it's a really small campus so you get to know a lot of people. There's just something really nice about walking to class and being able to know someone, stop and say hi." –Chris Herrera, Class of 2017
"UNF has been one of the biggest blessings of my entire life. I wasn't sure how I would end up liking it because it wasn't a bigger school with a football team but when I got to school, I was blown away by the community and the whole feel of the school. UNF is characterized by intentional relationships, strong community, and a heart for fun! I have never regretted choosing UNF as my school and I am so proud to be an Osprey. I would do it all over again in a heartbeat." –Sarah Lawrence, Class of 2016
Top 3 Majors
1. Business
2. Psychology
3. Education
Top 3 Most Popular Student Organizations
1. Greek Life
Greek life booms at UNF. "I think our Greek life is a little different than at other schools because here it's really inclusive," said sophomore Becca McHale. The Greek life community unites by more than their letters; joining a sorority comes with a lot of great perks. "My sorority gave me my best friends that I don't know how I would have gotten through college without, but also my job, internship, awesome volunteer experiences with the NFL, American Cancer Society, and other organizations, and leadership opportunities within my sorority, etc. all through my sisters and their connections," said senior Carly Nembach. She also offered a few tips about girls considering rushing at UNF. "Let your guard down, and go in with an open mind and you will end up in the right chapter with the girls who will give you the best four years of your life."
2. Student Government
By joining student government, you'll get a behind the scenes look at all of the planning and decision making that takes place in preparation for UNF's campus events. Student government at UNF holds three branches: the judicial, executive and legislative branch and houses three agencies known as Osprey Productions, Club Alliance and Lend a Wing. "There is something for everyone and every interest here at UNF. [We] will find a place where you can grow while you serve the campus," said recent grad Joshua Berlin.
3. UNF Surf Team & Club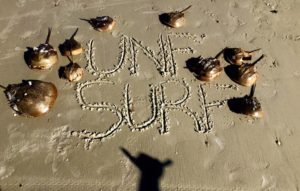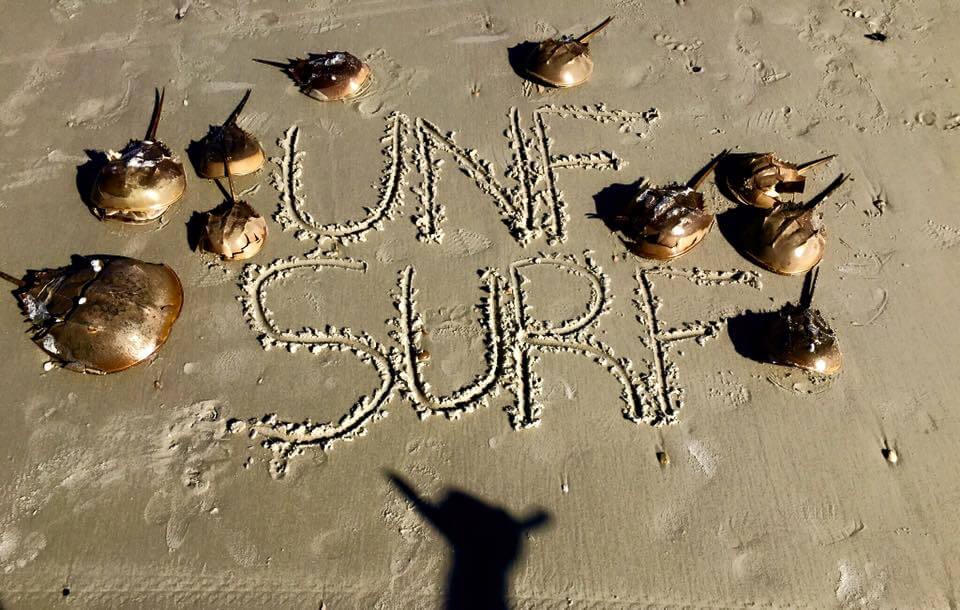 The universal rule that where there's a beach, beach bums appear. Students at this coastal university understand that living close to the beach reigns as a high luxury, a luxury that most big colleges in Florida can't flaunt. "I mean it makes a lot of sense that people would say Surf Club is a popular organization because the beach is like a second home to a lot of students," said freshman Mike Cain. The Surf Club offers free surf lessons and gives back to the ocean by hosting beach cleanups.
Getting In
The University of North Florida board of admissions looks closely at a student's GPA and SAT/ACT test scores. According to the UNF First Time in College, or FTIC, admitted freshmen's GPA averages out to a 4.02. However, the university admits students on a rolling basis so the sooner you turn your application in, the better. UNF recommends having AP or dual enrollment credits under your belt before you apply to demonstrate college readiness, and make yourself stand out in order to prove you deserve a spot in the nest.
Stats
Location: Jacksonville, FL
Tuition & Fees: $6,394
Total Cost on Campus: $13,401
Undergrads Enrolled: 14,121
Grads Enrolled: 1,895
Total Enrolled: 16,016
Acceptance percentage: 46.56%
Percent Admitted who Enroll: 28%
Enrollment: 6,756
Percentage of Male Students: 55%
Percentage of Female Students: 52.4%
Percentage Receiving Financial Aid: 65%
Percentage Receiving Federal Grants: 32%
Percentage Receiving Federal Loans: 40%