La Salle University–Philadelphia, PA
The Vibe
Affordable and quality, but not so social
What it's like to go here
La Salle University shoots to the top of a graduating high school student's college list for two reasons only: the school's quality teaching and generous scholarships. La Salle offers nothing less than the best education for its students. In every class and in every assignment, you will see the care and passion the faculty put into nurturing the genius in every student. La Salle definitely gets points for that. However, even though the school resides in the vibrant city of Philadelphia, La Salle may not offer you the thriving social life every high school senior imagines. "Educationally it's strong, but socially the school lacks severely. People tend to go home on the weekends," La Salle alumnus Lewis Williams III said.
"There are pockets. La Salle is very segmented. Once you find your group that group may do things, but there isn't a lot of school spirit as far as La Salle University," Williams said. On the weekends, students can either find a party with their select group of friends or go home for the weekend. After class, students usually meet up with their friends and hang out in one of their townhouses or dorm rooms. Bottom line: Find yourself a tight group of friends, create your own fun and you'll be okay.
Notable Alumni
La Salle has nurtured several notable alumni. For starters, the actor Peter Boyle who played the role of Frank Barone in Everybody Loves Raymond graduated in 1957. Joe Bryant, a retired professional basketball player and the current Chang Thailand Slammers Coach, also nourished his athletic talent at La Salle up until his graduation in 1975. Also, William Joseph Burns who graduated in 1978, worked his way up to the President of the Carnegie Endowment for International Peace and has been since 2015. Who knows, maybe you'll be the next world famous actor or prestigous politician.
Where We Hang
The closest hang out spot you'll get at La Salle would be the Tree Tops Cafeteria, Blue and Golden (B&G) Cafeteria or somebody's dorm room. "There are no good lounges or good hang out spots. People usually just kick back in their dorms," La Salle senior Rasheed David said. But the University does hold a couple annual events throughout the year that students love to attend. "The African American League on campus does this fashion show every year. It's called the AA SL Fashion show. It's one of the major events everyone goes to," David said. Students also look forward to the Community Health Fair where even members of the community come on campus to participate. And even though the university's homecoming isn't very grand, everyone stays pumped and present for the homecoming basketball game.
Q&A
1. How much are students partying?
"I don't know if I would call it a party school. I mean parties are definitely there, but I wouldn't suggest la Salle if I wanted to go to a school with partying. It's kind of dry," Knight said.
2. What advice would you give incoming freshman?
"If you aren't sure about your major, then get rid of as many gen-eds as you can. If you aren't sure if you want to stay at La Salle, transfer sooner than later," La Salle senior Destiny Hatcher said.
3. What will you get in trouble for at your school?
"I'm the RA so I'm the person who writes them up if they're in trouble and I see a lot of excess intoxication and smoking. There are designated areas for people to smoke, but you can't smoke just anywhere on campus," La Salle senior Sarah Bouayag said
4. How are the dorms at La Salle?
"Some of dorms don't have AC which can be problematic in the winter, but the newer buildings, Saint Basile and Saint Catherine, are being renovated in a way that's more attractive to typical students. A lot of the buildings are old," Bouayag said.
5. Is La Salle a safe school?
"I felt safe in my on housing but I didn't feel safe walking the campus itself because the campus is open so anybody can walk through it," Williams said.
Student Reviews
"It depends who you're around. If you make friends that you have a lot in common with or get along with, then you'll definitely get close to them. The vibe depends on your energy and the people that you're around." – Destiny Hatcher, Class of 2018
"La Salle is a special school. Education wise I appreciate it. I love all my professors. I enjoy what I learn. It's very personable and hands on. In terms of res life, it is a little segregated in terms of students, but it's not terrible. It's a good experience. It's enough of a college experience to be just fine." – Sarah Bouayag, Class of 2019
"I would give it a solid six out of 10. I mean, It's college. It's accredited, but everything is below average beside the academics. The academics I would say is average, but the price tag is what really gets you there." – May Knight, Class of 2022
"It was extremely overpriced for what I got out of it. While I did get a quality education I feel like that's the only thing I got and I feel like college is about the whole experience than just the educational part because that you can get online." – Lewis Williams III, Class of 2010
"Kind of down and very underrepresented. I live on my own and support myself and sometimes I have to choose going to work instead of going to class. So, I would definitely say my experience has been very misrepresented." – Rasheed David, Class of 2018.
Top 3 Majors
2. Accounting
3. Marketing
Top 3 Student Organizations
1. Black Cultural Society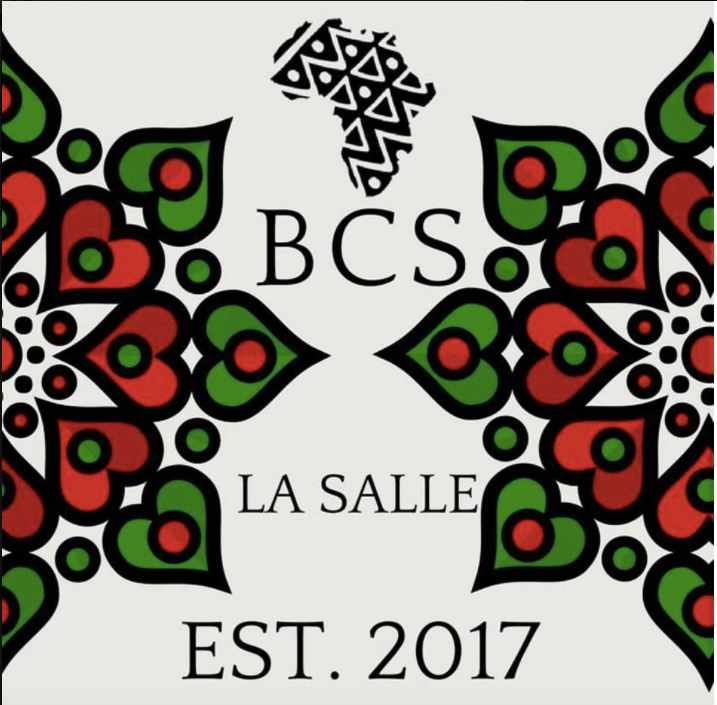 La Salle has two African American organizations on campus, the BCS and the African American League. Both have similar missions to represent and nurture the African American community on campus. The Black Cultural Society in particular aims to educate students about the diversity of the African American community through workshops and discussions. "It emphasizes the blackness cannot be boxed in. We spread awareness that we are a diaspora spread across the world with different shades, features, professions, lifestyles, languages and interests," the founder of the Black Cultural Society Rasheed David said.
2. Neighborhood Tutoring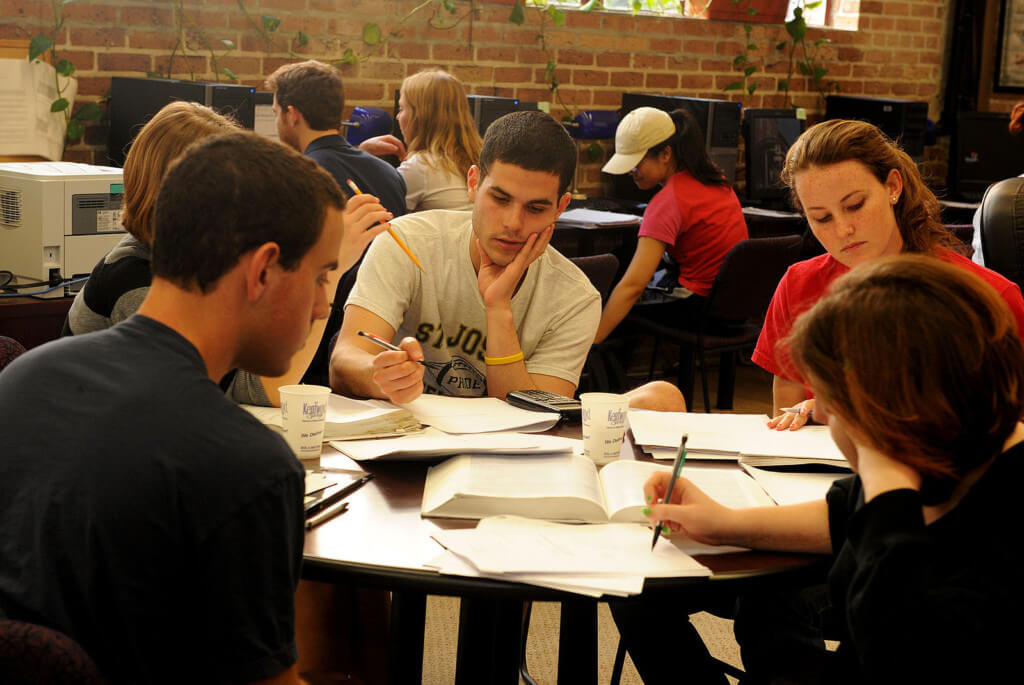 La Salle students perform 60,000 of community service every year. And the Neighborhood Tutoring program represents La Salle's passion for serving the community. La Salle students step outside of the walls of their campus to instill academic knowledge as well as positive morals into the children in surrounding areas. "It's an opportunity for kids to get exposure to college and get homework help," a member of the organization May Knight said.
3. The Alliance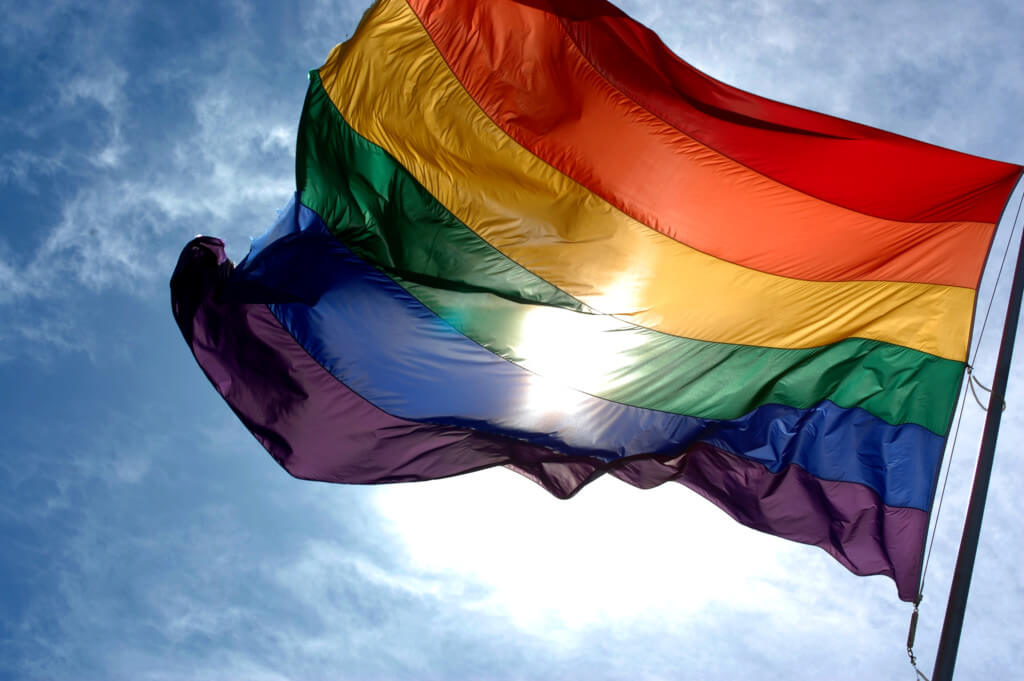 The Alliance strives to create a safe space and support for the LGBTQ community. They organize educational programs, outreach programs and anything they believe will serve their targeted community. "In a world where there is adversity and discrimination, we provide love and acceptance," La Salle alum Carly Cohen said. The Alliance meets to discuss current LGBTQ+ related issues and current events, advocate for the LGBTQ+ community inside and outside of La Salle University and create events that welcome other members of the student body, according to Cohen.
Getting in
If you're looking to get into La Salle, start packing your bags and kiss your mom goodbye. The odds are very much in your favor. "The acceptance rate is 78 percent so it's like, baby, you got this. Just fill the application out on time. Proofread your essay on time and you'll be good," La Salle freshman May Knight said. La Salle's admission process requires SAT scores, transcripts, a personal statement and the application itself. Students usually attend the university because the price fits nicely in a budget and the education gets the job done.
Stats
Location: 1900 W Olney Ave, Philadelphia, PA 19141
Tuition and fees: 28,800
Total Undergrads: 3,652
Total Grads: 1, 545
Total students: 5,197
Percent female: 62%
Percent Male: 38%
Percent receiving financial aid: 96%
Percent receiving federal grants: 15% of freshman
Acceptance Percentage: 77%