Philadelphia is more than the home of the Declaration of Independence, cheesesteaks and Rocky Balboa. The City of Brotherly Love proves that cities can be clean and be a bustling area at the same time—while being on the crossroads connecting D.C. and New York. Philly has deep ties to American history, hipster vibes and everything in-between. Hop on a trolley or grab a subway pass and submerge yourself into the beauty that is Philadelphia, USA.
These 24 things to do in Philadelphia will make you feel the brotherly love.
6 a.m. Catch the Schuylkill River Trail sunrise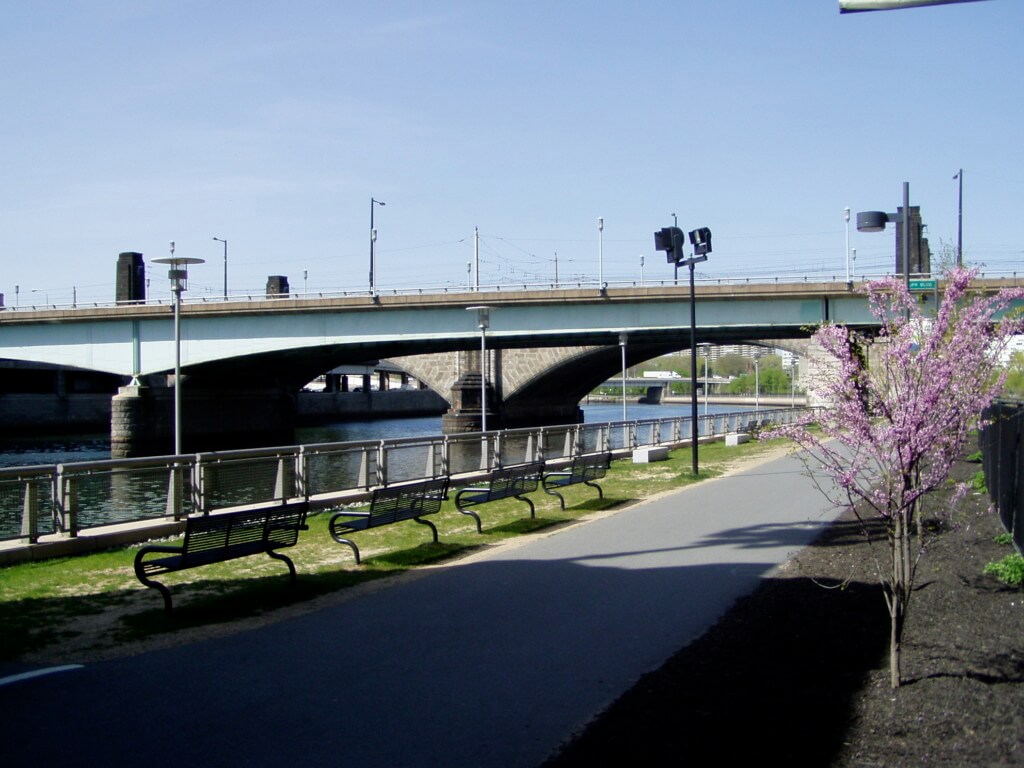 Save your groans about the early wake up and get ready for a beautiful sunrise. This 140-mile trail covers most of southeastern Pennsylvania and sits on the southern bend of Philadelphia alongside the Schuylkill River. Take a relaxing walk or jog on this trail and take in the breathtaking views of Boathouse Row and the sun peeking through the Philly skyline. "I went to the River Trail because for almost a year, I passed by this beautiful trail that many people talked about and it was a matter of time before I decided to visit there. I highly recommend that people visit there because when you bike on the river trail, you get to see some of the most beautiful views of Philadelphia," said Temple University junior Kashiki Harrison.
7 a.m. Hike around the John Heinz Wildlife Refuge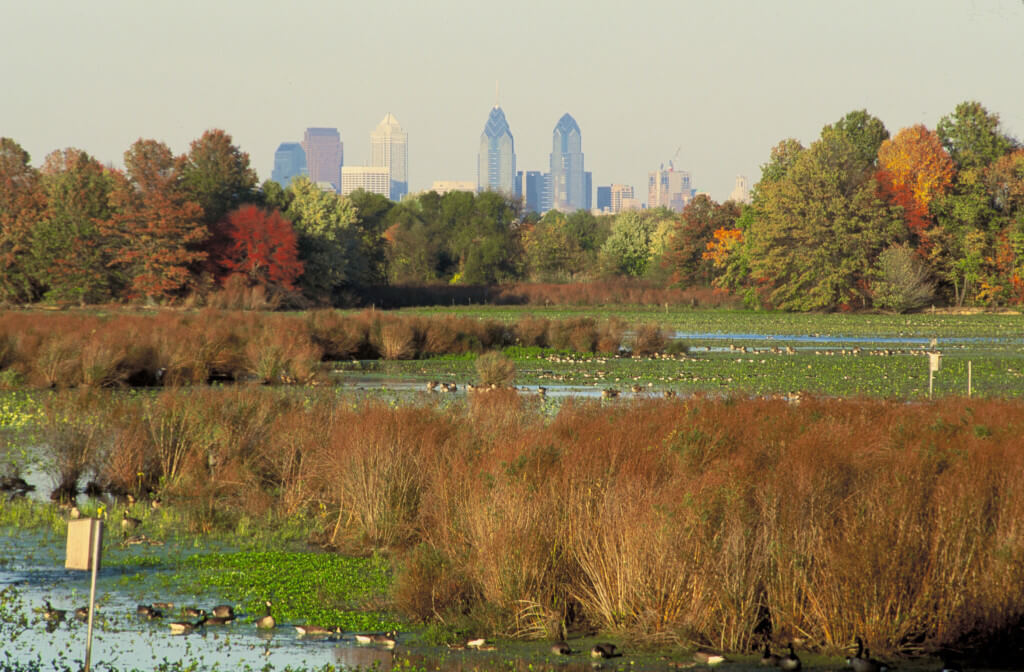 Philadelphia isn't just a cliché city with modern skyscrapers. It has tons of trails and nature reserves. The thousand-acre refuge sits right outside of Philadelphia and gives its visitors the quiet they long for during the day. Grab some free binoculars to catch sight of hundreds of birds, like bald eagles and different types of sparrows. Look to the ground for some of the reptiles, like Eastern mud turtles and water snakes, that frequent the Darby Creek. And if you get lucky, you can see the bats that return to the refuge during warmer seasons. "It's located by the airport and it feels pretty secluded. It's easy to forget you're in a city … also, there are a ridiculous amount of turtles," said Temple University junior Isaac Samuel.
8 a.m. Downward Dog on the Pier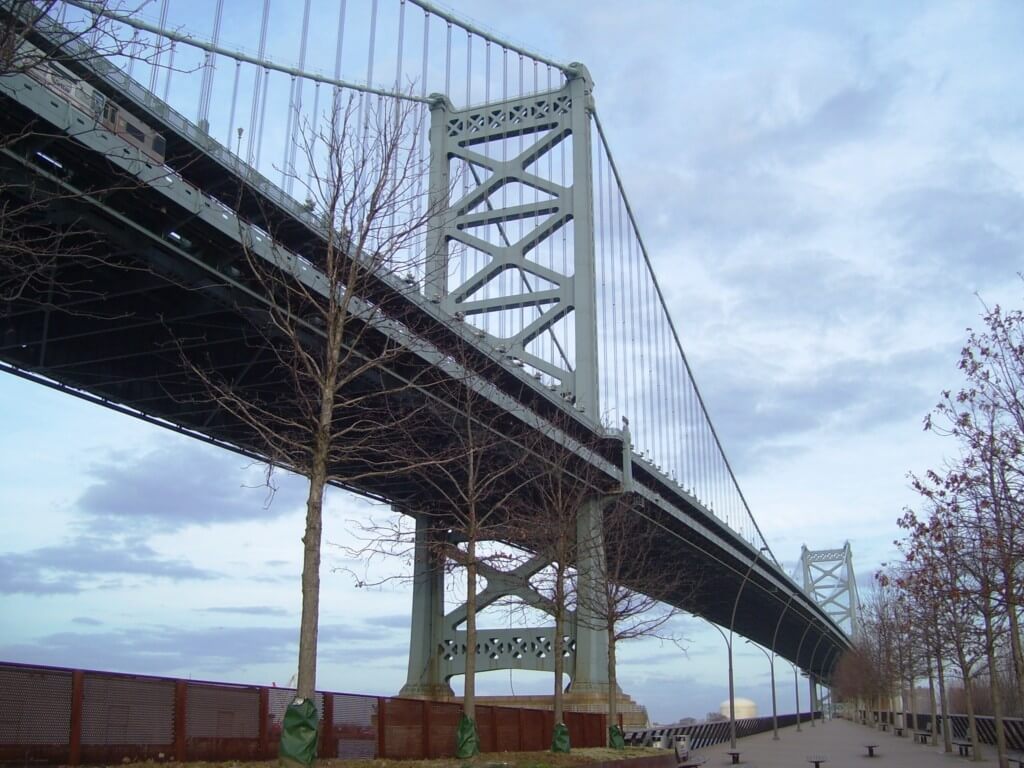 Grab a yoga mat and prepare to get relaxed at the Race Street Pier's yoga classes. Every morning, you can practice different poses alongside the Delaware River—for free. No one judges your activities or your form at the pier, which ensures you have the best possible time. While practicing the crane pose and careful breathing, you have a beautiful view of the Benjamin Franklin Bridge. Who knew that getting limber early in the A.M. included a river breeze and inspiring landscape. After one session, yoga on the pier might make you want to take up the art of "ohm"-ing.
9 a.m. Fill your belly at Honey's Sit 'n Eat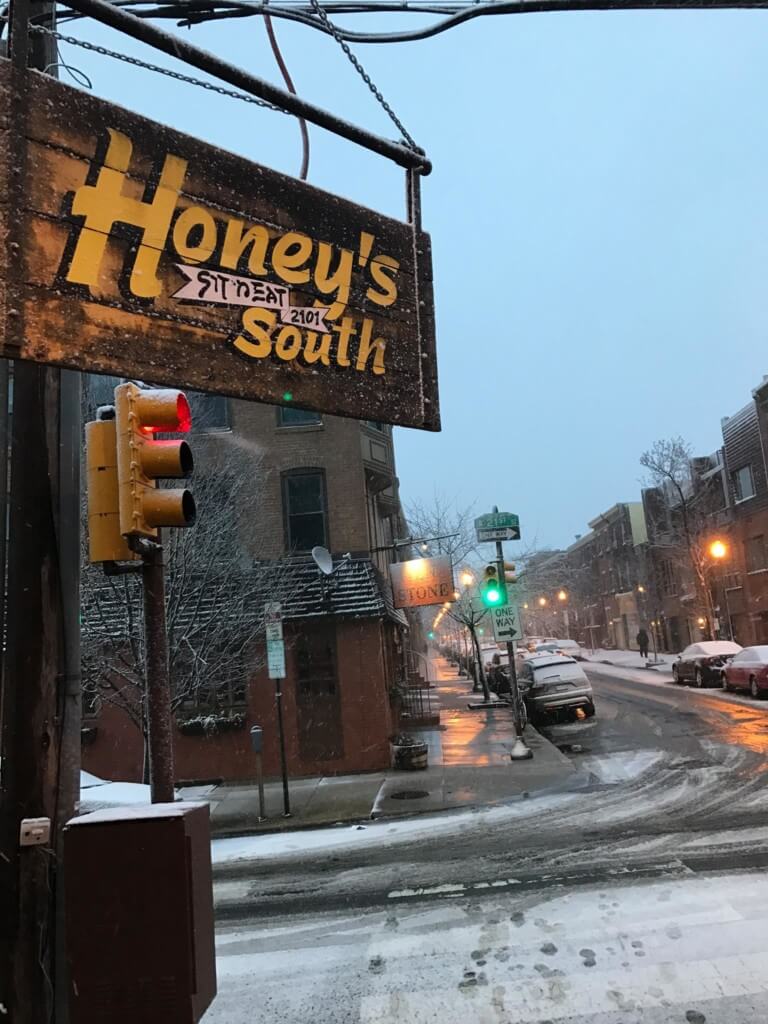 Honey's Sit 'n Eat didn't earn a spot on Guy Fieri's Diners, Drive-Ins and Dives for nothing. This famous brunch spot in Northern Liberties offers many different options from its Southern and Jewish fusion-style menu. Grab a tofu scramble or huevos rancheros to start off your day, or order some quick bites, like the Frito platter and matzo ball soup. The warm personalities of the staff and its delicious comfort food proves its citizenship in Flavortown. Prepare to unbutton your jeans or wear some yoga pants for more eating room.
10 a.m. Enjoy the history of the Liberty Bell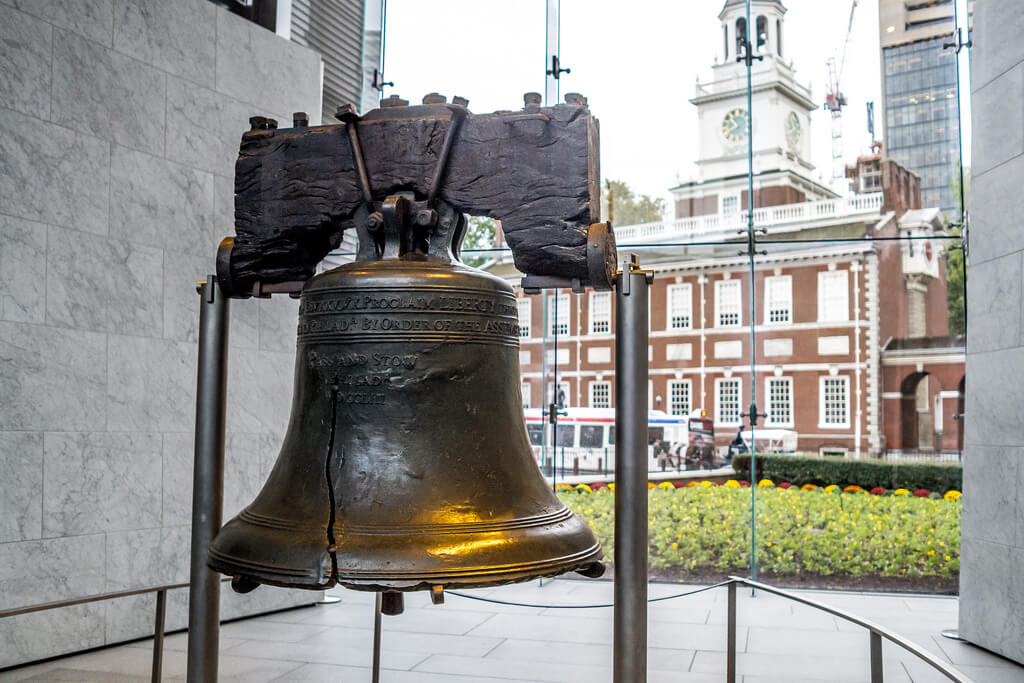 Don't skip out on the iconic symbol of Philadelphia. Over 250 years-old, the iconic bell and its signature crack form part of the deep history of the United States found in Philadelphia, sitting in the Liberty Bell Center right across from Independence Hall in Old City. Take some selfies after waiting on a short line or peer through the glass outside to see this historical bell. You'll learn a thing or two about the founding fathers and the Declaration of Independence that'll prep you for other historic destinations. "The surrounding area has lots of other fascinating displays and museums such as the National Museum of American Jewish History," said Harrison.
11 a.m. Gaze at the Art of The Barnes Foundation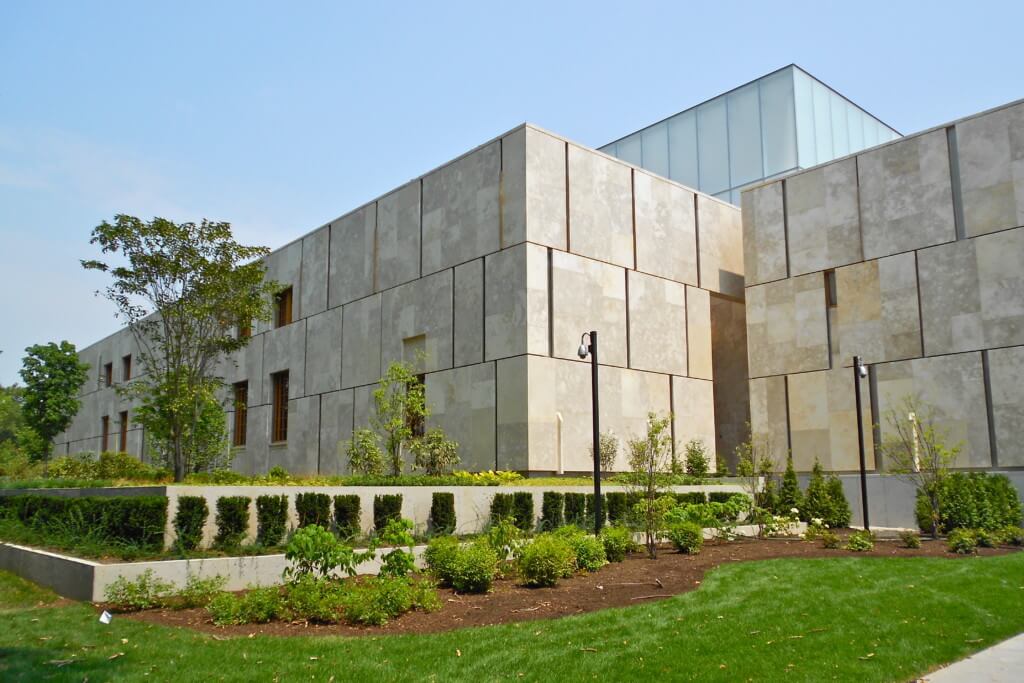 Imagine standing in front of some of the most notable pieces of art in history. Philadelphia can make that happen. The Barnes Foundation has an art collection of thousands of pieces by many famous artists. The stunning modern building reflects its contents. Viewing all the art may keep you for hours on end, so for a quick stop, go straight for the works of Renoir, Matisse, Van Gogh and Picasso. "My parents took me when we first did college tours [in Philadelphia]. It had a ton of pieces I recognized from my European history class in high school and I also really loved the architecture. It's so clean and modern," said University of Pennsylvania sophomore Riley Morrison.
12 p.m. Explore Bartram's Garden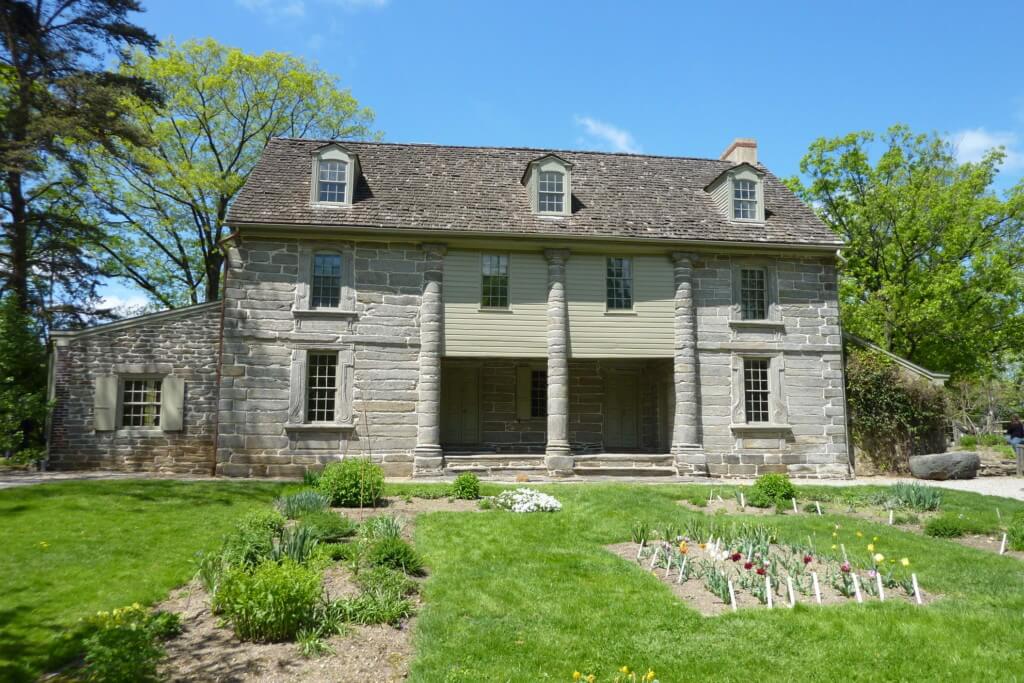 What better introduction to the world of botany than the nation's oldest botanical garden? Bartram's Garden is a National Historic Landmark full of hundreds of plants, flowers and trees. Some of the more interesting trees on the site include Franklin trees, yellowwoods and ginkgos. Walk along the paths that George Washington once stood on and breathe in the wonderfully scented air. Make sure to stop at the Bartram House, built in 1728. Also walk along the Bartram trails of the East Coast Greenway. The Greenway gives you a cool new perspective of the gardens, letting you see and smell the hundreds of plants while feeling the breeze of the Schuylkill. 
1 p.m. Visit Pizza Heaven at the Pizza Brain Museum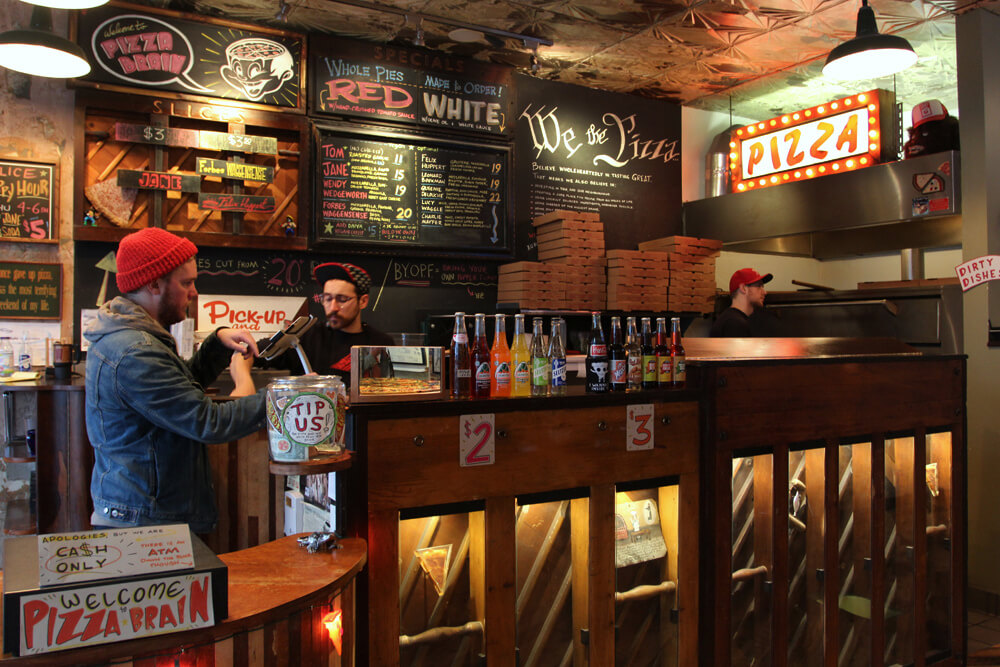 Pizza Brain is a pizzeria known for its great pies and opening the world's first pizza museum. After munching on a slice or three, check out the memorabilia all around the eatery, including crazy posters, a pizza clock and magazine art. Be careful: After discovering all the subtle pieces throughout the restaurant, you just might find yourself hungry all over again.
2 p.m. Begin a mural tour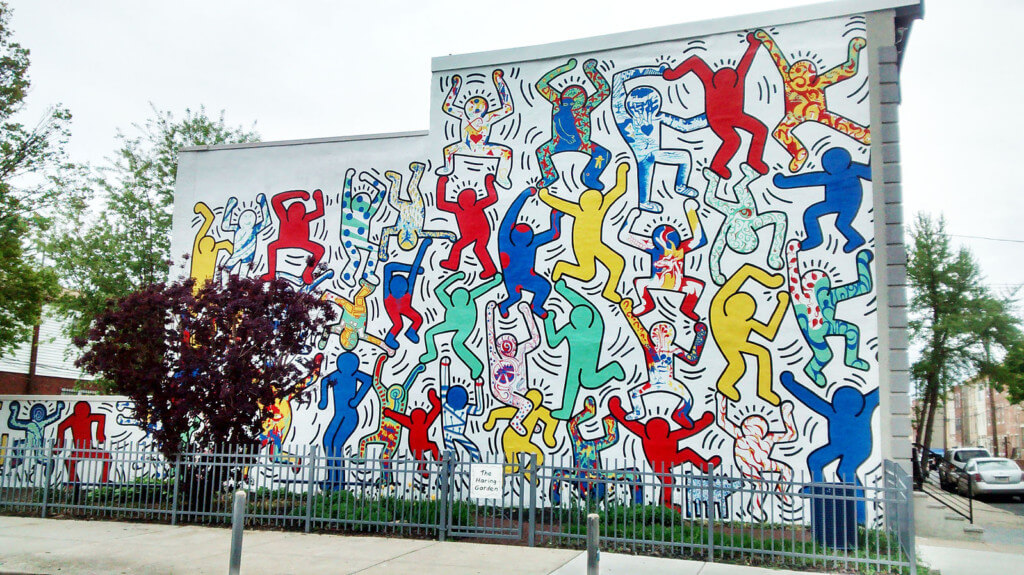 Philadelphia hosts the largest public art program in the country, called Mural Arts Philadelphia, giving it the famed title of the "City of Murals." With over 3,500 murals in the city, this program sought to revitalize crumbling communities by recreating public spaces. From modern designs to political commentary, you can see amazing projects created by artists from across the world. Unlike the usual stuffy museums, art-lovers can book a tour and or follow the online map to see famous and unique murals in the open air.
3 p.m. Get spooked at Eastern State Penitentiary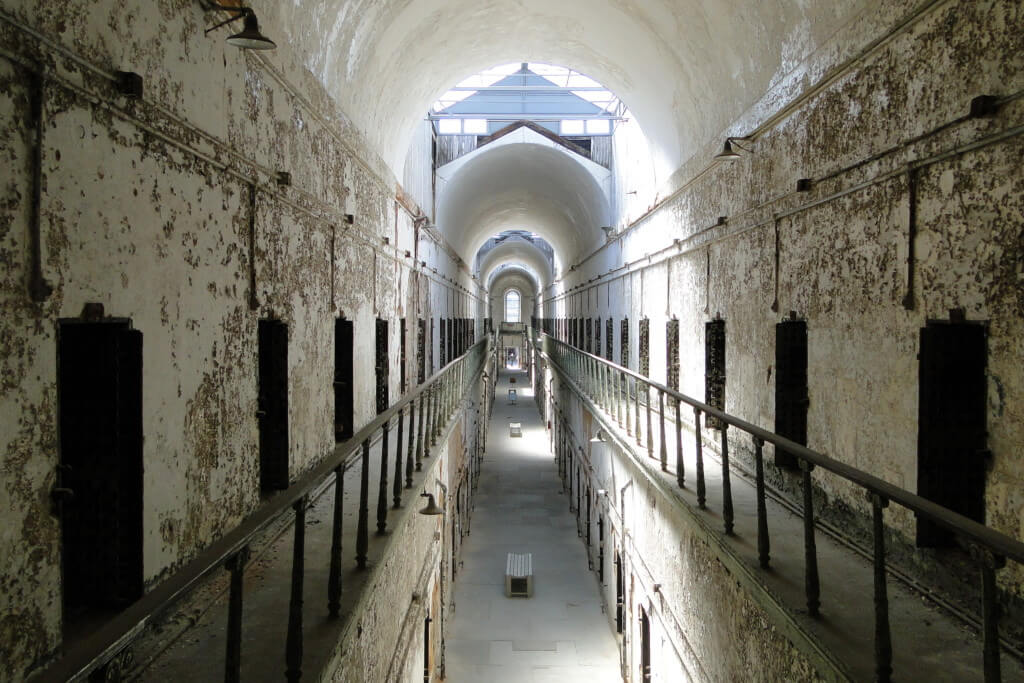 Time to check visiting a haunted prison off of your bucket list. The Eastern State Penitentiary is a closed prison famed for having notorious criminals like Al Capone, Big Joe and Willie Sutton behind its walls. Though it closed in 1971, the prison runs daily tours inside that show many cells, the infirmary and long tunnels. Rumor has it that some of the prisoners who died within the facility roam the halls—you can check out the ghosts during the prison's Terror Behind the Walls, a scary attraction open during Halloween season. "It is a really unique way to not only learn about, but experience history. Even though incarceration in the U.S., especially in its early years, may not be the easiest topic, ESP makes an impact in learning about it," said Temple University junior Alexa Duffy.
4 p.m. Travel back in time at the new Museum of the American Revolution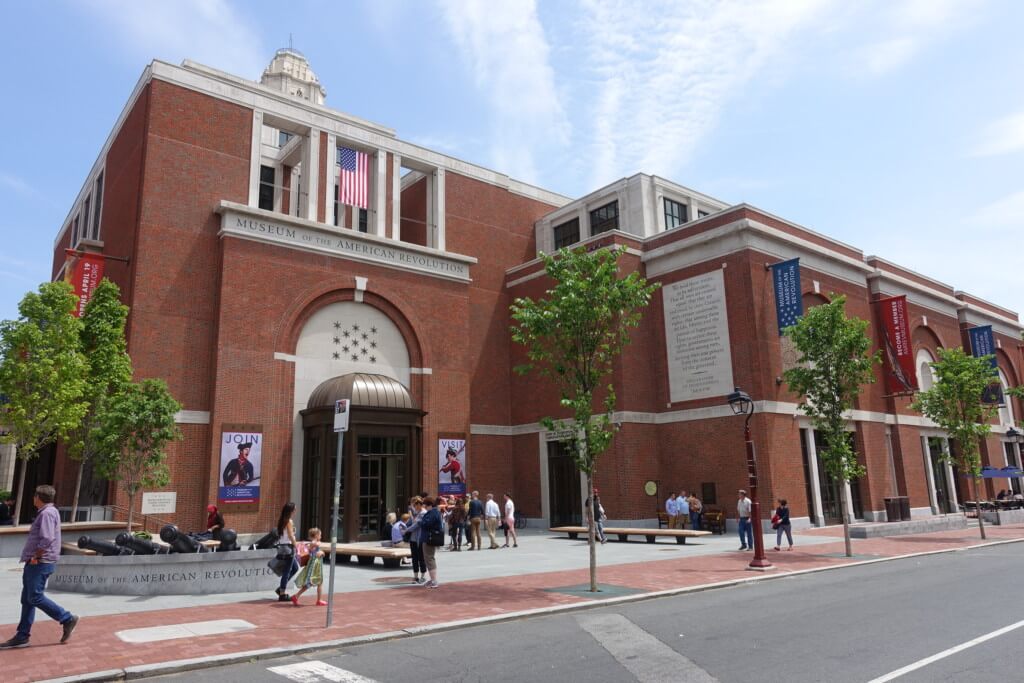 Mostly everyone knows the big battles of the American Revolution. but do you know its full story? Grab your rifle and patriot spirit before you enter one of the coolest historic spots in Philadelphia. The Museum of the American Revolution has thousands of historical pieces available for its visitors, including artwork, clothing and sculptures. The newest addition to the historic opportunities of Philadelphia, it even has interactive gallery features, like the replica of Boston's Liberty Tree.
5 p.m. Wander around the Magic Gardens
How often can you tell someone you've gone to a museum made only of glass and recyclables? This crazy spot is great for a quick stop in Philly to kill some time or add some photos on your Instagram timeline. The Magic Gardens is a site of mosaic art from bottles, mirrors, recycled objects and much, much more. Created by Isaiah Zagar in the mid-1990s, it brings out the eclecticism that Philadelphia has to offer. Unlike other art pieces, this gallery adds an environment to the city that isn't found anywhere else.
6 p.m. Look for cool finds at Philly AIDS Thrift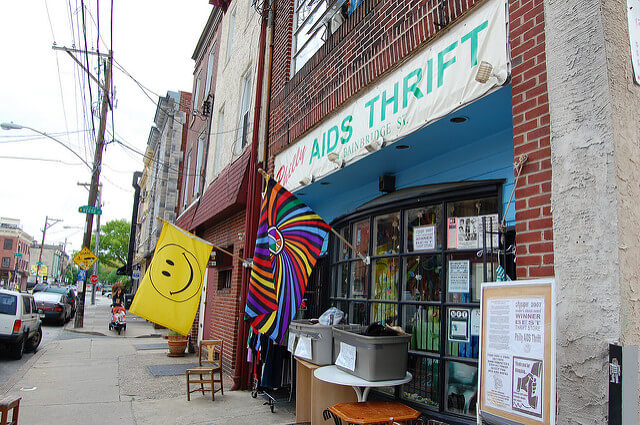 If you want some new styles or cheap clothes, check out one of Philly's many thrift stores. Philly AIDS Thrift, located in South Philadelphia near Queen's Village, sells tons of antique and aesthetic types of clothing, accessories and other options. You can't find the clothing here anywhere else, making your closet full of unique finds. You'll take a piece of Philly with you wherever you go at a reasonable price. You can even score some cool deals, like paying $8 for everything you can fit into one bag. "Philly is a great place to go thrifting because there is such a variety… it gives you a chance to express yourself through colors, styles and textures, while also being so inexpensive compared to name brand companies," said Temple University sophomore Jordan Bertok.
7 p.m. Climb the Rocky Steps
"The Rocky steps are really entertaining for people who love the movies. When you are there, lots of people are playing the song while running up the steps and taking photos and videos," said Temple University sophomore Emma Lomicky. The most famous boxer and tough guy around, Rocky Balboa, belongs to the streets of Philly. This fictional character lived in the city and quickly became one of its most recognized symbols. The city commemorated the long set of steps to Rocky after the famous scene. Fans can run up the Rocky Steps just like the boxer and even pose with a bust at its base.
8 p.m. Grab some dinner in Chinatown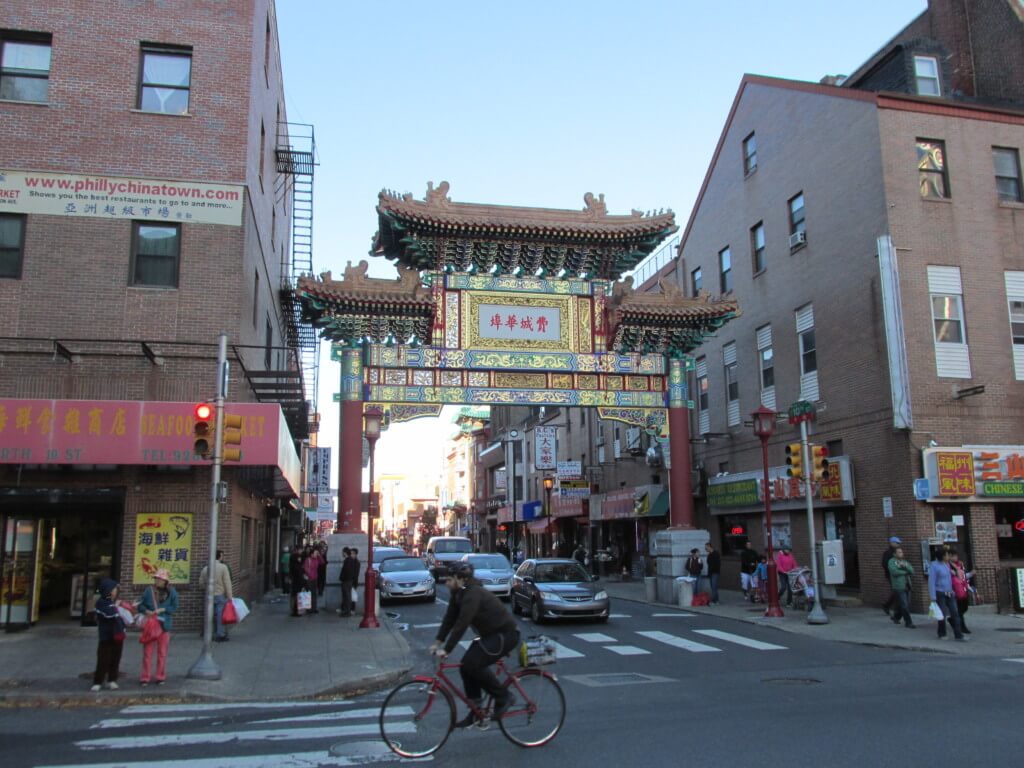 After all the running around, chow down at Chinatown. Take some photos under the friendship arch on Arch St. and 10th St. as you struggle to pick where to go. From pho-centric restaurants to dumpling spots to Korean BBQ, no matter what you choose, you'll leave full and content. Dim Sum Garden on Race St. has some of the best soup dumplings and appetizers—10 out of 10, would recommend. If you come by the neighborhood around Chinese New Year, prepare to see a spectacular parade full of fireworks and the Philadelphia Suns Lion dance performance.
9 p.m. Crack open a novel at Mostly Books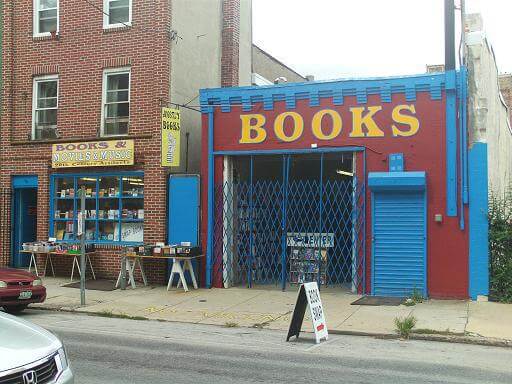 The hidden gem of bookstores in Philly lies a couple blocks past South Street. Mostly Books is a place to go if you want to leave with a book you've never heard of. This warehouse type shop has thousands of books, and other paraphernalia, stacked high on its shelves. From vintage novels and eccentric finds in the back, popular reads in the front and movies everywhere, you won't walk away empty-handed. "I went to high school down in South Philly and I would pass it a lot on the way to school. One day on a walk I decided to pop in and fell in love with it. I like that it has something for everyone, it has such a wide variety. Anyone can go into Mostly Books and get books in good condition for cheap," said Temple University sophomore Ariana dos Santos.
10 p.m. Sit back and relax at Spruce Street Harbor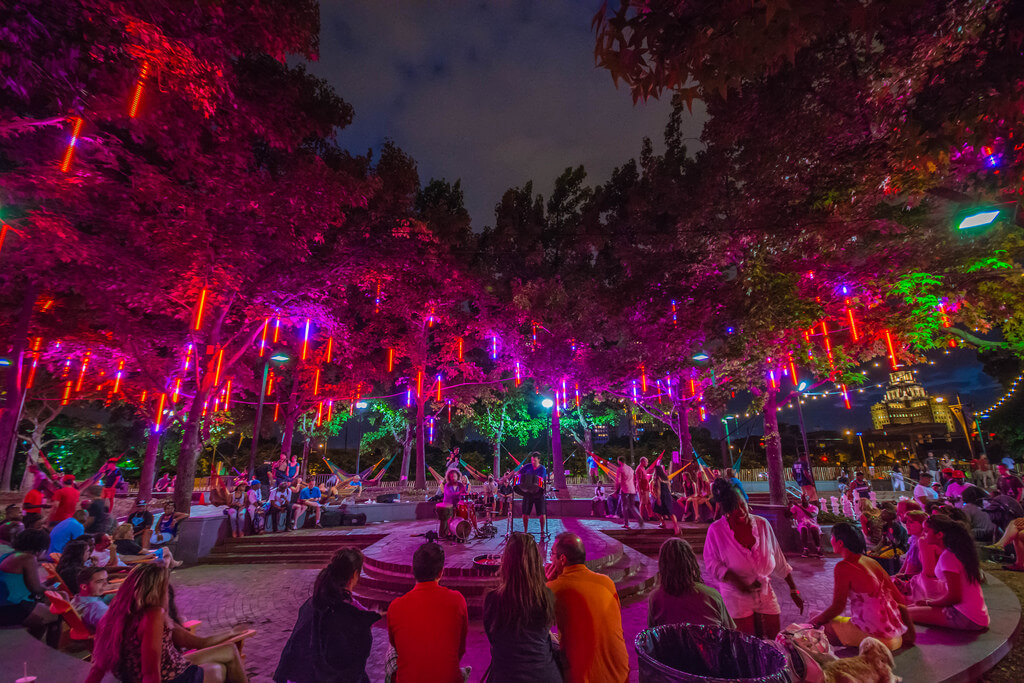 "I loved [Spruce Street Harbor]. I got ice cream from a truck, and laid on the hammocks looking at the lights. It's so pretty. I went because I heard good things about it from friends and saw pictures on Instagram," said Temple University junior Jennifer Jacker. Get comfy and enjoy your surroundings as you chill out with your book in a hammock. Spruce Street Harbor provides a colorful park full of lights, grass squares and hammocks for anyone. Though a great place to visit any time of day, late night has some awesome vibes when the cool breeze from the Delaware River slinks through the park and the true color of the hanging lights come out.
11 p.m. Snap a video of rolled ice cream at Ice Max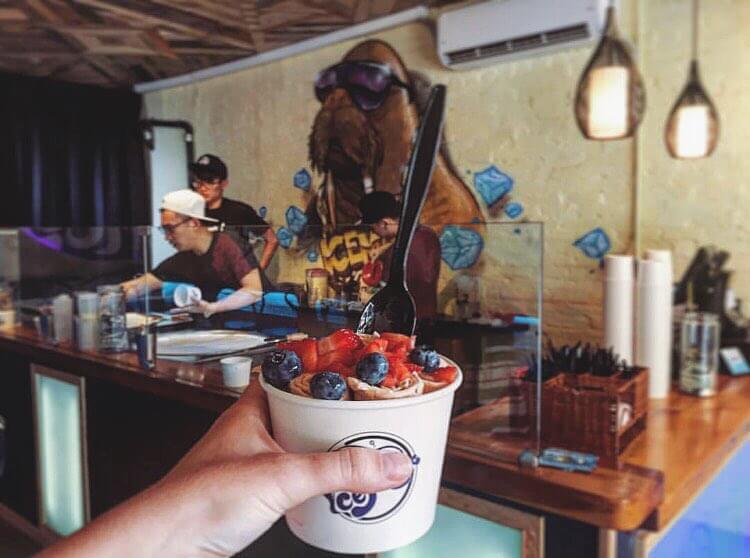 Thai-style rolled ice cream has blown up on Facebook and Instagram. The staff at Ice Max on South Street smooths on layers of ice cream on a freezer plate and can mix different toppings, like fruit, pocky, mocha and cookies, to make an ice cream just for you. Signature flavors include mango tango, the pink lady and strawberry shortcake—the perfect late-night snack.
12 a.m. Knock back a drink at The Abbaye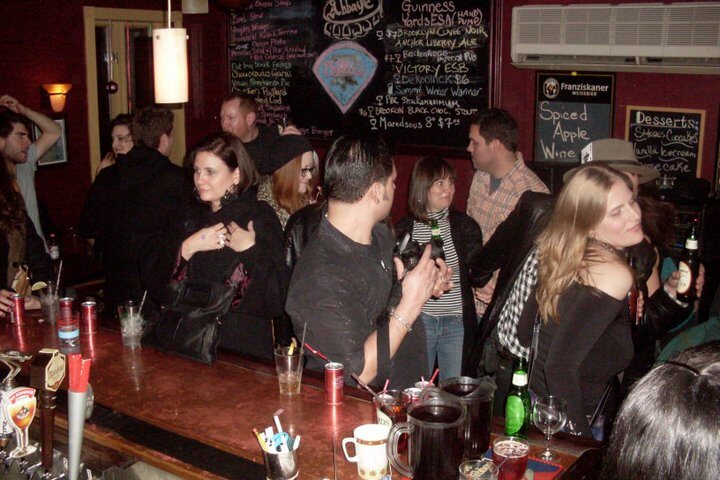 During the summer, Philadelphia has hipster beer gardens and open concept bars that attract anyone over 21. At the Abbaye, located at the edge of Northern Liberties, you can choose from an extensive list of draft beers or 12 ounce bottles. Not a beer person? This bar offers 10 types of wine, like pinot noir and sauvignon blanc, and yummy menu options from house made mac and cheese to veggie burgers. Check the blackboard outside for their daily specials and don't be afraid to order more than one glass.
1 a.m. Bowl some strikes at North Bowl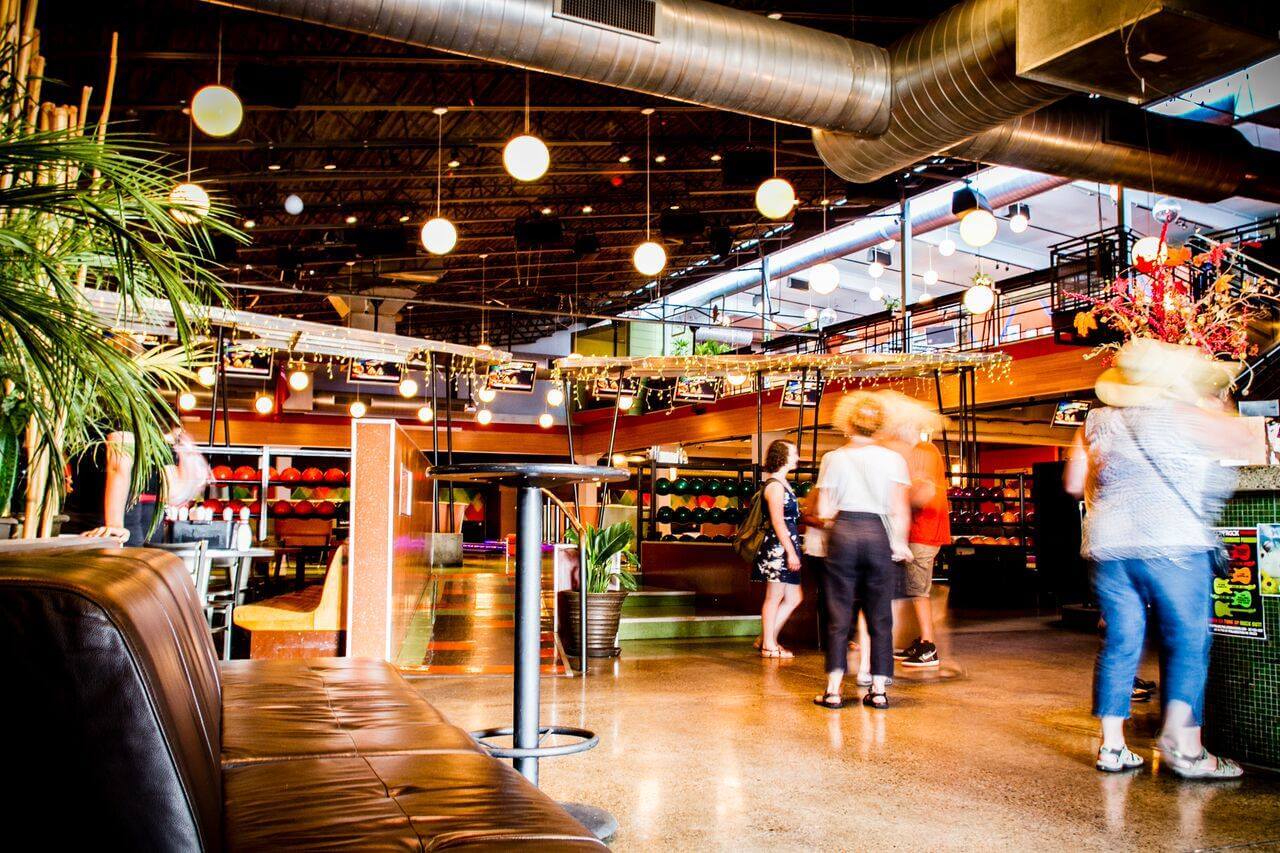 Prepare to engage in some friendly competition and try to avoid gutter balls at North Bowl, a retro-themed bowling alley in Northern Liberties. "I've bowled [at North Bowl] with my family on several occasions. My dad threw a surprise birthday for my sister there and it was a blast … they have yummy appetizers and burgers. There are special hours that are only 21 plus, so I'm excited to go there with my friends next semester," said Temple University senior Kelsey Mallon. Here you can grab some classic bowling alley foods and drinks as you and friends take turns bowling and playing arcade games.
2 a.m. Dance like you just don't care at Coda
Get your groove on during the wee hours of the night. Hop on over to Coda and dance to some bass-filled DJ sets and live music. With a full bar and lounge seating, you'll have plenty to do when you feel like you can't move anymore. This prime location sits in the shopping and restaurant district of Philadelphia and Rittenhouse Square. Grab some squad pics with the light show before getting down to a wide range of tunes.
3 a.m. Cheesesteak Time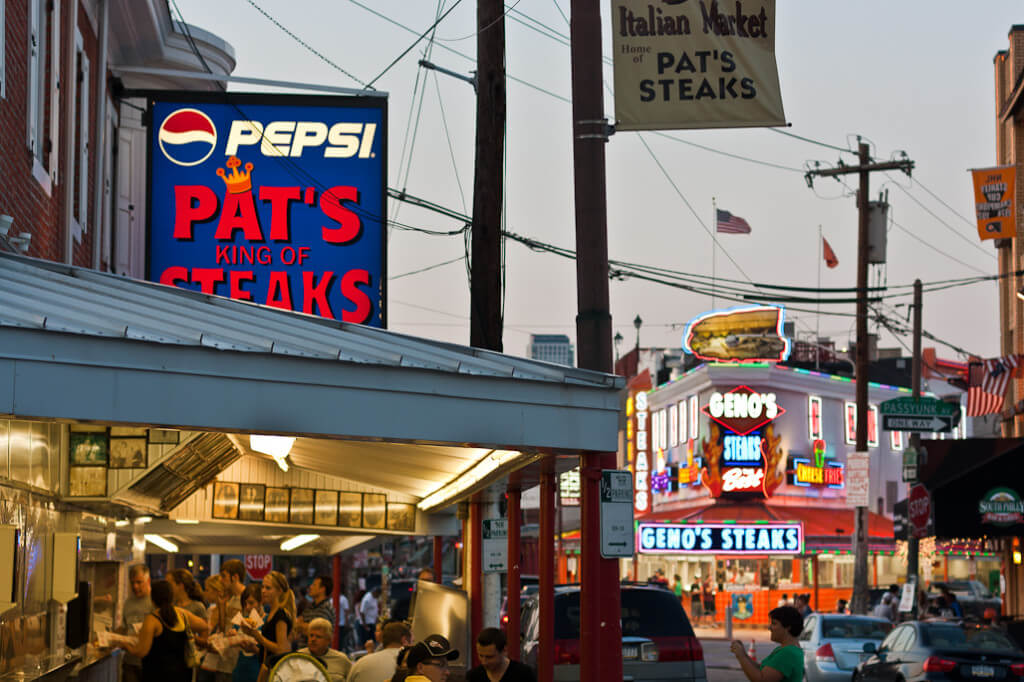 Philly has a reputation for its bomb cheesesteaks—it's practically a city icon. Head on over to Pat's or Geno's and order the tasty late-night snack to your liking. "I was in Philly for a football game with my uncle and I love cheesesteaks, so I wanted to try the famous places. I tried them both—they were both pretty good but to me, one wasn't better than the other," said Vaughn College of Aeronautics and Technology sophomore Stephanie Palacios. Want to live the true cheesesteak experience? Ask for "wit wiz," where they add onions and cheese wiz, and your life will never be the same. 
4 a.m. Find a Wawa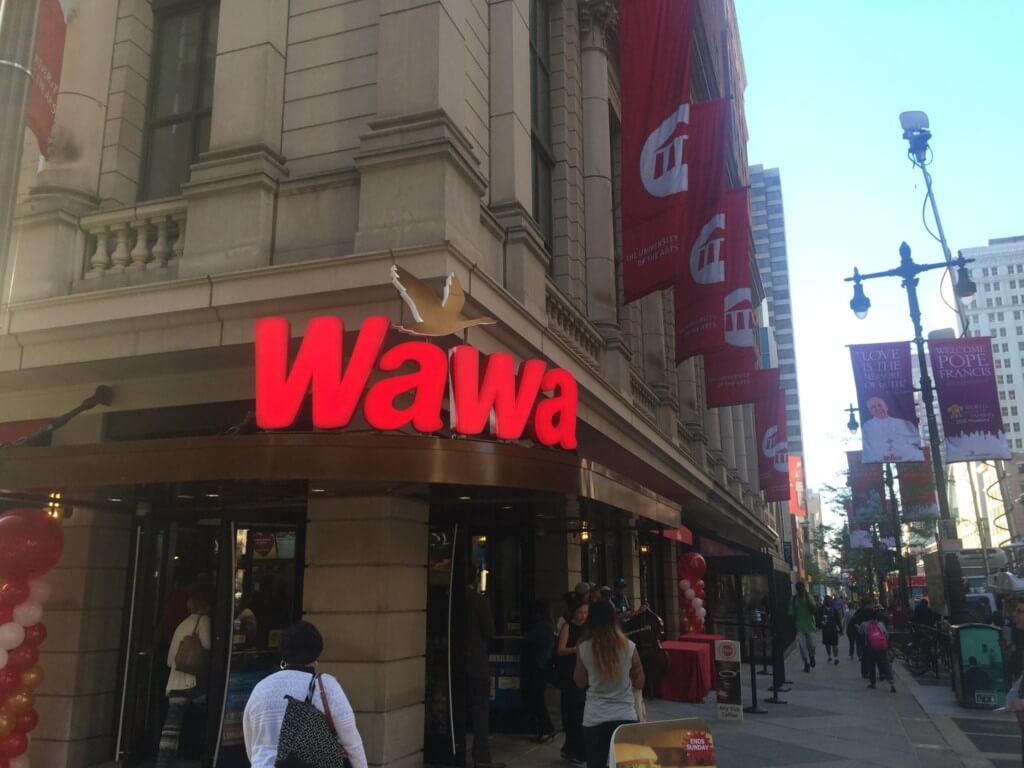 If you don't come from the Mid-Atlantic you might not know about Wawa. This convenience store chain is nothing like the regular ole 7/11. Philadelphians pride themselves on the amount of Wawas in the city and in surrounding suburbs. Here, you can find virtually anything and munch on unexpectedly high-quality food. From milkshakes to a cheese section to custom sandwiches and hot food, Wawa's a place you never knew you needed. And try not to buy the whole store out – everything is cheap AF.
5 a.m. People watch at Rittenhouse Square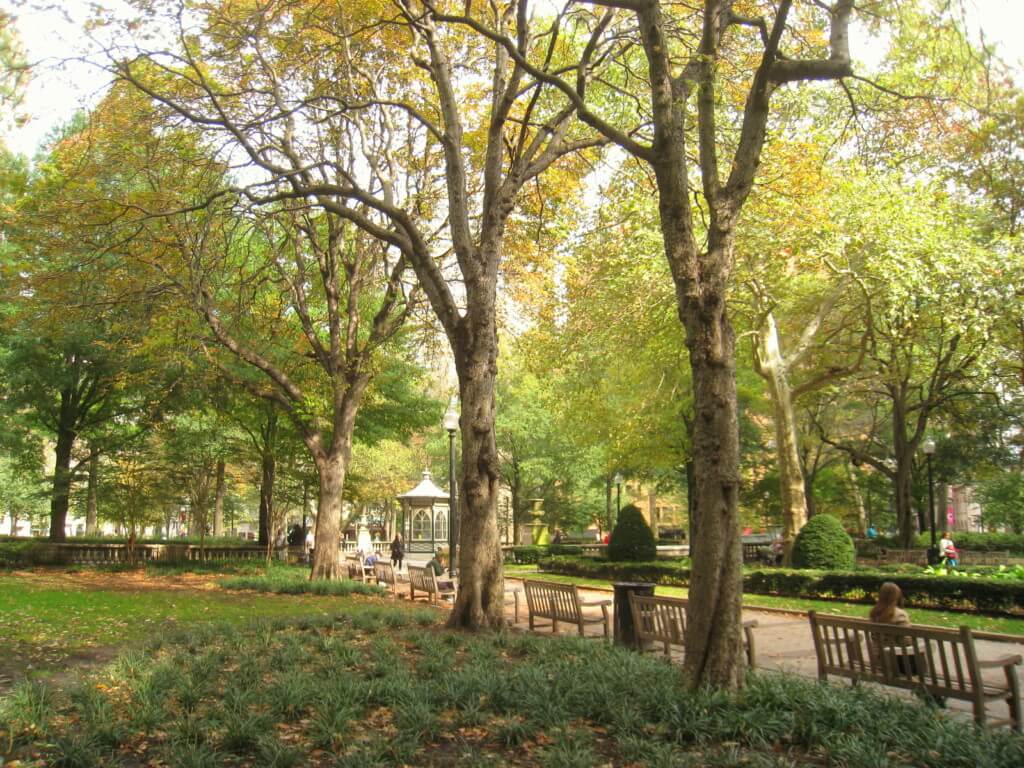 To end your 24 hours in Philadelphia, head on over to the one of the beautiful parks in Center City. Watching Philadelphians walk their dogs can be super fun and something you can do at 5 a.m. without the usual crowd. Find a comfy bench, see the sky swirl in preparation for the sunrise and try not to gasp too loud at the cute pups around the square. "Rittenhouse is the heart of the city. Both geographically, and in spirit. There's always something cool to watch, listen to, or someone to strike up a conversation with," said Samuel.