Drexel University—Philadelphia, PA
The Vibe
Every Innovator's Dream
What It Feels Like to Go Here
The minute you step foot onto Drexel's campus you feel like you've entered a scene on The Fifth Element. The high-tech revolving doors and lab-style classroom will make you want to crack the DaVinci code. On a busy day, expect to get lost in the hustle and bustle of the 12 p.m. lunch break rush of students flooding from learning buildings to food carts. Huddled in between the University of Pennsylvania and the ever-growing West Philadelphia, the university's futuristic vibe complements the city. Campus life consists of eager Dragons soaring from building to building, but during their free time most Drexel Dragons use the city of Philadelphia as their playground.
Drexel has a reputation as a school with a tough curriculum regardless of your major. The University's academic cycle works on a quarterly system. Instead of students enduring a 15-week semester, they follow a 10-week quarter. After the 10-week quarter, students work full-time during the spring and summer quarters. But their busy schedules don't stop them from taking back a couple of tequilas at Mad Mex on a Thursday.
Awesome Alumni
Drexel University takes the cake when it comes to innovation. From students printing 3D tumors to study cancer formation to recovering skeletal remains from dinosaurs, the university leaves little room for their students not to succeed. Drexel's alumni circle spans from leading engineers to politicians. Astronaut Christopher J. Ferguson, a retired United States Navy Captain and NASA astronaut, once wore Drexel's blue and yellow. Ferguson traveled in the Space Shuttle Atlantis on his first mission to space. If you grew up as a basketball fanatic, then you might recognize the current Atlanta Hawks manager, Malik Rose. A Philadelphia native, Rose graduated from Drexel University with an All-American honors after leading the Dragons to their NCAA Tournament victory.
Where We Hang
"Nightlife sucks if you're under 21," said junior design and merchandising major McKenzie Roacher. Since the university shares the inner-city of Philadelphia, students must play by the rules. You'll hear people talk about the dance clubs, bars and restaurants in Philadelphia's Old City. Unless you have a legit fake I.D., you'll probably party in your dorm room.
"Drexel's not a party school because there is a lot more to do than just party," said sophomore Anushka Brahim. The city of Philadelphia offers entertainment for whatever your vibe is. So many restaurants, cafes, book stores and lie within walking distance. Students can travel with friends to Pennsylvania malls like Willow Grove or King of Prussia which are only 30 minutes away.
Q&A
1. How much are students partying?
"Once you get to your third week you'll soon realize that hard-core partying is not an option. Most students party during co-op season, because you're just working. At most, students go to 'Thirsty Thursdays' and then just hit up local bars for the rest of the weekend," said senior Mariah Coleman.
2. What will you get in trouble for at your school?
"Like most schools, Drexel is a dry campus, meaning that alcohol is prohibited. Students can be sanctioned if they are caught drinking underage. Drugs are also prohibited," said junior Kameron Turner.
3. How much sex are students having?
"Drexel is not a 'hookup' school, but the city of Philadelphia definitely is. Everyone is also so busy, so most times you find a cute local on Tinder or Instagram," said senior Liza Collins.
4. What would you tell incoming freshman about your school?
"Be ready to work hard," said senior Ivan Sanchez.
5. Why did you choose to go to Drexel?
"I wanted to experience the city and also attend a major research university. The co-op program presented an opportunity that other schools usually don't. I also felt like I could make bigger connections by being in the city," said freshman Michael Brown.
Student Reviews
"The co-op program is such a benefit to students as it provides a source of income to students while they are in school as well as the job experience to show for when they enter the real world after graduation. It also helps with networking with various companies and industries. Living in Philadelphia is definitely life-changing as well since it becomes a different way of life living within a city," said senior Sarah Malone.
"I am currently a first-year engineering student at Drexel and I am loving it. Honestly college is hard no matter where one goes. Drexel goes by very fast the term step up is not for everyone. I enjoy always having something to do it helps me not to procrastinate. There is something for everyone here. It's easy to get involved and there are people from all over here," said freshman Gerri Boyer.
"I like how organized the campus at Drexel is, specific classes are at specific buildings. I like the professors at Drexel they really want to teach you the material, instead of acing that class. I also like the transportation it provides, shuttle busses take you to and fro the city. The gym is ranked the best in Philadelphia. The food courts are great and provide many healthy and fresh meals," said junior Toni Guenst.
"I've been at Drexel University going on about a month now and I have to say that it was worth leaving my safe home in Annapolis, MD to be in Philadelphia, PA. I welcomed the change of pace for myself and I encouraged my grandparents to let me take this step out from under their influence to let me grow for myself," said freshman Lauren Allen.
"Drexel is an interesting University with a lot of diversity and many things to partake in. The University provides an excellent environment for students to learn, and it also provides a variety of social programs for students to enjoy and to find themselves. The staff is also super helpful and respectful towards the needs of each individual student," said junior Latonya Mitchell.
Top 3 Majors
1. Engineering
2. Biological and Biomedical Sciences
3. Business Management
Top 3 Most Popular Student Organizations
1. American Medical Women's Association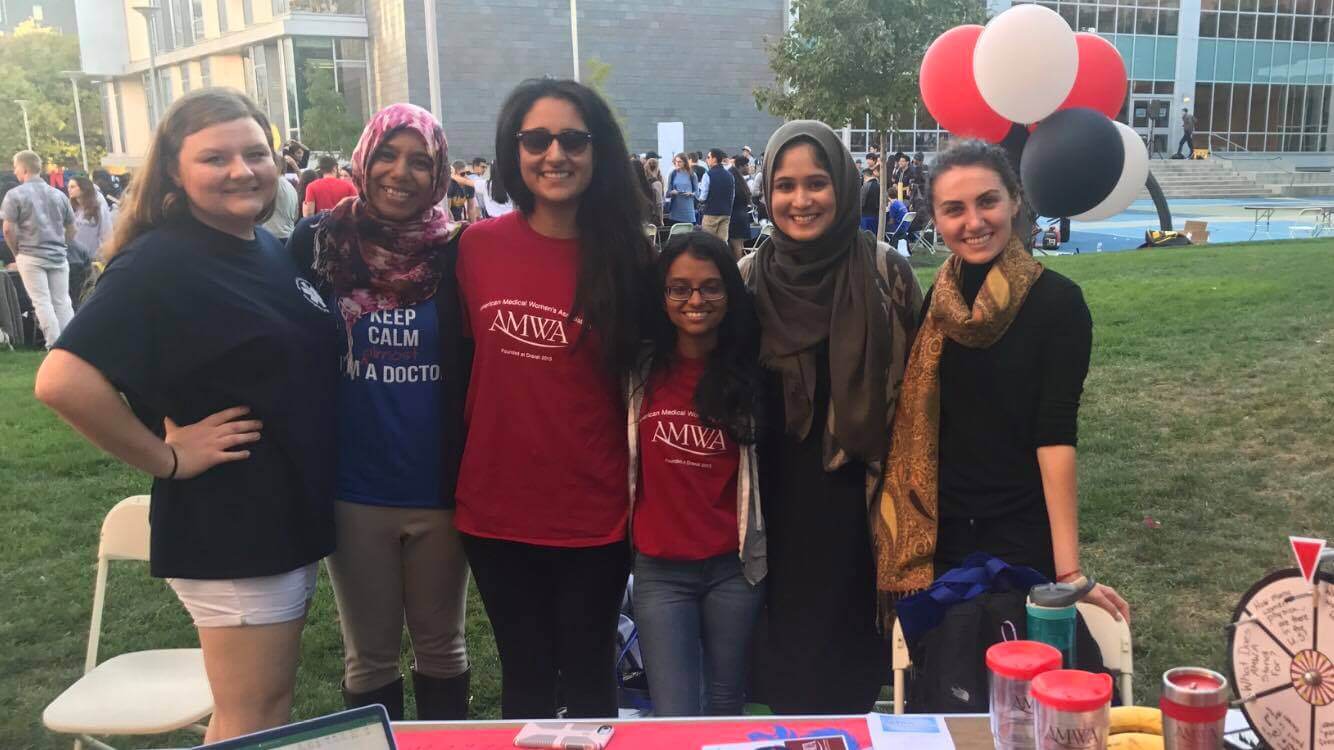 AMWA at Drexel cultivates a sense of community and support among female students interested in medical and healthcare professions. Facilitating programs like the Pre-Health Conference and "Have a heart, help a heart," AMWA dedicates itself to advancing women in medicine and improving women's health locally and globally. You can almost always catch them collecting donations around campus for their annual women's health drive.
2. Campus Activity Board (CAB)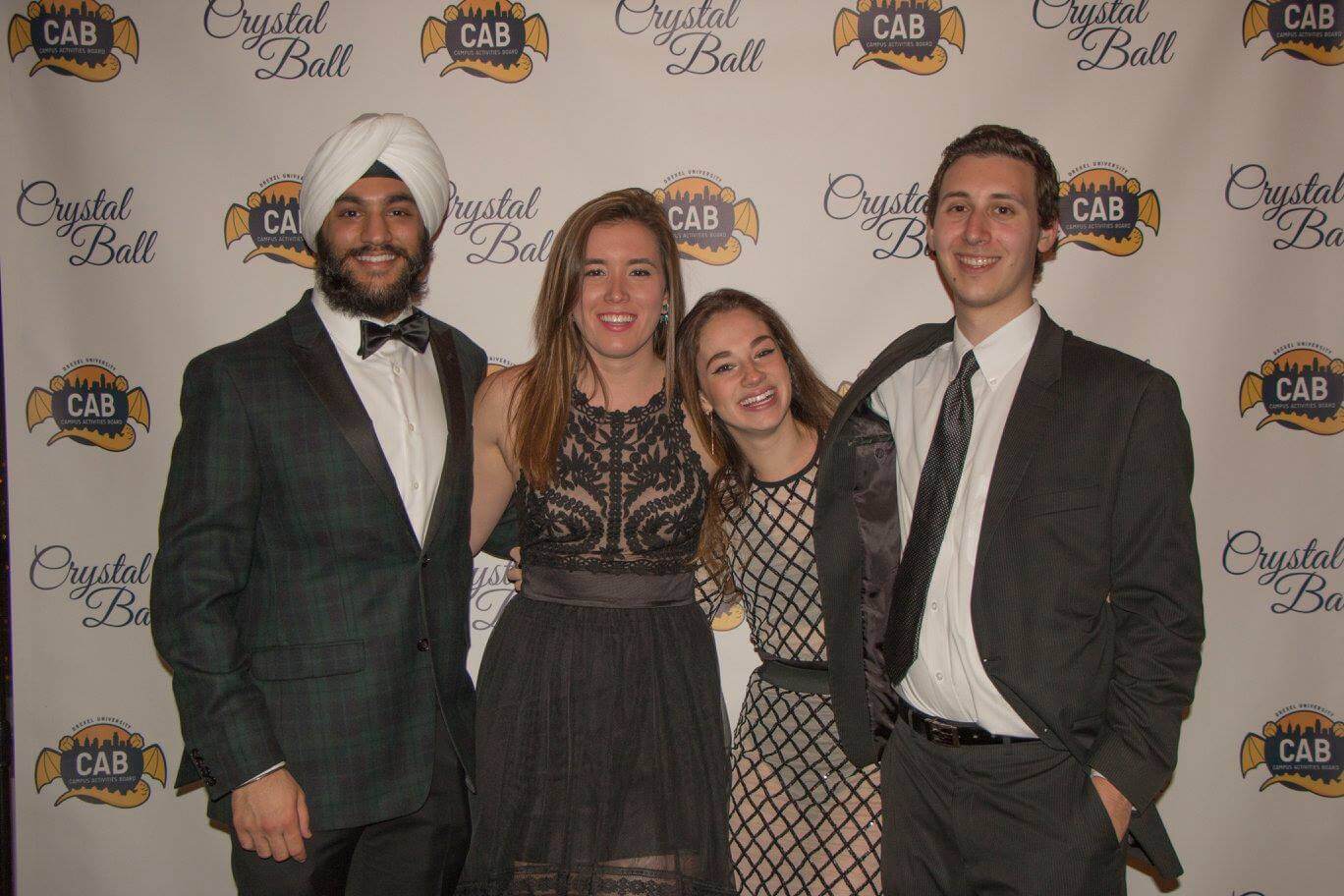 Campus Activity Board takes the cake as being the largest student-run event programming organization at Drexel. "There are no restrictions as to which undergraduates can apply to become a part of CAB, so having students from all majors, backgrounds, and class years makes it one of the most diverse, involved, and well-rounded organizations on campus," senior and CAB marketing director Georgie Manera said. "As the largest student-run event programming organization at Drexel University, students in CAB have a great deal of autonomy in planning their events and they are energized by the support of their peers."
3. Drexel African Students Association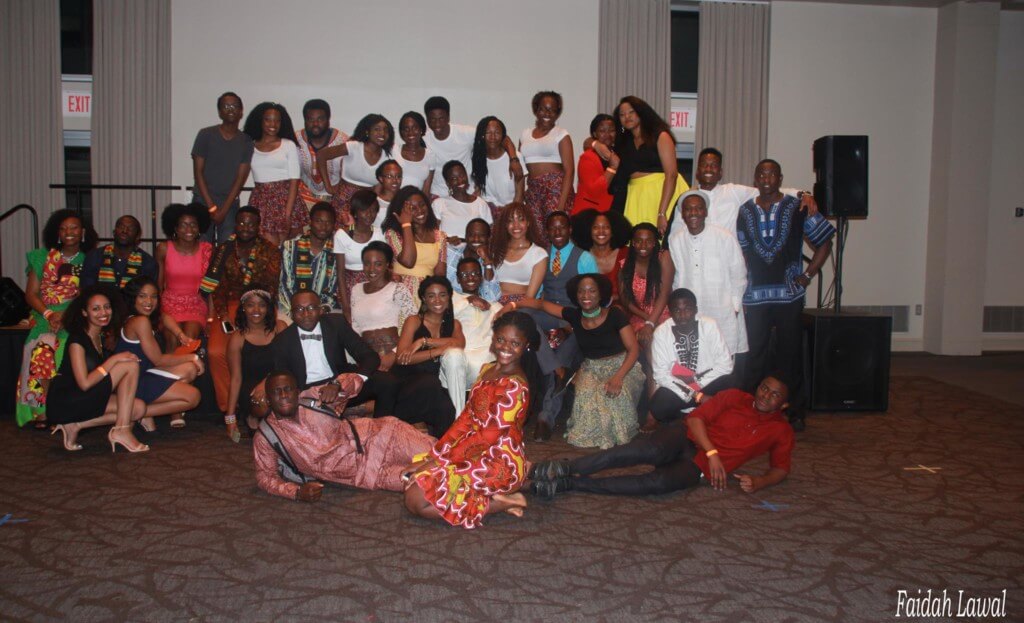 Drexel University creates an environment that welcomes students of all races and ethnicities. The African Students Association shares knowledge about African history and culture through innovative programs, mixers and shows. The association in itself highlights diversification through its vibrant mix of students, comprised of different cultures. "We seek to establish a community that is passionate about the continent's traditions and to create a sense of home for those who come from African to study at Drexel University," said DASA.
Getting In
Drexel University prides itself on its rigorous academic standard. In order to handle tough quarterly semesters, future Dragons need experience with handling heavy workloads. You will need very good grades in high school to get into Drexel. The average high school GPA of the admitted freshman class at Drexel University is a 3.6. The GPA requirements are pretty steep, but the university consistently takes SAT scores that range from 1160 to 1600. Most students who are accepted manage to rank top 50 in their high school class. Carrying an excellent GPA and SAT score will help you get considered, but at minimum students must submit an application, essay and portfolio.
Stats
Tuition & Fees: $52,002, Room and Board: $13,890
Total Cost on campus: $68,792
Undergraduates Enrolled: 15,499
Graduates Enrolled: 8,773
Total Enrolled: 24, 272
Acceptance percentage: 75 %
Percent Admitted When enrolled:
Percent of Male students: 8,167 (52.7%)
Percent of female students:7,332 (47.3%)
Percentage receiving financial aid: 35 %
Percentage receiving federal grants: N/A
Percentage receiving federal loans: N/A