YAAASSS, you finally worked up the courage to ask your soon-to-be bae on a date. But you're not 21 yet. Don't feel limited to Netflix and chilling. For all of you young bucks in the Philly area, check out our list of 21 date spots in Philly until that much-anticipated day when you turn 21. We've found the best of the best in the City of Brotherly Love. Still lost? You can always snag last minute theater tickets on TodayTix to take your dating game to the next level.
These 21 date spots in Philly are easy to visit and will make you look like a catch.
1. Spruce Street Harbor Park
Cue food stands, vistas over the water, hammocks and unique lighting. "SSHP is very unique because it's a venue that can cater to different kinds of dates. The fun outdoor games, food trucks, and live music make for a fun laid back first-date while the brightly lit trees in the evening with hanging hammocks and close proximity to Old City create an anniversary type date," Temple University alumni Nathan Perry said. The Philadelphia park only operates during the summer because nobody wants to chill (literally) in a hammock when temperatures drop below freezing.
2. The Franklin Institute
All Philly area kids remember the Franklin Institute as the place where you could climb through a blown-up version of the human heart on an obligatory science-based elementary school field trip. But this museum impresses more than just kids. "[It's] like a museum but most of the things in there are fun. Also when you go to a museum you see all those "Do Not Touch" signs and no one likes those. Good thing in the Franklin Institute you can interact with the displays there," Penn State alum Abhar Shah said.
3. Reading Terminal Market
This classic Philly hangout began as a butcher market in the 1800s. Today, you'll get much more than meat there. "It's one of my fav places! It's always so full of life and you'll never get bored there. There's a juice bar right in the front that's amaze and multiple little jewelry shops and natural skincare booths throughout. And if you're into books like me, there's the cutest little book nook in the very back," Drexel University junior Mary Pusey said. Reading Terminal is perfect for the picky eater, because it would prove impossible for someone to leave without finding at least one option they like, from classic Jewish deli food, to Amish, to Greek, to Chinese, to Indian, to Creole, to cheesesteaks and everything in between.
4. The Mütter Museum
*To the tune of Radiohead's "Creep"* Are you a creep—are you a weirdoooo? If you answered yes to one or both of those questions, consider the Mütter Museum the date spot for you. This medical museum features exhibits straight out of American Horror Story, like slivers of Albert Einstein's brain, and the body of the "Soap Lady" who has been preserved for over a century. The only difference? Everything you see behind those wood and glass cabinets actually once existed.
5. The Philadelphia Museum of Art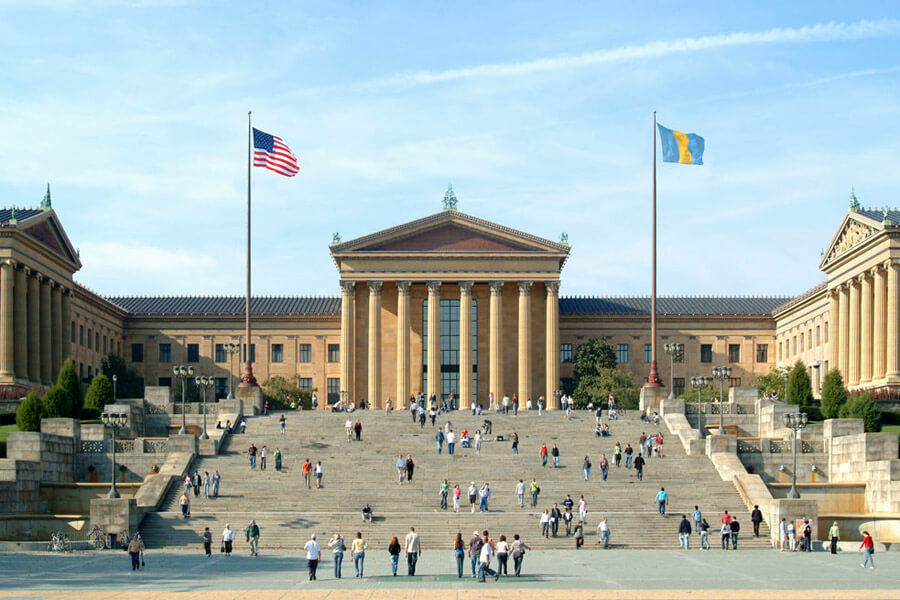 Don't lie. We all know you want to race up those iconic "Rocky" steps to show bae 1. how in shape you are, and 2. how hip you are to Philly culture. Have you ever actually entered the museum those stairs lead to, though? If not, you should. They curate tons of exhibitions of every era, style, movement and country. With ever-changing exhibits, you can come back with your date again and again.
6. Longwood Gardens
Venture only an hour outside of the city to Kennett Square for the winter wonderland they create during the holiday season. It's worth the drive. Elaborate lights, poinsettias, Christmas trees, indoor and outdoor exhibitions—they have it all, and nothing will get you and your date into the holiday spirit like walking through the Christmas-lit greenhouses.
7. Eastern State Penitentiary
This Philadelphia date spot is not for the faint of heart. For Halloween, the Eastern State Penitentiary in Philly becomes a haunted attraction with all the credibility of actually having housed criminals for hundreds of years, including the notorious Al Capone. The rest of the year, the Penitentiary offers non-haunted tours. The building, an innovation of its time, was designed to generate true feelings of remorse and a desire to change in its inmates. Did it work? Who knows, but maybe a lingering spirit can enlighten you when you walk through the haunted stone halls next Halloween, with bae in hand.
8. La Colombe
While La Colombe no longer exists only in Philly, let it be known that they were ours first (and their headquarters live here). The city boats four locations, and each will impress any date. The company's motto? "America Deserves Better Coffee." Retweet. Visit La Colombe with your date for incredibly smooth coffee and pastries and snacks so amazing, you very well may skip your next meal. This is not your average Philadelphia coffee shop.
9. Franklin Fountain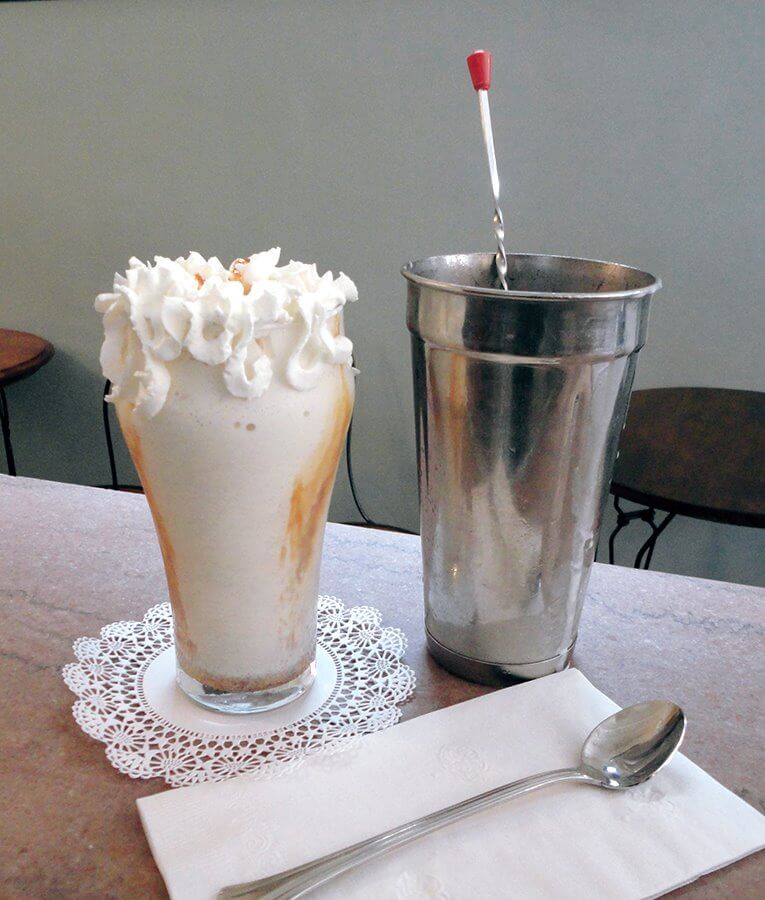 While Reading Terminal may be old school, Franklin Fountain offers even more of a blast from the past. They serve ice cream in antique-looking silver bowls and platters, and make flavors and combinations you could've ordered a century ago. They're consistently ranked best of Philly and best in the nation for ice cream. "It's all homemade ice cream, and all of the servings are huge, so it's better to go on a date there or go with a friend there because it's perfect for sharing ice cream, and you can be adorable while sharing it," University of Pennsylvania senior Chelsea Cylinder said.
10. South Street
While imposter Instagram hipsters may have over-posted about the famous magic mosaic gardens on South Street, don't dismiss it as a played-out adventure spot. "South Street is full of things to do at all ages. The TLA is on South Street and has shows for a ton of different genres, there's fun restaurants, and unique shopping," Lock Haven University alumni Johnny Marcantuno said. What constitutes unique shopping? Well, you could try out Condom Kingdom, South Street's notorious sex shop. Or you could visit a cute boutique if you're feeling tamer. If you really want to get into the Philly spirit, you could grab a cheesesteak at Jim's Steaks (home to the unofficial best steaks in the city).
11. The Philadelphia Flower Show
Every March, the Philadelphia Convention Center (which happens to stand right next to Reading Terminal Market: hint hint) hosts the Philadelphia Flower Show. Each year assigns its own theme, so rest assured that if you've been before, it will never look or feel the same. Exhibitions range from displays that take up hundreds of feet, to miniatures shown in glass shadow boxes and arranged on shelves. Instead of bringing flowers to your date, you'll be bringing your date to the flowers.
12. The Philadelphia Auto Show

Pretend you and your date are taking off in a high-end luxury ride. The Philadelphia auto show is an annual event at the Convention Center usually in late January to early February. This serves as a great way to get to know your date, because your favorite cars can reveal a lot about you. Are you a Prius guy? Maybe you're environmentally conscious and a vegetarian too. Is she a pickup truck kind of girl? Maybe she likes hunting and DIY projects. KIDDING, those are just stereotypes. Still, at least this way you can figure out what paygrade you'll need to make to ensure your boo stays happy and driving the car of his or her choice.
13. The Philadelphia Zoo
What better way to hang with bae than to admire cute animals together? "That's where I would want to go [on a date]," Penn State senior Emily Dahlgren said. Mary Piechowicz, who works as a Conservation Educator at the Philadelphia Zoo, agrees. "I see couples at the zoo all the time. I think it's a great date spot because everyone loves to see animals, but the zoo also gives you the perfect opportunity to have some one-on-one time while you look at them. You'll get to learn how you and your special someone can help save the animals, and sometimes that in and of itself is a great way to bond," Piechowicz said.
14. A Play at One of Philly's Theaters
"I'm super into theatre, so I think a cool date spot would be anywhere on the Avenue of the Arts, or downtown at any of the Philadelphia theaters because the Philadelphia theatre scene is really cool," University of Pennsylvania senior Chelsea Cylinder said. On the prowl for a cool play in Philly on stage right now? Get tickets on TodayTix for Found, a wacky and funny musical about a boy named Davy who throws his personal life out of orbit collecting notes left by strangers. For every ticket sold, $10 will be donated to fight breast cancer.
15. A 76ers, Phillies, Eagles or Flyers Game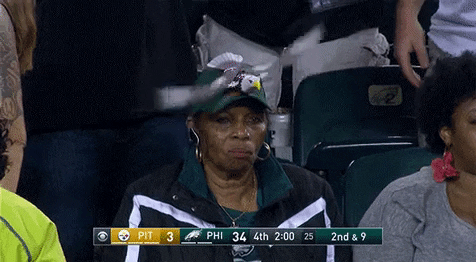 Philadelphia fans, no matter which sport, are known across the country for being the wildest, most passionate and potentially the most dangerous fans in the nation. If that sounds like something you'd want to join, welcome to the club. Just make sure for the sake of your personal safety that you wear Philly sports gear. Bring a cap for bae. And you must try the Chickie's & Pete's Crab Fries served in the stadium.
16. Rittenhouse Square
Located in one of Philadelphia's best neighborhoods, this park offers classic metropolitan charm. It features famous sculptures and green space surrounded by fancy restaurants and high-rises, and glitters with distinctive round lights that perch in the trees. Yeah, it's romantic. And classy. And named after a famous Philadelphian astronomer (David Rittenhouse). Pretty cool, right? Impress your date with so many fun facts!
17. The Liberty Bell
Perhaps the Philly soft pretzel and cheesesteak have taken over as the city's unofficial logos. But you can see the actual logo, the Liberty Bell, up close and personal at Independence National Historical Park, in all its cracked glory. Nobody knows why the bell is cracked, but you and your boo can debate your own theories after seeing it for yourselves.
18. The Betsy Ross House
D.C. might be our capital now, but don't forget that Philadelphia deserves the title of the true birthplace of the United States of America as we know it today. You know that American flag you likely have hanging in your apartment or flapping from a flagpole on your porch? Well, Betsy Ross designed and sewed the O.G. flag in Philly, and you can visit the house where it happened.
19. Boathouse Row
One of the most iconic vistas in Philadelphia, Boathouse Row provides the perfect exercise and chill environment. "Boathouse row is a beautiful view. There's always a sporting event going on, depending on the time of year," Marcantuno said. Grab your significant other for a walk down the row to admire the lovely, historical boathouses.
20. Di Stefano's Victor Café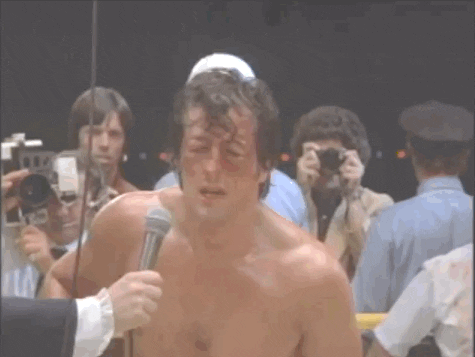 Combine a romantic meal with live music. The waiters actually serenade you and your date every 20 minutes every single night. The Philadelphia restaurant is open in homage to the Italian immigrant John Di Stefano who founded Victor Café a century ago. Fun fact: Victor Café served as the restaurant Adrian's in one of the Rocky movies. Does it get more Philly than that?!
21. The Concert of Your Choice, At Your Choice Venue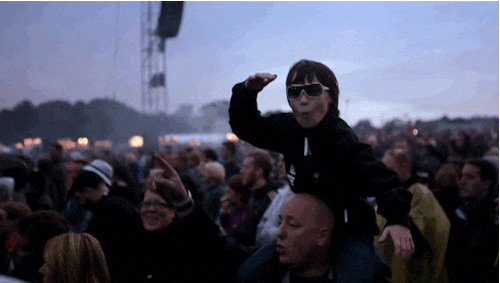 There are so many concert venues to choose from in Philly: South Street's TLA, the Fillmore, the Electric Factory, the Trocadero (affectionately known as "the Troc") and various other small, aesthetically pleasing venues. You can also go to concerts at Lincoln Financial Field and the Wells Fargo Center for bigger names. If there's an artist you want to see, you can bet they'll visit Philly sooner or later.