Have you ever seen a picture of a college and thought to yourself, I wonder what it's like to go there? At some point before the start of every student's college career, this question arises. Looking at a photo of a student living it up at a university halfway across the country can spark your imagination. You can Google, Twitter and Instagram stalk all you want, but it's virtually impossible to truly know a campus until you've immersed yourself in campus life or followed a true student's guide. It's a fun thought to entertain, but seldom becomes a reality from the lack of insider information. How can you learn about Auburn University and it's campus without even visiting?
Fear no more, here's a student's guide to the ins and outs of Auburn.
The Vibe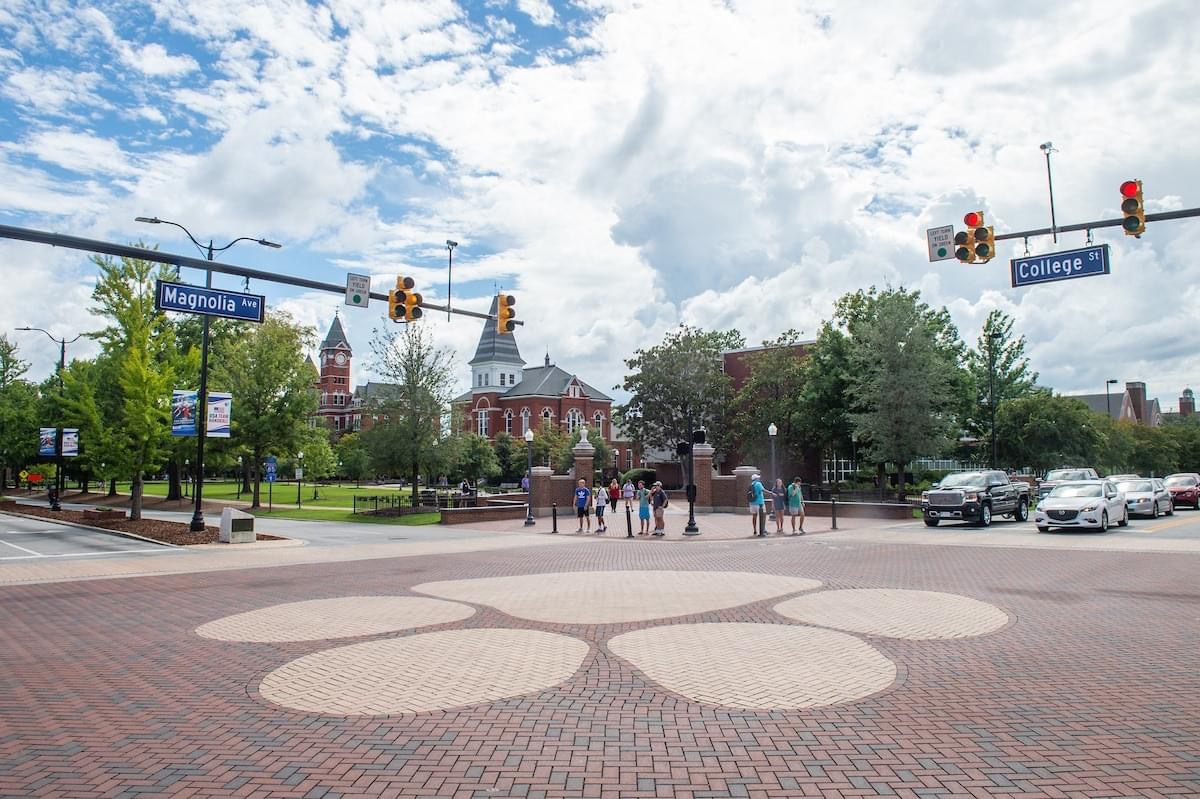 Charming Southern Campus
What it Feels Like to Go Here
Imagine a movie scene where a smiling student walks through campus. The sun is shining, they're waving to almost everyone they pass and life is good: that's Auburn University. Repeatedly finding itself ranked as the happiest campus in the nation, Auburn emanates good vibes, togetherness and the Auburn family spirit. Embracing the southern feel draws students in from all over the country, making Auburn the perfect SEC school.
Awesome Alumni
Since Auburn goes above and beyond in the academics department, it's no wonder there are numerous notable graduates. Are you reading this on your MacBook or iPhone right now? If you are, you have the CEO of Apple and 1982 Auburn University graduate, Tim Cook, to thank. Another famous graduate? Pretty well known to the sports community: Cam Newton. The quarterback for the New England Patriots graduated from Auburn in 2015.
Not only does Auburn dominate in the tech and sports fields, but in the film world as well. Octavia Spencer, a protagonist in the famous 2011 drama The Help, earned her bachelor's degree in English in 1994 from Auburn University. Auburn's alumni are out of this world, literally. Last but not least comes Jim Voss, a former NASA Astronaut and a 1972 Auburn graduate.
Where We Hang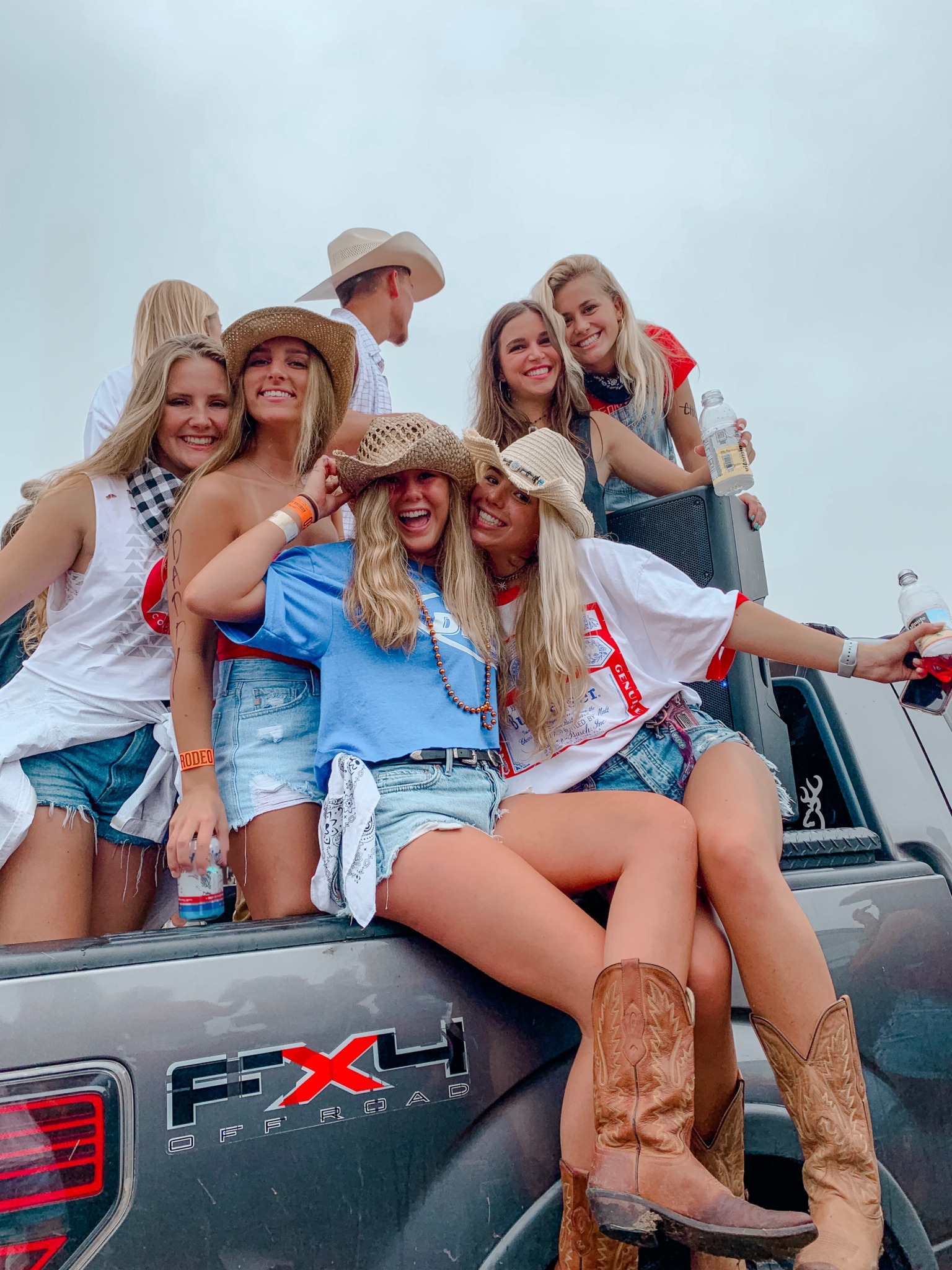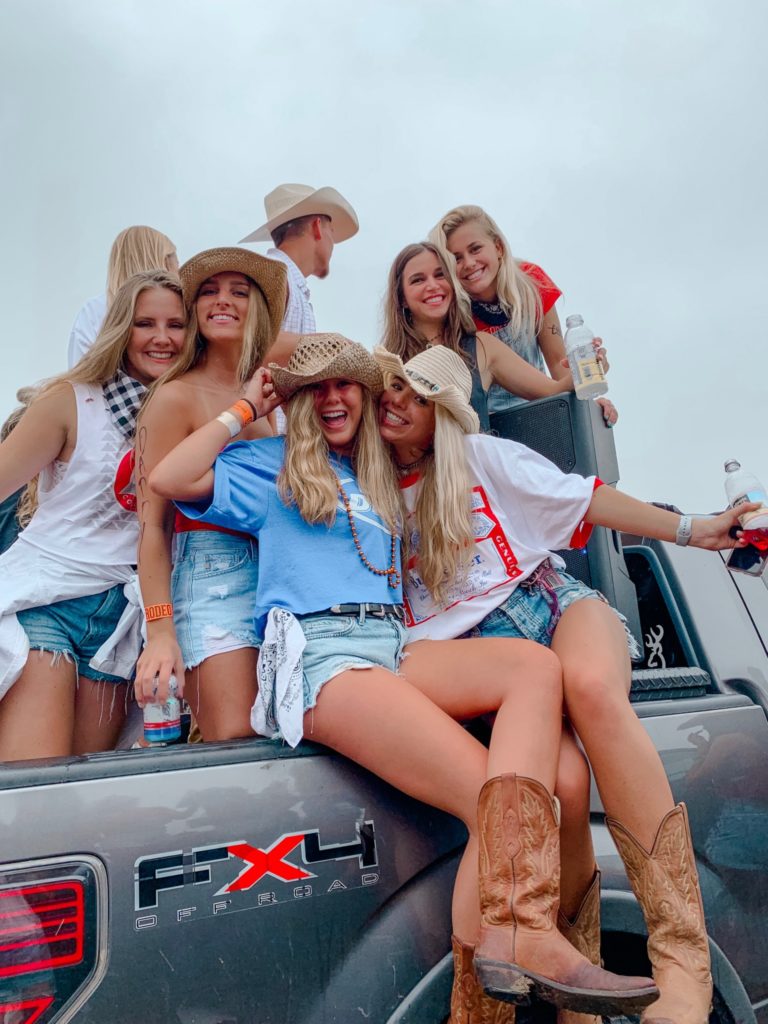 Auburn is a balanced mix between fun party school and down to earth campus. For students looking for a lively night out, whether it's on fraternity row or at the downtown bars, Auburn University is known for a good time. For students who don't gravitate towards the bar scene, there are so many organizations to get involved in such as Auburn Community Church, Puppies on the Plains or an association that pertains to your major. Auburn Involve also offers a platform that connects you to every organization on campus.
Auburn provides over 500 student organizations to get involved in! Whether you'd rather stay in or go out, every student is on the same page when it comes to Rodeo. Before the strike of Covid-19, every spring semester Old Row would sponsor a gigantic country music, bull-riding and truck-filled festival in a massive field outside of Auburn. The last performers before the pandemic were Riley Green and Corey Smith; two notable country music artists. Attendees sport their best country boots and camo, and flock to the fields for a day of dancing in truck beds, dartying and a whole lot of country.
Q&A
1. How much are students partying?
"Honestly, Auburn is a huge party school. Any night of the week there is something going on. Football season is the best though because you can tailgate in the day and also go out after Auburn wins," Auburn University junior Nicole Johnson said.
2. What will you get in trouble for at your school?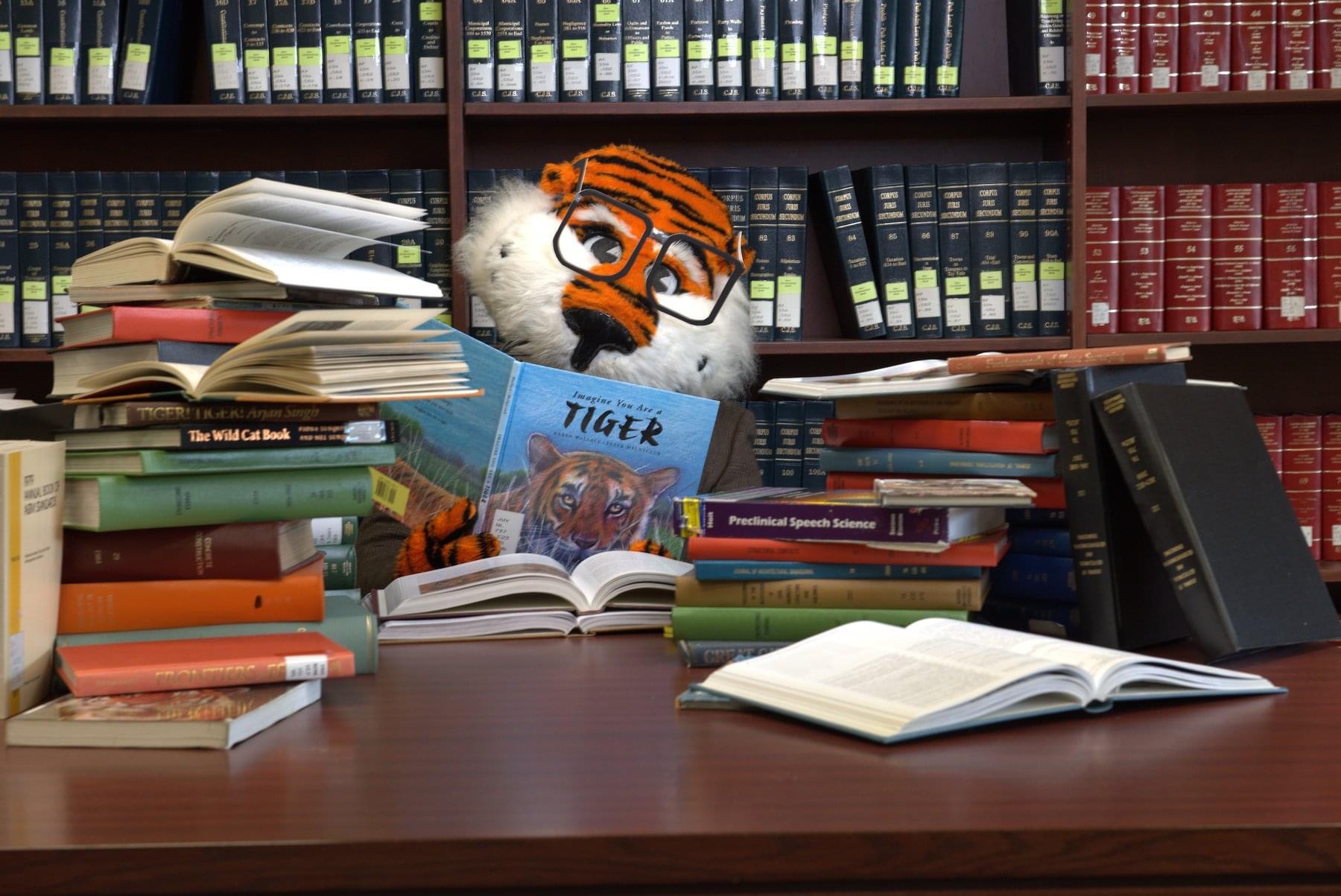 "You will definitely get in trouble for academic dishonesty at this school. They have a zero-tolerance policy for cheating or any form of plagiarism. Some teachers feel very serious about it and it can result in having to drop the class," Auburn University junior Caroline Bibbee said.
3. How much sex are students having/ how is safe sex encouraged on campus?
"According to fall 2020 survey data Auburn students have sexual intercourse at a lesser rate than comparison to national data. This data is from the National Collegiate Health Assessment sponsored by the American College Health Association and conducted at Auburn University in October/November 2020. We provide condoms in a variety of discrete locations on campus," said Auburn University Director of Health Promotion and Wellness Services Eric Smith.
"Often, we incorporate some limited sexual health information through consent and sexual assault prevention presentations as well. As a university we also provide STI testing through the medical clinic and have representatives from Unity Wellness on campus weekly (pre-pandemic) for drop-in HIV testing."
4. What would you tell an incoming freshman about your school?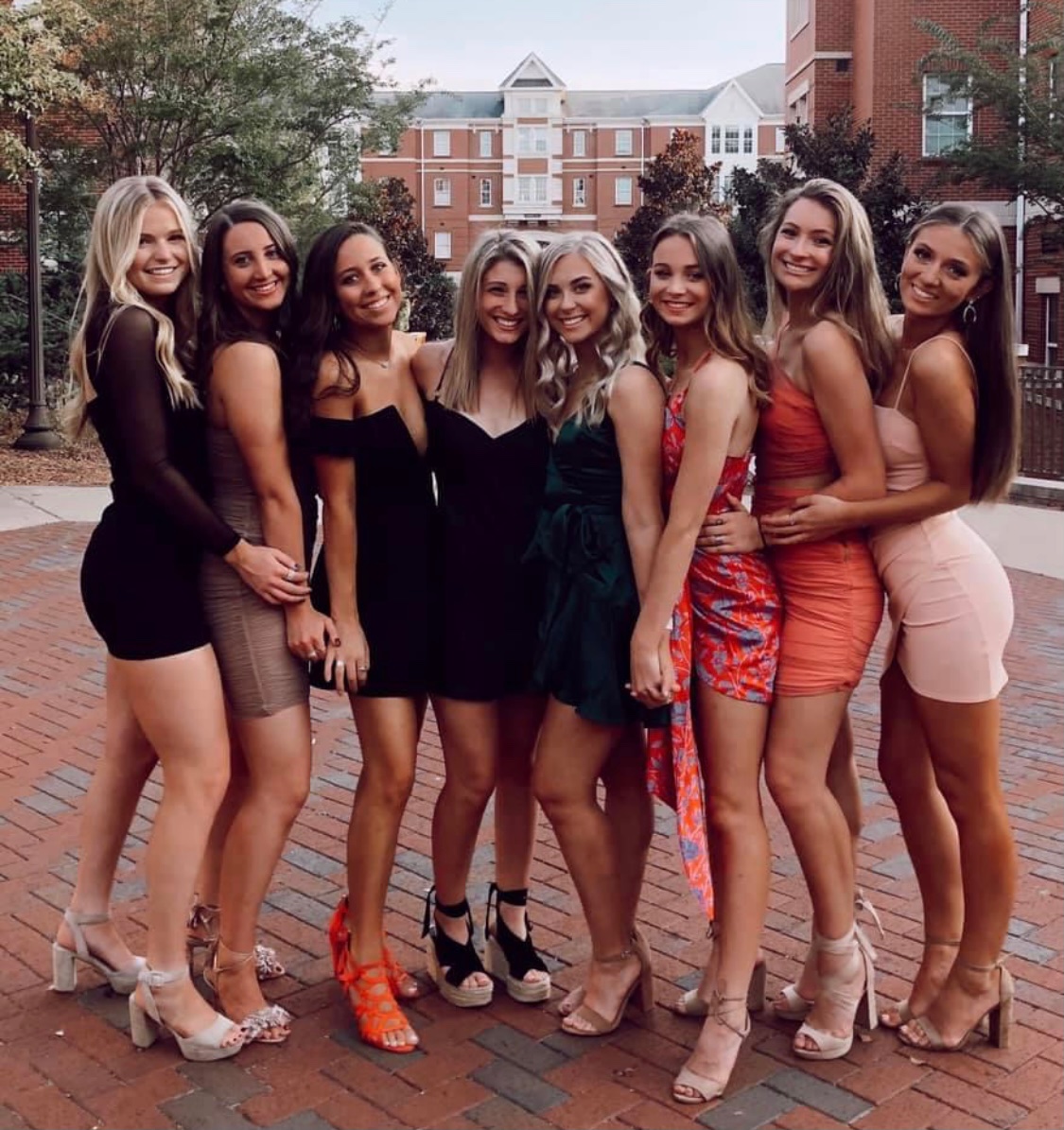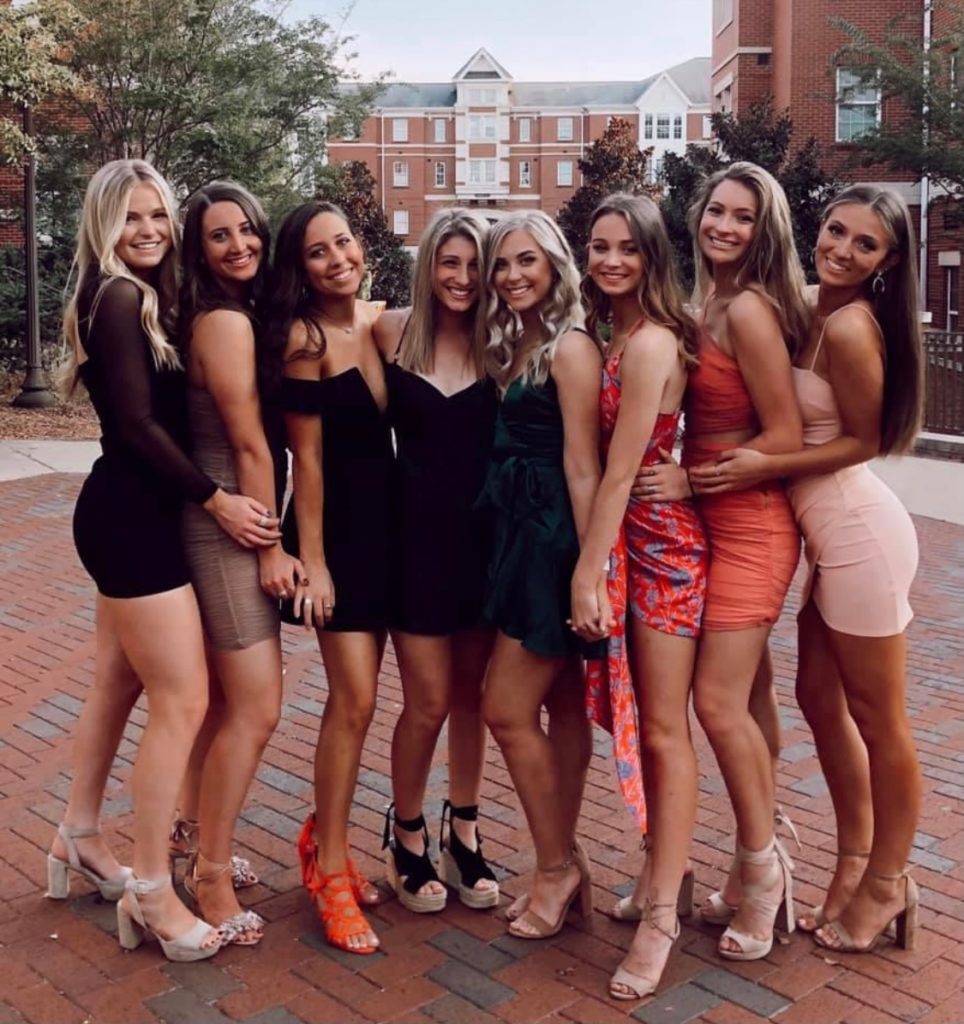 "I would tell an incoming freshman that Auburn is very much like a home away from home but you have to be willing to put in the work! You have to put yourself out there to talk to people and make new friends. You get out what you put in. There is a group for everyone so if you like to party a lot you can find people for that, but if you'd rather have chill nights in, you can find those people too," Auburn University junior Kate Winsness said.
5. Auburn is known as a small town school, did that stereotype ever make you feel trapped? If not, how did it make Auburn special?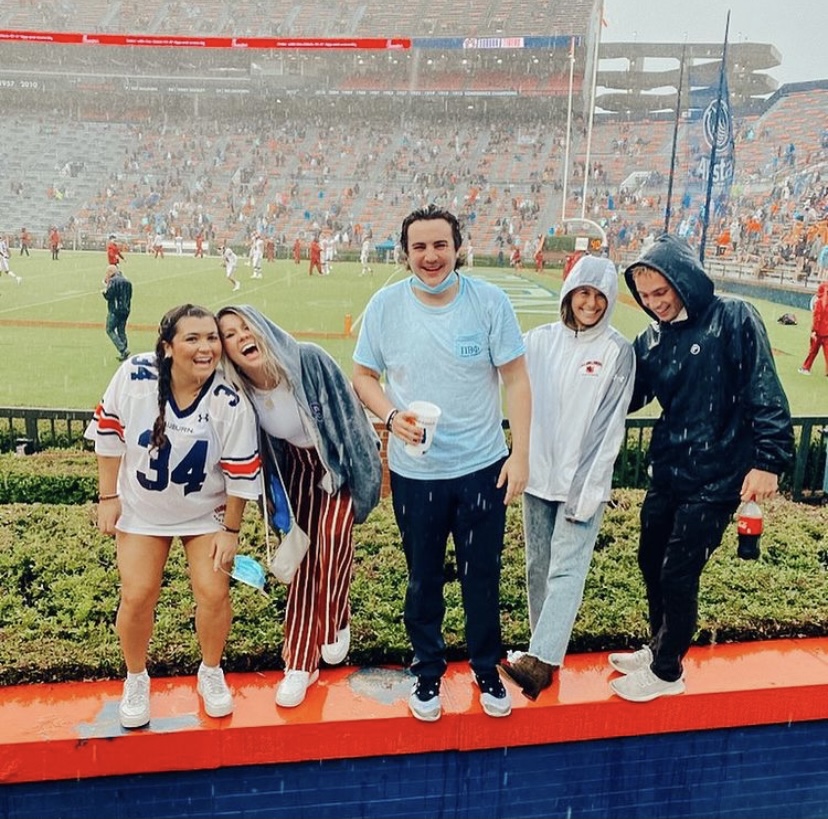 "Auburn is a small-town school, but the 'small town' stereotype doesn't exactly describe Auburn. Sometimes there are days where you feel like you know everyone, and other days you feel like you meet new people everywhere you go. This aspect of Auburn made me feel special because I found a close group of friends more easily than if I would have if I went to a huge state school," Auburn University junior Hannah Wehr said.
"The tradition of the Auburn family stuck with me while I was touring colleges in high school. The Auburn family allowed me to feel at home even though I was eight hours away from my hometown."
Student Reviews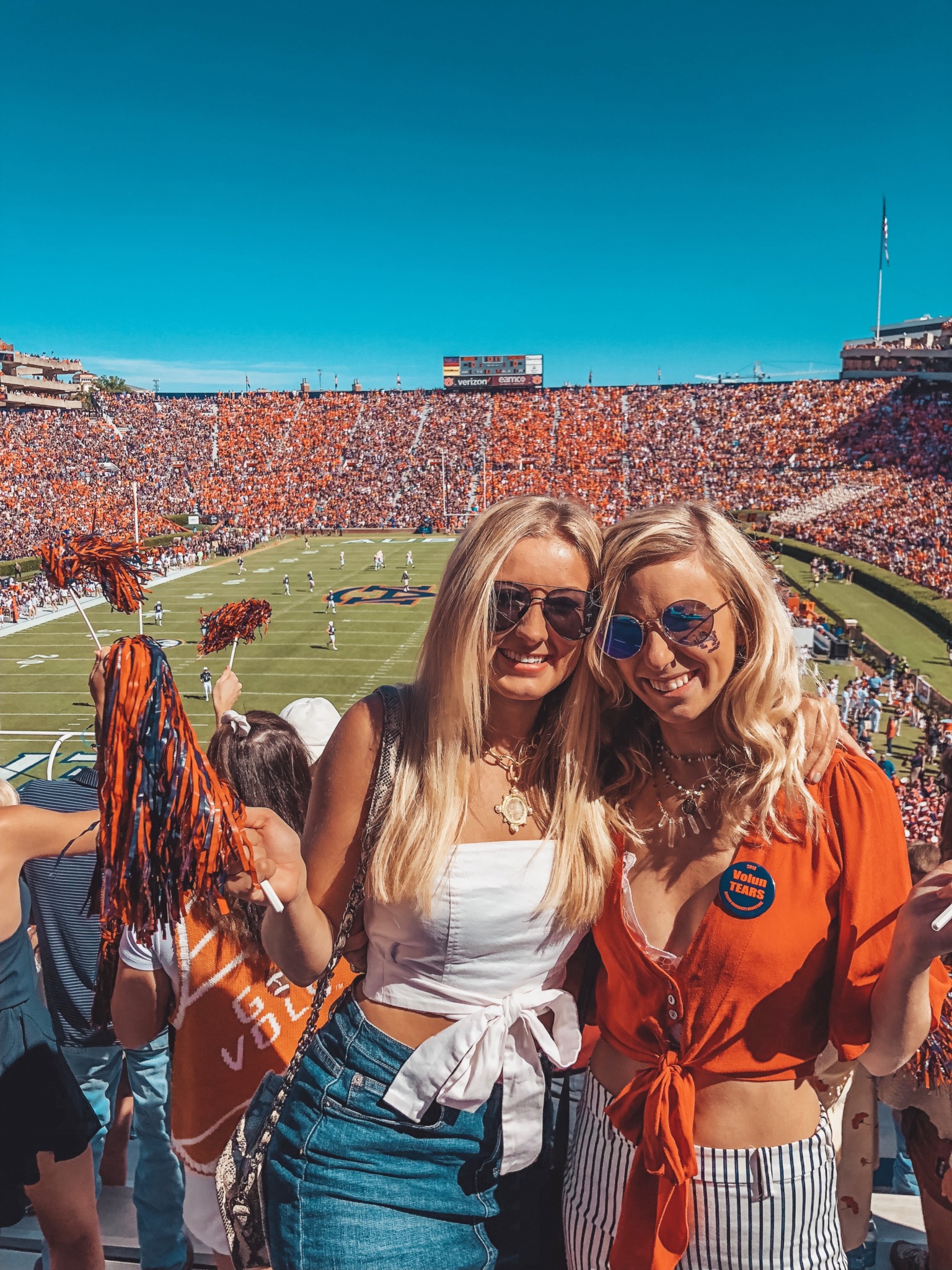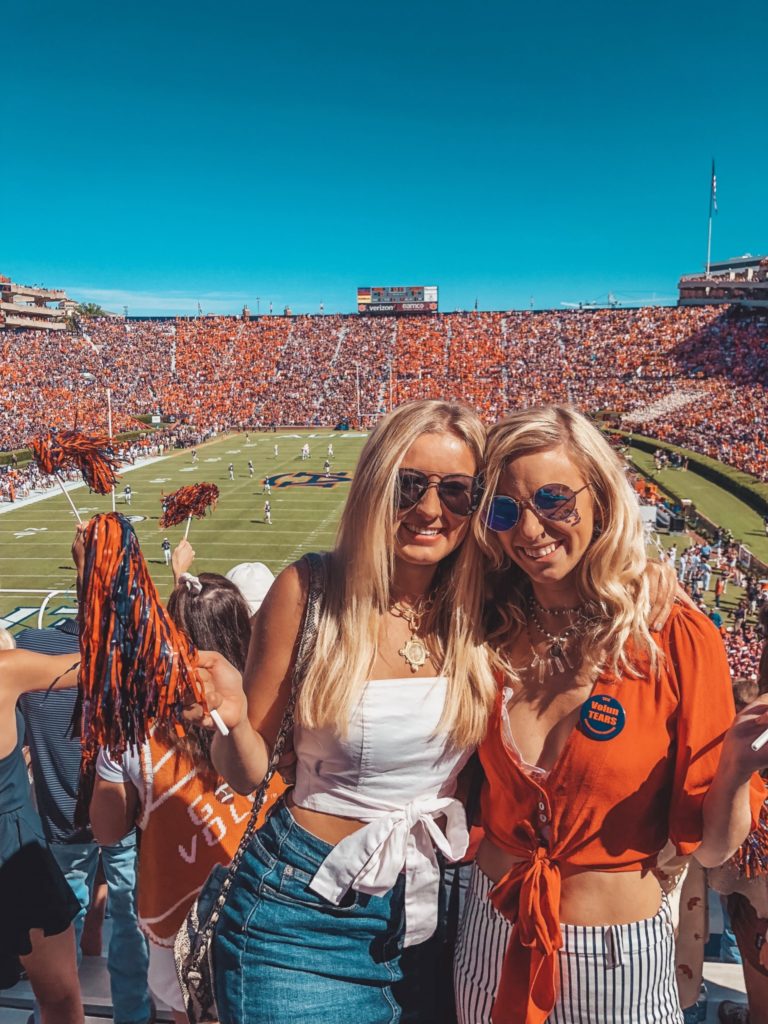 "I think any alumni would agree that attempting to sum up the experience one has while attending Auburn is next to, if not, impossible. It's not one moment, one football game, one crazy Friday night at Skybar; rather, it's being a part of the Auburn family as a whole. And the moment you begin that journey on Auburn's campus, it's something you are a part of forever. Even more so, it's realizing how special that family and place is once you graduate. It's returning back years later and watching the eagle fly across the stadium like you never left. It's being in the middle of New York City and getting a War Eagle from someone simply because you're wearing an Auburn hat. I can't even compare it to another school because Auburn is not like any other school. Best of all, it's being in a place where there's a mutual feeling of joy and camaraderie for those around us because we all love the same thing, and that's Auburn. It's what brings us together even after we leave the loveliest village on the plains!"
-Sarah Hamilton, Interior Design, Class of 2018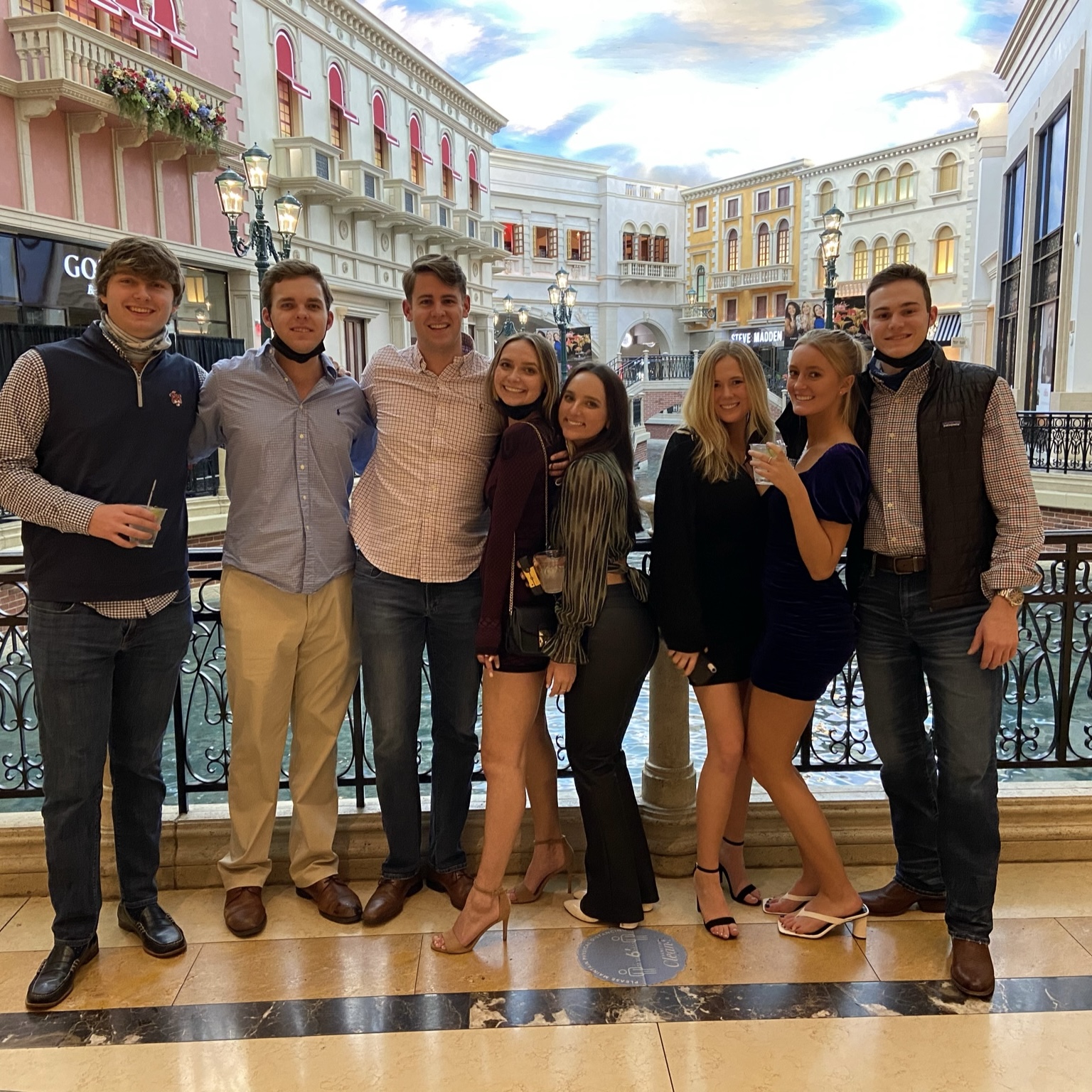 After being asked what surprised him the most about Auburn University, junior Myles Parkhurst responded accordingly.
"The number of blondes."
– Myles Parkhurst, Software Engineering, Class of 2022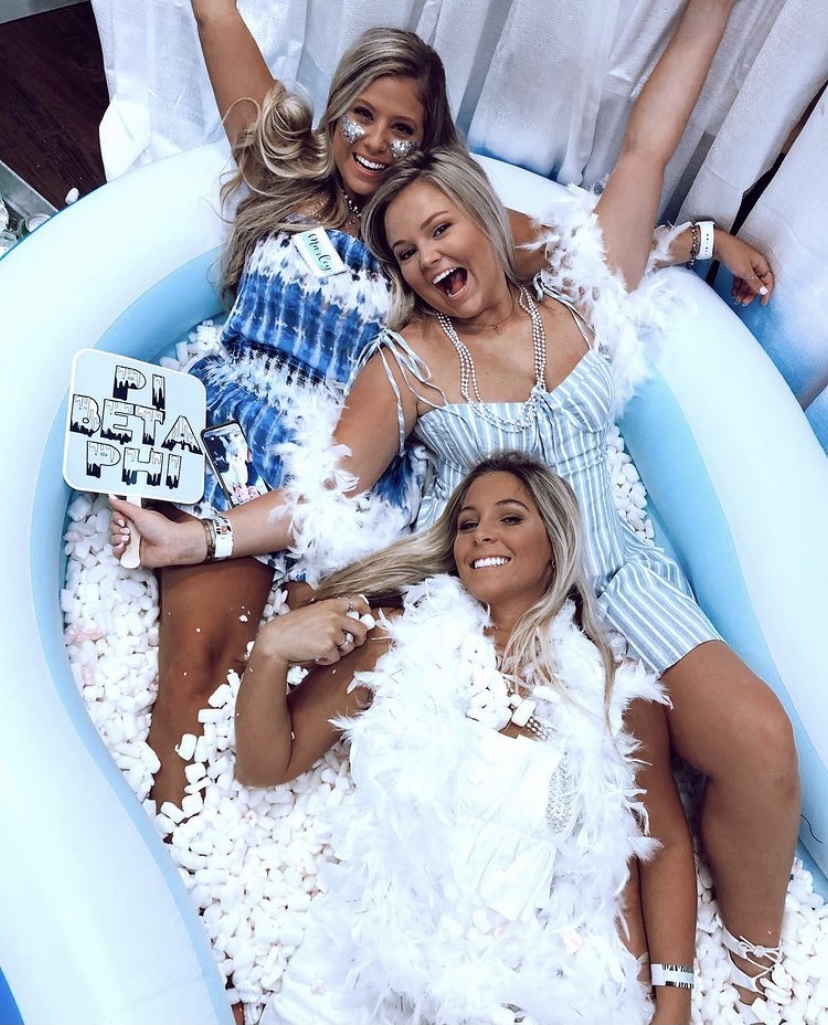 "Since I am from Alabama, I already knew a ton of people coming to Auburn. Greek life has been such a rewarding experience for me because I challenged myself by going out of my comfort zone and making friends from all over the country! I would have never met some of the most important people in my life if it weren't for getting involved in Greek life. It is a great opportunity to meet people you will be friends with for the rest of your life and it is definitely a priceless experience."
– Katelyn Bussey, Communications, Class of 2022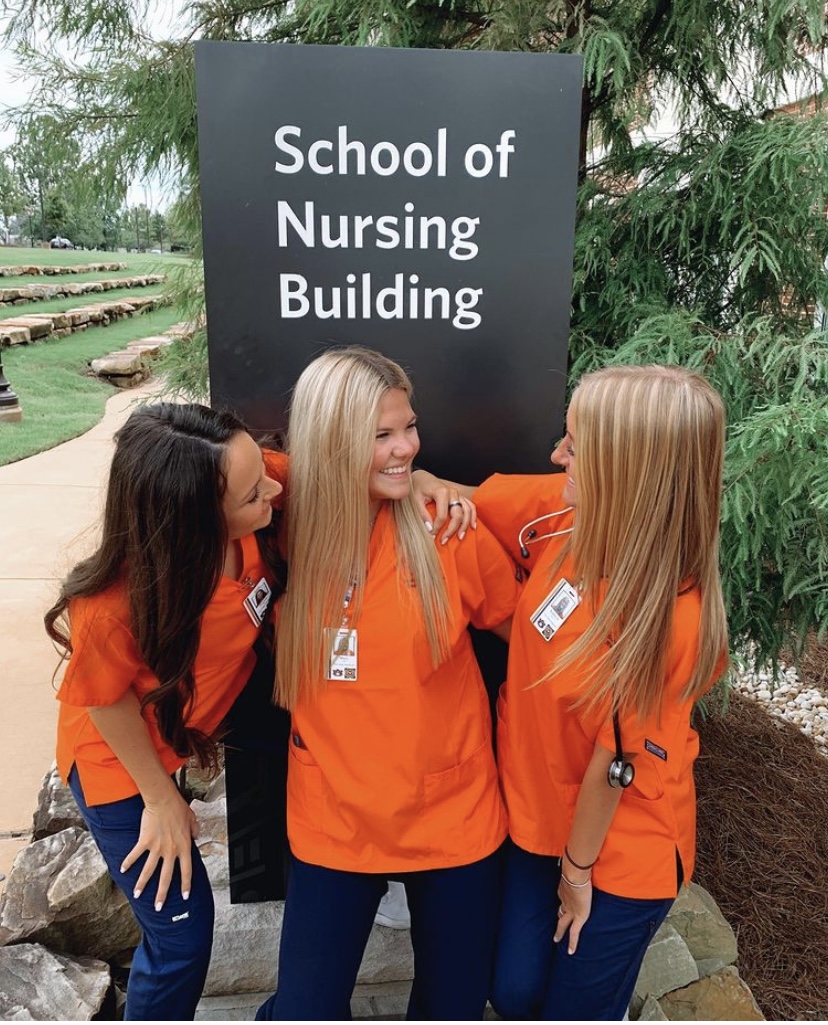 "Auburn surprised me in many ways: the culture shock, the challenging academics and the unique relationships I made with my teachers and peers. This all made me grow more in the past two and a half years than the rest of my life."
– Kate Shroyer, Nursing, Class of 2022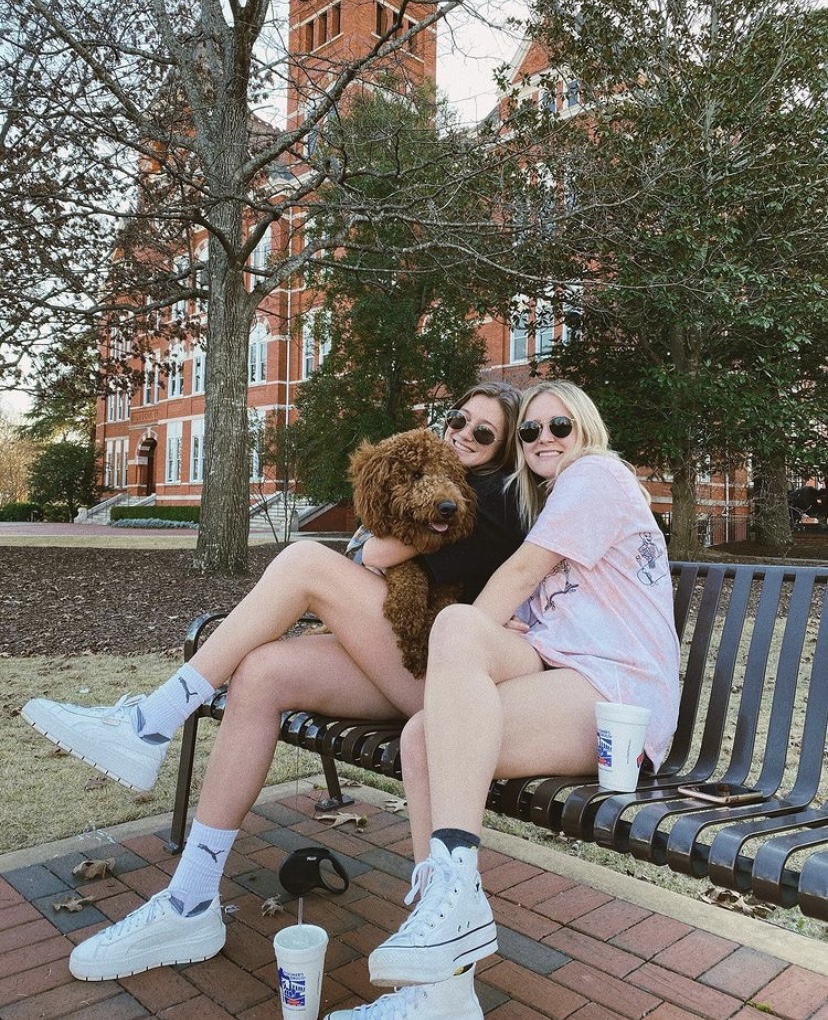 "Auburn has become a home away from home for me. It felt hard to move across the country into such a new environment, but this town and school always made me feel at home. I always thought the Auburn family was a slogan used to recruit students, but it's true. You can feel this family on and off campus, and I knew this was where I wanted to spend my four years when I experienced this."
– Taylor Gosselin, Special Education, Class of 2022
Top 3 Majors
1. Engineering
Auburn University's Engineering School is renowned in the engineering community. It holds the reputation of a challenging, innovative and opportunistic major that not only rewards the students, but Auburn's community as well.
According to Auburn University's website, Auburn University nationally ranks in the top 50 schools for research expenditures. Employers tell Auburn's engineering department that their emphasis on fundamentals, hands-on engineering and a strong work ethic is what sets an Auburn graduate apart from others in the field.
2. Supply Chain
Management
An up and coming major at Auburn University is supply chain management. After the Covid-19 pandemic, supply chain management has been brought into the light as one of the most necessary and rewarding majors. The university also allows students to network with over 300 employers. The connections these employers provide with startups and Fortune 500 companies lead to internships and co-op opportunities by the time of graduation.
3. Consumer and Design Sciences
The Department of Consumer and Design Sciences at Auburn University is nationally recognized as one of the school's top departments. According to Auburn's website, in 2018 the interior design program ranked ninth in the U.S.A. and second in the south by Design Intelligence; a top program across all 12 undergraduate focus areas. These rankings were based on surveys of employers of graduates from CIDA-accredited programs. The apparel-merchandising program is just as accomplished as it is ranked third nationally and first in the south.
Top 3 Most Popular Student Organizations
1. Dance Marathon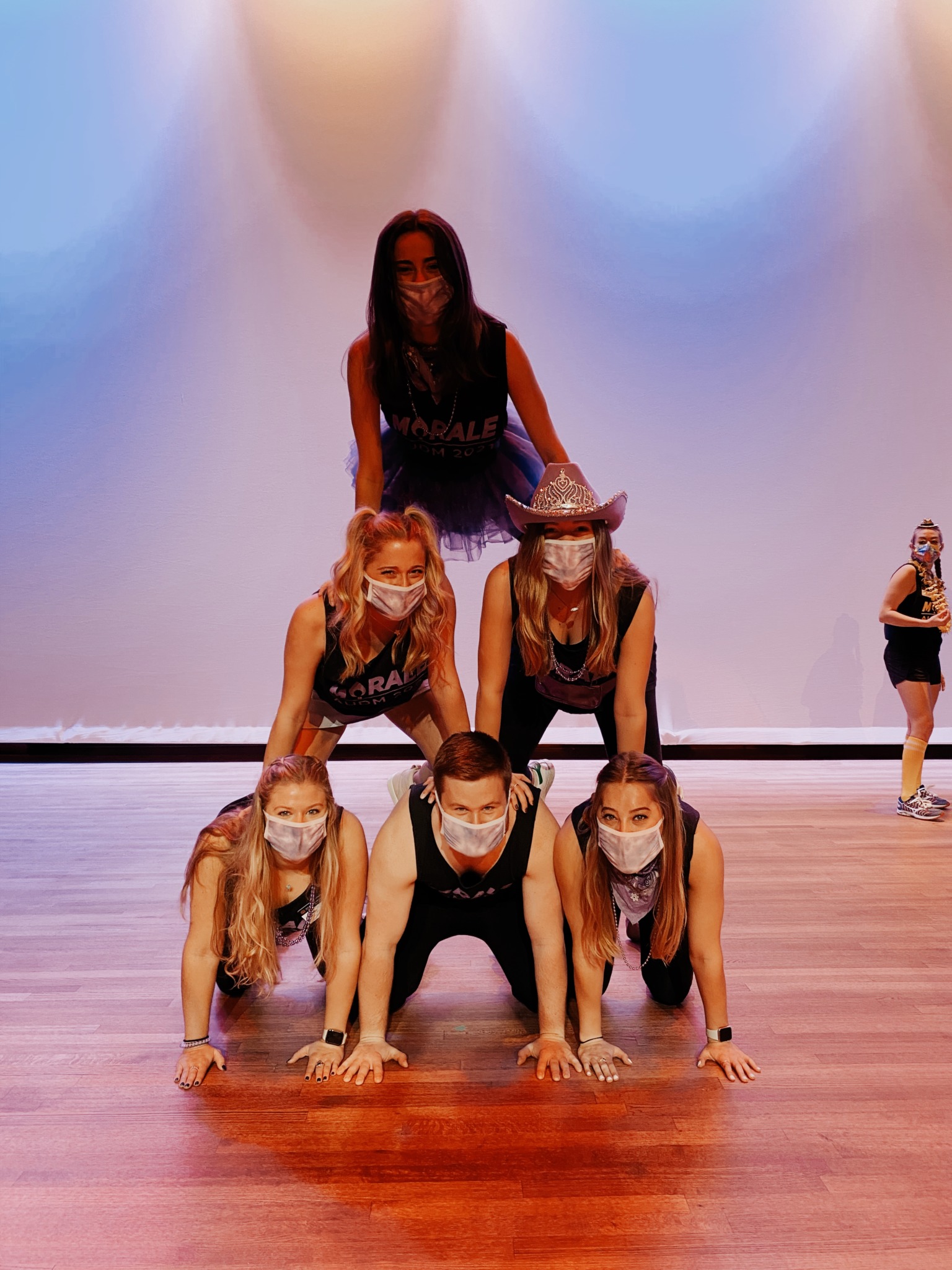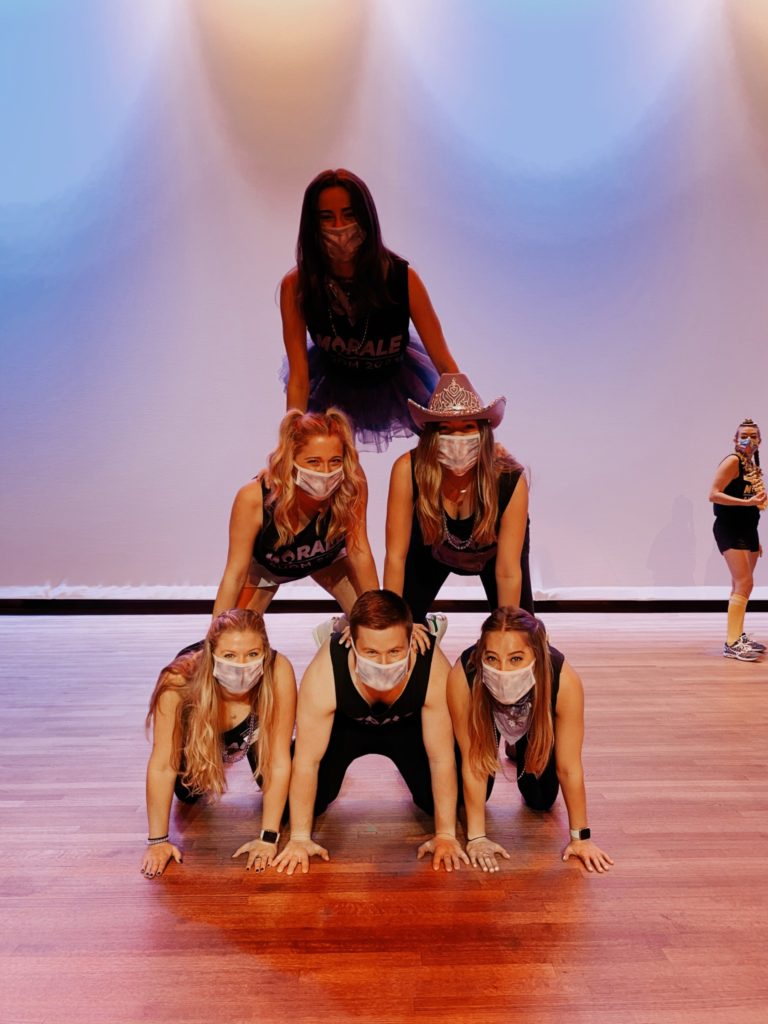 Dance Marathon: one of the most well-known student organizations on Auburn's campus. With a touching cause, Dance Marathon fundraises for the Local Children's Miracle Network. Their annual fundraiser is essentially a dance marathon. In the weeks leading up to the event, volunteers spend their time campaigning and raising money.
"Dance Marathon is an on-campus organization that raises money for our local Children's Miracle Network Hospital in Columbus. I love being a part of something bigger than myself and knowing I'm making even the smallest difference. AUDM proves a great place to meet people who are full of joy and love helping in any way they can," Auburn junior Kate Maslowski said.
This year, they raised over $370,000!
2. SGA
One of the most influential student organizations falls to Auburn's Student Government Association, or SGA for short. Serving on Auburn's SGA qualifies as a big deal for any Auburn student since you need to campaign to your entire student body.
"With a vision to elevate the Auburn experience through student life, campus safety and technological innovation, SGA represents the student voice to university faculty, staff and administration as well as government entities like the Auburn City Council and Alabama State Legislature. I got involved with the Student Government Association because I thought that my values aligned well with their mission statement: serving and promoting the individual student, unifying all that is Auburn. Now as the Vice President of SGA, it is my honor every day to make sure that this mission is fulfilled through each of our branches," SGA Vice President Cole Callanan said.
Each campaign season is packed full of candidate t-shirts, campaign videos and in-person campaign conversations on the concourse.
3. The BIG Event
This organization will host their event this month!
"The BIG Event is the largest student volunteer organization on Auburn's Campus. It is a one-day event where we send around 1,000 student volunteers out into the Auburn/Opelika community to assist residents with yard work and home improvement tasks. It is our way of saying "thank you" to the community for making Auburn such a great place to live! We often think of Auburn as just being the campus and downtown area, but when students volunteer with The Big Event, they realize that there is so much more to this town. The residents that we help feel so appreciative and look forward to The Big Event every year. It is the most rewarding experience during my time at Auburn," Big Event's Vice President of Publicity Eli Ledford said.
Its name, The BIG Event, basically sums it up.
Getting In
In 2020, Auburn's acceptance rate landed at 85%. Although that percentage gives good odds, when applying to Auburn University, GPA, extracurriculars and intentional essays prove very important. According to Auburn University's official website, the middle 50% profile for students who enrolled in the fall of 2019 had an ACT score ranging from 21-35, an SAT score between 1160-1300 and an average GPA of 3.90.
You want to put your best foot forward when applying to any college. However, it appears evident from these statistics that Auburn University students boast high performers in the classroom, and expect excellence from potential Auburn Tigers.
Statistics
Location: Auburn, Alabama
Tuition and Fees: 2020-2021
Fall, Spring or Summer
Alabama Resident: $5,898
Non-Alabama Resident: $15,978
Other Costs: 2020-2021
Fall, Spring or Summer
Room and Board: $6,889 (On-Campus or Off-Campus Housing)
Miscellaneous Expenses: $3,552 (Books & Supplies, Transportation and Personal)
Total Cost on Campus:
Alabama Resident: 32,678
Non-Alabama Resident: 52,838
Undergrads Enrolled: 24,505 in 2020
Grads Enrolled: 6,232 in 2020
Total Enrolled: 30,737 in 2020
Acceptance Percentage: 85% in 2020
Percent Admitted who Enroll: 32.19% in 2020
Enrollment:
Percentage of Male Students: 51.2586% in 2020
Percentage of Female Students: 49.79 in 2020
Auburn Students Percentage Receiving Financial Aid:
For academic year 2018-2019, a total of 12,574 students (52% of undergraduate students) received one or more financial aid including grants, scholarship and/or student loans. The average financial aid amount is $9,062. For freshmen (full-time, first-time degree seeking undergraduate students), 3,600 students (75% of enrolled students) received financial aid.
Percentage Receiving Federal Grants: 53% of freshmen received Federal Grants and Scholarships.
Percentage Receiving Federal Loans: 47% of freshmen received Federal Loans.