The College of William & Mary—Williamsburg, VA
https://youtu.be/O4OvSleGwo8
The Vibe
Stressed-chill
What it Feels Like to Go Here
Ah, William & Mary, the alma mater of the nation. Studying at this 326–year–old school means walking the same halls as hundreds of several historically significant people (or they would be the same halls if the Wren hadn't burned down so many times). Situated right in the heart of Williamsburg, the history felt by William & Mary students doesn't end on campus. Just across the Wren, you can find Colonial Williamsburg: a living history museum. Students get in for free to visit cows, gorgeous historical churches and their friends who work as colonial reenactors.
At a school as close-knit as William & Mary, it can be difficult to find a space to clear your head. But, filled with hidden gems like the mural outside Tucker and the statue at Crim Dell Meadow, you'll surely to find a space to just be. With rigorous coursework and tough professors, you can easily get lost in your studies. Finding your community and your people on campus, whether that's in your major classes or your student orgs, will make your time at William & Mary.
Awesome Alumni
Glenn Close, a campus favorite and this year's commencement speaker. Our generation knows her best as Cruella de Vil.
James Comey, the former FBI director and current William & Mary D.C. lecturer, also went to W&M. There's even a running joke on campus that every tall, dark-haired man in Williamsburg is James Comey.
We're not just serious nerds here, oh no. Jon Stewart, a former host and a writer of The Daily Show, attended William & Mary, graduating in 1984.
Talking about William & Mary alumni wouldn't be complete without the four presidents that have studied here: George Washington, Thomas Jefferson, James Monroe and John Tyler.
Where We Hang
William & Mary students can generally be found in three places: The Daily Grind, the first floor of Swem or the Sunken Garden. The Daily Grind, a little café in a converted residence hall, has some pretty spectacular gelato. The first floor of Swem Library holds Aromas (aka Swemromas): a coffee shop that fuels students' studying and also has free punch cards (yay, free coffee). The Sunken Garden, where to begin? Originally part of a New Deal-era program, the Sunken Garden functions basically as a really big field where students play frisbee, study or just hang out. On sunny, bright days, some professors will even hold class outside.
Q&A
How much do students party?
"Let's just say there's a party culture that shouldn't scare your parents," rising sophomore Rachel Faga said.
What will you get in trouble for at your school?
"Illegal stuff on campus (drugs, alcohol etc.), cheating, but most importantly, parking," rising senior Casey Charbonneau said.
How much sex do students have? How is safe sex encouraged on campus?
"In my experience, students have a lot of sex. VOX, the Planned Parenthood advocacy club on campus, really pushes for safe sex. The environment is also very liberal and progressive, so I have found that most students are educated and practice safe sex without needing encouragement," rising sophomore Katie Kelly said.
What would you tell incoming freshmen about your school?
"Find your people. It's the community that really makes W&M stand out, but you have to find your place within the community. Join a club, talk to people in your classes, find people that share the same interests as you. Find your community and find the people that make W&M feel like home," rising senior Marisa Lemma said.
What's the diversity like on campus?
"The diversity is alright. I think the administration has taken a lot of strides to address diversity, but there is still a long way to go, especially in terms of equality of faculty and staff. I think the administration has given itself a pat on the back for the diversity they have achieved without acknowledging that they still need to keep working on making diversity a priority and make this campus a place welcoming to not just students but faculty and staff as well," rising senior Megan Sidlo said.
Five student reviews
"Wouldn't trade it," Kayla Celeste Shirley '19 said.
"William & Mary is a well-tossed salad of studious greens, friendly tomatoes and some walnuts. IDK what the dressing is in this metaphor," Wesley Hatin '17 said.
"Fairly laidback and a community that can laugh at itself in many ways, like in Swampy Memes or Overheard," rising junior Kylee Hartman-Caballero said.
"It's an extremely difficult school with challenging coursework, but what's the fun in everything being easy?" rising junior Emily Wydra said.
"W&M has gone above and beyond my expectations as a high school senior. Academically, I have been challenged in an entirely new fashion and I've been forced to grow intellectually in order to reach my goals. Socially, I'm pushed to an entirely new standard of friendly, kind and inclusive. Knowing these people has taught me to be a better person. Overall, I know that when I finish at W&M I'll be a much better person, intellectually and otherwise, than when I walked in. W&M is definitely not always easy, but it'll devinitely be worth it," rising sophomore Alli Seifert said.
Top 3 Majors
Government
Biology
Psychology
3 Most Popular student organizations
1. A cappella groups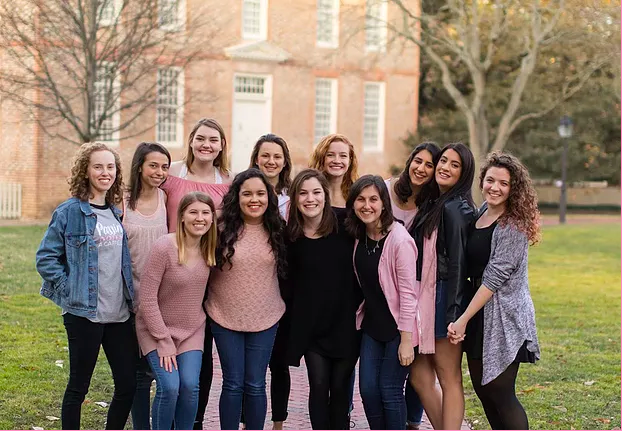 2. Ultimate frisbee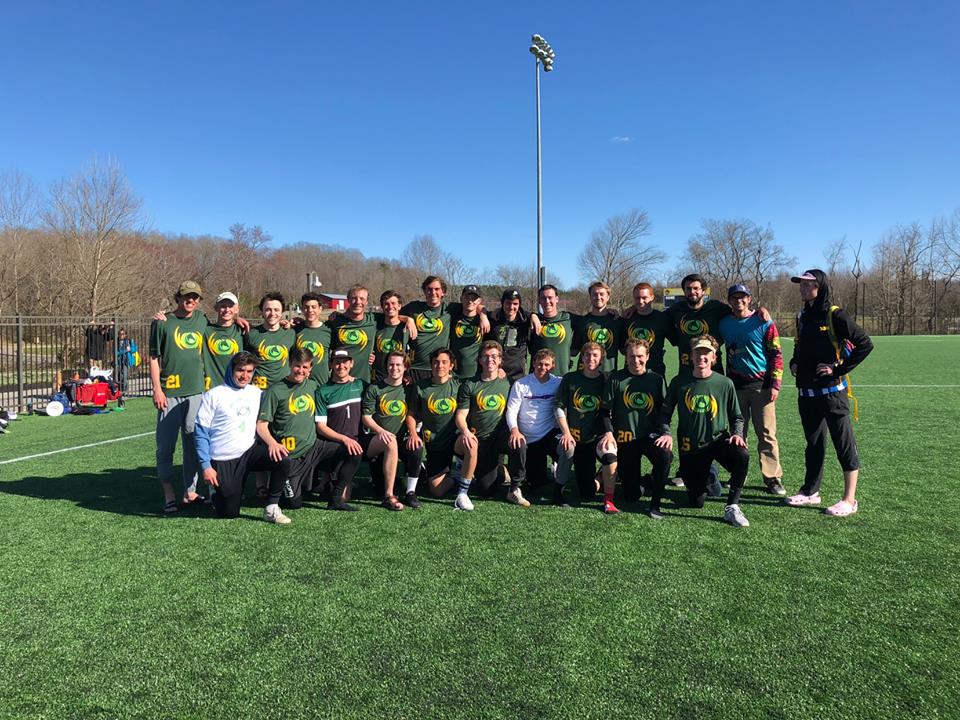 3. Greek life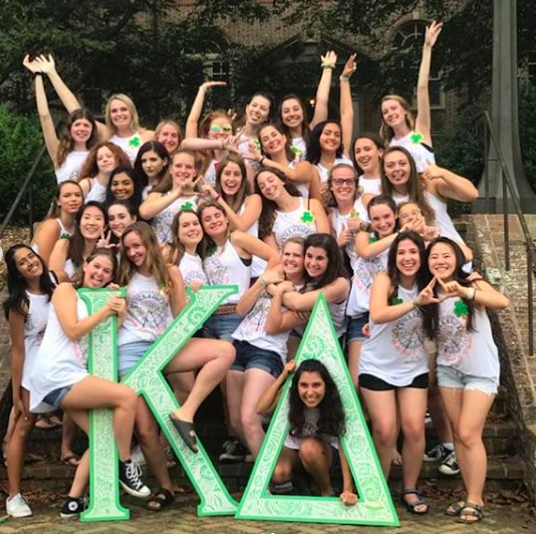 Getting In
With an acceptance rate of 37 percent, getting in to William & Mary means being on top of your game in high school or, if you're transferring (in which case the acceptance rate sits at about 47 percent), whatever college you're coming from. This doesn't necessarily mean you have to be at the top of your class—only 50 of the 1546 freshmen (2022) graduated high school as valedictorians. The class of 2022 had a middle 50 percent range of SAT score of 1310-1490, meaning 25 percent of incoming students had SAT scores lower than 1310 (if you're worried, I placed in the bottom 25 percent of students). The class had an ACT composite middle 50 percent range of 30-33. William & Mary does not admit solely on grades. If you're looking at schools now, I'm sure you're tired of hearing the word "holistic," but that's how William & Mary views their incoming classes and prospective students. The application does not have a lot of essays, but if you use your essays to showcase parts of yourself that your transcript and recommendations don't, that's a way to make the most out of your application. Further, your teacher recommendations should be glowing. Pro tip- have three recommendations: college counselor (if you have one), an English or language teacher and then a science or math teacher. This will show well-roundedness in your application.
I know I just mentioned well-roundedness, and that might seem scary for those of you focusing heavily on a sport or music or art. By well-roundedness in this sense, I simply mean in terms of academics. Extracurriculars present a totally different ball game. Here, it's up to you to explore your interests and your passions. If you're artsy at all, consider filling out a supplemental Creative and Performing Arts submission. This cannot hurt your application—even if you're not great at it, they will love your effort and your passion. Also, if you have a chance, do a summer interview before your senior year. Not only will this give you more time on campus before applying, but it also allows you a low-stress conversation with one of the current seniors at W&M. Not all students do a summer interview, so having this in your application portfolio will only help your chances.
Stats
Location: Williamsburg, VA
Tuition & Fees: $23,628 (in-state)
Total Cost on Campus: $36,554
Undergrads Enrolled: 6,300
Grads enrolled: 1,082
Total enrolled: 7,382
Acceptance percentage: 37% (2018)
Percent Admitted who Enroll: 28.5%
Enrollment: 1546 (Class of 2022)
Percentage of Male students: 42%
Percentage of Female students: 58%
Percentage receiving financial aid: 54% (2017)
Percentage receiving federal grants: 11% (2017)
Percentage receiving federal loans: 27% (2017)