The University of Richmond—Richmond, Virginia
[toc]
The Vibe
Work hard, Play hard
What it Feels Like to Go Here
Imagine collegiate life: You see beautiful people in blazers walking along brick buildings. With University of Richmond, you thought close! Never forget to include the diversity of students or the intimacy this small, private university holds. Professors really get to know their students as classes average 30 students per teacher. The school spirit explodes during the fall football season and even though the team lacks the wins, the students seem not to care. Though it all sounds like fun and games, U of R boasts a challenging curriculum, which students willingly accept. Some students consider it a party school, but they also take pride in their school work. The students crave activity here, whether club sports, Greek life, student-run organizations or just partying on weekends. If you long for the Spider family, find the bravery to work hard.
Awesome Alumni
University of Richmond boasts some notable alumni including Leland D. Melvin, the astronaut with the cutest I.D. photo of all time. Grant Shaud, the voice actor from 90s classic Antz also graduated from the University of Richmond. Sean Casey, nicknamed "the mayor," played baseball at U of R before heading on to play first baseman for the Cleveland Indians, Pittsburg Pirates, Cincinnati Reds, Detroit Tigers and Boston Red Sox. Douglas Southall Freeman also graduated from U of R, famed for his writing and winning two Pulitzer prizes for his biographies on George Washington and Robert E. Lee. Jeff Nixon, who played defensive back for the National Football League, called U of R his home for four years.
Where We Hang
Because of their studious schedules, students at the University of Richmond love their coffee. A favorite coffee shop is 8:15 with specialty drinks. If they crave something sweet, Passport owns a bakery as well. Tyler's Grill makes a great lunch. When an all-nighters rear their ugly heads, students camp out at any of U of R's libraries. Or, if the weekend calls, parties typically take place at on-campus fraternities and apartments. Of course, the dorms always provide a home for hang outs and movie nights.
Q&A
1. How much are students partying?
"People party as much or as little as they want, there isn't much pressure to go out but there are plenty of opportunities to," said senior Theo Miesse.
2. What will you get in trouble for at your school?
"Cheating, alcohol, drugs, noise violations," said junior Elizabeth Jaekle.
3. How much sex are students having?
"It's a hookup culture but it's safe. There are offices for healthy sexualities for all students," said senior Evan McKay.
4. What would you tell incoming freshman about your school?
"University of Richmond is very welcoming and many students are friendly. Community is a very important aspect of the university," said junior Diana Dominey.
5. What has been your best experience yet at U of R?
"One of the best was the basketball game against VCU that Richmond won in the second overtime," said senior Ryan Connors.
Student Reviews
"What excites me about U of R is there is so much energy around campus because we are going through a transition period. The campus is becoming more active and people are starting to make a change. The campus is heading to be more intellectual and artistic. The school itself is up and coming." –Evan McKay, Comparative Literature, Class of 2017
"[It has surprised me] how students are connected within the community in so many ways and how much professors have an impact on their students." –Diana Dominey, Psychology, Class of 2018
"[My greatest challenge was] adjusting to being here, I was considering transferring and I'm glad I didn't but the choice to stay here was a hard one to make." –Elizabeth Jaekle, Chemistry and Chinese, Class of 2018
"It's a lame cliché but there is definitely a 'work hard, play hard' mentality here." –Theo Miesse, Philosophy, Politics, Economics and Law, Class of 2017
"It is impossible to get all the classes you want. Registration opens at 7:00 a.m. and the classes you want are filled up by 7:01 a.m." –Ryan Connors, Accounting and Finance, Class of 2017
Top 3 Majors
1. Business Administration
2. Leadership
3. PPEL (Philosophy, Politics, Economics and Law)
Top 3 Most Popular Student Organizations
1. Greek Organizations
With a significant amount of students participating in Greek Life, the organizations create a wonderful environment for friendships and connections. "Since I am a founding father at FIJI so I have gotten to watch the younger men build the chapter into their own," said McKay.
2. BARK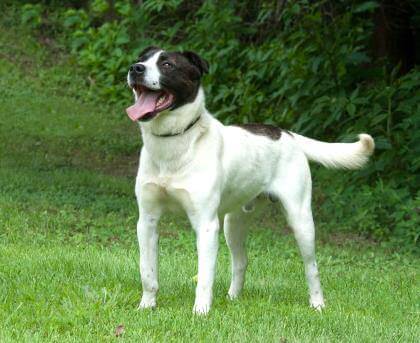 An organization for dog lovers, this group focuses on giving love to dogs living in shelters. "We take shelter dogs for walks and helps clean the kennels," said Dominey. This not only helps spread love to animals but also serves as a stress reliever for students who miss their dogs at home.
3. Student Council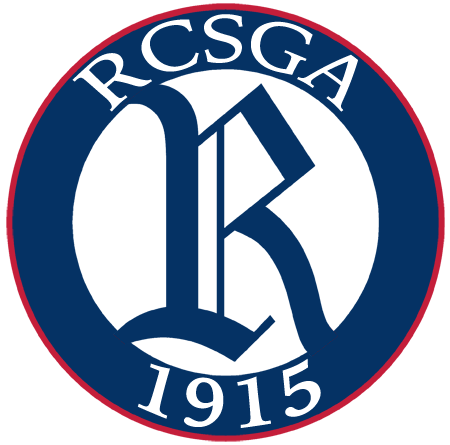 When living in a tight-knit college community, becoming a part of student council makes a difference in your community and gives back to the students. "What is great about student government here is because of the small size of the university we get to work really closely with the administration and… see the fruits of your labor," said McKay.
Getting In
The University of Richmond uses the Common Application with includes writing a personal essay where you really get to show your personality apart from test scores. The essay gives you the opportunity to shine and show your personality. Try not to get caught up in big words or long preambles, try to convey honesty and realism. You also need recommendations from a teacher or counselor. Because U of R's campus oozes activity, include any extracurriculars you were a part of. These stand out from the thousands of applications received each year.
Location: Richmond, Virginia
Tuition & Fees: 48,090 (tuition), 10,270 (room & board), 1,050 (books & supplies)
Total Cost on Campus: 59,410
Undergrads Enrolled: 2,990
Grads Enrolled: 1,191
Total Enrolled: 4,181
Acceptance percentage: 31%
Percent Admitted who Enroll: 26%
Enrollment: 4,181
Percentage of Male Students: 44.8%
Percentage of Female Students: 55.2%
Percentage Receiving Financial Aid: 63%
Percentage Receiving Federal Grants: 15%
Percentage Receiving Federal Loans: 26%