University of Massachusetts Amherst—Amherst, MA
[toc]
The Vibe
Can't stop, won't stop
What it Feels Like to Go Here
UMass Amherst, nicknamed ZooMass (because of the party scene), carries out nonstop fun. This university offers the typical college environment—always a party, people running to get to class on time and enormous school spirit. Despite Massachusetts's cold weather, the Minutemen never slow down their pace. When the students aren't partying, they can be found studying. Even with the diverse student body at UMass Amherst, 76 percent of the students are in-state. When walking around campus, you're bound to see a friendly face no matter your location on campus.
Students can find every kind of human being walking the halls, from party people to super nerdy gamers. Studious students eat their hearts out at UMass Amherst with the tallest library in the U.S. that stands 26 stories high. Not to mention they've got a killer Division I basketball team and multiple a cappella groups that got featured on Oxygen's show, heirSing It On. No matter your interests and goals, UMass has something for everyone.
Awesome Alumni
Not only are the students so great, but so are the alumni. Pretty Woman's Richard Gere graduated from UMass Amherst in 1971. Jack Welch, retired American business executive, Chairman and CEO of General Electric also stands out as notable alumni. Animal Planet executive producer Jeff Corwin and former NASA astronaut Catherine Coleman also call UMass Amherst their alma mater.
Where We Hang
Generally, Massachusetts has a reputation for being pretty strict on bars and clubs. So basically students will definitely get turned away with a fake ID. If you aren't 21, don't even try to sneak inside. "We hang out in our houses, in dorms, in the dining halls, other food places on campus and frats. There are concerts sometimes but not very often and we can't go to the bars until we're 21 cause it's insanely strict here," said sophomore Mia Simon.
Q&A
1. How much are students partying?
"Students go out every night from Thursday–Saturday, but there is always something going on," said sophomore Lindsay Mason.
2. What will you get in trouble for at your school?
"I'd say there's not much to get in trouble about here…you kind of can get away with everything. But I guess academic dishonestly could be something to get in trouble for," said sophomore Simon.
3. How much sex are students having?
"UMass is a lot of casual sex and Tinder," said sophomore Sofie Rosenberg.
4. What would you tell incoming freshman about your school?
"The hardest part is probably the bureaucracy of such a large school, if you need help or attention you have to jump through a lot of hoops to get there," said sophomore Isabel Feinstein.
5. Is there a divide between in-state and out of state students?
"There isn't really much of a divide because most out-of-state students are from a small number of states with similar cultures as Massachusetts," said sophomore Isabel Feinstein.
Student Reviews
"UMass is an incredibly positive, inclusive and intelligent community. I feel so fortunate to be a student here." – Michelle Levine, Commonwealth Honors Student, Class of 2019
"I love this school it's the best place ever, Like, amazing place with more amazing people." – Sofie Rosenberg, Public Health, Class of 2019
"I love UMass because of the endless amount of opportunities. I have the ability to participate in so many different activities and meet so many different people that I never could have imagined." – Sarah Stewart, Undeclared, Class of 2020
"As an out-of-stater, I've felt included by everyone here and UMass has become my home." – Rachel Lampert, Communications, Class of 2020
"I like how at UMass even when you think you have found all your friends, you find more friends." – Hannah Boyd, Neuroscience, Class of 2019
Top 3 Majors
1. Psychology
2. Liberal Arts and Humanities
Top 3 Most Popular Student Organizations
1. SGA (Student Government Association)
For any students interested in making a difference around campus and learning about politics, SGA is the club to join. "The University of Massachusetts Amherst Student Government Association (SGA) is comprised of an executive, legislative and judicial branch. [SGA] represents over 22,000 undergraduate students and allocates over $3.1 million in funds to over 250 student run organizations on campus," said UMass junior and SGA President Anthony Vitale. Not only does SGA give you the chance to learn about holding a position, but also gives you an opportunity to learn all about the UMass campus.
2. The College Republicans Club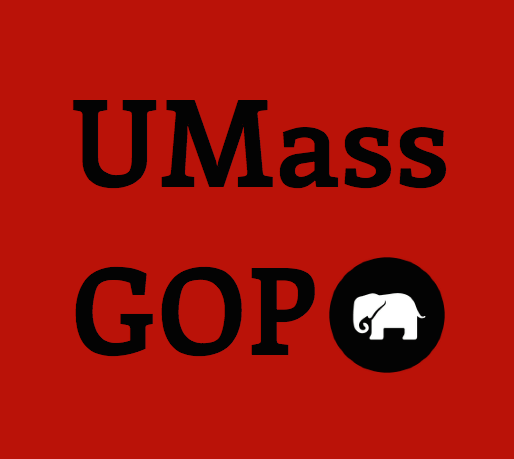 The student-run club promotes conservative ideals on campus and works to educate everyone around campus. "We [host] lectures and panels as well as fostering debates with other political RSOs. We also work with Republican local, state and federal officials during elections to support them in any way possible," said a representative from the club. "As the only Conservative/Republican RSO on campus, we see an opportunity to educate people on our ideology in an area where our point of view is rarely discussed or debated."
3. Greek Life
Greek Life at UMass makes up 5.5 percent of the student body. You can join one of the 40 different fraternities and sororities. "I'm so happy that I joined Greek life this fall. It's allowed me to be a part of such a tight-knit, inclusive community, and has definitely made UMass feel smaller," said freshman Samantha Mack.
Getting In
UMass Amherst puts an emphasis on the essay portion of their application process; they want to get to know the real you. The average GPA is 3.83, the ACT composite average is 25-30, SAT math is 580-670 and SAT reading is 550-640. With this in mind, UMass focuses heavily on application essays, GPA and test scores more than anything else. While extracurricular activities are still an important part, they don't keep an eye on that as much.
Stats
Location: Amherst, MA
Tuition & Fees: In-State: $13,790 Out-of-State: $30,123
Undergrads Enrolled: 22,748
Grads Enrolled: 6,140
Total Enrolled: 28,888
Acceptance Percentage: 58.3%
Percent Admitted who Enroll: 20%
Enrollment: 4,661
Percentage of Male Students: 51%
Percentage of Female Students: 49%
Percentage Receiving Financial Aid: 81%
Percentage Receiving Federal Grants: 28%