Overall Experience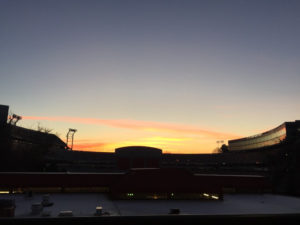 "It's lit."
– Dominic Rudin, Biochemistry major, Freshman
"There was nowhere else I wanted to go to school but UGA. Since becoming a student, I have fallen even more in love with my school. The classes challenge me and broaden my intellectual scope, the extracurricular offer so many different ways to be involved in the community and the city is a perfect setting for a college student."
– Leah Johnson, Health Promotions, Sophomore
"A lot of people like to talk about a lack of diversity at UGA, but UGA is one of the most accepting and diverse campuses in America. It's a very open campus—you're not gonna have a problem with who you are at UGA. Anyone is welcome."
– Matthew Kopf, Psychology, Senior
"Even though I just got here, I know it's already a great school for sure. I really like how many different types of people are here and the social aspect of it all. Everyone is so nice and there's always something to do!"
– Jessica Baker, Biology and Women's Studies, Freshman
"I was accepted as a bio major, but after one semester of chemistry, I figured it wasn't for me. After exploring psych and journalism, I got into political science and international affairs and found my niche. Now I'm taking classes I'm excited to go to because UGA created the perfect environment to explore my options."
– Alex Villatoro, Political Science and International Affairs, Junior
Advice for Future Students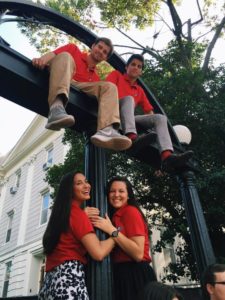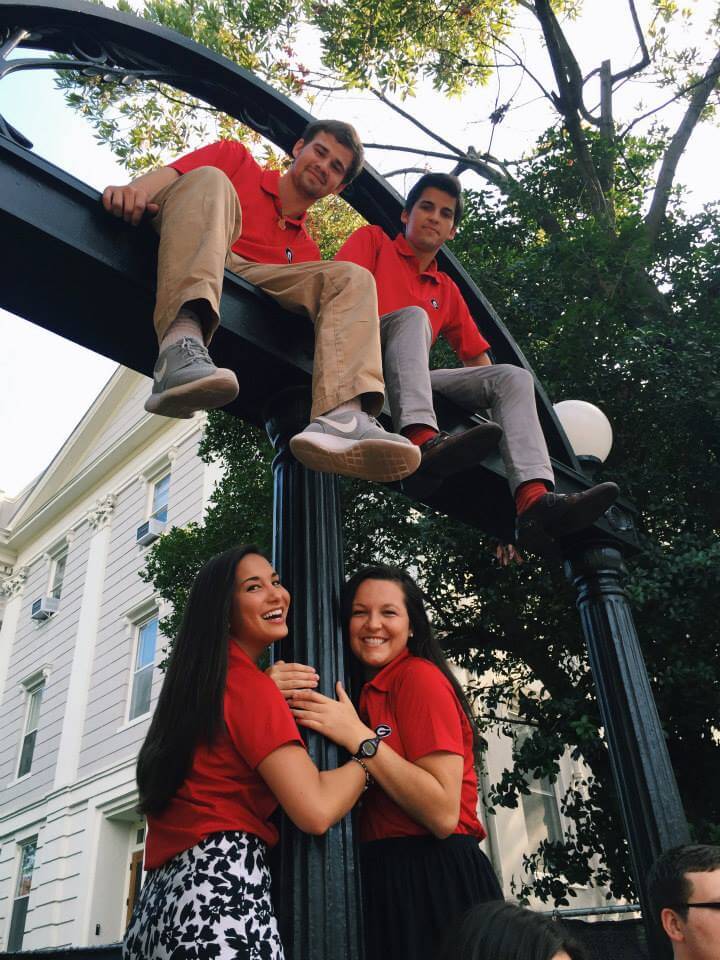 "This may be super cliché, but it is so important to leave your doors open in dorms to meet new people. Some of your best friends in college may come from your hall."
– Thomas Long, Finance, Sophomore
"Do not hesitate to be involved. All of the friends I've made I've earned outside of my daily routine, like through common interests."
– Marquis Chester, Entertainment and Media Studies, Freshman
"With the growing integration of global communities, I think it's important that all students become international citizens. I encourage every student to take a foreign language at some point during their four years."
– Amaan Charaniya, International Affairs and Economics, Sophomore
"I learned what it actually meant to be an introvert and that you can still love being around people and that it wasn't something to be ashamed of! Change majors as many times as you have to find what you love. Also, pet all the guide puppies you can even if you aren't supposed to."
– Kelsy Gibson, Health Promotions, Junior
Student Scale
Academics: A
Professors: A-
Social Life: A-
Extracurricular/Greek Life: A-
The Vibe
Classic city, never-ending party, simultaneously chill and crazy
What it Feels Like to go Here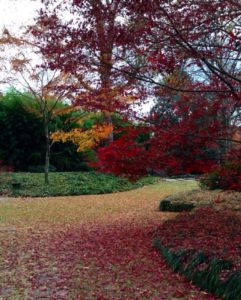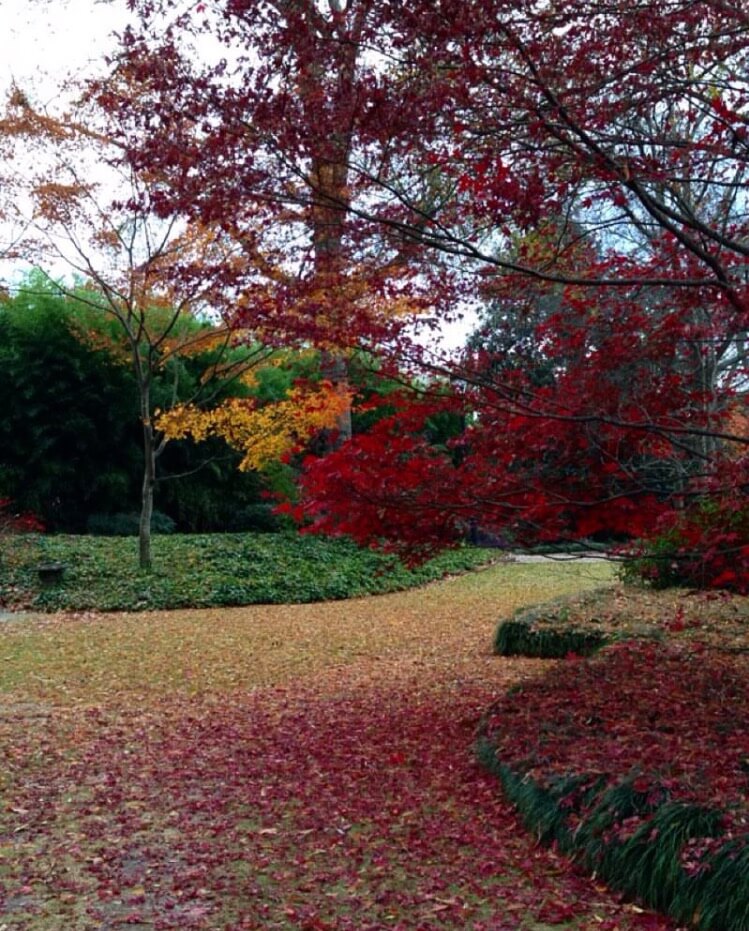 There's nothing like walking this campus, no matter the season. Whether you're watching flowers bloom in the spring, leaf piles form in the fall or the occasional winter snow, your haul to class will always feature a gorgeous view. Even at night, when you're walking back to your dorm or apartment from a wild frat party, you really don't mind that walk because you're with your friends, passing the same buildings from your walk to class at 2 a.m. During the day, you'll see students studying in coffee shops or meeting their parents for lunch in some iconic Athens restaurant. At night, the streets transform into a wild bustle of students having the time of their lives, where strangers become friends. Also, the dogs around campus make you pretty glad you go to a school where the mascot is also a dog. Both dogs and Dawgs are pretty admirable.
Attending UGA feels like getting hit in face with really delicious pies. While the pie is absolutely amazing and gives you an amazing education, you're really pelted with thousands of unexpected opportunities at once, and you really don't know what to do with it. It's hard for a day to go by without a free movie playing, free food or someone trying to recruit you for their club. And it's like each pie has its own category of campus (or flavor). Too much of that chocolate pie can make you sick, just like going out every night. Pecan pie gives you really great professors, but can sure be hard to chew because the class is so hard. No matter the frustration with cleaning whipped cream and crust out of your hair, you can't stop loving that pie in your face.
Never Have I Ever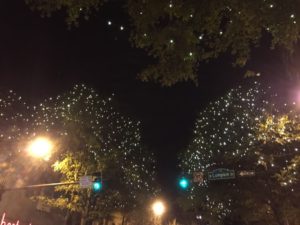 Q: How much are students partying?
A: "Do you wanna go out this Tuesday?" is a pretty common phrase. In fact, a continuous concern for incoming freshman is if they'll fit in not wanting to party. The answer? You'll fit in whether or not you want to go to frat parties or bar hopping.
Q: What will you get in trouble for at your school?
A: Students are pretty good at making sure they don't get caught here. But in a word, cheating. Professors and the school in its entirety are expected to follow the Honor Code to death. Other than this, unless you make a point to show you're underage to cops downtown, smoke weed on the top of the parking deck or fall from the ninth story of a dorm, you're pretty much set.
Q: How much sex are students having?
A: Sex is kind the type of thing here where you know it happens, but it's one of the lesser pronounced actions on campus. If you want to get some, you totally can. But if you would rather eat pizza and watch Netflix every night, that's fine too.
Top 5 Quirks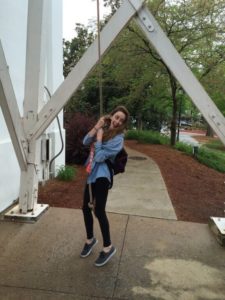 1. Undergraduate? Don't go under the iconic arch that stands at the edge of campus. It not only represents the school's values of moderation, justice and wisdom, but is also legitimately, infamously cursed. If you walk under the arch before you graduate, you won't.
2. Whether you're at a football game or spot an alumni walking the streets, there's a chant you're taught as a freshman to continue shouting the rest of your life.
3. The Chapel on North Campus's bell used to signal class changes at UGA. Now, it rings for any student or faculty achievement. While some ring it for getting an A in a class, others ring it for just making it to Tuesday. Either way, it's a big tradition.
4. Snelling, a dining hall open 24/7 four days a week, starts serving breakfast at midnight. Going to Snelling with a few friends at midnight and grabbing a delectable waffle with a "G" on it is called "Snellebrating". Most students go as freshmen, but it's a real shame if you graduate without doing it.
5. Before each UGA football game, it's a real crowd-pleaser to line up on the sidelines in front of the tunnel the players come out of. It gets everyone super hyped.
Top 3 Majors
1. Psychology
2. Biology (Pre-med)
3. Finance
Bragging Rights
1. First state-chartered university in the United States
2. Over 700 registered student organizations
3. UGA athletic teams have won more than 40 national championships
4. In 2015, UGA provided more than $71 million for scholarships, faculty support, buildings and areas of need
5. UGA is home to Georgia's State Botanical Garden, State Museum of Art and State Museum of Natural History
Getting In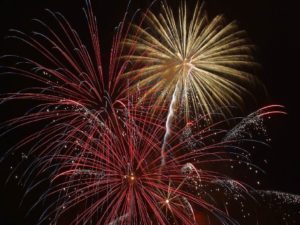 54.8 percent of applicants will see bright, animated fireworks on their phone or computer screen to foreshadow the fireworks that go off at UGA's graduation. Every year, the incoming freshman break a new record. The average freshman entering UGA finishes high school with 3.8-4.06 GPA. Despite brutal standardized tests, their average SAT scores range from 1810-2060, and their average ACT score is 29.