Red and black. Sanford Stadium. Dawgs and tailgates. It's Saturday in Athens. The University of Georgia (UGA) is home to many different students of many different backgrounds and interests, but it's home all the same to them. Think UGA could be home for you, too?
Read on to find out everything you need to know about UGA.
The Vibe
Classic state school
What it feels like to go here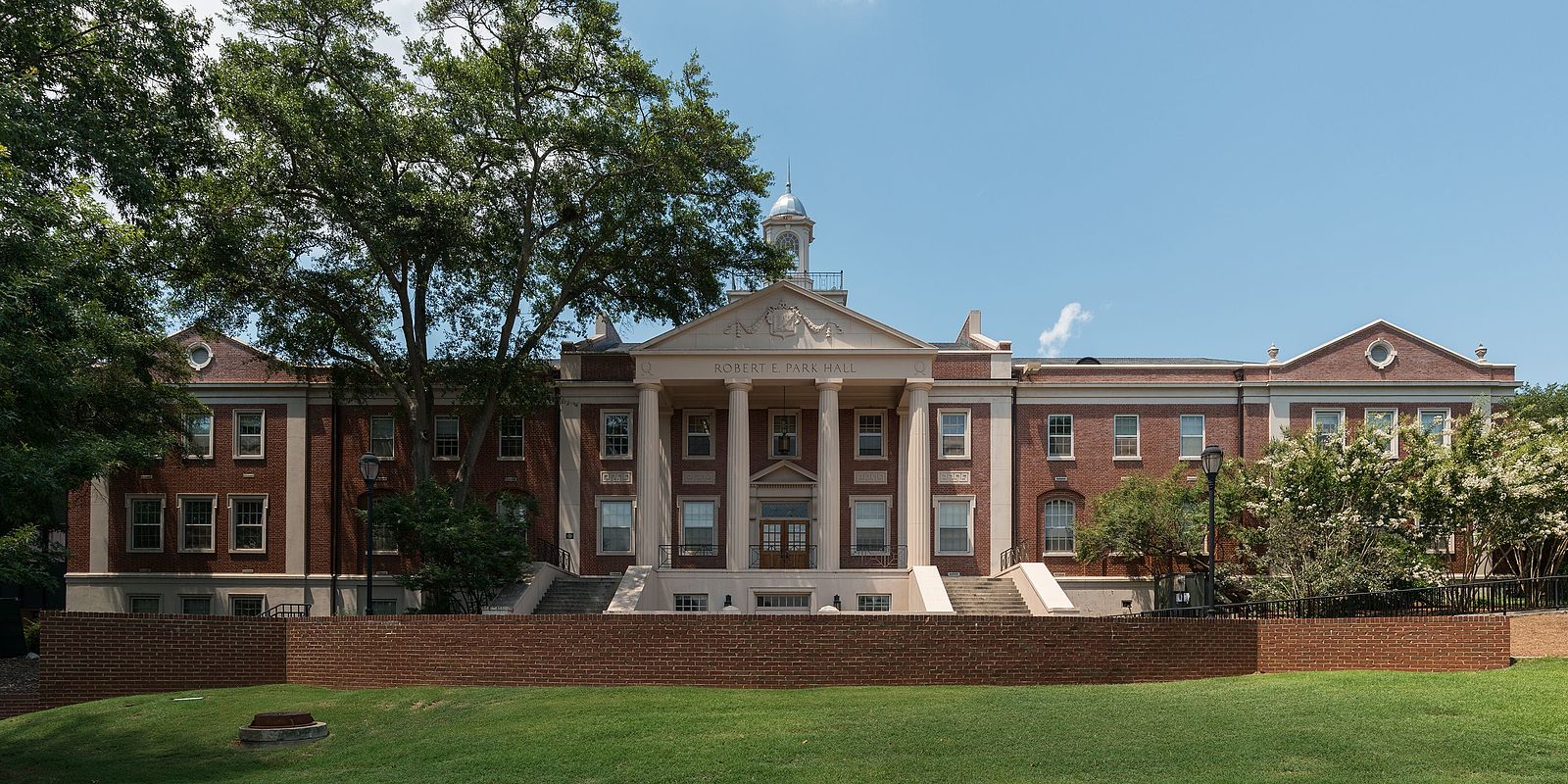 As the birthplace of public higher education in America, the University of Georgia reflects every high schooler's dream beautifully. The 465-building and 762-acre college encompass 17 different schools to graduate from. There are about 800 student organizations including academic honor societies, cultural and religious groups, student government, publications and of course, Greek life.
Although once upon a time, such a factor meant for a very different UGA. The school ranked No. 1 in 2010 for top party schools in the nation in the Princeton Review but has been absent from the list ever since. According to an Atlanta Journal-Constitution report, UGA drinking rates have decreased over the past five years. About 55 percent of incoming students in 2018 identified as abstainers or non-drinkers. But don't let facts fool you. There's an indisputable work-hard-play-hard aura about the school as admission becomes more and more selective while UGA itself withstands popularity over the years.
UGA students bleed red and black for their team and have the most intoxicating, infectious school spirit among all state schools. Football games aren't just reserved for 'popular kids' or for those in Greek life. Everyone shows out for their Dawgs. The remarkable feeling of comradery and comfort will blow you away the second you step onto UGA's campus.
Awesome Alumni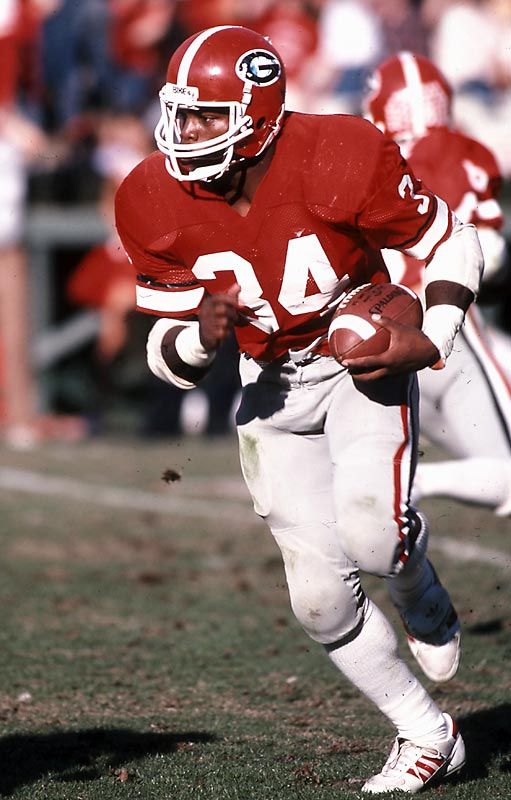 Probably the most recognizable of all Bulldog alums would be television and radio personality Ryan Seacrest. He hosted American Idol, American Top 40, and On Air with Ryan Seacrest. You also can't forget former Georgia Governor Zell Miller, who will definitely be a familiar name to many grateful UGA students because of the prized Zell Miller scholarship. Television journalist Deborah Norville bleeds red and black, having studied journalism at UGA. She now acts as the anchor for CBS show Inside Edition. And of course, we must recall UGA's immensely powerful football team, which has produced famed running back and professional football player Herschel Walker.
Where We Hang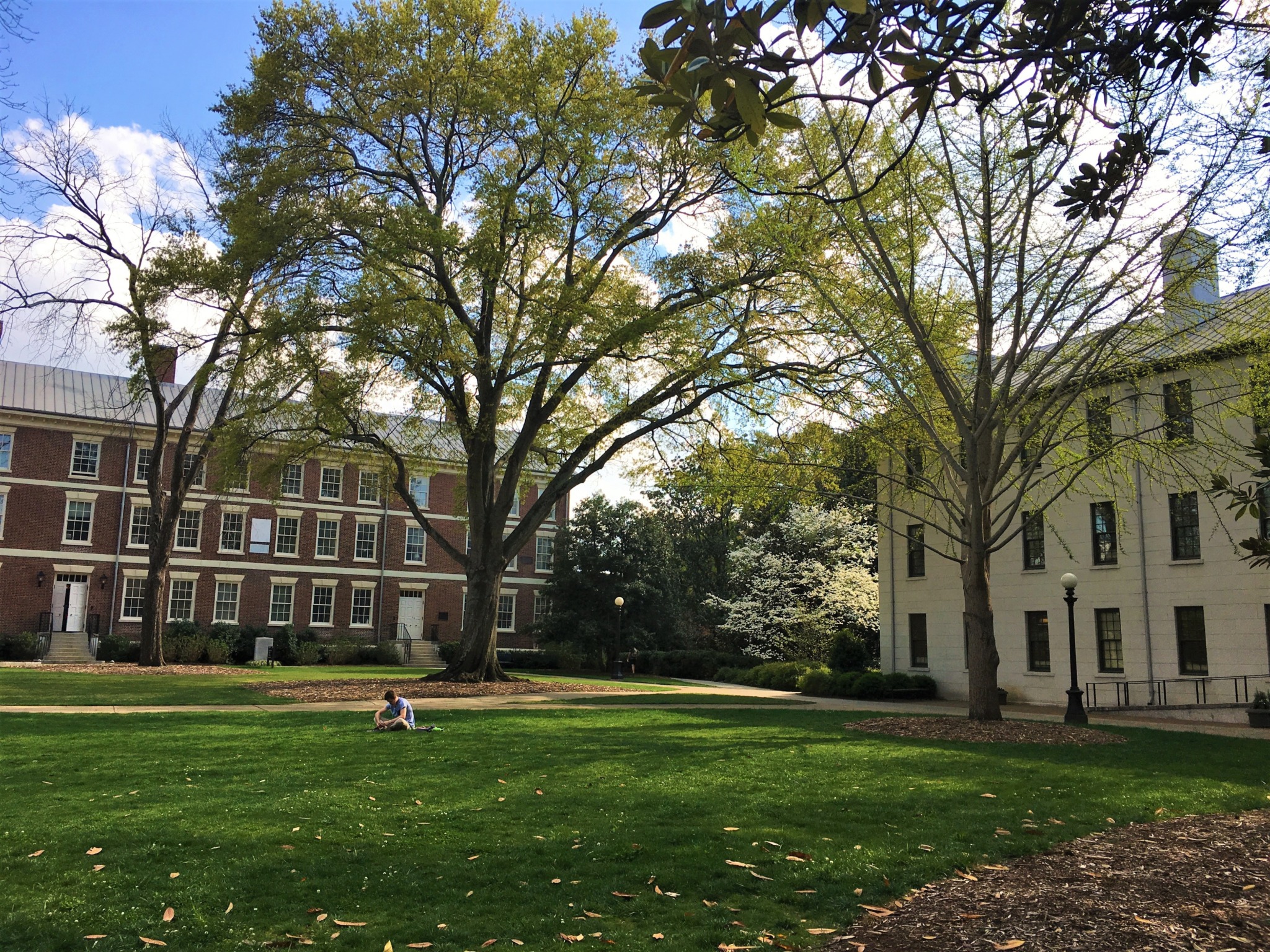 The possibilities are endless on such a vast, inviting campus and even more inviting downtown. UGA's Main Library serves as a perfect study area. Nearby North Lawn exists as an equally perfect spot for tailgating before games, a majorly popular past time for UGA students. For those who prefer outdoor spots, you'll find Founders Garden to be a beautiful patch of quiet greenery out of the way from the path of most. Also heavily frequented spots on campus are the Tate Student Center, Jittery Joe's coffee and the dining halls, usually full of students chatting or eating in between classes.
Then, of course, there's downtown Athens, a hotspot for students outside of classes and on nights out. "My favorite spot is Walker's. Definitely the best coffee in all of Athens!" said senior Sophia Hanchey. "Perfect spot for just chilling with friends or if you've got a lot of studying to do." Downtown draws life from well-known attractions and shops including the concert venue Georgia Theatre, where local and national acts perform. Other favorite eateries include Pauley's, Taqueria Tsunami, Little Italy and Insomnia Cookies.
Q&A
1. How much are students partying?
"Students party when necessary and of course there's the kids that party everyday. But most of the people I knew would have fun after getting work done," said sophomore Saif Murshedi.
2. What will you get in trouble for at your school?
"The rules and regulations around alcohol and drugs are taken very seriously at UGA. Luckily, I have never been punished for anything here at UGA. However, many of my peers have been in trouble for alcohol in dorms or possession of a fake ID," said senior Corinna Hazelrig.
3. How is safe sex encouraged on campus?
"The University Health Center offers free condoms that they can deliver to you. They have a women's clinic within our health center so you don't have to leave campus if you have any health needs," said senior Lucy Fisher.
4. What would you tell incoming freshman about your school?
"There are so many clubs and types of people that if you go outside your comfort zone, you can find the group of people you belong with and find what you want to be involved with," said senior Gabrielle Simcoe.
5. UGA is big on Greek Life. What if that's not your thing?
"Not participating in Greek Life has not been a challenge. With UGA's large population there is an abundance of groups, clubs, and organizations to get involved with and create diverse social circles in what interests you," said junior Deemah Alamoudi.
Student Reviews
"My experience at UGA has been great! I met a lot of new people, it just sucked that my freshman year got cut short (because of COVID-19). It was hard at first adjusting to living away from home for the first time, but you have to understand that everyone is struggling together. My classes weren't too difficult, but it was a big switch from high school since the only grades that matter in college are test grades. Our dining halls were also excellent and offered a variety of food that made it easy to eat there every day," said Murshedi.
"My experience at UGA has overall been very positive. The professors here are phenomenal and inspire me to put my best foot forward when completing a course and going after something I am passionate about. When taking intro courses such as biology, many students view it as a task they need to simply complete and not as something they will use later on. Thanks to Dr. Farmer, he made biology something I apply to my upper level courses and exposed me to areas that I would be interested to research myself," said Hazelrig.
"UGA can feel overwhelming at times because there are so many people who are involved in so many things. It can make you feel like you're not involved enough. It's such a big school but I do love it. It's just easy to get lost in the crowd. My biggest challenge being at UGA is not being far enough from my parents, coming from Alpharetta. They're always asking me to come home every weekend! I know it's tempting, but try to stay on campus especially freshmen year so you can establish friendships," said Alamoudi.
"UGA is lively and welcoming as there is so much school spirit. You feel that you could talk to anyone on campus. There are so many clubs and types of people that if you go outside your comfort zone, you can find the group of people you belong with and find what you want to be involved with. I would also encourage freshmen to get to know their professors and ask for help when you need it. There are so many resources on campus for career help or building a resume that are very useful. I would also make sure to learn how to balance a social life and your studies as starting off your college career with a strong GPA will really help in the long run," said Simcoe.
"My experience at UGA has been wonderful! I have been able to meet such an amazing variety of people from such different walks of life and expand my knowledge all at the same place. I have always felt at home on campus since the first time I visited. I truly cannot imagine doing my undergraduate years anywhere else," said Fisher.
Top 3 Majors
1. Finance
2. Psychology
3. Business
Top 3 Most Popular Student Organizations
1. UGA Miracle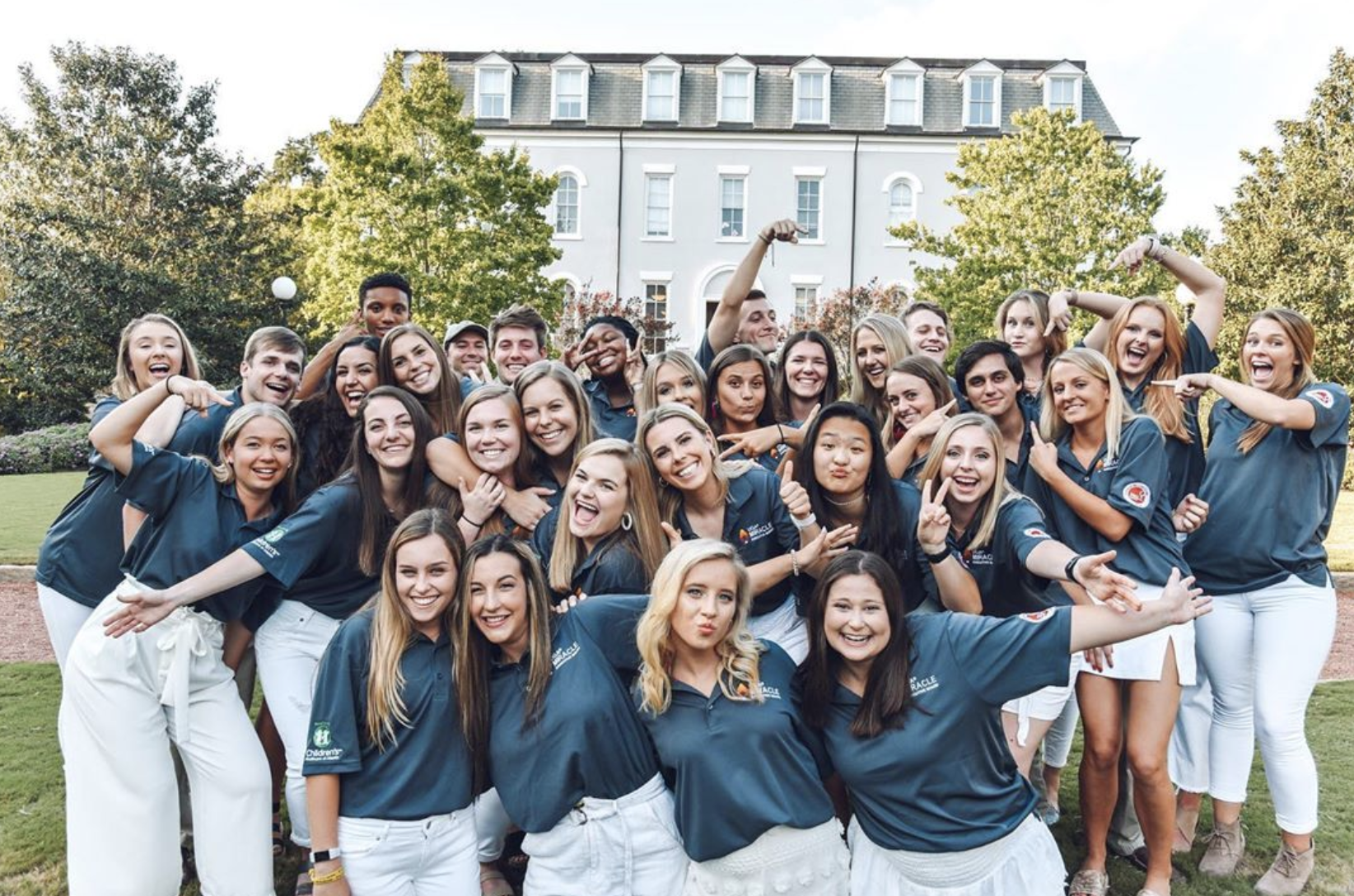 This service-oriented club acts as the school's largest student organization benefiting the Children's Healthcare of Atlanta. Though serving as the official philanthropy for Greek life, Miracle encompasses a variety of students with a mutual goal for providing a loving and empowering community. "UGA Miracle is my favorite organization on campus because of all of the work we do for Children's Healthcare of Atlanta and the Aflac Cancer and Blood Disorders Center," said Fisher.
2. UGA Student Government Association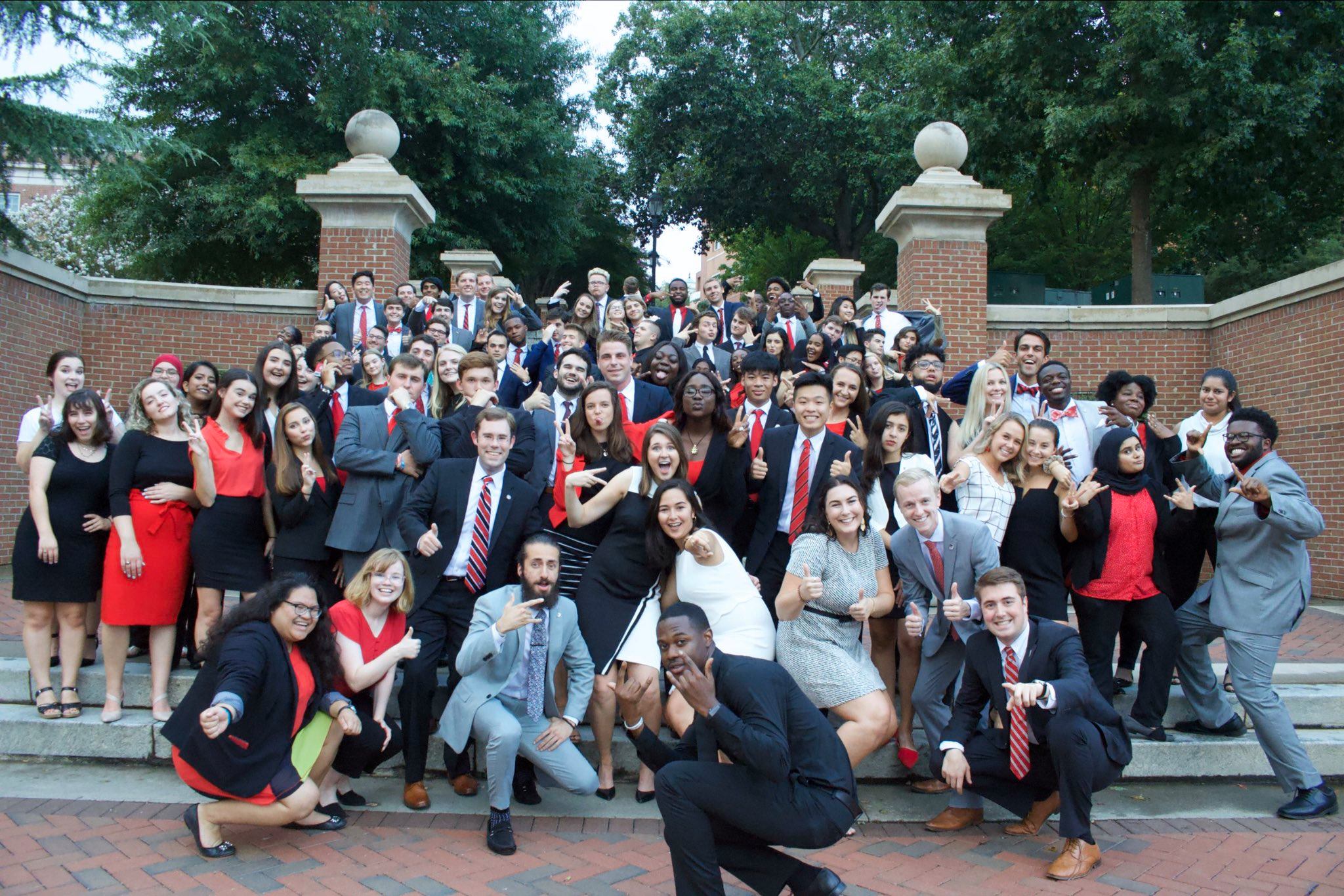 Comprised of student leaders, this organization operates from the Center for Student Activities & Involvement. They plan annual events on campus for students to enjoy, such as the Freshmen Welcome and the Georgia-Auburn Better Relations Day.
3. UGA HEROs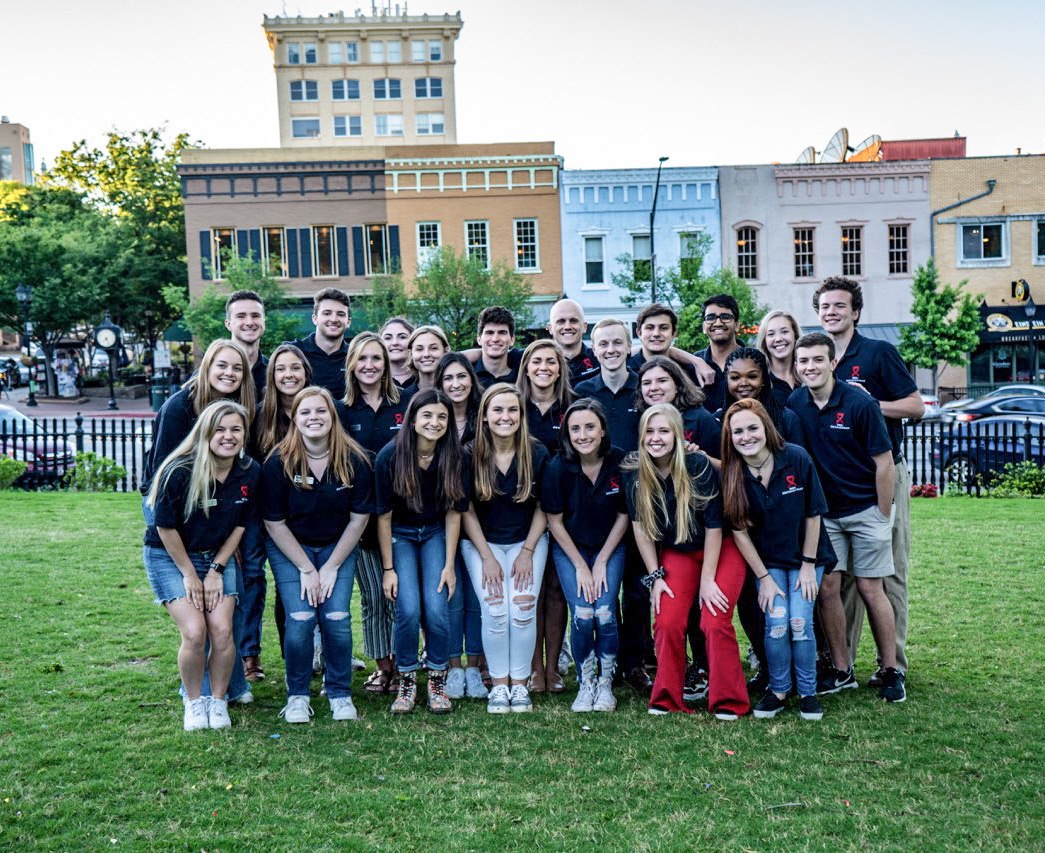 Another philanthropic club, UGA HEROs provides fundraising to improve the quality of life for children in Georgia infected or affected by HIV/AIDS. "UGA has provided me with more opportunities than I could have ever imagined! Before coming to UGA I did not see myself as a leader, but with the constant encouragement from my professors and peers I now hold a position on the executive board for UGA HEROs," said senior Maggie Duncan.
Getting In
While it's true the school becomes a little more selective each year, you should never let a minor detail discourage you. A hopeful high schooler should first decide whether their chances are better applying Early Action or Regular Decision. EA applicants should be ready to have their applications evaluated based on grades through the end of junior year, the rigor of their chosen curriculum compared to what their school offers and SAT or ACT results, according to UGA Undergraduate Admissions website.
Secondary consideration will be awarded on a variety of factors including intellectual/creative endeavors, public service, extracurriculars, community involvement and integrity/personal maturity. To add some numbers into the mix (though numbers are far from everything), UGA's newest Class of 2023 clocks in an average ACT score of 31 (a record for UGA's incoming class) and average SAT score of 1359. Remember, UGA values well-rounded individuals with personality and morality above anything else.
Stats
Location: Athens, GA
Tuition & Fees: 11,380 in state, 30,404 out of state
Total Cost on Campus: $17,808 in state, 36,848 out of state (after financial aid)
Undergrads Enrolled: 29,848
Grads Enrolled: 9,072
Acceptance Rate: 54%
Percent Admitted who Enroll: 41.7%
Freshmen Enrollment: 5,515
Percentage of Male Students: 43%
Percentage of Female Students: 57%
Percentage Receiving Financial Aid: 85%
Percentage Receiving Federal Grants: 62% (freshmen; includes scholarships)