Written by Diana Arena and Jillian Delaney
Make way for the Red Storm! Students who attend St. John's University-Staten Island find themselves getting to know their classmates and teachers intimately during their four years as an undergraduate. Some students even return to complete their graduate years as a Johnny all thanks to their undergraduate experience.
Looking to attend a university that allows for that intimate experience? Look no further than SJU SI and Queens.
THE VIBE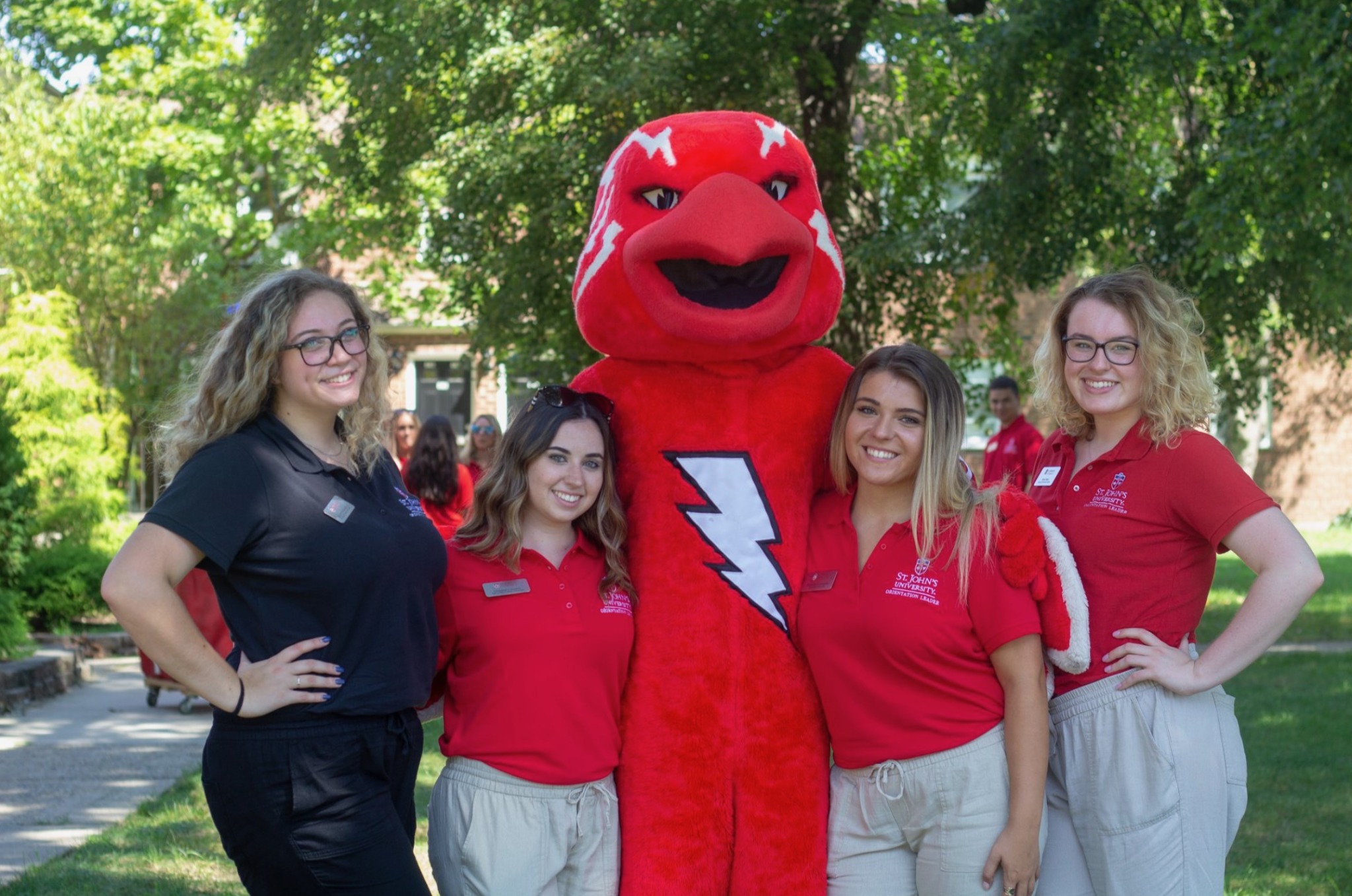 Whether you step onto the St. John's University-Staten Island campus for the first time or the hundredth, the feel-good vibe never disappears. Thanks to the smaller size of the campus, students will see familiar and friendly faces at any time of the day. There's no better feeling than exchanging pleasantries with students and staff alike on the way to or from class. With multiple fun-filled university events a semester, the energetic and competitive Greek Week at the end of the year and Free Ice Cream Mondays, students definitely embrace the good vibes elicited from campus.
WHAT IT FEELS LIKE TO GO HERE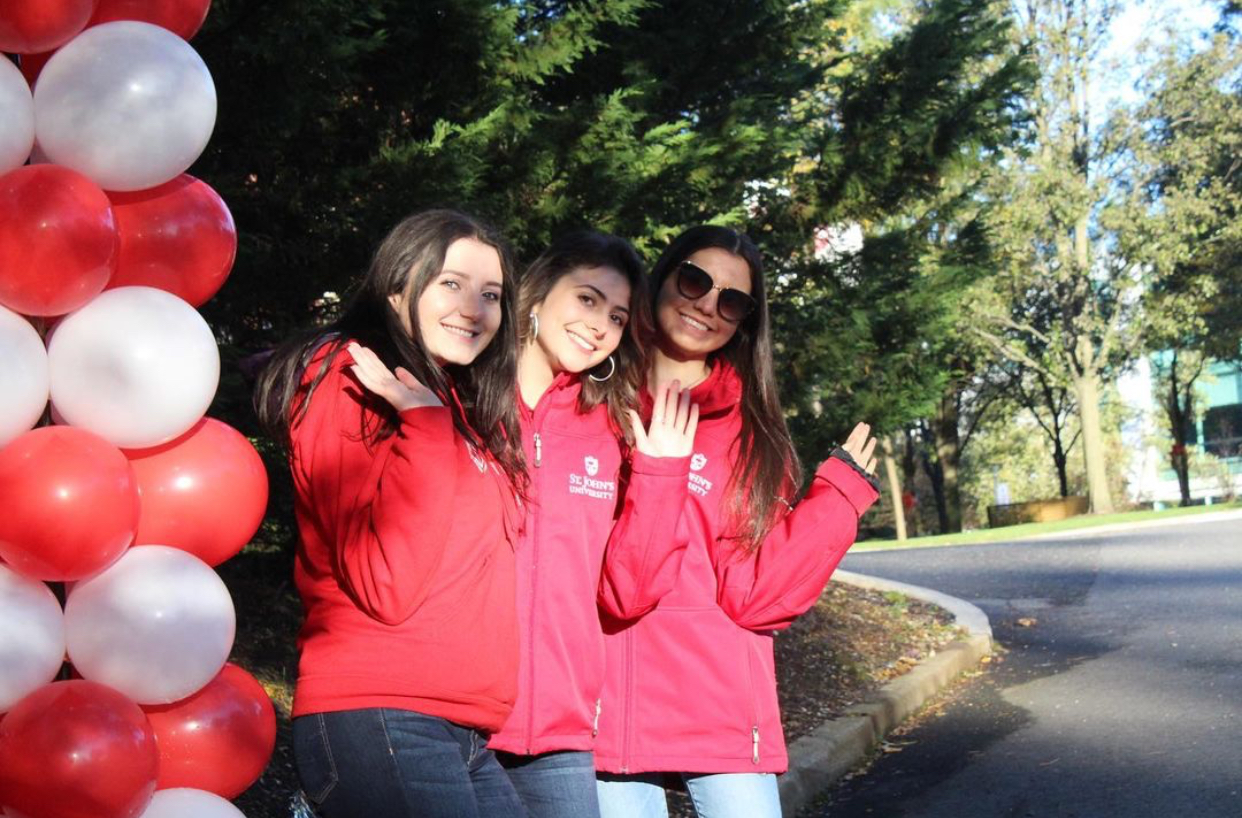 Homey, intimate and friendly—just a few words to describe St. John's University-Staten Island. Only 16.5 acres, this branch of SJU is nestled atop Grymes Hill on the north shore of the island. 2,000+ students call this campus home. This means no long waiting periods for meeting with your dean or professors like you would in a larger campus setting. Everyone knows each other by name, providing a tight-knit community of like-minded people. Despite being tinier in comparison to most university campuses, the activities never seem to end.
The majority of students also find themselves a part of Greek life. Greek life consumes this petite campus, with seven organizations to choose from. Each provides their own spin on sorority/fraternity life, so you'll be sure to find something that suits your tastes.
Being so close to New York City must offer some pretty awesome perks, right? Well, SJU sells extremely discounted tickets to Yankees games and Broadway shows. From Dear Evan Hansen to Anastasia, campus concierge usually sells tickets to about five shows a semester. For sporting events, we all head over to the Queens campus to watch the Red Storm take over Carnesecca Arena.
AWESOME ALUMNI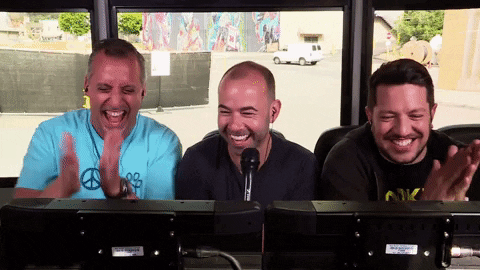 St. John's University boasts a ton of famous alumni. Anyone else bump to No Role Modelz? Well, before J. Cole made a splash in the music industry, he studied communications and business at the Queens campus (although he didn't actually receive his diploma until 2015, despite graduating in 2007, due to an overdue library book! We take our literature seriously).
Sal Vulcano, one of members from the hilarious quartet of Impractical Jokers on truTV, graduated here with a degree in finance. Not only did he graduate from St. John's as a key player in the Red Storm, he ended up coaching the very same team after winning two gold Olympic medals and playing professionally! Chris Mullin made himself a St. John's University legend with his killer b-ball skills, and it's safe to say that some of our current players would like to follow in his shoes.
Chris Galletta, another famous SJU alumnus, made his film screenwriting debut with The Kings of Summer, and is currently working on the upcoming Sesame Street movie, set to hit theaters in 2022. Even former New York State Governor Mario Cuomo attended SJU—which makes for some pretty intense bragging rights.
WHERE WE HANG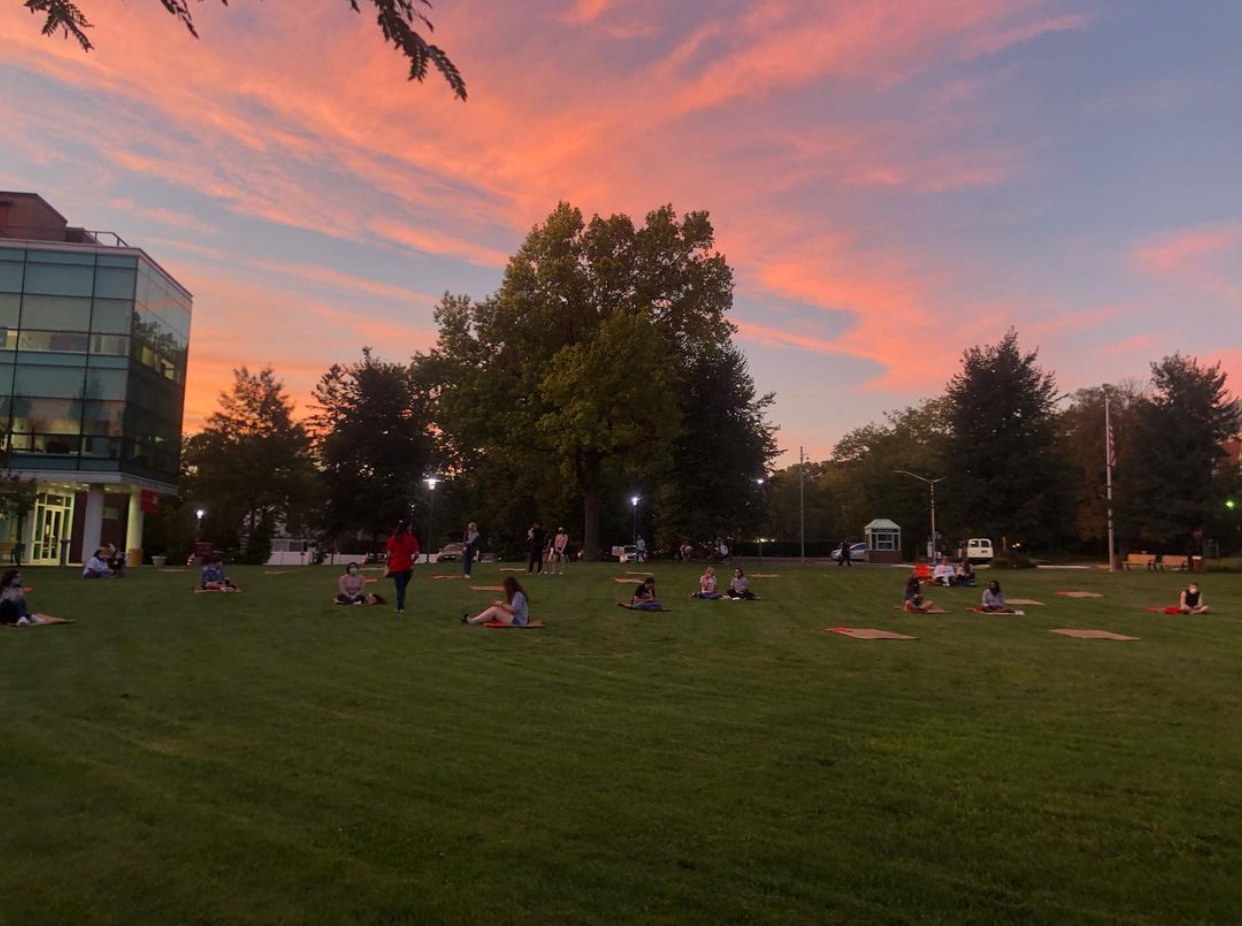 Despite the small size of the grounds, the Staten Island campus provides multiple spots for students to hang out while avoiding the homework assignment for their next class. But if you really need to get that response finished before your class, maybe hanging out in the crowded and boisterous cafe isn't the best idea.
Instead, head on over to the Loretto Memorial Library to finish the assignment hanging over your head. With two floors, the library allows students plenty of space to either complete their work, check out books for research or goof off. However, if you'd prefer to finish your work in a timely and quiet manner, head downstairs to the bottom floor of the library. A strictly all work and no play area, students respect each other by remaining as quiet as a mouse while spending time completing their assignments.
Once you finish that assignment, head back over to the cafe to grab a bite to eat and joke around with the Greek life members gathered there. Wander around a bit more to find yourself in the Gameroom, where someone will undoubtedly challenge you to a friendly game of pool or ping pong. Beyond the Gameroom awaits the sun-filled Atrium, where you can enjoy time with friends on beautifully sunny days. On particularly nice days, you can find students playing soccer or football on the Great Lawn, or playing basketball in the gym during colder days.
Q&A
How much are students partying?
"Before COVID, students, especially in Greek life, frequently partied on the weekends. Literally on my first day of classes as a freshman, I was told about a party happening hosted by what would later become my fraternity's chapter. However, with COVID today, obviously parties have become non-existent," said senior Brian Gallagher.
What will you get in trouble for at your school?
"At SJU you will get in trouble for violating COVID guidelines (ask anyone in a club or sorority!) but besides COVID, you will get in a lot of trouble at SJU for academic dishonesty. There's zero tolerance for cheating or plagiarism and professors make that very clear," said sophomore Alyssa Corley.
What would you tell incoming freshmen about your school?
"I would tell incoming freshmen that SJU is a school that offers so many exciting opportunities and experiences that can last a lifetime. You meet so many incredible people, work with amazing professors and truly find a place where you can call your home away from home," said junior Alyvia Proscia.
What's your favorite off-campus place to grab a bite to eat?
"Olive Tree Market; it's a little market at the end of Howard Avenue and they make a great bacon, egg and cheese," said junior Steven Kaht.
What's your favorite SJU event?
"My favorite event at St. John's was the Welcome Barbecue that took place after freshman orientation. They had food trucks, carnival games and inflatable slides. It was a great opportunity to meet some of the other students and make some new friends. Especially as an incoming freshman, it made me feel a part of the St. John's community," said sophomore Courtney Lemkin.
STUDENT REVIEWS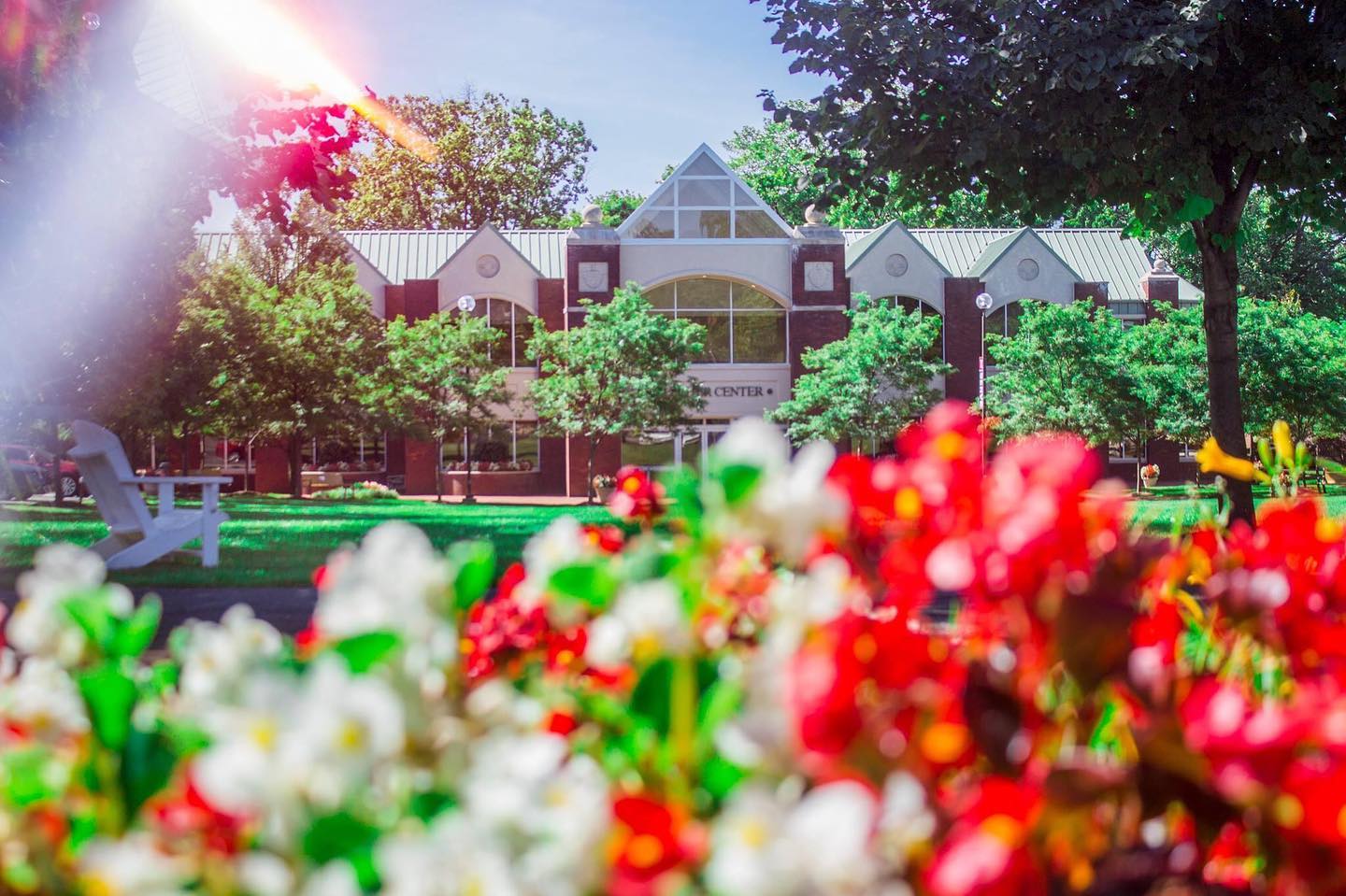 "It's hard to pinpoint one favorite memory! It would probably have to be when I was one of the speakers for New Student Convocation last fall. It was such an honor to speak to the new incoming class of Johnnies, whose seat I sat in not long ago, and give them some advice on how to navigate St. John's," said Taylormarie Capoziello, Class of 2020.
"I have two favorite clubs: The Bolt and English Club, and I was an E-Board member for both. I loved organizing events with my fellow members and sharing pieces during Open Mic for English Club, and I enjoyed the creative energy of The Bolt whenever we would have video or podcast projects," said Maegan Eustaquio, Class of 2020.
"I'm still surprised by how many people left an impact on me. To this day, I quote professors, tell stories that no one can believe and think about the memories I made and I just simply smile. I hope everyone who attends SJU makes the best of it and appreciates their time there," said Annie West, Class of 2019.
"This should not be a surprise to anyone who knows me, but Dr. Greh made such a profound impact on my life. She was the best teacher I ever had, my favorite boss I've ever worked for and truly one of my best friends. She's unfortunately no longer with us, but I hope I'm still making her proud," said Mark Echevarrieta, Class of 2020.
"Major shoutout to MSCO (Multicultural Student Organization ) and BSU (Black Student Union) for inspiring me to create ¡D.A.L.E! In fall of 2018 ¡D.A.L.E! (Latinx Club) was established. As founder and former Vice President of ¡D.A.L.E!, I had the honor and pleasure of meeting and working with unique students, student leaders, faculty, administrators and community members on and off campus," said Elvira Garcia, Class of 2020.
TOP 3 MAJORS
Education

Speech Pathology

Business
TOP 3 MOST POPULAR STUDENT ORGANIZATIONS
1. NSLS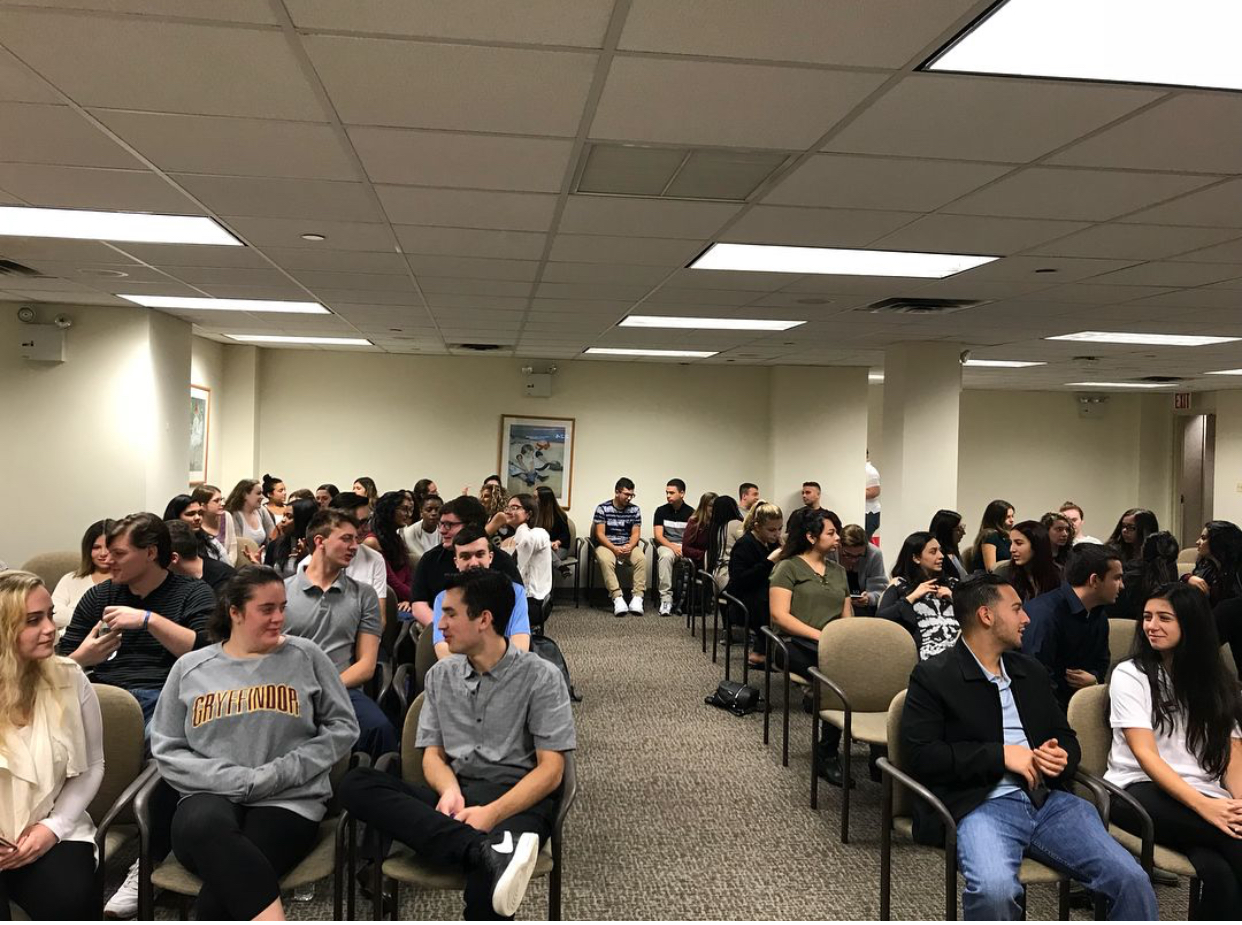 The National Society of Leadership and Success holds the title as one of the largest college leadership organizations with over 700 chapters and 1.2 million members. SJU Staten Island boasts an NSLS chapter of its own, encouraging eligible students to join. Students receive multiple exclusive and exciting benefits upon membership. Students that receive invitations to join the chapter on their campus are selected either due to their superb academic standing or their leadership potential.
"The NSLS on the Staten Island campus provides students with numerous opportunities to better themselves as student leaders. They offer this through a variety of leadership development events, such as speaker broadcasts, success networking teams and leadership training day! Getting involved with NSLS is beneficial for a variety of reasons. The NSLS opens up a pathway to many networking routes between students and successful leaders in businesses and organizations. It additionally prepares students to take on leadership roles they may possess later on in life," senior Mathew Jelicks said.
The NSLS strives to help students discover their potential in leadership and achieve both academic and career goals. The NSLS encourages its members to continue learning whenever and wherever the opportunity arises. Gaining new skills proves extremely important to both academic and personal growth, along with career success and readiness.
2. Forever Friends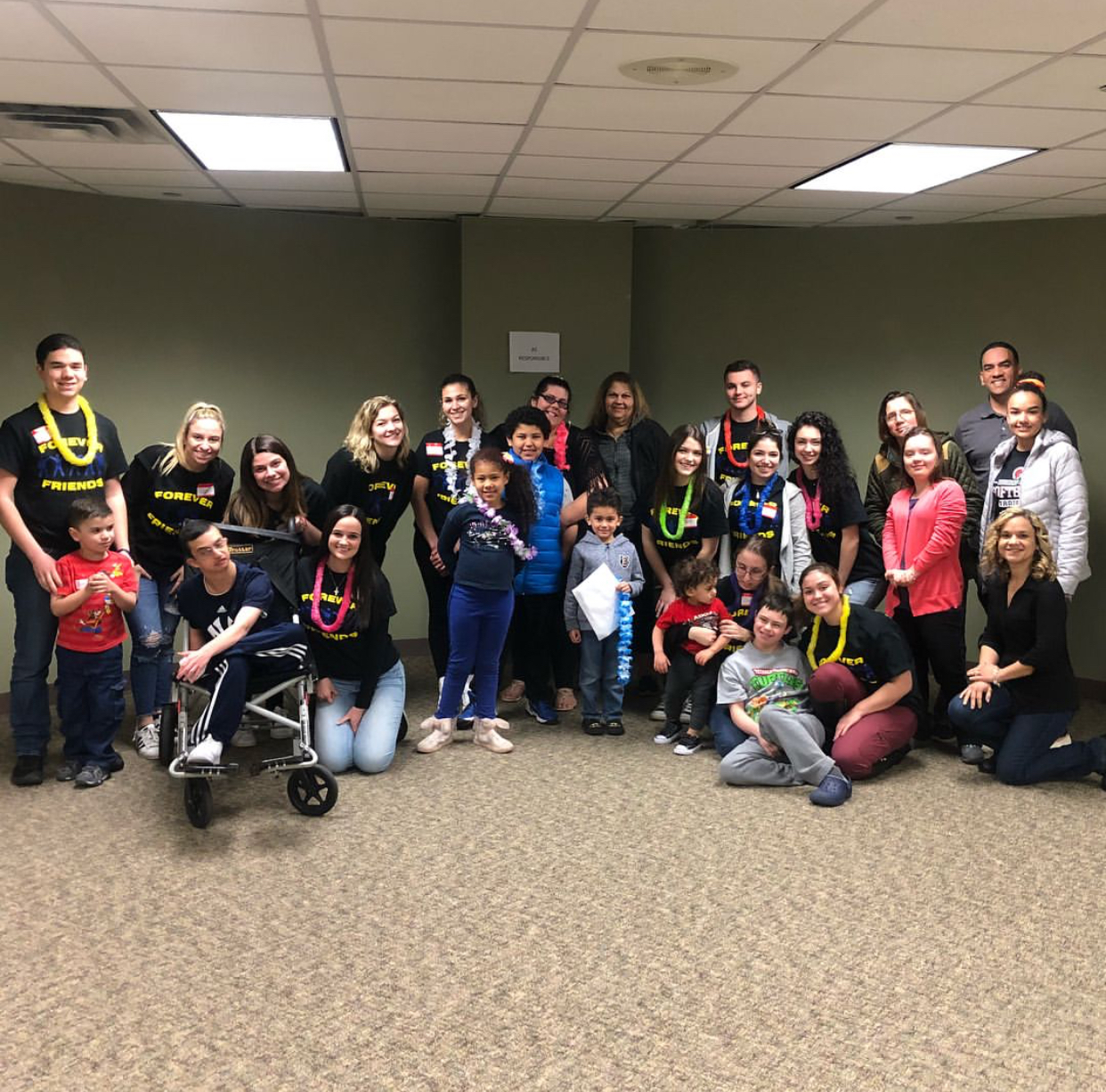 The name "Forever Friends" instantly elicits good vibes and the club's mission ensures that nothing but good and wholesome feelings are spread throughout meetings and events. The club focuses on holding fun, interactive and safe events for members of the special needs community. Members of Forever Friends get to know event participants through a range of exciting activities, whether through arts and craft or fun holiday parties.
"Forever Friends provides students an opportunity to create friendships of a lifetime with children and adults with disabilities. This organization provides an inclusive setting where the special needs community can join the St. John's community and create bonds with St. John's students," alumna Gianna Federico said. "It is a great opportunity for students to join Forever Friends because it provides you with a different perspective about children and people with disabilities. Many people have misconceptions and false opinions about people with disabilities and this organization shows how they are no different than anyone else. This organization shows how all are human and all should be treated the same."
Forever Friends prides itself as an excellent and fulfilling way to serve the community, in addition to making lifelong friends with members of the club and event participants alike. The club additionally helps members with their personal growth by learning to outgrow labels and see people the way they truly are— unique!
3. Campus Ministry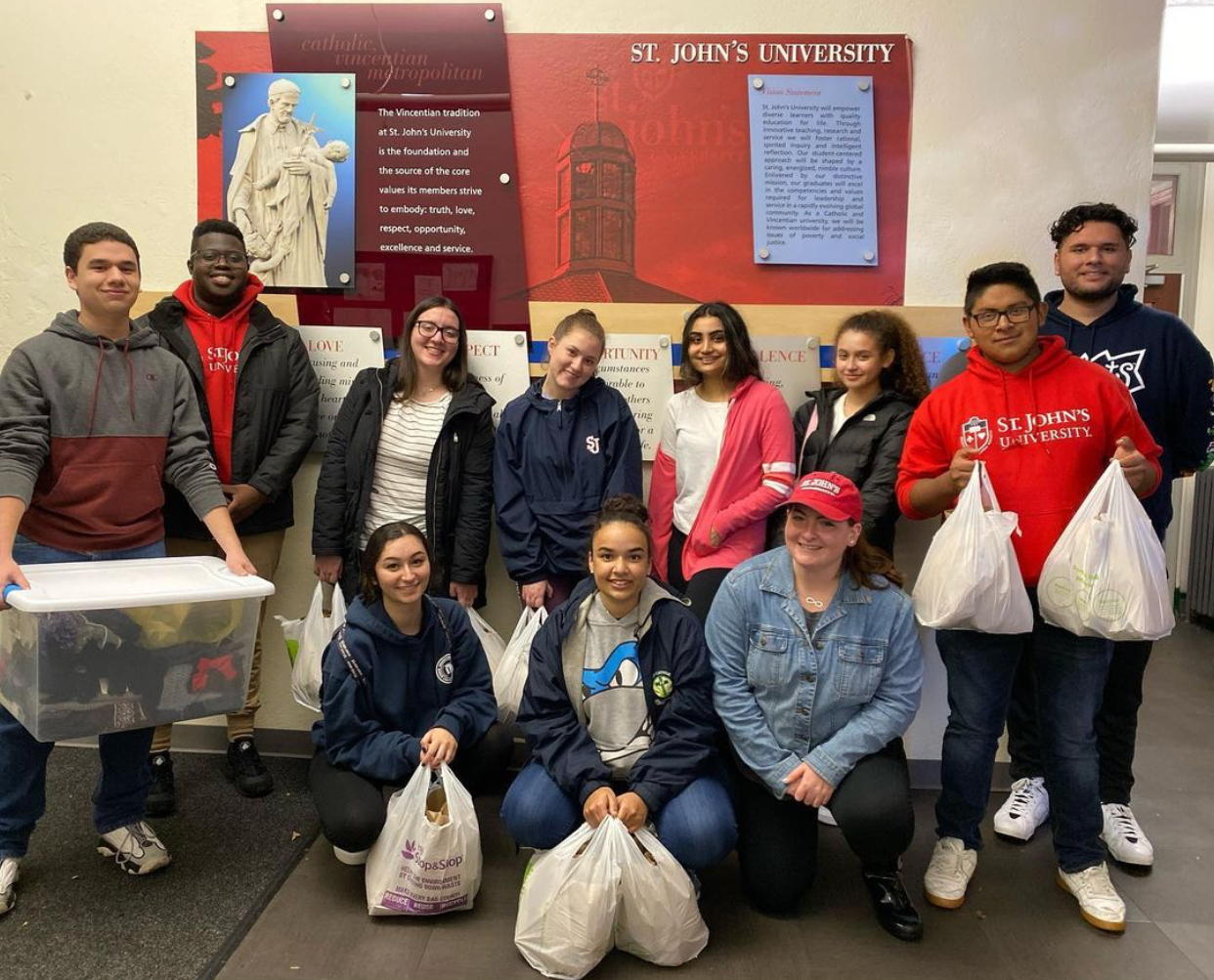 Faith and fun meet in Campus Ministry! While St. John's remains a Catholic, Vincentian led university, Campus Ministry welcomes all faiths to its community. An organization that gives students the opportunity to make new friends and give back to the community makes for the perfect organization in our book. From Midnight Runs–where you make and deliver food to the homeless–to volunteering at soup kitchens, Campus Ministry remains one of the most popular organizations to join on campus.
"What could I say? Come to Campus Ministry because it is a place where you can meet students with different interests, and there you will find what is best for you. Go with your heart," Campus Minister for Vincentian Service Father Tri Duong said. "I have been in Campus Ministry for over 10 years, and last week I received a message from a student who is a successful lawyer, [asking] if I will be at the reunion of the group that I was involved in university from the first day I worked there. That is one of many good-feeling moments that I have from working with students. Or listening to students sharing about their experiences after a day or weeks of service."
The beauty of this organization? The lack of hoops you need to jump through to join. Find Father Tri on campus, or drop by the Campus Ministry offices in Lavelle Hall and sign up! This organization even offers week-long trips to help communities nationally and internationally. Not only will you gain some worldly knowledge, you'll also experience first-hand the struggles that other communities experience.
GETTING IN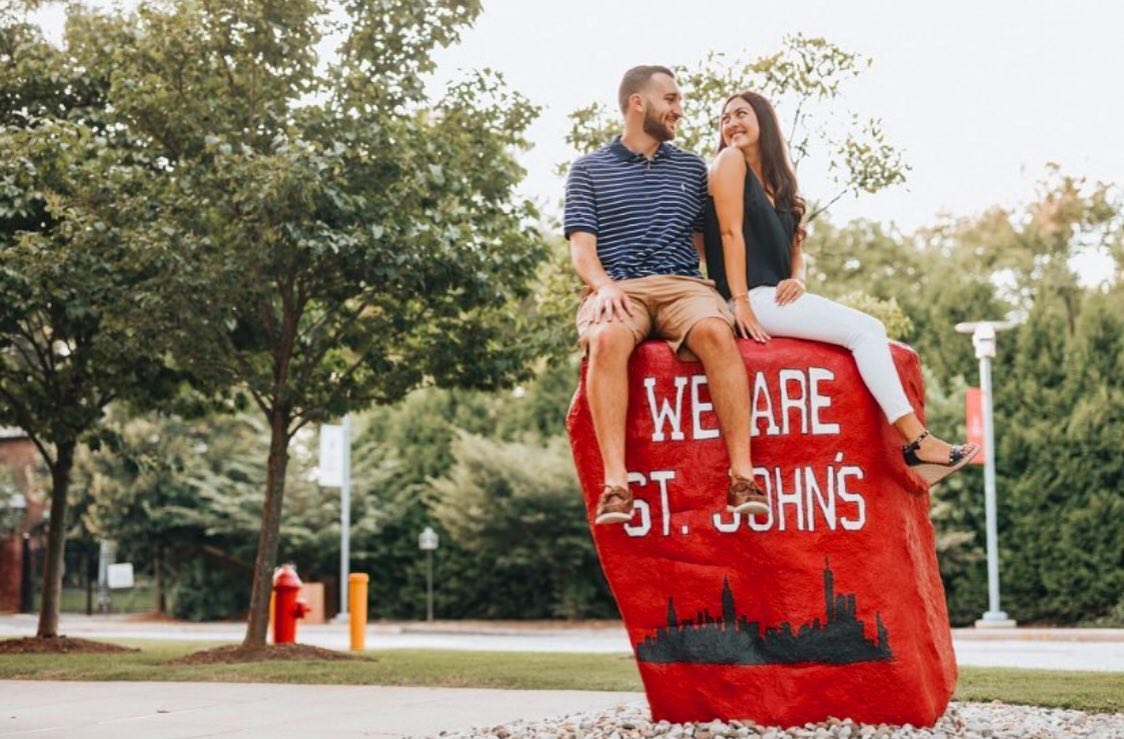 St. John's University looks for students who find their passion in multiple areas. When applying, express your calling in your essay. Showcasing how you will apply those passions both in the classroom and in campus organizations will benefit you throughout the application process. As far as academics go, the average SAT score of accepted students is a 540-660 for math and 550-640 for critical reading, and the mean composite ACT score is 25. St. John's University admissions accepts an average GPA of 3.5.
STATISTICS
Location: Queens, New York
Tuition & Fees: $43,000
Total Cost on Campus: $57,429
Undergraduates Enrolled: 16,210
Graduates Enrolled: 4,235
Total Enrolled: 20,445
Acceptance percentage: 78%
Percent Admitted who Enroll: 18.05%
Enrollment: 3,253
Percentage of Male Students: 43%
Percentage of Female Students: 57%
Undergraduates Receiving Financial Aid: 96%
Percentage Receiving Federal Grants: 43%
Percentage Receiving Federal Loans: 9%