McGill University—Montreal, QC
The Vibe
Lively with Drive
What It Feels Like to Go Here
During the week, McGill University students sprawl out on the field in front of the Pavillon des ARTS building studying for their upcoming exam as frisbees fly by. But as soon as the weekend hits, the students flock to the many bars and clubs near campus. McGill University offers a unique experience for students—even the freshmen meet the legal drinking age in Canada. This means school-hosted events serve alcohol. Frosh Week (the first week of freshman year), Carnival (aka winter frosh week) and Snowjam, a hugely popular student ski trip, count as some of the students' favorite events.
The backdrop for students looks like something out of a fairytale. Most of the buildings on campus have a gothic or neo-gothic style. Your calc class might end up in a building that looks like a castle. The university's campus sits on the outskirts of Montreal, allowing for a classic college campus feel, but with the city so close that students often camp out in the nearby coffee shops. Students fill the streets of Old Montreal, an European-style area that gives students a little study abroad feel in their own city.
Awesome Alumni
One of Canada's largest universities, McGill's alumni are as diverse and talented as their students. If you've seen Driving Miss Daisy or Dance with Wolves, you've seen McGill University alum Jake Eberts' work. This Oscar-winning producer from Montreal graduated in 1962. McGill students have a way with words, too. Current Prime Minister of Canada and Gen Z internet sweetheart Justin Trudeau graduated in 1994 from McGill with a B.A. in literature. Ken Dryden, NHL hockey goaltender and Canadian legend, won six Stanley Cups with the Montreal Canadians after graduating from McGill in 1973. Lastly, magazine businessman Mortimer Zuckerman graduated in the class of '57. He is Canadian-born and the Editor-in-Chief for U.S. World & News, as well as the the publisher for the New York Daily News.
Where We Hang
Countless bars and clubs dot the streets of Montreal—and a few student favorites include Gert's, Bar des Arts (aka BDA) and Madame Lee's. BDA, an on-campus arts common room converted into a bar, offers $1 drinks and grilled cheese every Thursday, making it a prime destination for the broke college kid. Students can be spotted at Tokyo every Thursday night thanks to their inexpensive drinks, except when a final exam awaits on Friday.
A staple of any night out at college calls for late night drunchies, but McGill's late night bites are poutine, not pizza. La Belle Province and La Banquise have the best poutine after a night out. La Belle Province stands less than three blocks away from campus and La Banquise has an extensive poutine menu, including bacon, pepperoni and onions, or another with guacamole, sour cream and tomatoes.
Q&A
1. How much are students partying?
"I would say that on average most students go out about once a week. It definitely depends on what courses you're taking and what faculty you're in. Regardless of whether or not you like to go out and party, there's always something to do in Montreal," said sophomore Makena Anderson.
2. What will get you in trouble at your school?
"Getting a GPA below 2.0 will put you on academic probation," said sophomore Quinn Vidalin.
3. How much sex are students having?
"Totally depends on the person. If you're going out, you could be having it a lot. Everyone pretty much gets as much as they want, there's a lot of opportunities," said sophomore Stephanie De Silva.
4. What would you tell an incoming freshman about your school?
"I would tell them to stay on top of their workload from the beginning so that they have time to have fun throughout the semester," said Anderson.
5. What type of person is the typical McGill student?
"The typical McGill student is very studious and probably stressed," said sophomore Tessa Murray.
Student Reviews
"[My experience has been] amazing so far. People are extremely friendly and there's always something to do in Montreal or with the McGill community. I've made some wonderful friends and really enjoy my Psyc and Poli Sci major." – Quinn Vidalin, class of 2020.
"At first it was tough because McGill is such a big school and they definitely give you a lot of freedom and treat you like an adult but after a couple months of settling in I started really enjoying it. I was really surprised with how many international students there are and how good of a job the school does incorporating and including everyone. It's been tough balancing schoolwork with social life because it's important to give each equal weight and sometimes it's easy to just stay in and work but you need to push yourself out of your comfort zone sometimes and go out and try new things." – Stephanie De Silva, class of 2020.
"Overall I am happy with my classes and the people I have met at McGill. I'm surprised by how large and diverse McGill's population is. The hardest thing for me is being away from friends and family from home." – Tessa Murray, class of 2020.
"So far I've really enjoyed my time at McGill. I find that going to school in the core of a city is really enjoyable because everything is so accessible. When I first got to McGill, I was surprised at how many international students there were. It's great to meet people from all over the world and learn so many new things. The workload is pretty big at McGill and the pressure is intense, but I find that having a good group of friends really helps to relieve some of the pressure." – Makena Anderson, class of 2020.
"Overall, my experience at McGill has been completely different than I expected. It is a lot more work than I thought university would be, but I know that it will pay off in the end. I am still shocked at how international McGill is, with so many students from so many different parts of the world. My greatest challenge at McGill has been balancing my workload, clubs and trying to find time to have fun and relax." – Hannah Tipper, class of 2020.
Top 3 Majors
1. Sciences
2. Linguistics
3. Medical- Doctoral
Top 3 Student Organizations
1. McGill Students' Culinary Club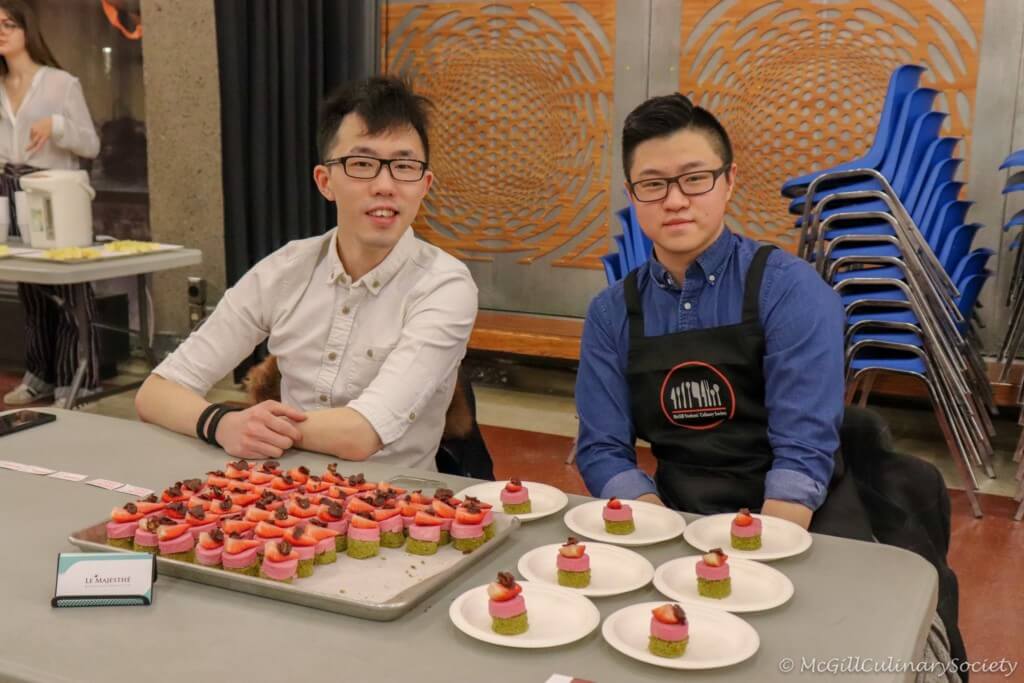 The McGill Students' Culinary Club represents for the foodies. A cooking and culinary club, they teach students how to cook elegant dishes—perfect for convincing your parents you're a functioning adult. Cooking workshops, themed potlucks, food documentary viewing parties and snack sales make up many of this delicious club's activities. "Our club's purpose is to bring out the passion of food inside every person in the McGill community," said co-president Yiting Huang. Join other food lovers to have fun together while cooking and eating. Just because you don't have a kitchen doesn't mean you need to forget about the pleasures of food, after all.
2. Effusion
Got a passion for music? Join the students who make up Effusion A Cappella. This a cappella group performs popular songs like Halo by Beyonce, Redbone by Childish Gambino and other R&B, pop or jazz-influenced songs. President Emily Mulhall said, "We're an organization entirely made up of students. We do the arranging, leading rehearsals, planning of concerts, and more." The student-run aspect of this club is appealing to students as they receive lots of responsibility from booking venues to working with clients. This group puts on a semesterly concert for McGill and also does gigs around campus and the country.
3. Cocoa and Cacao Chocolate Club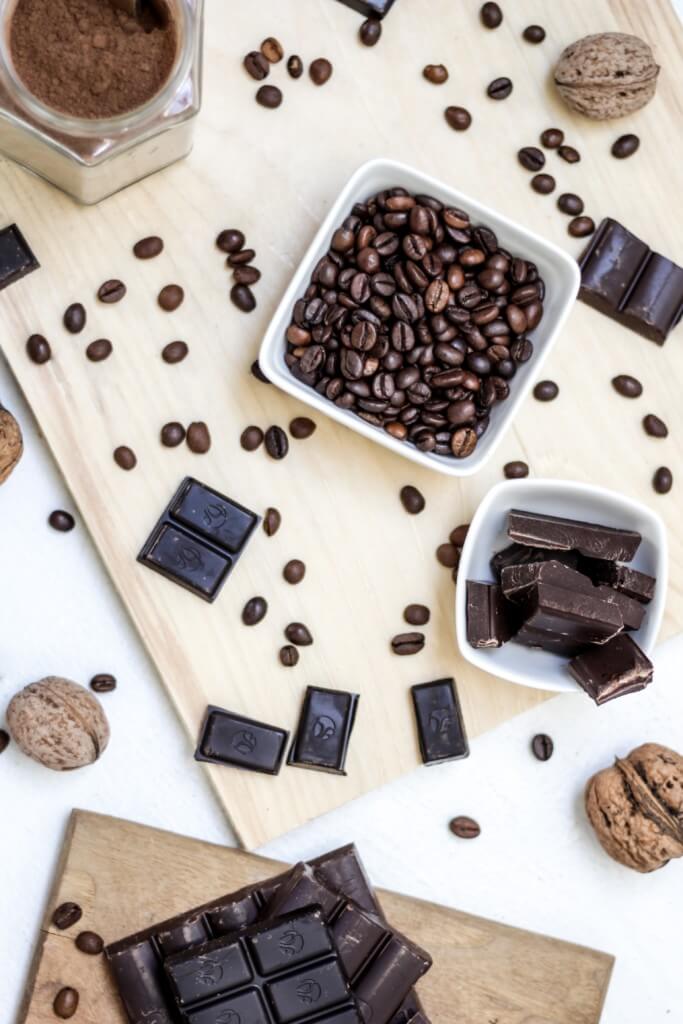 The love of chocolate brings this club together. They host social events year-round, taking students on food outings and holding workshops on how to make chocolatey desserts. Helping students manage the stress of school with fun chocolate-focused events where students can kick back and relax remains the goal. "Cocoa & Cacao is one of the few clubs at McGill that has a solely food-focused theme. We stand out from McGill's numerous organizations by attracting people regardless of their cultural background or academic interests," said VP of communications Luna Hu.
Getting in
Certain schools value aspects of your application over others, and for McGill the test scores and grades matter most. With expectations of an average ACT score of a 33 and averaging As in most classes throughout high school, McGill has pretty rigorous academic standards, so aspiring students should make sure to brush up their scores as much as they can. Of course, having incredible grades doesn't guarantee a spot—they do look at extracurriculars and essays as well—but they'll make a huge difference. If you want to head to McGill, your grades must be up to par and you've brought your test scores to the highest you can get them, even if that means retaking exams. After all, you've got some steep competition.
Statistics
Location: Montreal, Canada
Tuition & Fees: International Students – $20,164 – $46,220 , Quebec Students – $5,234 – $5,621, Other Canadian Students: $10,254 – $10,632
Total Cost on Campus: $14,127 – $18,055
Undergrads Enrolled: 27,526
rads Enrolled: 9,704
Total Enrolled: 40,493
Acceptance Percentage: 56%
Percent Admitted who Enroll: 41.5%
Enrollment: 6,548
Percentage of Male Students: 41%
Percentage of Female Students: 59%
Percentage Receiving Financial Aid: 35%