The Vibe
THE liberal arts school
What it Feels Like to Go Here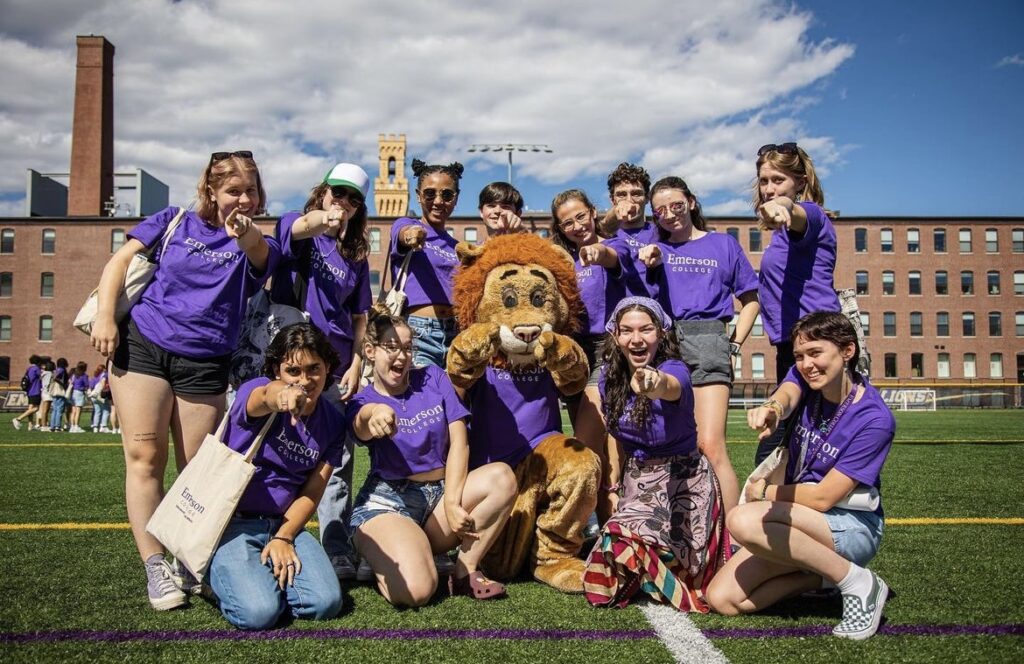 Despite resembling the stereotype of a "liberal arts school," Emerson College defies that definition. Students from all different walks of life converge on the small campus and bond over their genuine love for creation, imagination and innovation. They thrive off their authenticity and their willingness to express themselves, no matter what. Upon a walk around campus, you'll see some pretty eccentric outfits— vintage fur coats, a hand-knitted scarf that reaches their ankles, or some funky platform shoes. Students love to talk about their projects and their passions. Expect a lot of deep conversations about art, politics, media, literature and maybe even sports (if you get caught up in the small athletic crowd here.) Whatever you end up discussing, prepare to learn something new from the person you converse with.
There's always something new and interesting to learn about an Emerson student.
Emerson students primarily focus on the different organizations on campus that will supplement their coursework. The curriculum centers around projects rather than the typical exam. Emerson's not your standard party school, but you can always find things to do on the weekends in the heart of Boston. This includes going to concerts, new restaurants or art galleries. Attending Emerson means immersing yourself in a unique culture that truly cannot be replicated elsewhere. The school's culture reflects in familiarizing yourself with Letterboxd, reciting all the lines from Pitch Perfect, and recalling your sun, moon and rising signs.
Awesome Alumni
Jennifer Coolidge '85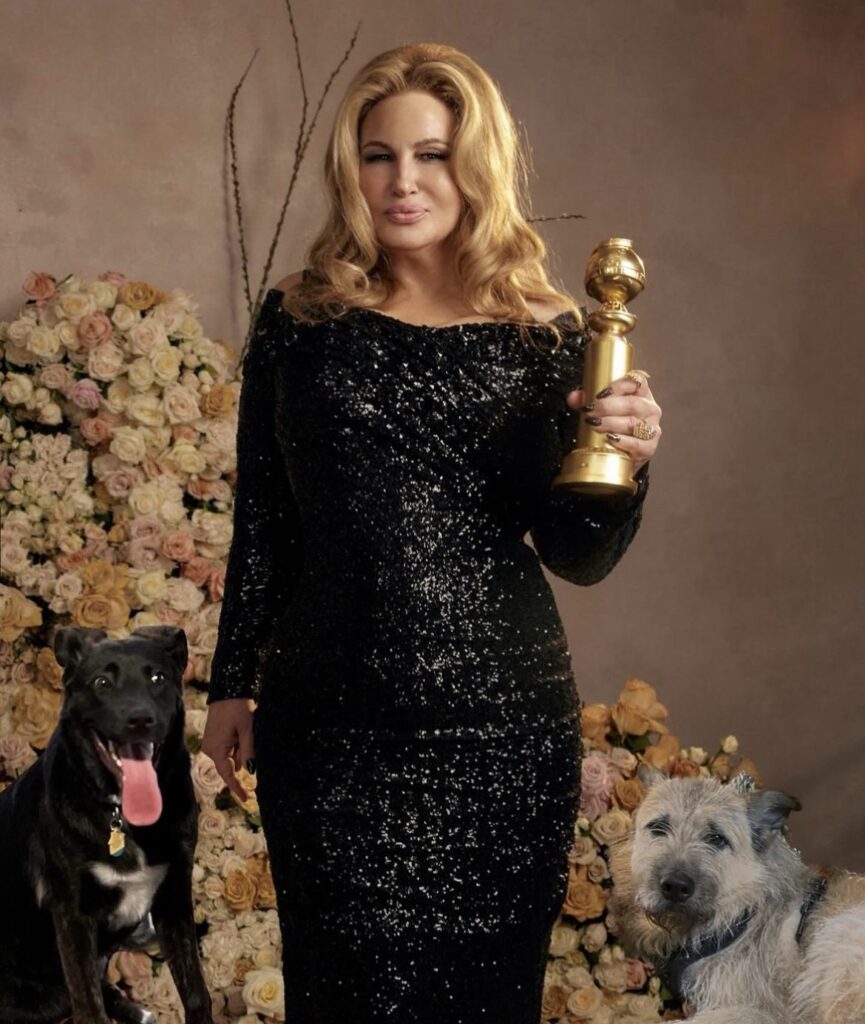 With dreams of becoming a singer, Coolidge attended Emerson and got her bachelor's degree in theater. Viewers recognize actress and comedian Jennifer Coolidge for her roles in movies like American Pie (1999) and Legally Blonde (2001) as well as TV shows like 2 Broke Girls and The White Lotus.
Jay Leno '73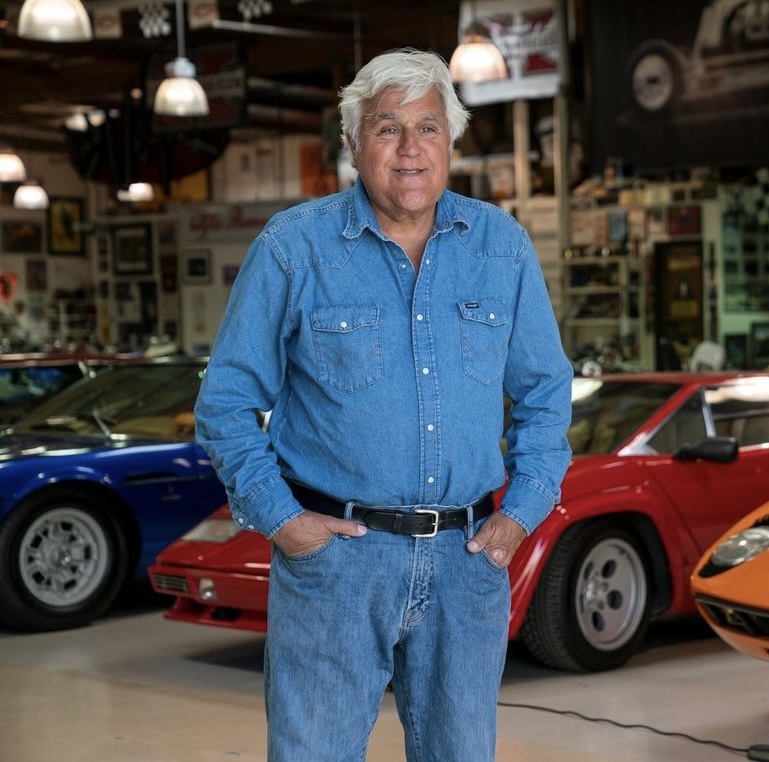 American comedian Jay Leno hosted The Tonight Show from 1992 to 2009, and then from 2010 to 2014. Though Emerson has a comedic arts program, Leno graduated with a bachelor's degree in speech therapy.
Kevin Bright '76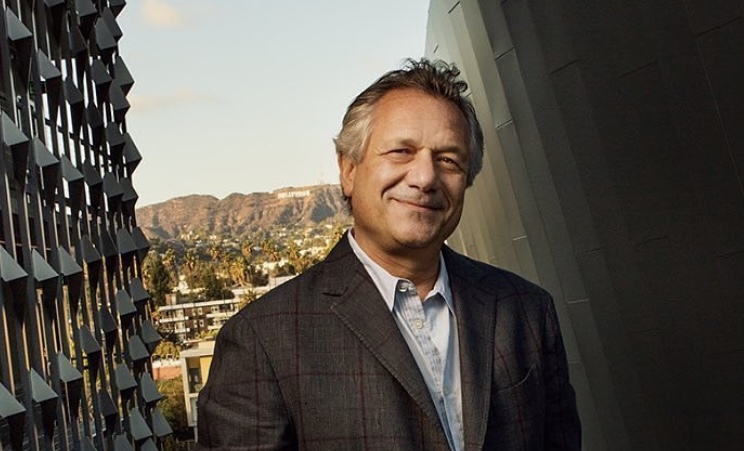 American executive television producer, Kevin Bright, goes forward with his name in the credits of shows like Dream On and Friends. Bright continues to be immersed in Emerson's community as an alma mater, teaching and serving as a faculty adviser of the school's EVVY Awards. Emerson also holds a scholarship in his name for their students in their Los Angeles program.
The Daniels (Daniel Kwan '10 & Daniel Scheinert '09)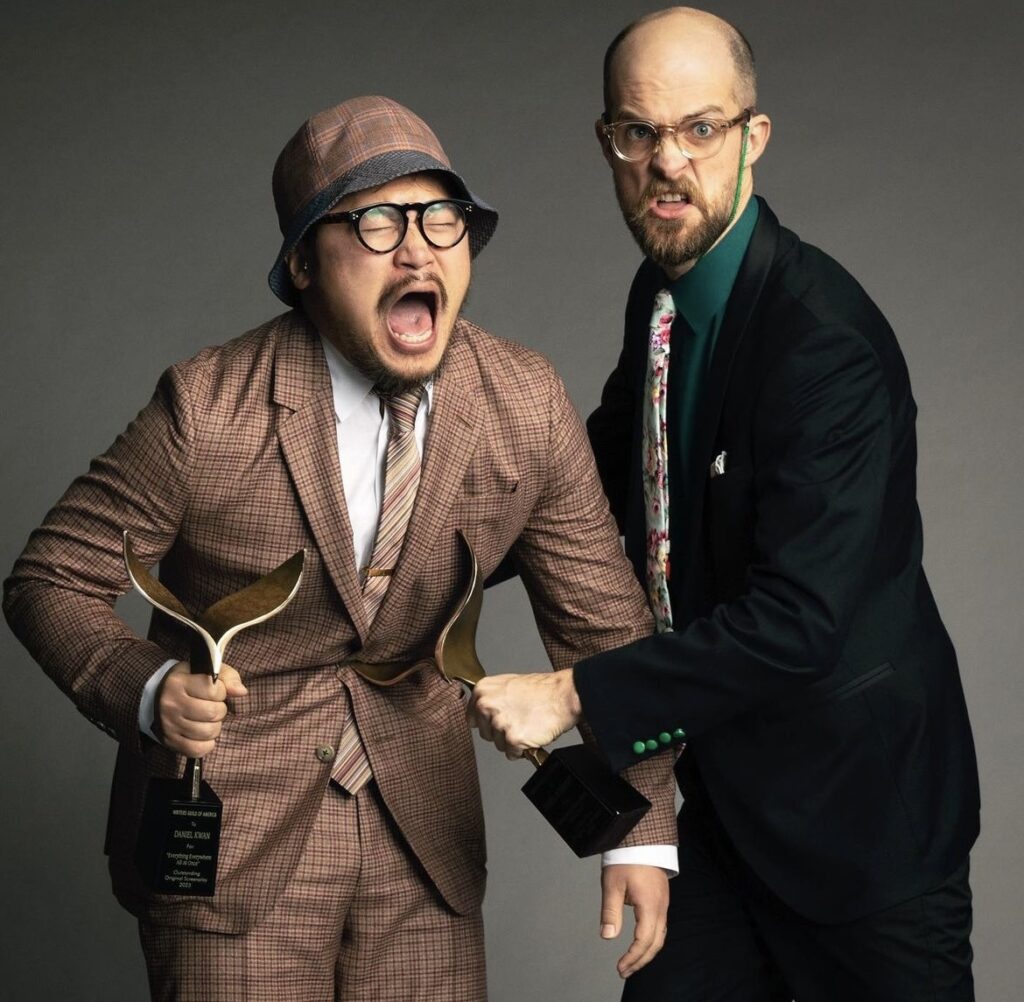 Most known for their role in the creation of multi-award-winning film Everything Everywhere All At Once, this director, producer and screenwriter duo has won awards ranging from Oscars, to SAG awards to Golden Globes. Viewers often recognize the movie as a pioneer for Asian actors and actresses as well as the transparency of greatness for independent films
Where We Hang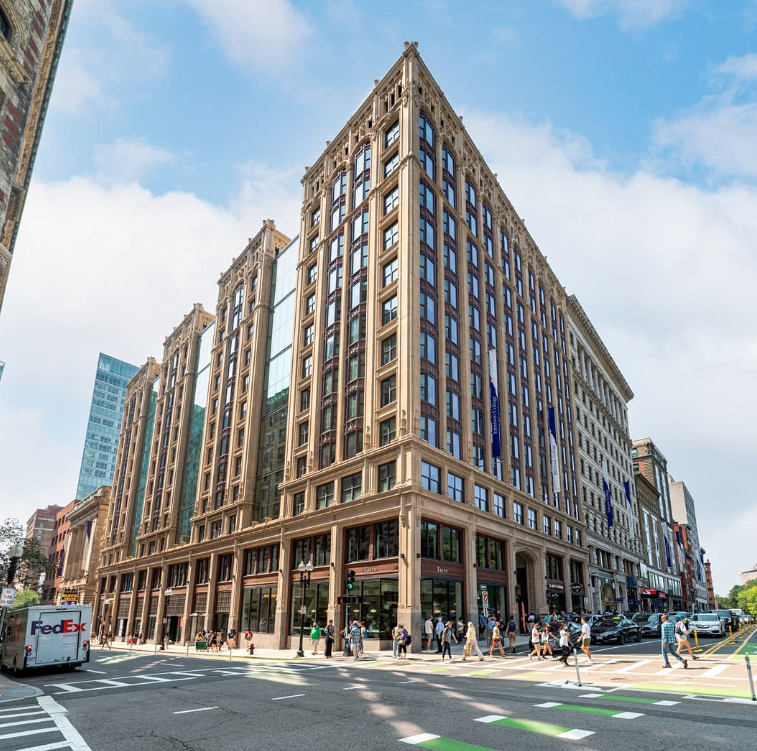 People find Boston quite small and walkable when they finally know their way around. Emerson students love to explore and celebrate things the city does to honor tradition, holidays and other big events. Boston inhabits a great music scene with smaller venues which is great for local artists. Though the city includes larger stadiums like TD Garden, Leader Bank Pavilion and House of Blues, city goers also visit more intimate spots like Roadrunner, The Sinclair and Paradise Rock Club.
A shopping hub undeniably completes a city. Newbury Street, just a 5-10 minute walk from campus, houses designer stores, clothing stores and local restaurants as well as boba shops that students visit frequently. You can find Trident Booksellers, a popular bookstore in Boston, also on Newbury Street. Right across the street from Newbury lives the Boston Public Library, an Instagram-worthy study spot that many students go to read, have a coffee or do their homework.
Some of the most notable annual events that students attend include the Boston Marathon, the St. Patrick's Day parade and the lighting of the tree ceremony in the Boston Common. Undoubtedly you will find a large group of Emerson students at each of these events, each taking place at a different time of year. For more adult-ish hang out spots, Emerson's student-approved places include The Tam and Fajitas and 'Ritas for a good drink and a good time.
Q&A
Q: How much are students partying?
A: "On campus parties are pretty small but happen often, especially within dorm buildings or majors. But you can go to another school and those are usually pretty big and happen more frequently," sophomore Ethan Kroes said.
Q: What will you get in trouble for at your school?
A: "Um, probably not liking Everything Everywhere All At Once," sophomore Xander Toti said.
Q: How much sex are students having? How is safe sex encouraged on campus?
A: "It is definitely what the students make of it. It's a small school, so it's not hard to run into someone you know, and that makes it awkward especially if you're sexually active. But the RAs usually have an envelope of condoms on their door of varying quality, so I suppose that's how we encourage safe sex," sophomore Griffin Day said.
Q: What would you tell incoming freshmen about your school?
A: "Don't come to Emerson unless you somewhat know what you want to pursue and are open to being very passionate about it. Emerson is a very niche school with limited majors, so if you want to do a complete change, you'll probably have to go elsewhere. It's a very tight-knit community both in a good and horrible way. Join clubs and organizations that interest you, but don't overload your schedule and overcommit to everything because you'll get burnt out right away. Emerson is very clique-y but at the end of the day, you'll find your people— and remember that it is quality over quantity," sophomore Chloe Chee said.
Q: What would you say makes the high cost of attendance worth it at Emerson?
A: "The location in downtown Boston is a great aspect of Emerson. It gives you access to a lot of restaurants, movies, parks, concerts, etc. So take advantage of the location, because it's one of the reasons that makes Emerson stand out compared to other schools," sophomore Chloe Chee said.
5 Student Reviews
"Overall I would say my experience has been pretty good. I have enjoyed all the extracurricular opportunities that Emerson has and I have met some amazingly talented people here. My greatest challenge was making friends in my first year. Everyone had made friend groups over the summer through Instagram and Zoom calls, so I had a hard time finding my people. Luckily through the organizations I am a part of, I have become super with people that way. It just took time," sophomore Danielle Dubois said.
"My experience at Emerson College has been overwhelmingly positive. I have particularly enjoyed the experiences in and out of classes and with extracurriculars. I was surprised by the level at which students at Emerson are involved in the community! My greatest challenge, aside from the brutal winters, has been adjusting to a new city and new routine in college," sophomore Callie Krosin said.
"The greatest challenge is probably keeping yourself motivated to do what you came here to do, and not get discouraged if you think others are doing better or are more 'skilled' or 'qualified' than you," sophomore Alex Colocousis said.
"It's a great school and there's lots of cool opportunities here. I think that it's important to look to do things that are forwarding your career here, though," sophomore Sadie Frankel.
"It's been really good. It's helped me solidify what I want to do and help me do the things I need to do to make my dreams a reality. But it's a lot of hard work," sophomore Jason Korn said.
Top 3 Majors
1. Visual and Media Arts
2. Journalism
3. Drama and Theater Production
Top 3 Most Popular Student Organizations
1. The EVVY Awards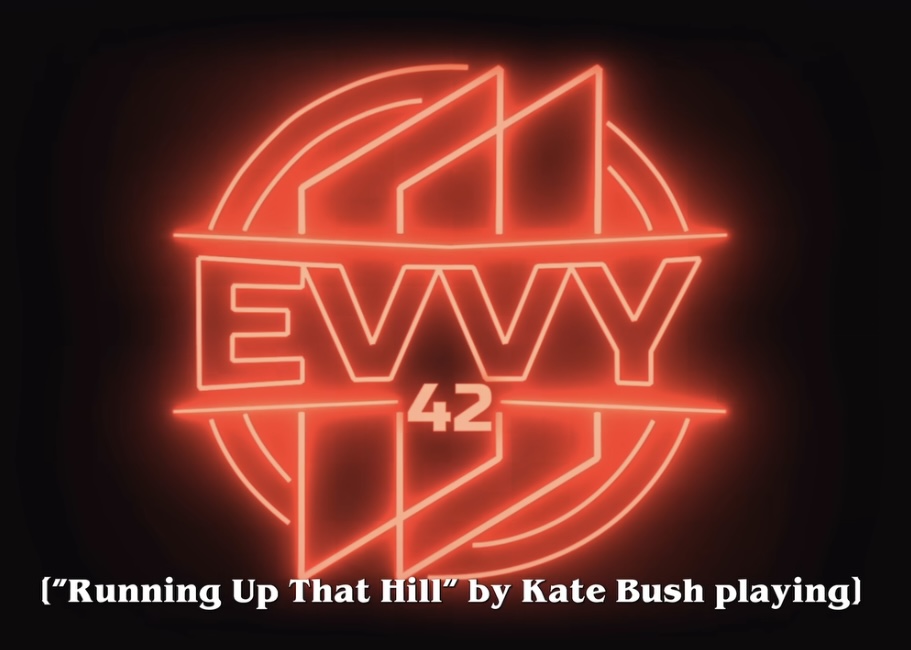 As the largest multi-camera collegiate award show in the nation, The EVVY Awards represent the best student work at Emerson College. Students highly anticipate the show year-round while awaiting the award nominees towards the end of each year. Those at Emerson love to dress up in fancy attire to attend the award show as well. As a nominee myself, I can confidently say that this exciting experience makes those nominated feel honored when chosen as some of the best across the entire college.
"We put together two shoes ([in the] Gala and Cutler Majestic [Theater]) to recognize Emerson students for their hard work throughout the year. The shows are nationally broadcasted with cool celebrity cameos here and there. Think: the Oscars, but Emerson. It's a place for those looking for a professional experience among students." sophomore Jake Shafran said.
The EVVY Awards organization is active all year, preparing for the big show at the end of every Spring semester. At the beginning of the year, the EVVYs are open to applications to writers, producers and possibly hosts to help put the show together. If you're looking to join, stay on the lookout for the announcements regarding applications. Those who have been a part of the show only spoke positively of their experiences.
2. The Berkeley Beacon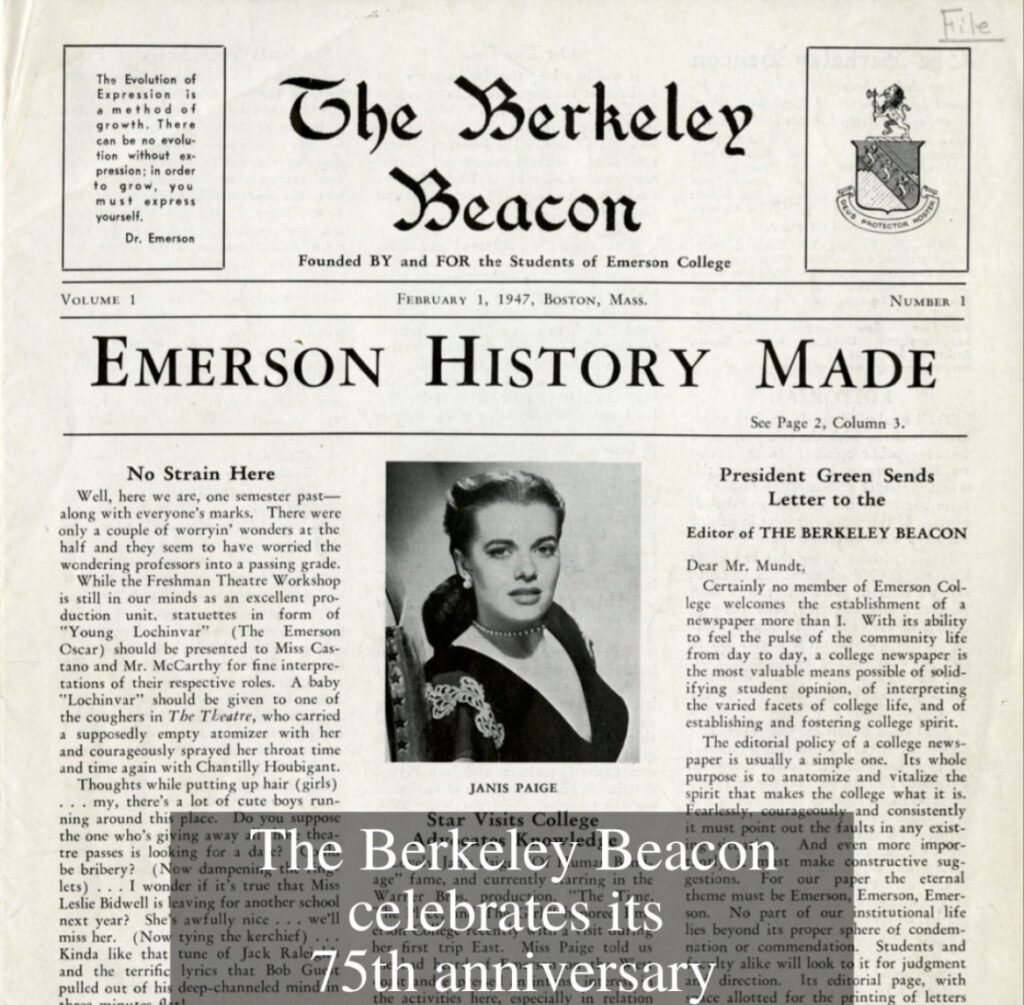 The Berkeley Beacon serves as Emerson College's only independent, student-run newspaper. Founded in 1947, the paper publishes content online daily and in print on Thursdays throughout the semester. The paper serves as a chronicle of life at Emerson— covering student government politics, both on and off-campus events and administrative initiatives. Offering both a print and digital way to view the publication, the Beacon is well-known and well-received around campus.
"Our organization is open to all Emerson students, but we overwhelmingly attract journalism and writing, literature, and publishing majors. Anyone with a desire to write and report for us is encouraged to join," sophomore Adri Pray said.
The Berkeley Beacon holds weekly meetings, usually on Mondays, to go over critiquing articles and discuss pitches. The newspaper typically advertises joining during the Org Fair at the beginning of the year. However, they welcome students to join and pitch to the Beacon whenever an idea arises. The organization mimics an actual newspaper with a similar newsroom atmosphere to stay on top of current events. Join the Beacon if you want to stay busy year-round.
3. WEBN-TV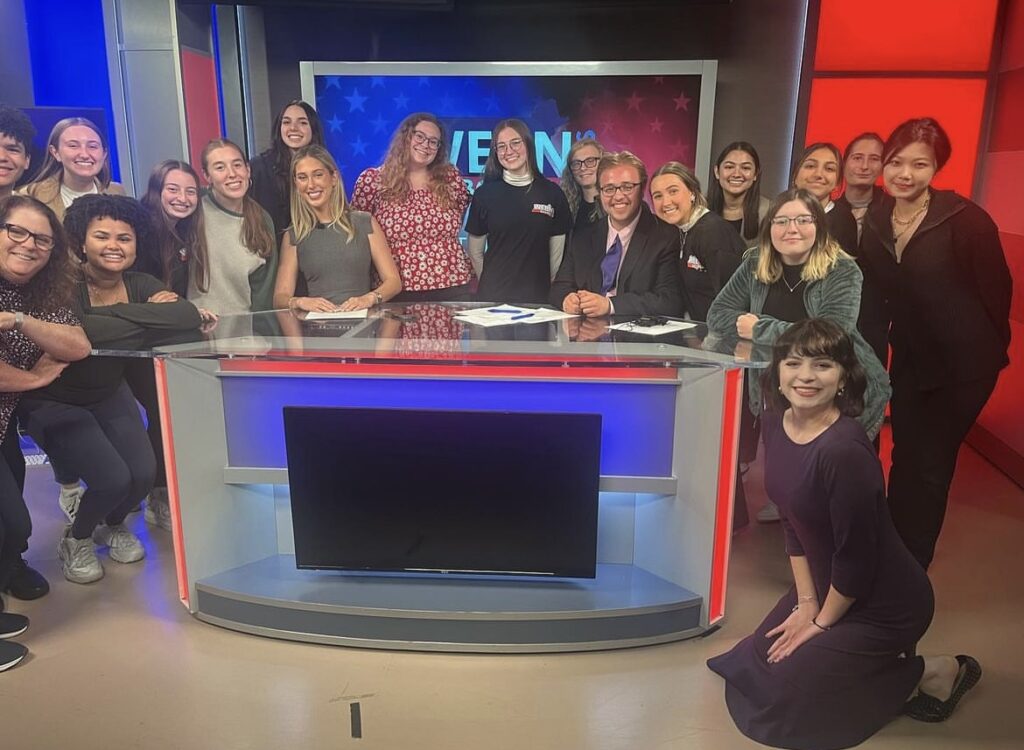 Emerson College students run the campus's premier television news program, WEBN-TV. The network produces four shows: Political Pulse, a politics-only show, General News, which discusses a wide range of trending topics, Entertainment and Sports. The program doesn't require experience to participate. The leaders of the organization will teach you everything you need to know.
"WEBN attracts students who want to learn more about what goes into making a television news program. Students can work both behind and in front of the camera to gain a holistic view and decide where their talents are best suited," sophomore Molly Dougherty said.
WEBN-TV holds general meetings every week in the campus newsroom to go over any questions or inform students that show interest in joining the program. Like the other organizations, WEBN is active at the Org Fair in the beginning of the year to initially recruit students to get the show rolling. The production acts similarly to established news networks. On the organization's Instagram account, you can join their mailing list through a linked Google form in their bio to hear about their recent stories.
Getting In
"Emerson's Honors College application is just one essay in addition to the regular application. I think it's 1000 words. I don't know if the prompt changes every year, but for my application it was to pick a metaphor and explain why it's so meaningful or why it's important. I spent SO LONG working on my essay because I literally needed the honors scholarship in order to go to Emerson. I stressed about it a ton but I ended up picking a Virginia Woolf from 'Between The Acts' and it's something like the books are the windows to the soul or something like that. I can find the real quote if you want. But basically, I focused on how books can act as mirrors for our own experiences and windows into others. And I emphasized how important it is to take into consideration the perspective of others which honestly, I think is what got me into the Honors college, because they really emphasize empathy and taking others into consideration," sophomore Katherine Asselin said.
Stats
Location: Boston, Massachusetts
Tuition & Fees: $50,240
Total Cost on Campus: $69,188
Undergraduates Enrolled: 3,878
Grads Enrolled: 1,052
Total Enrolled: 4,930
Acceptance percentage: 45.3%
Percentage of Male Students: 36%
Percentage of Female Students: 53%
Percentage Receiving Financial Aid: 80%
Percentage Receiving Federal Grants: 15.1%