Davidson College — Davidson, NC
The Vibe
Academically intense with a strict honor code
What it feels like to go here
Davidson College presents itself as a small liberal arts college with a toned-down atmosphere. The students' main concentration tends to be academics. "There is a really intense stress culture present within the student body," said Abigail Santiago, computer science freshman. "Davidson is really academically centered, so I'd say this is the most important part of my experience so far." Because of its small population, students begin to recognize each other and learn a little about everyone around them. Davidson's students emphasize the connections that they make with each other and with their professors as integral parts of their college experience.
Awesome alumni
American professional basketball player Stephen Curry graduated from Davidson College and created the record for all-time leading scorer in Davidson College history. ESPN rankings place Curry among the most famous international athletes. His philanthropy has included supporting United Nations efforts to combat malaria and donating $2.5 million to his alma mater.
Woodrow Wilson, the 28th president of the U.S. attended Davidson College from 1873 to 1874 before transferring to Princeton University. The school's Eumenean Hall prides itself on being the location where Wilson gave his first speech. He also joined the Eumenmean Society, the oldest society at Davidson College.
Best-selling American crime author Patricia Cornwell graduated from Davidson college in 1979. Her books, including Scarpetta, Blow Fly and Depraved Heart have sold more than 100 million copies. Davidson College has a Patricia Cornwell Creative Writing Scholarship offered to students who demonstrate exceptional talent and a passion for writing.
Dean Rusk, former Secretary of State during John F. Kennedy's and Lyndon B. Johnson's presidencies., graduated from Davidson College in 1931. He also studied at St. John's College in Oxford, The University of Berlin and The University of California Law School. Rusk served as a trustee and honorary chairman of the Davidson 1987 Program. Davidson College houses the Dean Rusk International Studies Program which provides lectures, performances, art exhibits and summer travel grants to students who wish to pursue an international experience in college.
Where we hang
Students do their work in the E.H. Little Library, which has research resources, course guides, archives and special collections guides, access to databases and lots of study space. Students can also make appointments with research librarians or archivists. Davidson students often gather in their student union, the Alvarez College Union, where they frequent its theatres, conference rooms, restaurants, gym and game room. "My favorite place on campus is the Union because that's where the regular hangout area is. You can get food and there are couches to hang out, it's like the hub of campus," Valerie Donoso, a biology freshman, said. They also frequent Summit Coffee, an on-campus coffee shop owned by Davidson alumni. Students often attend Davidson's sporting events. The school, home of the Wildcats, has Division I sports teams including basketball and soccer.
Q&A
Why did you choose to go to Davidson?
"I chose Davidson because despite the academic rigor, it felt like home. The people are open hearted and generous and the professors truly care about their students and their success," Abigail Santiago said.
What will you get in trouble for at your school?
"The honor code is very serious here. It is something we all agree to when attending the school. Therefore, there is a zero-tolerance policy for academic misconduct. Otherwise, people may receive disciplinary action for underage drinking, smoking marijuana, etc.," said Davidson freshman Blake Botelho
What would you tell incoming freshmen about your school?
"I'd tell incoming freshmen to develop strong time management skills and to reach out to professors because they are willing to help," Tsega-Ab Abera, freshman, said.
What is your favorite Davidson memory?
"I'd say the most impactful thing that I've experienced is just the good conversations with other students. Even though that seems like a corny answer it's true, there have been plenty of days where the highlights of those days were just when I ate meals with my friends and we just spent a while talking to each other. That is something that happens consistently and it's something that is always enjoyable," Benjamin Santiago, computer science freshman, said.
What is your favorite study spot?
"The science building is where a lot of my classes are that I really enjoy so I feel comfortable in that space. It's brand new and feels really cozy and organized. There are study areas within the building," Donoso said.
Five student reviews
"I am very grateful to attend Davidson because it has allowed me to meet people that are intellectually curious. Having these conversations has encouraged me to self–reflect and grow as a person," Botelho said.
"Overall, the school has its ups and downs. The people make it great, but the academic culture can make it feel isolating. But I do love it here," Santiago said.
"I'm happy I came here for the challenge it has presented me with, the material I've been exposed to and the interesting people I've met. Also, the weather here is almost always perfect," Abera said.
"I've learned a lot, met a lot of new people and learned to think of things in a different way. While my experience may not compare to everyone's, I think Davidson is a place where you can have a great time as long as you meet the right people and take your work seriously," Santiago said.
"It's been really tough academically, but I think that it's worth it at the end of the day. The professors are really willing to help you. They're tough on you but for a good reason. The people at Davidson are my favorite part of the school, everyone is very goal oriented and we're like a family," Donoso said.
Top 3 majors
1. Political science
2. Economics
3. Biology
Top 3 most popular student organizations
1. Black Student Coalition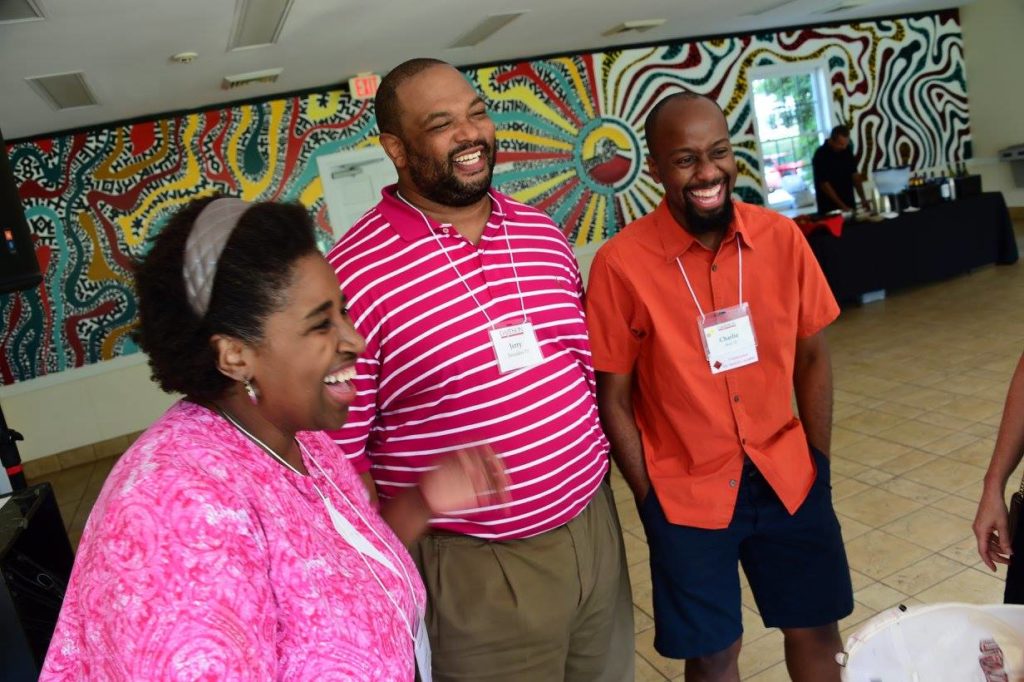 2. Davidson Outdoors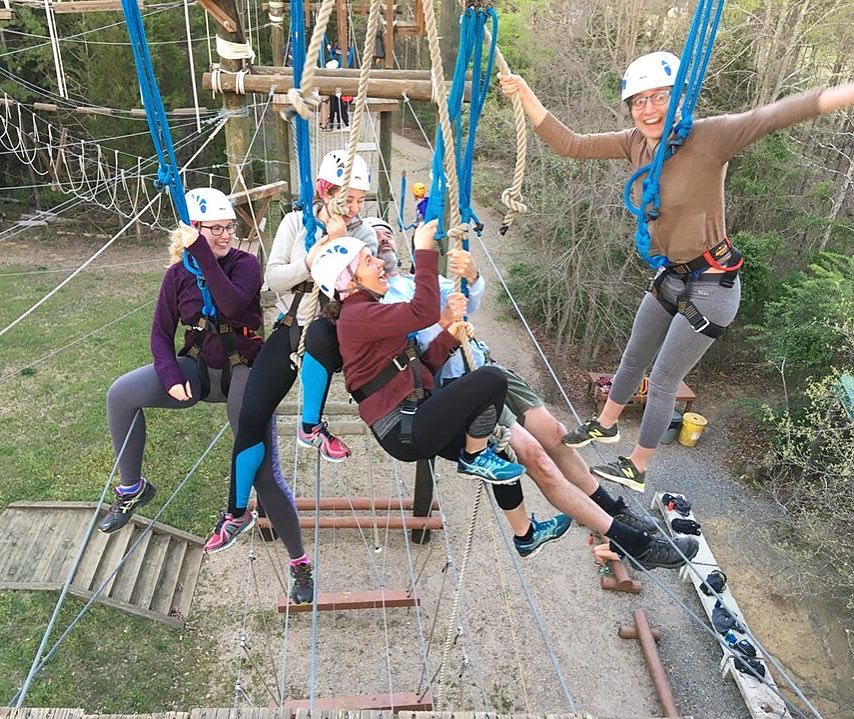 3. Union Board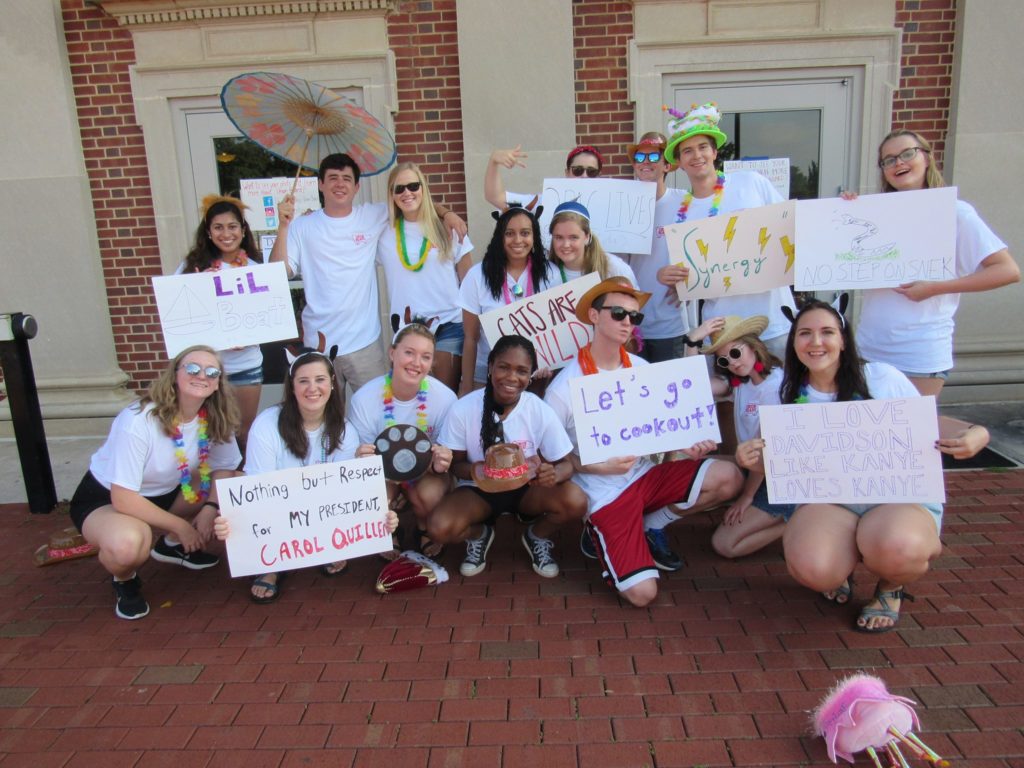 Getting in
According to the class of 2022 profile 5,712 students applied to Davidson, 1,104 were accepted and 517 enrolled. Of these students, 725 applied early decision and 312 enrolled early decision. The middle 50 percent of the admitted class of 2022 had an SAT reading and writing score of 640-720 and math of 650-730. Of accepted students, 85 percent reported they were in the top 10 percent of their class. The majority of the class of 2022 identifies at white (67.1 percent), followed by Hispanic/Latinx (8.9 percent), Black/African American (7.9 percent), international (7 percent), Asian American (6.8 percent) and other/unreported (2.3 percent). While it is challenging to get that acceptance letter, students who attend Davidson succeed in the academically challenging and motivating environment.
Stats
Location: Davidson, North Carolina
Tuition & Fees: $51,447
Total Cost on Campus: $65,819
Undergrads Enrolled: 1,810
Grads Enrolled: 0
Total Enrolled: 1,810
Acceptance percentage: 19.3% (class of 2022)
Percent Admitted who Enroll: 46.8% (class of 2022)
Percentage of Male Students: 51%
Percentage of Female Students: 48%