When you hear the name "Columbia, Missouri" the first thought is often the University of Missouri. While Mizzou is well known it's not the only college in town. Columbia College (CC) is a hidden gem inside the city of Columbia.
For a private university, there's more to offer than meets the eye.
From getting the full college experience to having unique once in a lifetime adventure, Columbia College offers all of it.
https://www.facebook.com/ColumbiaCollegeMO/videos/vl.535736667205818/2483676265216834/?type=1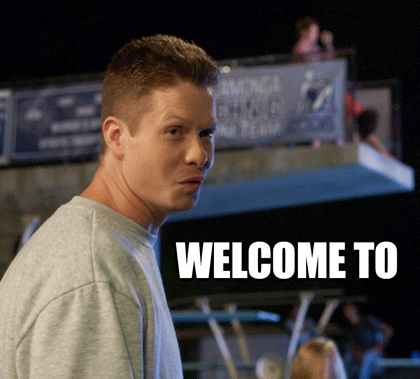 Bringing Film to Life
What it feels like to go here
Often the scariest part of leaving for college is wondering if this new place will ever feel like home. Columbia College understands this fear and strives to make the campus "home away from home." The inclusivity and smiling faces around every corner aids in easing any first-year nerves. "After my first semester there it felt like home," junior Kyle Rolfes said. The community that surrounds the campus is one unlike any other, with faculty that take time out of their days to get to know their students and go out of their way to make the transition physically, mentally, and emotionally easier. Transitioning into college takes time and while there still may be anxious nights equipped with an entire pint of Ben & Jerry's, you're sure to have a hefty support system from the moment you step on campus.
Besides becoming a home away from home, CC is often described by students as a stepping-stone from high school to the real world. Learning to juggle homework, a job, extracurriculars, and the basics of everyday "adulting" is not easy for young adults. Unlike the surrounding universities in Columbia, CC makes sure that everyone is taken care of on a personal level, like having teachers who check in on students as well as resources (math, writing and tutoring services to name a few) to help students be the best they can be. Teachers reach out from emails and office hours to check in on the students' understanding of each subject as well as how they are doing personally as college often includes hefty amounts of stress. Columbia College makes it easy to find a balance in everything. "You really have to experience it yourself to really understand and appreciate the college," Rolfes said. Even though reading through all the articles and tours of the beautiful campus can give you an idea of CC, it doesn't compare to the strong community that you'll grow during your years there.
Awesome Alumni
Despite the status of a tiny liberal arts college, alumni of Columbia College shout with big voices in the world. The opportunities that CC alumni encounter range from entering into military services to Missouri Housing Department. Every alum's story is different but for Rachael Fehl, Rachel Davis and Madeline Brown the core of their success started at Columbia College.
Rachael Fehl, an Army Captain, returned from her tour in Afghanistan and decided to pursue an MBA from Columbia College. With research and education in hand, Fehl lives with her husband and they are small successful business owners.
Rachel Davis, another CC alumni, has a story that can be described as "pulling yourself up by your bootstraps." Between classes, work at the Missouri Housing Department, raising children and finally battling cancer, Davis thought she would never finish her degree. She recently graduated with her Bachelor of Science in Business Administration.
Madeline Brown achieved a dream of working for Amazon. Columbia College's class size was small and personal that provided Brown with comfort as she pursued her degree. She earned her Bachelor of Science in International Business and Business Administration. There are so many other amazing alumni who do incredible things to better our community and the world we live in.
Where We Hang
Whether it's between classes, for a meeting, or a game night with friends, the spots to hang out on campus range from casual corners to open lobbies. The best spot to hang out though? Miller Lawn. The wide-open space allows for students to watch sand volleyball and sit by the fire pit that often hosts a variety of on-campus events. But on wintery days like today when outside isn't the best place to chill, the dorms are often the most popular cozy hangout spot. When there are no sporting events going on students like to go and watch the Columbia College Esports league compete. Esports is something that is still new and creates a large buzz for those who've never seen or experienced it before. Other places include the quad, a classic in college hangout destinations.
Q&A with Columbia Cougars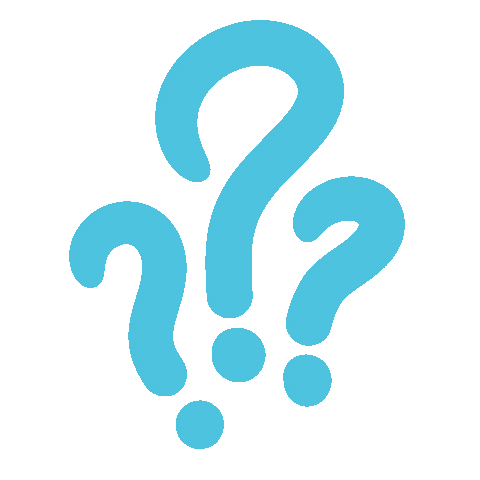 1. How much are students partying?
"35%," sophomore Jordan Stephens said.
"60%," sophomore Steven King said.
2. What will you get in trouble for at your school?
"People get in trouble for normal things that people get in trouble for. We've got a really safe campus so you typically see minor things and those are handled really well by either residential life or campus safety," Rolfes said.
3. How much sex are students having? How is safe sex encouraged on campus?
"I'd say most students are sexually active. The school does a good job in promoting safe sex with different safe sex programs and reminders around campus to raise awareness," junior Holly Hargis said.
4. What would you tell incoming freshmen about your school?
"I would tell incoming freshmen to get involved early on so that CC feels like home, I would also say if they are unsure of what they want to major in its okay to be undecided," junior Breana Peters said.
5. Why should students attend Columbia College?
"If you want to feel like you're a part of something greater than yourself then choose CC. CC means a lot to my heart, it stands for so much more and you feel like family here," Stephens said.
Student Reviews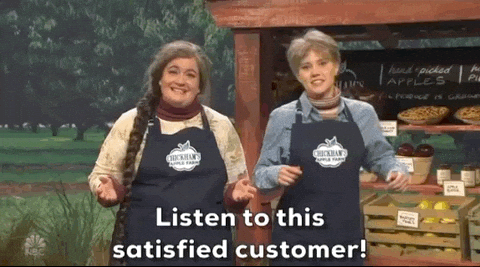 "I would give CC 4/5 stars. The education and friendliness are amazing. The only downside is paying for a meal plan when home-cooked food is so much better," Hargis said.
"3/5 for the amazing people and experiences," freshman Landon Jackson said.
"4.5/5 stars. CC is an amazing place where you really feel cared for as an individual and as a community member," Rolfes said.
"Out of 10, I'd say a 7.5. The teachers are very caring about the students since it is such a small campus and it is a beautiful campus too. But price is a factor and is a little more expensive than a public university" junior Tyana Shelby said.
"8/10. The professors in the criminology department are really cool and they are helpful with transitioning from high school to college. I like how everything is so close together but still feels spacious," freshman Katie Diveron said.
Top 3 Majors

1. Nursing
2. Business
3. Forensic Science
Top 3 Student Organizations
1. Campus Activities Board
https://www.facebook.com/ColumbiaCollegeCAB/videos/437691943505375/?v=437691943505375
Think back to the first weeks of school when there was free food and fun activities all over campus. The people who make those events happen are those in the Campus activities board. Meetings for C.A.B. happen once a week where they review past events to see what worked and what didn't as well as discuss ideas and plans for the next big activity. From planning field days to hosting concerts and guest speakers on campus, the Campus Activities Board works to be the source of the fun.
2. Student Government Association
https://www.facebook.com/CCSGA/videos/1374847042547709/
College campuses are a lot like mini countries. With lots of people in one place there's often conflict. "We've got the unique opportunity to take the ideas and concerns of our student body and help find a solution," SGA President Zachary McAdams said. "I love that we work with every level of the campus in order to improve the student experience." Besides helping create a safe and fun environment, SGA hosts educational events such as the Safety Night, Ghost Tours and Self-Care events. Not only do they work on bettering Columbia College, but they've also teamed up with other local universities to keep the city of Columbia the amazing place we all fell in love with.
3. Student Ambassadors
Think about brand ambassadors for clothing stores. Student ambassadors are the same except they communicate their love and passion for Columbia College. "My favorite part about S.A. would be meeting students that are excited to go to Columbia College, their excitement is so contagious it's great!" sophomore Taylor Hostens said. But what exactly do Student Ambassadors do? Besides sharing their love of CC with other potential students they also help out during Registration Day. "We tailor each student's experience on campus to their interests and future goals to ensure that they enjoy their time at CC," Hostens said. A typical meeting starts with the positives of the week. They also take the time to dive into what activities and projects have been going well and preparations for upcoming events.
Getting In
College applications are no walk in the park; between test scores, supplemental material and the day to day homework from school it can be overwhelming. You feel like you're drowning in application questions, ACT preparations, and not to mention you're trying to have the best senior year ever. You always want to put your best foot forward when applying to your dream school and applying to CC is no exception when giving it your best shot. GPA requirements, ACT scores and more are big factors to consider and work on when applying to any college, but one thing that many students don't consider is scholarships. Being a private university, CC offers tons of scholarships to help students pay for the great experience you're about to have. If you have any questions about the application process the admissions counsel at CC is really supportive and can help you navigate the treacherous waters of college applications.
Stats
Location: Columbia, Missouri
Tuition & Fees: For one academic year $24,320
Total cost on Campus: For one academic year $38,534
Undergrads enrolled:1211
Grads enrolled:1008
Total Enrolled: 11,632
Acceptance Percentage: 100%
Percent Admitted who Enroll: 43%
Enrollment: 4586
Percentage of Male Students: 43.68%
Percentage of Female Students: 56.32%
Percentage Receiving Financial Aid: 99%
Percentage Receiving Federal Grants: 50.42%
Percentage Receiving Federal Loans: 65%