The College of St. Benedict and St. John's University
[toc]
The Vibe
The outdoorsy Catholic's heaven
What It Feels Like to Go Here
Students at the College of St. Benedict and St. John's University easily earn their daily exercise, considering they trek six miles to see a person of the opposite gender. Just kidding—modes of transportation other than walking, exist. Surrounded by lush forest and pristine lakes, the College of St. Benedict and St. John's University provide a dream outdoor playground for CSBSJU students. Those who need to satisfy their Chipotle and Starbucks cravings drive a few minutes to St. Cloud, one of Minnesota's larger cities. CSBSJU students enjoy the benefits of exclusive "girl" or "guy" time, while also attending co-ed classes. Committed to tradition, yet embracing of independent thinking, CSBSJU teaches its students to carry on the traditions of alumni, while also creating their own unique college experience.
Awesome Alumni
Both the College of St. Benedict and St. John's produced notable alumni. After graduating from St. Benedict, Rebecca Johnson ('01), pursued a career in biotechnology and later attended medical school at the University of Minnesota to work on autism genetics research. Thankful for the scholarships given to her by St. Benedict, Dr. Giavana Bain Jones ('01), currently serves as Program Director of Scholarships at the Lyford Cay Foundation, a non-profit for investigating learning opportunities for Bahamian children, adults and communities. St. John's graduate Gary Eichten ('69) served as a producer and program host for Minnesota Public Radio for over 40 years. Nationally known author Jon Hassler ('55) wrote novels, plays and fiction and serves as another notable alumna of St. John's University.
Where We Hang
Because of CSBSJU's location in a small town and its four-year housing requirement, most students spend their time on campus. You'll find them lounging on SJU's beach, grabbing a cup of coffee or a tasty treat at O'Connell's bakery or supporting one another at athletic and performing arts events. In the fall, the University of St. John's Johnnies football team plays the University of St. Thomas Tommies. "[The SJU and UST game] is probably the biggest event of the year. I'm pretty sure every student is there and so many alumni come back for it," St. Benedict junior Emma Zvanovec said. When students wish to travel off campus, The Local Blend makes a great coffee date, while those 21 and over party it up at Sal's Bar and Grille.
Q&A
1. How much are students partying?
"There is a party culture here. The houses in St. Joe all have names and there's a party at most of them every weekend. Saturdays with home football games are like one giant party—alumni, parents and students all show up for the game, and there is tailgating in the parking lot by the field. It's really the experience of a D1 football powerhouse at a small liberal arts school in the middle of the woods." – Matt Rengo, junior
2. What will you get in trouble for at your school?
"We have a rule where men can't be in women's residence areas and women can't be in men's after a certain time on weekdays and weekends. This is a part of the all-girl/all-boy school thing. So if you try to have someone of the opposite gender sleep over and you get caught, you will get in trouble." – Emma Zvanovec, junior
3. How much sex are students having?
"St. Ben's and St. John's are a lot more about relationships than hookup culture. Yeah, hookups happen, but not nearly as often as other schools." – Tyler Wilson, junior
4. What would you tell incoming freshmen about your school?
"I would tell them to ignore all the crap that they have heard about what the 'college experience' is supposed to be. They don't know what they want their experience to be yet, but they will. I fumbled around for a year and a half before I found my good friends, favorite activities, intended major and idea of what I want my life on campus to be." – Ellie Bartyzal, junior
5. What is the most popular event on campus?
"The most popular events on campus are definitely football games. St. John's has an amazing football tradition and everyone is very passionate about it." – Kevin Dudley, junior
Student Reviews
1. "I'm surprised at how much I enjoy going to an 'all-girls' school. CSB and SJU literally share everything between campuses besides the residences for students. I just enjoy the girl time." – Emma Zvanovec, Class of 2018
2. "The campus in general is under the shadow of the Benedictine Values which form a sense of community that is often talked about on our campus. People respect each other's differences and are willing to support them if for no other reason than they are a Bennie/Johnnie too. And we constantly have the monks and nuns collaborating with the school to emphasize our values and what we believe in as a community." – Ellie Bartyzal, Class of 2018
3. "The joint relationship between CSB and SJU is unlike any other school, but it creates a really unique environment. Having two campuses means twice as many places to study, to eat and to hangout. The support networks here are also really strong. Professors are always available to discuss class or just talk, and students really take advantage of it. I know I have several professors/administrators I can go to about anything" – Matt Rengo, Class of 2018
4. "At St. John's and St. Ben's, students don't dress up as much as other schools. A student showing up to class in sweatpants isn't unheard of." – Tyler Wilson, Class of 2018
5. "CSBSJU is a very community oriented place. There is a very positive vibe and people get along very well." – Kevin Dudley, Class of 2018
Top 3 Majors
1. Global Business Leadership
2. Accounting
3. Biology
Top 3 Most Popular Student Organizations
1. The Record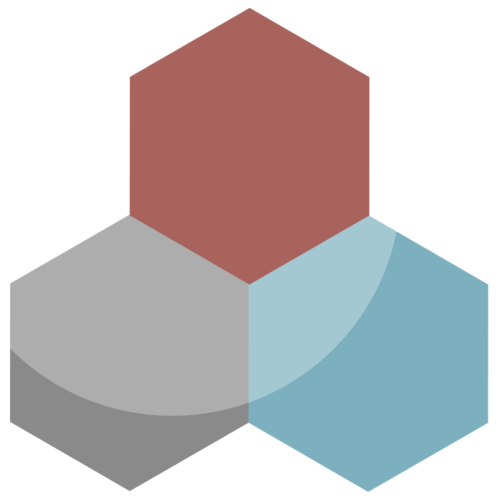 The Record is the official student newspaper of the College of Saint Benedict and St. John's University. "I enjoy The Record because the people are amazing there, but I also love getting the chance to tell the stories of CSB/SJU and the communities that surround our campuses," Bartyzal said. The Record consists of student writers, editors and those who work on multimedia, design, advertising and production.
2. The Crew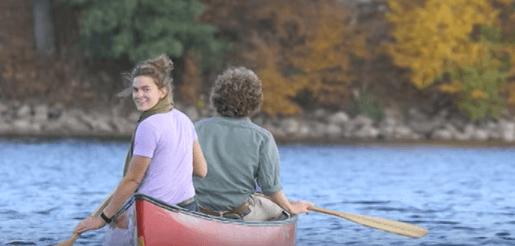 The Crew is a student-run, co-ed rowing club that competes in the fall and spring. "I really enjoy crew because of the atmosphere and how enjoyable it is. Though it's a lot of work and early mornings, the people in it are incredible and we have a great time," Rengo said. Because the students run the club, they plan practices and races, train new members and repair boats. The Crew travels to other states in the Midwest to compete.
3. Cross-country and Track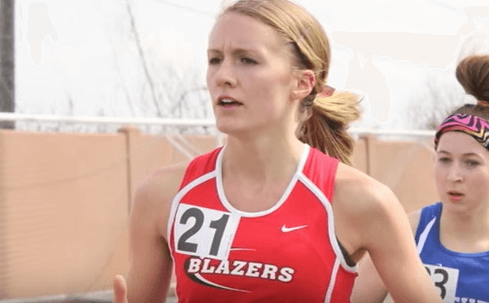 Cross-country and track are official sports at St. Benedict and St. John's University. Cross-country takes place in the fall, while track occurs in the spring. Both the men and women's teams compete in the Minnesota Intercollegiate Athletic Conference (MIAC) against other NCAA Division III Minnesota private schools. "I enjoy [cross-country and track] because I love staying in shape and I love to compete," Dudley said.
Getting In
To attend CSB/SJU, students must score high on the ACT or SAT and receive strong high school grades. They must also demonstrate commitment to their communities and involvement in extracurricular activities. The average ACT score falls between 23 and 28, while the average SAT score ranges from 1590 to 1880. CSB/SJU students' GPAs fall between a 3.34 and 3.9.
Stats
Location: St. Joseph, MN
Tuition & Fees: $42,271 (CSB), $41,732 (SJU)
Total Cost on Campus: $42,271 (CSB), $41,732 (SJU)
Undergrads Enrolled: 1,943 (CSB), 1,742 (SJU)
Grads Enrolled: 127 (SJU)
Total Enrolled: 3,812
Acceptance percentage: 74.1% (CSB/SJU)
Enrollment: 3,916
Percentage of Male Students: 51.6%
Percentage of Female Students: 48.4%
Percentage Receiving Financial Aid: 95%