Bucknell University–Lewisberg, PA
The Vibe
Preppies' Paradise
What it Feels Like to Go Here
Talk about private school vibes—full of frats and diligent students. Now, let's get to the Bucknell basics. The academics? Rigorous. Class schedule? Insane. Party scene? Wild. But, the overall experience? No regrets.
Bucknell provides an incredible education for students. Dive deep into the engineering curriculum and bust your butt for that solid grade on your first chemical engineering exam. After that go to the dining hall and get some above average food for lunch before your last class of the week. The food may even taste better than mom's home-cooked meals. Sit bored out your mind in that gen ed because let's talk honestly, only that professor stands in the way of your lit weekend.
Go home, take a nap and get some rest; as 9 p.m. approaches, the fun begins. Go pregame with your best friends and then hit the the favorite frat houses like Smmi and Kappa Sig for some parties. As a guy, you'll probably get denied from one, two or maybe even, three frats before your finally get in. If not, walk up to any of them and get right in for your night of fun. Dance the night away and pass out before waking up Saturday to get breakfast at Ard's Farm, get some school work done and do it all again.
Awesome Alumni
Every college kids knows the American Pie series. It speaks to what every kid dreams their high school, college and party experience would be like. You all watched The Hangover series and hope that your bachelor party and vacations with friends get that lit. J.C. Spink graduated from Bucknell and co-produced both of those movies. Fellow graduate Chris Bender also worked with Spink to produce the American Pie and The Hangover series. And finally, there's Jay Wright, a name that needs no introduction. His two national championships at Villanova in the last three years speak for themselves.
Where We Hang
The bigger the better, so why go to a small-town school? For such a small area, Bucknell students certainly find their fair share of activities to keep busy.
At Bucknell Greek life rules the party scene so your Fridays and Saturdays will likely bring you to a frat house. You will probably see the typical party scenes from movies like how disgusting the house is and how rude some of the frat brothers act but that won't stop you from enjoying your night. "Get some of your friends and go out and have a good time, live the college experience. My only advice is never try to find love in a frat basement," Bucknell senior Claire Elfers said.
Bucknell basketball brings life to campus come the season opener. Get your face painted for big games, hold fat heads of coach Nathan Davis and star players like Nana Foulland. Then scream while the opposing team shoots key foul shots. Hear Dick Vitale from the sideline reporters table yelling, "It's madness." Bucknell senior Robert Hass said,"It's amazing to be in such a live environment. Last year when we made the NCAA Tournament students got discount tickets, travel and hotel stay. It really was a once in a lifetime opportunity and I made so many memories while at the tournament."
Of course dating becomes important to all teenagers and even more so in college. Everyone looks for that special one of a kind date to take their significant other on. Bucknell students rave about the Campus Theatre. This theatre takes people back in time with the 1950 layout and feel. But then with modern day newly released movies played on the big screen. Students at Bucknell go down into town to see films and pretend they are the men and women of past times.
Q&A
1. How much are students partying?
"The party scene is very Greek-life oriented. As a freshman guy, especially first semester, it will be very tough to get into parties. Girls will get into pretty much any party they wants. However, it will get easier for guys to get into parties as time goes on. Bucknell has a work hard play hard mentality." Bucknell freshman Josh Blume said.
2. What will you get in trouble for at your school?
"Being that it is a small school in a quiet area, its easy to get in trouble for being a little to rowdy if you are in town or just to intoxicated after a party. Locals get frustrated with that," Bucknell junior Dani Goldberg said.
3. What would you tell incoming freshman about your school?
"I would say to be mindful of your academics. I mean the party scene here is wild and if you join Greek life it is even better. You could always be doing something that isn't school work. Make sure to take care of business in the classroom," Bucknell senior Emily Catherine said.
4. What was the biggest surprise about your school once you arrived?
"The diversity is not the way that they describe it in the pamphlets and at tours. You can walk campus one day and see a little diversity but once you are there every day, you see the true colors. It is a predominantly white middle and upper class school," Bucknell junior Justin Bethea said.
5. If you could change one thing about your college experience at Bucknell what would it be?
"I would take advantage of more of the fun classes that the university offers. They offer so many classes that can take the place of some of the boring normal chemistry and biology classes. Taking those classes would have eased some of my class load and balanced out of courses with things I enjoyed," Bucknell alumnus Adam Minggia said.
Student Reviews
"What I like about Bucknell is the environment created by the staff, campus, and students that promotes not only success within the classroom but also outside of it. Bucknell is welcoming to all students and provides ample opportunities to be involved in various activities throughout campus." – Sarah Knox, Class of 2021.
"Bucknell certainly made college some of the best years of my life by attracting students from across the country. The orientation program along with campus events and clubs brings the students together. You will not meet a student body more supportive of their school. Ray Bucknell!" – Tony Veloz, Class of 2014.
"I have loved my time at Bucknell and am sad to be graduating in the spring. The professors really try to form relationships with the students and yearn to get to know you. The school spirit is great and everyone that goes there loves Bucknell." – Gabe Scott, Class of 2019.
"I am freshman guy who just finished my first semester. I have enjoyed my time here. The classes have lots of work, but in my experience it is still possible to do well. The food is better than most colleges, but it can get repetitive if you are on the unlimited swipes. There is better food when you use dining dollars instead of swipes." – Jobe Chishko, Class of 2021.
"Bucknell academics are rigorous, but for anyone who can get in to Bucknell, they are easy to manage. The professors are absolutely amazing and really care about their students. The party scene is crazy as expected, but you also don't feel pressured if you need to stay in to study for a weekend. The friendships I have made already are so special, and as there is a decent amount of preppy stuck up kids (as any college has), there are so many incredible individuals from all over the US that I have met." – Harry Weber, Class of 2021.
Top 3 Majors
1. Engineering
2. Accounting and Finance
3. Economics
Top 3 Most Popular Student Organizations
1. 'Nell Party
Tell the truth. You didn't grow up dreaming of a life as an accountant, sales associate or a lawyer. We know you wanted to try your hand as a baseball player, a CEO, a rock star, hey, maybe even a comedian. 'Nell Party brings that childhood dream to life. This group of students work together to really hone in on their stand-up comedy skills. They meet once a week and even host some shows for the student body to come and see in the various auditoriums across campus. If the college degree falls through, you may find your real calling here. "I've gone to a few of the stand-up shows they put on and I am shocked every time. Literally it's nonstop laughs as though I am at a professional show watching Kevin Hart," Bucknell junior Ian Okeefe said. If you want to relive your childhood dream then this may work for you.
2. Chemical Engineering Car Club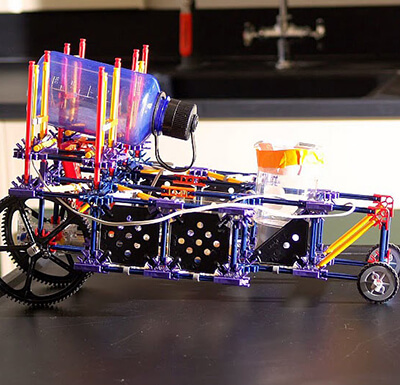 Who doesn't want to see some American muscle action? Well…actually chemical muscle. Chem-E Car Club meets once a week, but at the end of the year they compete in a national competition. These students work tirelessly to put together a car that runs by the means of a chemical reaction. Once the car runs to perfection they take it to the national stage in Philadelphia. On your mark, get set, go these cars go off in a race to the finish line. Bucknell students placed as high as 6thin this national competition in 2008. Their reactions to the finish were priceless (pun intended). "The competition each year is by far the best part. Not only do I gain hands on experience in this club but my work actually gets displayed. It is nice to know that by the time our car is done that the hard work will pay off at the competition," ChemE Car Club member Andrew Litzenberg said.
3. College Dropout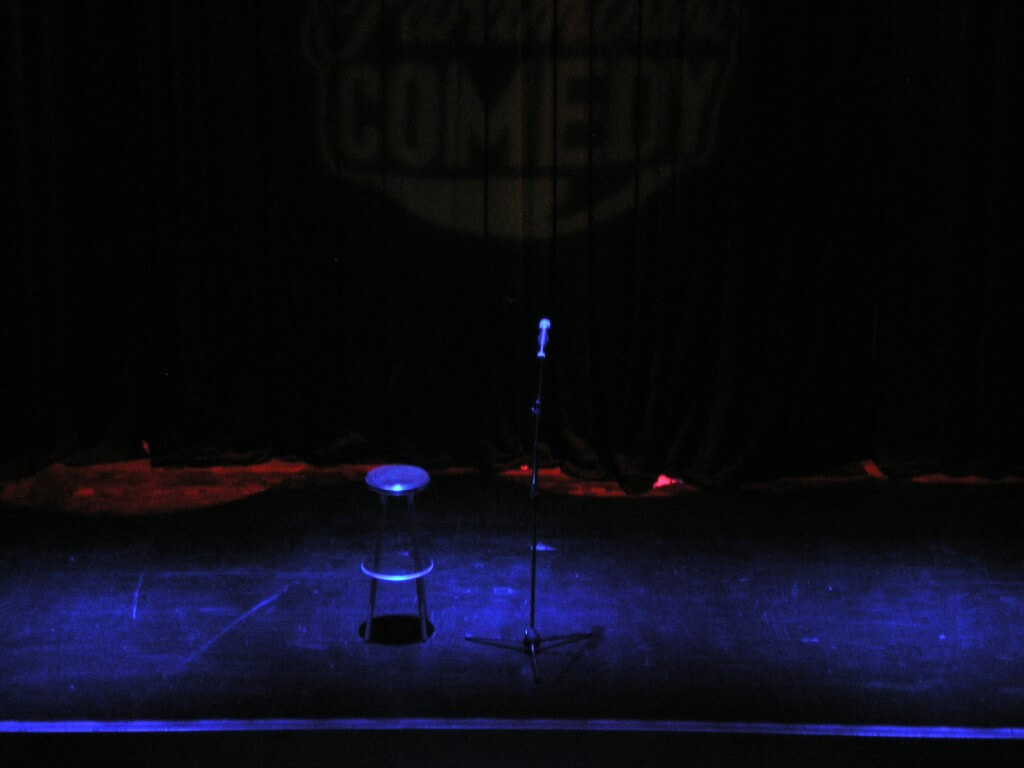 Extra, extra. Laugh all about it.College Dropout assumes the responsibility of bringing the laughs to campus. This club specializes in marketing and advertising. Students learn how to sell people on the performers and attract attention to make nights a success. They design advertisements to be displayed on TV and paper flyers for all around campus. They work to provide students with a way nice night of entertainment and stress reliever from work. The students in this club have fun while still working hands on in the field of interest to them. Join this club and gain the knowledge and hands on experience to one day work with celebrities for commercials that you see on TV every day. "Book work can only teach you so much. Getting out there and actual working hands on, talking to clients to get them to come to campus and promoting the show so that it goes off like a bang is the important part. This clubs provides me with that hands on experience so that I can grow and learn what I need to work on," College Dropout Club member Lizzie Baker said.
Getting In
Bucknell demands a lot from their students. For a school with nationally ranked programs, they want the best of the best. Like any school, your grades carry a lot of weight and your SAT/ACT scores.
This may come as a shock but a kid's intelligence goes far beyond just test scores. Show this in your extracurriculars. Join lots of clubs in high school and get involved. Show the admissions counselors that you possess ambition. Find clubs at your school that pertains to what you want to major in. That shows hands on experience and the drive to actively pursuing your career before even getting to college.
Most importantly really sell yourself in your application essay. Some kids sell themselves short because they hate talking about themselves. They don't want to be looked at as conceited or selfish or any of those other bad qualities…forget that. You worked hard for four years for this moment so you deserve to talk highly of yourself. Show what makes you different than the other 10,000 kids applying.
Stats
Location: Lewisburg, Pennsylvania
Total Enrolled: 3,571
Applicants: 10,487
Acceptance Rate: 29.9%
Percent Admitted Who Enroll: 30.3%
Enrollment: 950
Percentage of Male Students: 49.9%
Percentage of Female Students: 50.1%
Countries Represented: 54 (Examples- Afghanistan, Italy, Serbia, Zambia and many more)
States Represented: 35 and District of Columbia and U.S. Virgin Islands
GPA: 3.54
SAT Scores: Critical Reading: 590-670; Math: 610-710; Writing: 590-690
ACT: 28-32