University of Wisconsin-Milwaukee–Milwaukee, WI
The Vibe
Big city business
What it feels like to go here
The University Wisconsin, Milwaukee: the place to go for big city vibes with a small campus feel. UWM makes for a popular destination if people want to avoid the huge campuses like the University of Madison, yet still want all the excitement, debauchery and parties that college provides. Located in the suburbs of Milwaukee (perfect for house parties), five minutes from Bradford Beach (perfect for beach parties) and a hop and a skip away from beautiful downtown Milwaukee, you'll never grow bored here. At the same time, UWM provides excellent academic resources that can help any student succeed. Their top ranked business, engineering and education programs draw students from far and wide. UWM students do their best to find the balance between partying, D1 sports and classes. And the university helps make it that much easier for them.
The students at UWM love the campus. You can make it all the way around the campus in 10 minutes or less, but that doesn't take away from the many fun things offered by the campus including bowling, great eating destinations and relaxing hang out spots. Students praise the accessibility of the city with popular destinations like the Milwaukee Public Market, the Milwaukee Art Museum and many Fortune 500 companies for the business majors of UWM. They love the outdoor options to get away from the city such as Bradford Beach for a relaxing beach day and Havenwoods State Forest for some intense hiking, but they also love having the city option when they need the lights and electric atmosphere that the beautiful city of Milwaukee provides. But the city offers much more than that. It's also a place that these students call home. Maybe that's why 75 percent of UWM alumni end up sticking around in Wisconsin…
Notable Alumni
UWM has produced some wildly successful alumni in all corners of the world and in all sorts of jobs. Technology geeks may recognize the name Satya Nadella, the current CEO of Microsoft who graduated from the university in 1990 with a degree in computer science. Some may recognize the name Kimberly Motley. She graduated with a degree in criminal justice in 1999. Kimberly was the first non-Afghan to litigate in Afghanistan. And, in another totally different direction, Frank Caliendo graduated from the university in 1996 with a degree in Mass Communication and Broadcast Journalism. Famous for his impressions and work on MADtv and Fox NFL Sunday, Frank once said, "But I didn't really know what I could do until I was in college at UWM."
Where We Hang
UWM has a unique balance of people who party on the weekends and people who prefer to hang out with friends and enjoy themselves sober. "A great spot to hang out is in the Union Commons with friends over lunch… or the Union Rec where you can play a game of pool or go bowling. When it's warm, the sand volleyball court is my favorite place to hang out," said freshman Emma Rae. Not many campuses have options like bowling and beach volleyball all within walking distance of each other. "Hang out spots on campus are the Klotsche, the Gasthaus, the REC, the Channel, the Cafe and the lounges," said freshman Joneah Carr. UWM has tons of places for you and your friends to chill for a lazy Friday night. The city of Milwaukee offers an adventure for everyone, however, from museums and art to beaches and forest. No matter your style, you will find your nook on campus and in town. Milwaukee stays stocked up with local bars, world renowned libraries and exquisite architecture—all within a short bus ride from the dorms.
Q&A
1. How much are students partying?
"The presence of a party scene at UWM was very prominent until Halloween, and to find one was as easy as asking for addresses any night of the week, taking the $5 for cover charge and walking within three blocks of campus. After Halloween it died down drastically, to maybe four to five parties from Sunday to Sunday, which had a strong chance of being invite only," former freshman Alex Scharinger said.
2. What will you get in trouble for at UWM?
"Having a weapon on you for sure, dorm room violations, drinking, having a vape or smoke in the residence halls. I've never gotten in trouble but those are some of the things you could get in trouble for. Also parking in their structure without a permit, even though they're $550 a semester and a major rip off," freshman Ben Grosskreuz said.
3. How much sex are students having?
"I don't believe that students are having as much sex in college as is glorified in movies," freshman Joneah Carr said.
4. What would you tell incoming freshman about your school?
"I would tell incoming freshman to give it a try, it's a nice place to be," Brad Stevens said.
5. Why did you drop out of UWM?
"My reason/s for dropping out had nothing against the school specifically, besides the outrageous cost they charge. My main reason for leaving is that I currently have a great job that pays very well with the opportunity to grow immensely in pay, experience and knowledge along with the inability to see myself sitting behind a desk at a 9 to 5 job, which is what I was previously going to school for," former freshman Alex Scharinger said.
Student Reviews
"There is always something fun to do on campus or in the city and there are new friends to meet every day. I feel that I am wanted as a student and that the university does what it can to help each individual succeed. If I could rate UWM, I would give it five stars because it is a wonderful place to be." – Emma Rae, Class of 2021.
"I feel that UWM allows the students many opportunities to get involved. There is almost never a time where nothing is happening on campus (unless it's finals week or break). Along with all the extracurricular activities that UWM provides for their students, they also have help and support for students whether that be physically, mentally or academically." – Joneah Carr, Class of 2021.
"Overall, UWM does a good job and I wouldn't consider it a loser UW school, I think it ranks right behind Madison in terms of academics. There are plenty of opportunities to get involved and I even got set up with an undergraduate research doctor who wasn't part of the UWM staff. So they do a good job with finding resources to get students to their goals. The housing isn't great, however, and the food sucks." – Benjamin Grosskreuz, Class of 2021.
"There was always a push to stay in school and plenty of talk about keeping retention rate of students high. They provided every possible resource you could need to find out what needed to be done to advance through your education, along with what options there are after college." – Alex Scharinger, former freshman.
"UWM is a pretty nice school on a nice campus. While it's not the safest place in the world, the school itself is very safe. There are also plenty of things to keep you entertained on campus." – Brad Stevens.
Top 3 Majors
1. Business Management
2. Marketing
3. Education
Top 3 Student Organizations
1. Campus Activities Board (CAB)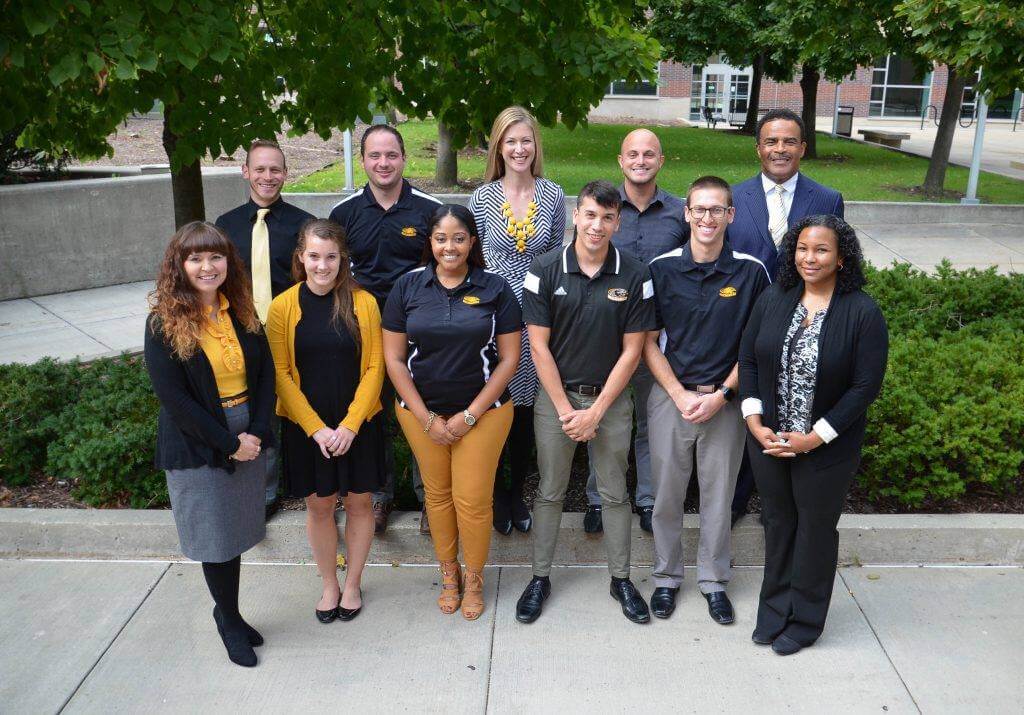 Events by students, for students. The CAB plans events that will help students gain friendships while getting away from their studies and just relaxing a little bit. "From what I have experienced, CAB seems to be the most popular student org. They organize exciting events throughout the year including PantherFest which is held at the Summerfest grounds," said freshman Emma Rae. These student-planned events are beloved by all because who knows the students of UWM better than the students of UWM.
2. Student Housing Administrative Council (SHAC)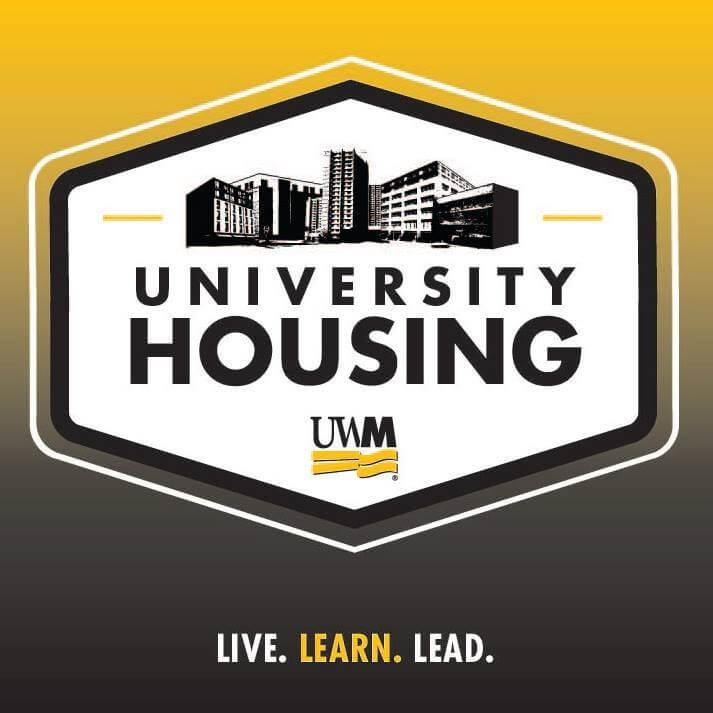 SHAC may seem like just a bunch of students on the housing board, but SHAC does so much more than that. SHAC let's students speak for the students. They decide, by living in the residence halls, what changes need to happen in the halls to improve the living conditions of the students. They also hold events for students in the residence halls. "SHAC is one of the most popular student organizations. SHAC holds events for the students nearly every Thursday at 9:27 p.m. These events are held in hopes of allowing students to get away from their books for a minute, stop stressing about their schoolwork, and just take time for themselves," said Freshman Joneah Carr. SHAC also provides gift boxes for holidays, finals and for the times when parents just want to send their kid something special.
3. Intramural Sports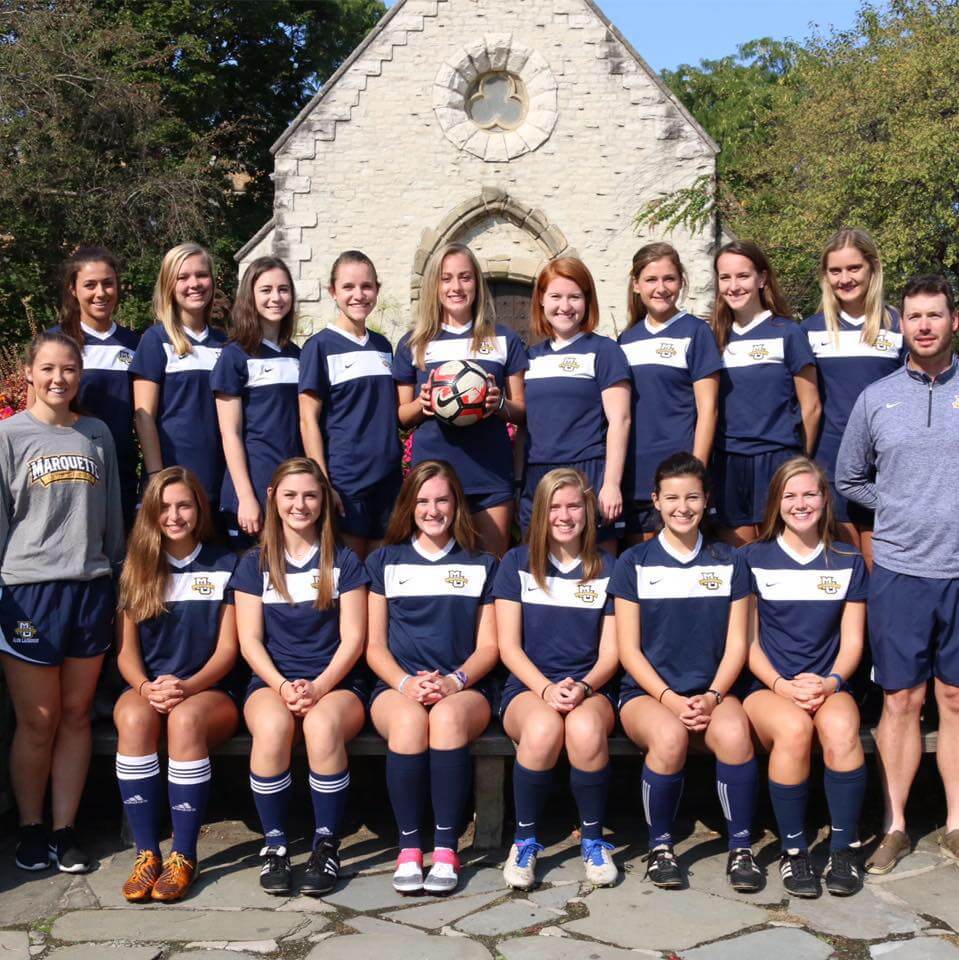 An obvious classic for the final spot on the popular student orgs: Intramural sports. Intramural sports are perfect for people who don't wish to quit playing sports all together, but couldn't keep playing at the collegiate level. "People seem to really like intramural sports, but the chem nerds like chemistry club a lot better," said freshman Ben Grosskruez. Intramural sports offer a chance for comradery, exercise and even employment for those who don't want to join in on the game and would rather ref or scorekeep. UWM's intramural sports go far beyond the usual basketball and volleyball. They also offer bowling, billiards, racquetball and more.
Getting In
UWM, while not the most difficult school to get into, prides itself on the academic excellence their students display. At UWM, more than 75 percent of freshman were in the top 50 percent of their high school class and scored over an 18 on the ACT (1010 on the SAT). UWM is a great school for students who may not have reached their full potential in high school, along with those who made great grades and were outstanding students. UWM provides any resources necessary for students to succeed at the college level, regardless of where they were in high school.
Stats
Tuition & Fees: $22,288, Room and Board: $10,560
Total Cost on campus: $36,954
Undergraduates Enrolled: 21,375
Graduates Enrolled: 4,636
Total Enrolled: 26,011
Acceptance percentage: 72%
Percent Admitted When enrolled: N/A
Percent of Male students: 10,284 (48.1%)
Percent of female students: 11,091 (51.9%)
Percentage receiving financial aid: 35 %
Percentage receiving federal grants: N/A
Percentage receiving federal loans: N/A