The Vibe
Large school and Terp pride.
What it Feels Like to Go Here
The University of Maryland exerts the epitome of a largely populated school and campus. Students travel around campus wearing typical clothing. "It's pretty cohesive what people wear to class. Obviously, it depends on the weather, but for girls: leggings, a sweater or sweatshirt and sneakers are typical for colder weather, with guys being generally the same. Warmer weather brings athletic shorts and normal t-shirts," sophomore Katie Savinelli said. Of course, students devote hours of time every day completing homework and studying, but Terps party like they know their way around a party. "Depending on what students have going on, students could be having "fun" on any given day of the week. Partying can take place in a plethora of locations from frat houses to bars to upperclassmen apartments. In some cases, it can even occur in the dorms," sophomore Advaith Bantval said. Walking around campus and right outside of campus, you will observe UMD students grinning ear-to-ear with school pride.
Awesome Alumni
The University of Maryland has a close-knit alumni community with a range of successful, well-known alumni. Gayle King, who graduated in 1976 with a psychology major, currently co-anchors the show CBS This Morning. Gail Berman, graduating class of 1978, majored in theatre. Her notable works include producing 24, House and American Idol. Kevin Plank, graduating in '97, majored in business administration, which aided his success as the founder and CEO of Under Armour. Sergey Brin graduated in 1993 with computer science and math majors. He co–founded Google, a tool we all utilize on a daily basis. Jeff Kinney also graduated in '93 with a criminal justice major. He is the author of the iconic Diary of a Wimpy Kid series.
(Source: Admissions UMD)
Where We Hang
UMD's hotspots stay banging all times of the week. "Often times the most popping places start popping at night, such as the bars and McKeldin fountain. On nice days, the various outdoor areas around campus host students just chilling with friends, playing spikeball or engaging in other fun activities," Bantval said. Students typically spend their days studying and hammocking on McKeldin Mall, playing volleyball and spikeball at LaPlata Beach, grinding at the Eppley Recreation Center gym and buying some fast food at the Stamp Student Union. Bars, no doubt about it, are the most popular places to go to on Route 1. "The best bar is RJ Bentley's with Cornerstone coming in second and Turf in third. It's too hot in Turf and it's only fun if it's not too crowded. Bents is perfect and is right in the middle," said sophomore Oluyinka Akinola. Students travel on the campus bus to Route 1 and stand in a line for up to hours in order to get into the bars.
Q&A
1. How much are students partying?
"Students party a good amount, based on other colleges. I think there's a good in between, though. Maryland isn't known for its raging parties, but the nightlife is definitely present. It's all what you want, though. if you're not into partying, there is definitely other places and groups you can join," Savinelli said.
In the famous words of some girl in my comm class: "There's always a party around, you just have to find it!" UMD students party pretty hard, as made evident by the guy that went streaking across Route 1 this semester. You just have to know where to look. (Hint: Route 1.)
2. What will you get in trouble for at your school?
"You will get in trouble for doing underage drinking on campus and doing illegal drugs," sophomore Amruth Nagarajan said.
Maryland is pretty strict on underage drinking and the use of drugs. (You didn't hear it from me, but an RA at Centreville was fired for selling drugs to the students in his hall.) Basically, don't have it in your room. Otherwise, party on.
3. How much sex are students having? How is safe sex encouraged on campus?
"I am not sure exactly how much sex is happening at school. But safe sex is encouraged on campus through the health center," sophomore Nagarajan said.
Whether it's a casual hookup or committed lovemaking, students at Maryland are active. There's even a secret sex club that does it in McKeldin Library. I really wish I didn't know that.
4. What would you tell incoming freshman about your school?
"Get involved. There [is]a group for everything at UMD. Joining a club is a great way to make friends and discover more about yourself. Also, go to all the sports games. Some of my favorite memories are from tailgates, football games, and basketball games," sophomore Caroline Bowman said.
5. What is the best thing about being a Terp?
"The best thing about being a Terp is the community and school spirit. In my high school we didn't have a lot of school spirit and I like that at UMD we all rally for our teams," Akinola said.
Ten Student Reviews
"The clubs and organizations for different groups on campus was shockingly positive. I love how everyone can have a club to fit into and have their own community to feel comfortable. The most shocking thing was UMD's neglect of its students. There was no AC and dorms has mold and people died and they refused to address it," Akinola said.
"As an out of state student, I didn't have too many friends coming to campus, so making friends was difficult, especially within my classes since no one I knew came to UMD as an engineering student. On top of that, getting to know Maryland slang and adjusting to the fact that people refer to where they live by their counties wasn't the easiest thing," Bantval said.
"Fall semester was a little difficult because I had to figure out how to use Canvas, which is UMD's version of google classroom. I had to learn where everything was on campus, and I didn't have many friends. Spring semester was the best time of my life, though. I made a big friend group, figured out my favorite study spots, and partied with all my friends on the weekends," Bowman said.
"A shock that was positive on campus was the friendships I made. I never would have expected to find such deep and meaningful friendships in such a short few months. it's crazy to me how close friends can get, but I think that's largely due to the fact that we all live together. We fight, we cry, we laugh, we eat meals, and we do homework together. We create a little family, which is the best," Savinelli said.
"During fall semester, I truly had a tough time adjusting coming from out of state. I was very lost and when I walked out of the dorm, I was very scared and was shocked because I truly did not know a single person. It took me awhile to get to talk to people. But by second semester, I was much more comfortable and felt right at home. By going to the lounge and talking to people, I made lifelong friends that I will talk to," Nagarajan said.
"The university gave me lots of opportunities to explore the community and the campus; but it mainly helped me begin to figure out who I am, who I want to be, and what type of impact I want to have. I'm surrounded by such smart, strong and motivated people all the time, which only encourages me to be better." -Anika Reed, Journalism, Class of 2016
"I struggled with finding the rhythm of things, whether it was academics, personal life or work. It's so fast paced, I kept missing the beat on certain things… but towards the end of the semester I definitely got the hang of it." -Liriam Quintanilla, Government and Politics, Class of 2019
"My experience at UMD has been amazing! I can't emphasize how much I've grown as an individual. I'm in love with both my majors that have made my academic side everything I hoped for. When I first got to UMD I was overwhelmed by what a big school it was but once I found my niche with friends and clubs UMD became a home and not such a big school." -Erika Quito, Family Science and Psychology, Class of 2016
"I've taken some challenging classes but each has been a good learning experience. I love my friends and all the opportunities a big university has to offer and I hope to take even better advantage of them in the future." -Michaela Taylor, Psychology, Class of 2017
"Despite the fact that I live off campus, UMD has honestly become a second home. I work here, I attend classes, I go to basketball games. I didn't even do that in high school.." -Nicole Twardowics, Kinesiology, Class of 2018
Top 3 Majors
1. Biology/Biological Sciences
2. Computer Engineering
3. Computer and Information Sciences
Most Popular Student Organizations
1. The University of Maryland's Club Figure Skating Team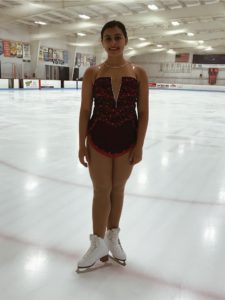 This team is quite small but is competitive and requires hard work and great time commitment. "Figure skating is a pretty rare sport, so when I joined the skating team it was so cool being surrounded by 30 other girls were Terps and figure skaters. My favorite memories are the plane rides and bus rides to competitions. We all had too much fun goofing off in the airport, eating at random rest stops, and staying in hotels together," Bowman said.
2. The Indian Students Association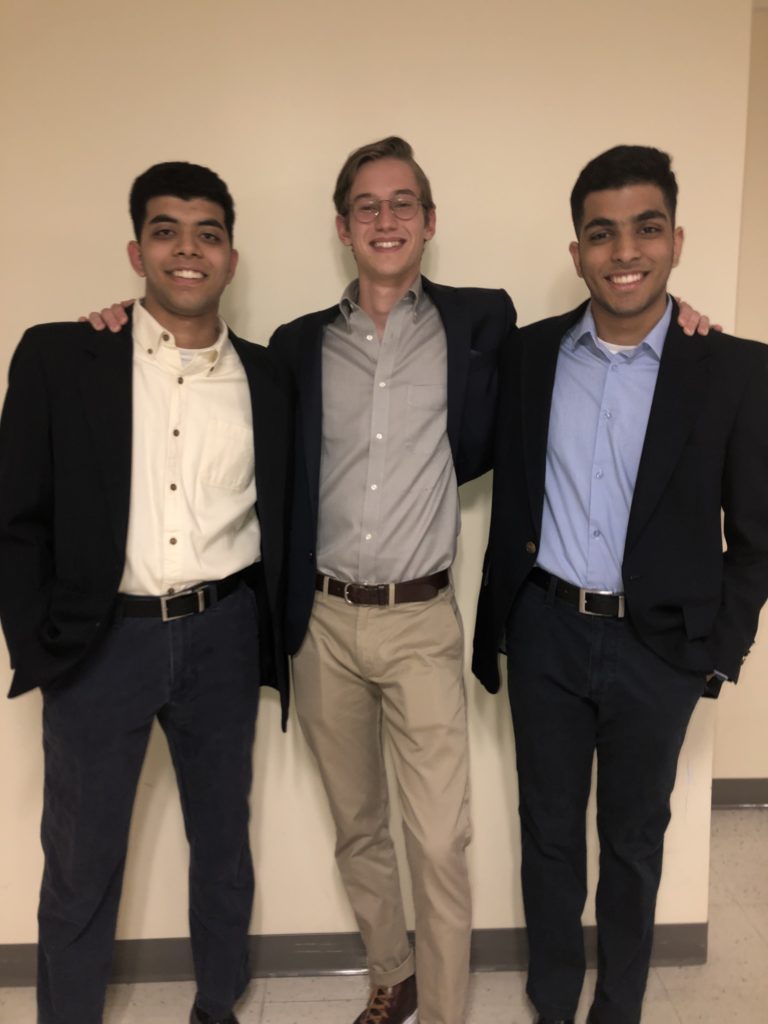 The large Indian Students Association on UMD's campus has many events full of fun and positive vibes associated with diversity. "Being kids of immigrants, my parents made it very clear throughout my childhood to continue the traditions passed down from generations…The Indian Student Association was a great way to stay with my culture. By joining ISA, I met some of my closest friends and 4 of my next year roommates. ISA had a big impact on my freshman year and made a lot of connections and memories by attending their events," Nagarajan said.
Getting In
Preparation in high school helps students to be accepted into the flagship college of Maryland. Having superb grades, high SAT and/or ACT scores and being actively involved in clubs with leadership roles will help getting you noticed when applying to the University of Maryland. "I took nine Advanced Placement classes in high school in order to boost my grade point average. I feel like having a high grade point average is one of the reasons I was accepted to UMD. I also was involved in my school and community all throughout high school, which helped to 'brand' myself and build my resume," Bowman said. Become involved in as many ways as you can during high school—it's hard work but it pays off in the end.
Stats
Location: College Park, MD
In-State Tuition & Fees: $10,595
Out-of-state Tuition & Fees: $35,216
Total Cost on Campus: $27,424
Undergrads Enrolled: 30,762
Grads Enrolled: 10,500
Total Enrolled: 41,262
Acceptance Percentage: 48.1%
Enrollment: 41,262
Percentage of Male Students: 53.2%
Percentage of Female Students: 46.8%
Percentage Receiving Financial Aid: 57% of new students
Percentage Receiving Federal Grants: 53% (in addition to scholarships)
Percentage Receiving Federal Loans: 47%
Contributions from Skye Haynes