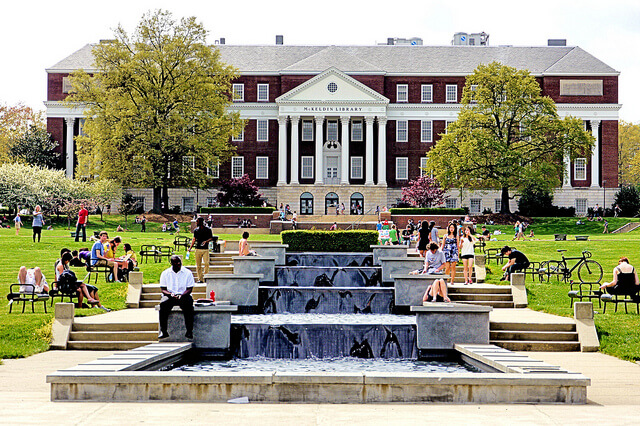 The University of Maryland is an enormous state flagship public research university. It takes about 30 minutes to walk all the way across the campus, which features a wide-open grassy mall lined with columned brick academic buildings.
Maryland boasts over 800 student organizations, and huge soccer, basketball and football fanbases cheering their Terrapins, aka "Terps," to year-long victory.
Looking for academic rigor? Maryland is no safety school; a degree from its business, journalism or engineering programs goes a long way in today's job market. Its prime nearby D.C. location and classic campus traditions make for an unforgettable four years of undergrad.
The Vibe: Classic big school
By The Numbers
27,000 Undergraduate Enrollment
63% 4-Year Graduation Rate
18:1 Student to Faculty Ratio
90 Undergraduate Majors
$24,214 In-state tuition + room & board/year
$44,507 Out-of-state tuition + room & board /year
$12,986 Average financial aid package
Top 3 Majors
1. Social Sciences
2. Business/Marketing
3. Engineering
Bragging Rights
4. Division 1, Big Ten Conference
5. Ranked #21 in National Public Universities by the U.S. News and World Report,
6. Kiplinger's Personal Finance's No. 7 best value in public higher education for in-state students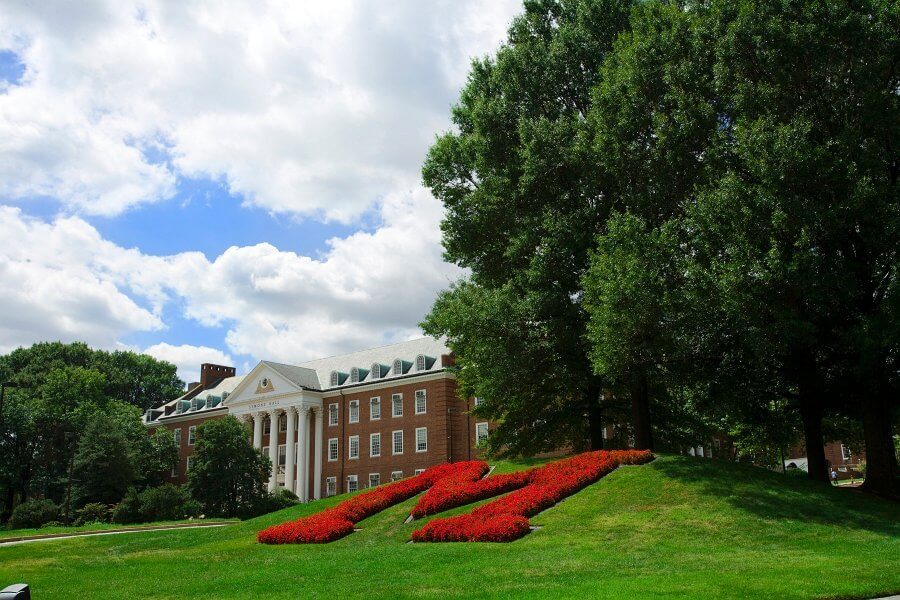 (The "M" circle, located on Campus Drive in South Campus. Photo courtesy of rhl.org)
Getting In
Selectivity: 47% admitted
SAT Critical Reading Mid-Range Test Scores: 580-690
SAT Math Mid-Range Test Scores: 620-730
Application Deadlines:
November 1st priority application (best consideration for admission; only consideration for scholarships and living-learning programs
January 20 regular application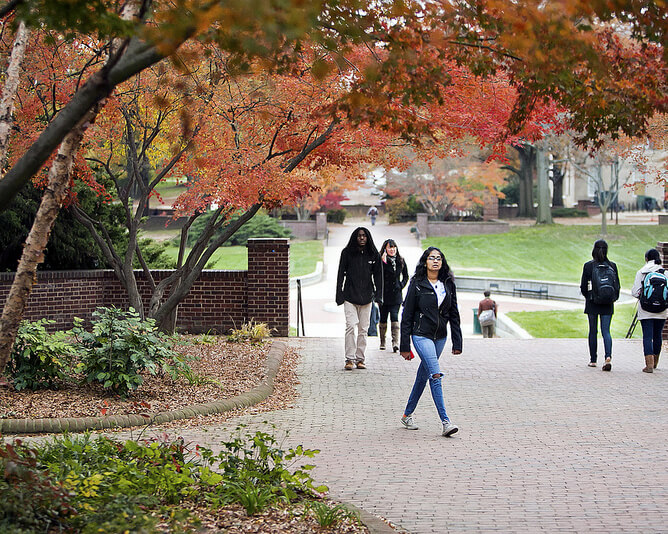 (Photo courtesy of umdrightnow.umd.edu)
We're Going Streaking Through the Quad

Celebrating Your 21st Birthday

Getting Outside the College Bubble

(main photo courtesy of UMD Archives)