University of Kansas–Lawrence, KS
[toc]
https://www.youtube.com/watch?v=dT33k_89Vf4
THE VIBE
Dedicated Fandom of The Hills
WHAT IT FEELS LIKE TO GO HERE
Time to bust out your gym shoes and Jayhawk apparel when visiting The University of Kansas' main campus, because you'll have to get used to some serious climbing. The home of the Jayhawks is at the highest elevation in Lawrence, right on Mount Oread, also known by residents as the "The Hill." In between breaths students will complain that they just took a hike and half. But don't worry—the urban life keeps everything fairy close to campus. Although sometimes a hassle, campus busses run every 30 to 45 minutes, transporting students from the hot spots on Mass St. to Target and Walmart for groceries. If you have a car on campus, be prepared for your friends to ask you for rides into town.
Around campus you'll discover more basketball talk than you ever knew existed. Students talk about everything from the games and players on the team to the renowned coach, Bill Self, who many share light-hearted jokes about. During basketball season, the students, faculty and even regular civilians of Lawrence eat, sleep and breathe university pride. Whether repping their mythical mascot on their PJ's or wearing their crimson and blues to class, residents of the community constantly cheer on their fellow hawks, creating a welcoming, friendly and fun, tight-knit environment.
You don't want to miss out on what I refer to as the Jayhawks 'bird call'. Similar to a password or a secret handshake, student, staff and alumni alike use this jargon that you wouldn't know unless you went here. "Everybody says 'rock chalk.' If you see someone else wearing a KU sweatshirt or other apparel you would say 'rock chalk.' They will respond with either 'rock chalk or Jayhawk,'" said junior Hannah Faber. Fun Fact: What began as a saying started by an old University professor as "chalk rock" was rephrased by people as "rock chalk" since they thought it sounded better. The professor got this idea from the common Lawrence resource, Limestone, since that's what a lot of the campus buildings are made out of, including the chalk your professor uses to lecture with.
AWESOME ALUMNI
You wouldn't believe the number of recognizable names and faces that trekked KU's hilly grounds before you. Take American actor, producer and comedian Paul Rudd, for example. Known for his starring roles in Anchorman and The 40-Year-Old Virgin, Rudd majored in theater at KU and was a participating fraternity member of Sigma Nu. Another familiar face? Rob Riggle. After attending the University of Kansas as a member of the Phi Gamma Delta fraternity, Riggle moved on to become an actor and comedian that grace's stages all over the United States. Aside from his brief time as a cast member of Saturday Night Live, Riggle is known for his roles in The Hangover, The Other Guys, 21 Jump Street and Step Brothers. But don't think KU only boasts famous actors. Current President of Colombia and Nobel Peace Prize recipient, Juan Manuel Santos, graduated from KU in 1973 as a member of Delta Upsilon fraternity with a Bachelors in economics and business administration. Other iconic alumni include Denver Broncos cornerback, Chris Harris Jr and NASA astronaut Ronald Ellwin Evans Jr, one of only 24 people to have ever flown to the Moon.
WHERE WE HANG
When it comes to nightlife, KU's party never ends. With nearly 20 bars in Lawrence and many just steps from campus, students can be found hitting up budget-friendly drink specials and hanging out with friends almost every day of the week. The Bullwinkle bar, famous for their red and blue Moosebowls and also known by students as "The Bowl," represents a big part of the freshman KU experience. You can also find students frequenting The Cave, The Wheel, Tonic and The Sandbar late into the night. "If you're a college student visiting a friend or a student of the University, you have to go to The Hawk. It's the dirtiest, grossest bar you will ever find yourself in but it is a rite of passage and best sums up the KU experience," said Faber. You wouldn't believe how long students wait in line outside in the cold before getting into The Hawk, only to venture downstairs into the hot and sweaty "Boom Boom Room." If you don't want to go to a bar, KU offers plenty of opportunities for some Project X level house parties if you head over to Frat Row. The Granada, a concert venue known for hosting EDM shows, makes for a trippy evening if that's your kind of thing. When asked if drinking and partying are part of the KU culture, no one would argue against it.
Don't stress if you'd rather spend more time in a low-key environment. The university also has tons of places to hangout and chill if you're looking for a more relaxing spot. Many students enjoy the little independent coffee shops, all differently themed, scattered across the city. For studying, check out the libraries on campus—but don't go to Anschutz Library for any quiet time. "On campus one of my favorite places to go is Anschutz Library…There are computers, study rooms where people can gather and you always run into someone that you know there. Always. It's inevitable. If I'm trying to get work done I go to Watson but if I have an hour to kill in between classes I like to go to Anschutz to hangout, to see who is there," said Faber.
Students also frequent Massachusetts Street, fondly called Mass Street by the people of Lawrence. Here you can find all things shopping, the best food and of course, more bars. Other big events throughout the year are sometimes held here. Students will "rush Mass" all decked out in their KU apparel with blue war paint and spray-painted hair after the Jayhawks fly a big ol' W. If you can't find what you're looking for on Mass St., many people will drive 45 minutes to KC for barbeque and the closest outlet mall.
Q&A
1. How much are students partying?
"There is a pretty even balance between studying and partying. Of course, you're going to have students who party constantly and don't study and then there's the reverse with all studying and no partying," said junior Sami Schechter.
2. What will you get in trouble for at your school?
"I'd say most kids get in trouble for parking in the wrong lots at the wrong time. A lot of students try to get away with parking on campus so they don't have to walk if they live far away or if a building isn't close to the place they were previously. Sadly, most kids end up getting tickets. Myself included," said junior Alexa Chmieleski
3. How much sex are students having? How is safe sex encouraged on campus?
"In terms of safe sex being promoted, they have people stand outside on Jay Hawk Blvd., also known by students as Wescoe Beach, to promote safe sex by handing out condoms and saying clichés like 'don't be silly, wrap your willy.' There are also a lot of Greek organizations that have to attend consent courses. Also, through the university at the beginning of each semester every student is required to take an online safe sex course. I think sex happens all the time but its ultimately up to the person and their individual choices," said Faber.
4. What would you tell incoming freshmen about your school?
"KU is a very competitive and challenging academic school. When I got into KU I always heard from people, 'It's easy to get accepted, but it's hard to graduate from' and I have definitely experienced that. Based on my experience and what has been shared with me from people in other schools, KU is in a league of its own with respect to quality of education," said junior Katie Clerke.
5. What's something no one knows about KU?
"The founders of Lawrence were men and women from up North who moved to Kansas to help fight against slavery. And Professor James Naismith of KU invented the sport basketball," said junior Jessica Rosenberg.
STUDENT REVIEWS
"KU has given me a great opportunity to grow as a student and as an individual. There are too many good things about KU to choose from. I loved living in the dorms, the basketball games are insane and the campus is beautiful. I've made friendships that will last a lifetime here. Lawrence is a great area to live in and there is always something to do." – Katie Clerke, Class of 2020
"I was most surprised by the type of community the Jayhawks have. It's a very warm and welcoming environment. My favorite part about the University of Kansas is that there is always something to do on or off campus. There's really something for everyone." – Sami Schechter, Class of 2020
"We throw an amazing show together called Rock Chalk Revue in the spring. Sororities and Fraternities come together to put on their own musicals and put all proceedings towards the Boys and Girls Club. Definitely my favorite part of college! KU (maybe even college in general) is like a fine wine. You may not love it at first, but after you get used to the taste, you can't get enough." – Alexa Chmieleski, Class of 2020.
"KU is a very different experience for everyone. There are thousands of ways to get involved and meet plenty of different people. As someone who didn't have any friends or family in Kansas, prior to moving into school, I found it was very easy to make friends. KU is a very laid-back town and easy going. My education process has been wonderful. I've had several chances to get involved, get to know my professors and classmates, and now work as an Undergraduate Teacher's Assistant in our Geography department." – Jessica Rosenberg, Class of 2020.
TOP 3 MAJORS
1. Business/Accounting
2. Engineering
3. Journalism
TOP 3 STUDENT ORGANIZATIONS
1. Quidditch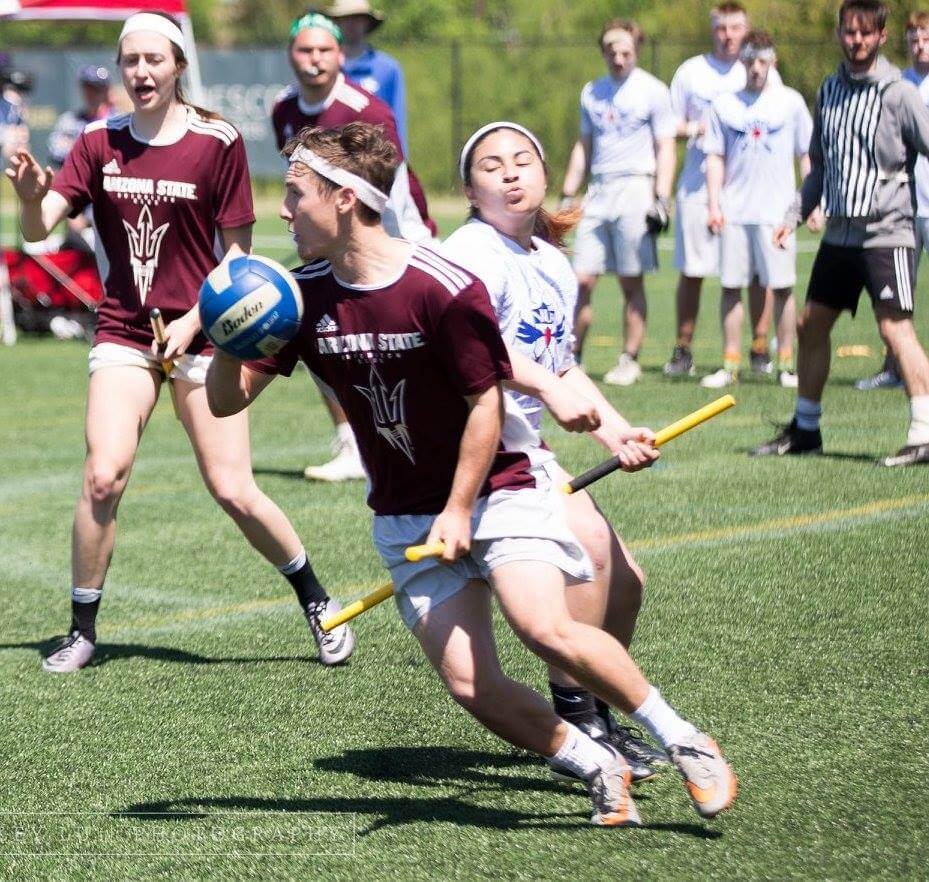 Maybe you've never heard of it or perhaps you already starting forming your own team as soon as you read this subhead. Yeah, Potterhead, I'm talking to you. KU has their own Quidditch team, so bust out those magic broomsticks—literally. As one of the most recognized teams around the country, winning the Midwest Regional title and placing third in nationals, the club travels the country to face opponents from all over the world. Whether you want to have fun or play competitively, the club always has a place for you. "My favorite part about being a part of this team is watching players grow from their first day of playing Quidditch. Everyone starts at the same level on day one, and the amount players grow over the course of even one season is a testament to their hard work and dedication," said USA'S Quidditch World Cup champion Rachel Heald. Students also speak highly of their teammates and the strong bonds made during traveling and tours, referring to each other as family. "We try to make the team feel like a family by practicing together, hanging out, having holiday dinners and parties, and supporting each other with schoolwork. The closest friends I've made at KU have been people I met through Quidditch," said player Ryan Dickey. Many people don't realize the effort athletes put into Quidditch. "It is actually very athletic. It's a real sport and it is very competitive. We put in a lot of hard work in order for our team to be successful," said player Alexis Jenson.
2. KJHK Radio Station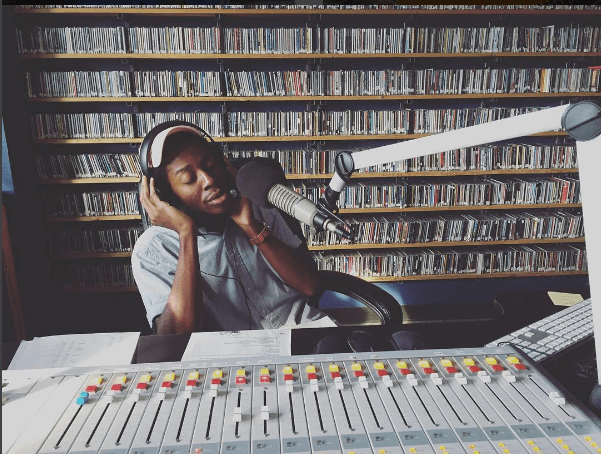 Run entirely by KU's students and broadcasted across northeast Kansas, KJHK creates an amazing opportunity for students to make friends and learn more about music and themselves. "If I had to sum up KJHK it would be that is a wonderfully wacky experience. You meet people from all walks of life, learn more about music and yourself, and find a sense of community in people that are just as weird as you. It is truly a one of a kind opportunity and experience, especially for college students," said student and communications director Sophie Johnson. Those not in the KJHK circle might not know about their secret mascot. "We have a sort of undeclared mascot, the T-Rex, which is why you may find it on some of our KJHK gear," said Johnson. Above all, KJHK sets up and participates in fundraisers, radio shows, concerts and even more events. Turn on those radio stations to 90.7 fm because KJHK spits music and news 24/4.
3. The Big Event
As a non-need-based student group with a big mission to connect the KU campus with the Lawrence community, The Big Event attracts a huge number of students each year. By recruiting thousands of students and staff volunteers to work at local job sites, The Big Event offers gratitude to the community through small acts of kindness. Although it only takes place once a year, event coordinators put lots of time and effort into planning and executing. KU goes around sending flyers and posts everywhere trying to find people that need things done to their homes. "It's a pretty campus-wide and well-known event. People do it for their classes, for themselves, if they're part of a Greek organization or part of clubs. It's one of the biggest events of the year which is why it's called 'the big event.' This past semester me and a group of three other people went to this one woman's house who was too old to get up and clean her rain gutters out for herself. So we cleaned her gutters for her, raked her entire front-yard and her backyard. It's a very gratifying feeling to know you were helping someone," said Faber.
GETTING IN
Fortunately, if KU appears the perfect fit for you, no need to stress. With a 93 percent acceptance rate, you don't have much to lose when applying (aside from the $40 application fee if you don't make it in). If you have a sufficient GPA and an ACT score between 23 and 29, you're a shoo-in for the acceptance letter. Of course, it never hurts to join as many clubs in your high school as possible to beef up that resume. And don't start slacking off once you get accepted, no matter how bad you feel you got slapped in the face with senioritis. As long as you put forth your best effort, it would take a lot for KU to turn you down. Another perk? KU has rolling admission, meaning no deadlines and less waiting. How could University of Kansas get any better?
STATS
Location: 1502 Iowa Street, Lawrence, KS 66045
Tuition & Fees: In-state $10,824, Out-of-state $26,592
Total Cost on Campus: $20-40,000
Undergrads Enrolled: 19,262
Grads Enrolled: 8,303
Total Enrolled: 27,565
Acceptance Percentage: 93%
Percent Admitted who Enroll: 40%
Percentage of Male Students: 49%
Percentage of Female Students: 51%
Percentage Receiving Financial Aid: 70%
Percentage Receiving Federal Grants: 24%
Percentage Receiving Federal Loans: 46%