The University of Dayton–Dayton, OH
The Vibe
Passionate, tight-knit community
What it Feels Like to Go Here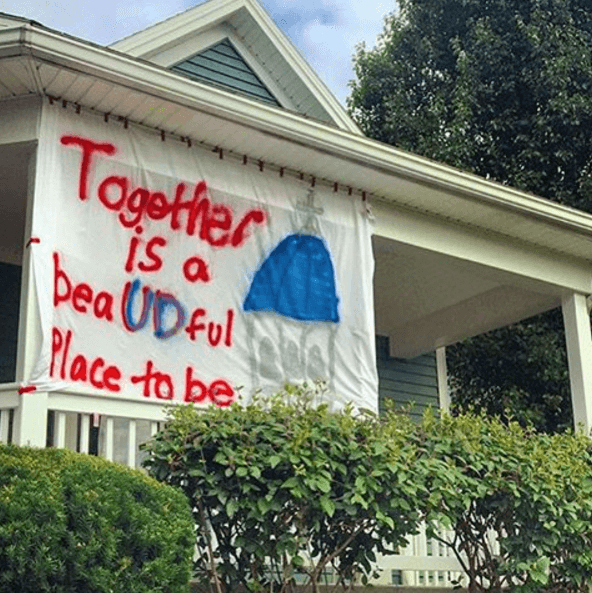 Flyers emphasize the importance of community, so finding your place comes naturally at UD. From faith to community involvement to athletics, you always meet new people with 9,000 undergraduates. "Because our campus is so supportive to all, that extends to off-campus events too," said senior Matt Mackowiak. "I've seen UD fans be wild and crazy cheering for the team, but then turn to a fan from the opposing team next to them and treat them like a best friend they just met." You might think Flyers never let loose, but you'd be mistaken. "St. Patrick's Day on campus is one of the craziest times to be at the university," said Mackowiak. "The neighborhood is filled with cheering and crowds of people that look like a sea of green. Students usually celebrate the holiday for three or four days in a row."
Awesome Alumni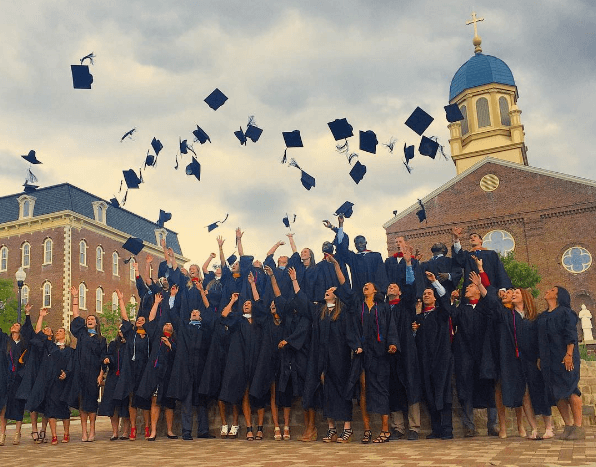 The Flyers have no shortage of cool alumni. Going all the way back to the Class of 1926, Joseph Desch went on to create the decoding machine that cracked the Nazi Enigma code in World War II. Newspaper columnist and humorist Erma Bombeck graduated in 1949. David J. Bradley, inventor of the "Control-Alt-Delete" keyboard command received his Bachelor of Electrical Engineering from Dayton in 1971. SNL cast member, Don Novello, most known for "Father Guido Sarducci," a chain-smoking priest, graduated from this Roman Catholic university in 1964.
Where We Hang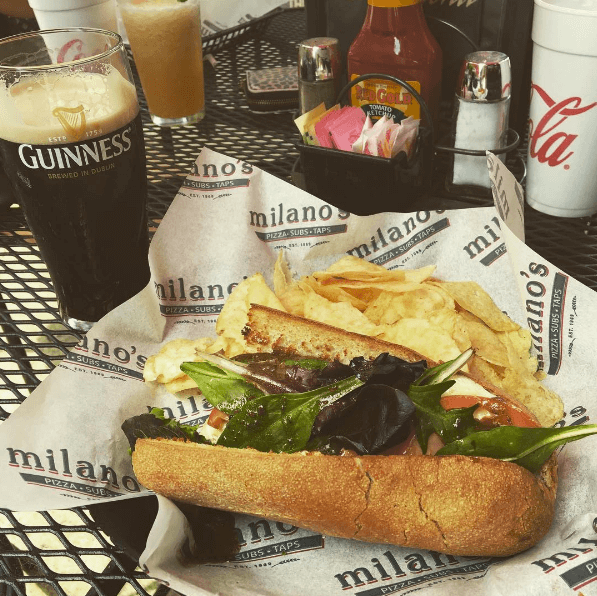 For students venturing off campus, Dayton offers plenty of local hangouts from Dewey's Pizza and Milano's to Tim's for nightlife. But staying on campus doesn't mean you won't have a good time too. "On campus, students definitely frequent the neighborhoods, especially when it's still hot and sunny," said Mackowiak. "A lot of houses buy kiddie pools and put them in the front yard to sit in the water on a hot day and say hi to other students walking by."
Q&A
1. How much are students partying?
"Partying is definitely prevalent on campus," said senior Samantha Miller. "It consists mainly of house parties. Everyone is welcome and we get to let off some steam from the stress of the week. But not everyone parties and that's totally good too!"
2. What will you get in trouble for at your school?
"Just the basic 'No drinking until you're 21,'" said sophomore Megan Green. "If you are caught with it in your rooms or drinking outside then you'll get in trouble. However you can hold it outside if it's not open."
3. What is the dating culture like?
"Some people have found their 'forever' here," said Green. "A lot of people get married at the chapel on campus because they met and dated here…however, not everyone is looking for that type of commitment. So from what I've seen people here are dating and have been for a couple months or they go on dates every now and then but aren't actually in a relationship."
4. What would you tell incoming freshman about your school?
"Just remember that now that you've committed to UD, you're part of our community, and we look out for each other," said Mackowiak. "You will never find a more welcoming and friendly community than UD's campus and it may be hard to adjust at first, but you can make it!"
5. What's your favorite campus tradition?
"My favorite UD tradition is Christmas on Campus," said Mackowiak. "It happens every year on the Friday before fall semester finals week. It's where we invite elementary-aged children from the area onto campus for games and holiday-themed activities and we have a huge decorated Christmas tree in the center of the Humanities Plaza on campus… To me, the tradition embodies UD's spirit of acceptance and inclusiveness."
Student Reviews
"Students represent their pride in UD just by the way they talk about campus. Often times, people will be on vacation and see someone with a Dayton shirt on and strike up a conversation for 30 minutes about how great Dayton is. It's a special place with special people. Little things, like holding the door for students behind you, make Dayton one of the happiest places to be, and students take pride in that." – Claire Fischer, Red Scare President
"Something that surprised me about UD was honestly the aspect of community that is all over campus. We truly are a united community, which I think is surprising considering we have about 9,000 undergraduate students here. That's a pretty big community for as tight-knit as it is." – Matt Mackowiak, Class of 2017
"What really sold me was again, the community. I just fell in love with the school at open house because of their great hospitality and all of the things I knew this school had to offer." – Megan Green, Class of 2019
"UD is incredible. There hasn't been an aspect that I don't like. The sense of community is something that unparalleled by any other university I've visited." – Samantha Miller, Class of 2017
"I love UD, they're all about community. The only thing I would've changed is that I would've gotten more involved in clubs and events." – Gabes Hensch, Class 2017
Top 3 Majors
2. Marketing
3. Communications
Top 3 Most Popular Student Organizations
1. Red Scare
"Red Scare is really the spirit of the crowd," said Fischer. "It embraces the community that UD really is. Everyone at UD belongs to Red Scare. There is an executive board of 20 people that show up to every home men's and women's soccer, volleyball, football, and men's and women's basketball game."
2. Greek Life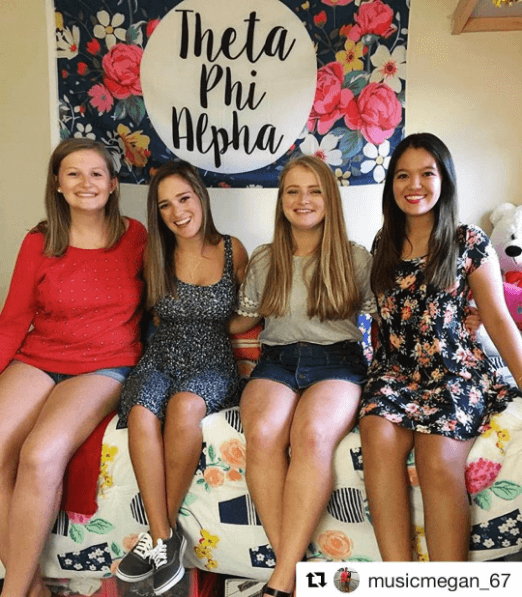 "I went to an all girls high school, so when I got to college I just really wanted to that group of sisters again," said Green. "Plus I love doing service work, which is a lot of what a sorority does."
3. Club Sports
Whether you like battleship, basketball or even juggling, UD probably offers it. "UD students love to stay active, and I think the amount of club sports teams we have shows this," said Mackowiak.
Getting In
Admission to UD grows more competitive each year. Grades throughout high school ACT or SAT scores, class rank and a recommendation letter from your high school counselor help differentiate who deserves to become a Flyer. "My advice: Use social media," said Hensch. "It's a great way to get socialized with UD alumni, current students and other prospective students." They also require a campus visit or a local event hosted near you to ensure the applicants they receive truly have an interest in what UD has to offer.
Stats
Location: Dayton, OH
Tuition & Fees: $39,090/year
Undergrads Enrolled: 7,898
Acceptance percentage: 58.8%
Enrollment: 11,271
Student to Faculty Ratio: 15:1
Percentage of Male Students: 53
Percentage of Female Students: 47
Percentage Receiving Financial Aid: 95
Percentage Receiving Federal Grants: 12
Percentage Receiving Loans: 82
Graduation Rate: 76%