Santa Barbara City College—Santa Barbara, CA
The Vibe
Somewhere beyond the sea lies SBCC
What it Feels Like to Go Here
Santa Barbara City College will make you think you're the luckiest student on earth. I mean, at how many schools can you take a surf break between classes? The sun shines every day of the year, the grass stays green and the campus clean. Professors are as laid back as the climate, and nearby downtown Santa Barbara boasts some of the best food and coolest stores in southern California. A 15-minute bus ride along the coast brings you to the University of Santa Barbara California and Isla Vista, the most notorious party town in North America. But parties aren't everything at SBCC. Since winning the prestigious Aspen Prize in 2013, numerous publications consistently rank SBCC as the number one community college in the country, and that's not just because of its spectacular views.
SBCC offers every class imaginable. From music production to culinary arts, from philosophy to astronomy, from karate to geology or songwriting and acting, you have an array of options at this school. Want to go to med school? Get a fantastic start in SBCC's anatomy program, which has an assortment of cadavers to dissect. Do you want to be a geologist? Sign up for one of SBCC's famous geology field trips into Death Valley. Do you want to write poetry? Take a creative writing course and experience the privilege of being taught by Santa Barbara's former poet laureate, David Starkey. No matter your interest, SBCC has it all.
Awesome Alumni
Katy Perry learned to craft music in songwriting classes at SBCC before moving to Nashville. Although Perry didn't graduate from the school, she moved on to dominate the world of pop music. Virtually the same can be said of David Crosby, who studied drama at SBCC in the 60s before he also dropped out to pursue music, becoming one of the most renowned singer-songwriters of the hippie era as one third of Crosby, Stills & Nash.
But the school isn't just famous for its musicians. Angela Belcher, a leading researcher in the field of nanotechnology who transferred from SBCC to UCSB, is the Professor of Biological Engineering and Materials Science at MIT, and is a recipient of the MacArthur Genius Grant.
Of course, SBCC has no shortage of athletic superstars. Retired professional soccer player Jaime Ambriz broke records at SBCC by making 24 goals and eleven assists for 59 points in his freshman year during the 1997 season. Former NBA guard-forward Ron Anderson was recruited directly from SBCC by the Cleveland Cavaliers in 1984, but is best known for his time on the 76ers, where he played alongside Charles Barkley. Ben Howland, one of the only college basketball coaches to have taken three separate teams to the NCAA tournament, was a distinguished player himself during his time at SBCC.
Where We Hang
"My favorite place to hang is definitely on the west campus hill," alumnus Destin Cavazos said. A great grass mound on SBCC's West Campus overlooks the ocean, a favorite for sunbathing and frisbee during the spring and summer. "For me, when I was a part of the paper, my favorite hang out spot was the paper's newsroom," alumna Sammy Keyes-Levine said. "Other than that, nothing could really beat one of the benches or hills overlooking the ocean, especially on a nice day. If not one of those two places, I would hang out in the cafe in the library."
Speaking of the ocean, Santa Barbara has dozens of beaches nearby. The closest beach is called Ledbetter, a wide expanse of white sand which tapers into a point break, making it an ideal surf spot. But any beach in Santa Barbara can serve as a beautiful place to relax during the day, and party at night. In fact, college bonfires have been popular in Santa Barbara since the 60s, when the trailblazing party animals of Isla Vista set a standard of sandy keggers unmatched across the country.
When it comes to partying, you're not going to find a better place than Santa Barbara. The town has not one, not two, but four distinct party zones. From infamous Isla Vista in the west, to the maze of hills and apartments in La Brezza to the east, there are literally hundreds of houses, bars, bonfires and street celebrations to choose from on any given night during the school year in Santa Barbara. It is true that student-run party places like IV and LB turn into ghost towns in the summer, but that's what downtown is for.
If you're over 21, cruise to any one of the dozens of bars and clubs on State Street. "There are so many different places to drink alcohol in Santa Barbara that one night makes you feel like you've been partying across the country," alumnus Richard Lonsbury said. Pro Tip: Check out Whiskey Richards if you're in the mood for a good ole' fashioned dive bar or head over to EOS to get your club on. If you want to chug craft beer with the hipster crowd, hop the train tracks and enter the Funk Zone, a unique assortment of wineries and breweries. The Brewhouse, one of SB's most popular locations, serves great food and great beer.
Q&A
1. How much are students partying?
"There's entirely too many drugs being used by the students. It's like Animal House. I've seen people burning couches and trash cans in Isla Vista," alumna Olivia Kessler said.
2. What will you get in trouble for at your school?
"You are more likely to get in trouble for smoking tobacco or marijuana on campus than anything else . . . of course, this only applies if you are a smoker," said alumnus Gary Faust. "I was reprimanded by the president of the school within my first week at CC for smoking cigarettes 10 feet from the edge of campus property."
3. How much sex are students having? How is safe sex encouraged on campus?
"Never have I been anywhere in my life where people have more sex than in Santa Barbara, especially at UCSB and SBCC," Faust said.
4. What would you tell incoming freshman about your school?
"Take at least one acting class and one public speaking class," Lonsbury said. "They will give you skills that will help you for the rest of your academic career."
5. What is the best thing about SBCC?
"Besides where the school is located, and its endless supply of wonderful teachers, one of the best things about SBCC is that it provides an array of services for students to use and benefit from," said alumna Aylea Denoy.
Student Reviews
"SBCC has been a huge influence on my life since high school. I was able to get a head start on college by dual enrolling and knocking some pre-requisites out of the way. Now that I am a second year full time student, I am very thankful for the ability to now delve into my major specific classes! SBCC also helped me realize how amazing and vast science is! Because of CC I am a proud woman in STEM with aspirations of attaining my doctorate of veterinary medicine." – Alyssa Rose, class of 2018.
"SBCC helped me make some of the most important friendships and connections in my life. I had more fun in the theater department than anywhere else, and I'll never forget the shows I got to perform in and the people I met." – Richard Lonsbury, class of 2015.
"The Extended Opportunity Programs and Services Program was and is by far my favorite department in the school. I've never seen such consistency and effort from employees and the students. I believe they play a major role in the school and unfortunately do not get enough credit." – Jon Vreeland, class of 2017.
"It has everything, from health and wellness services, to tutoring, to career advising, to an international student support program, DSPS assistance, food services, study abroad opportunities and so on. SBCC really does it's best to support its students and help them succeed." – Aylea Denoy, class of 2015.
"SBCC is a good school with plenty of opportunity. It's right on the beach and even though that can be distracting at times, the programs are top tier for a junior college." – Calvin Muir, class of 2016.
Top 3 Majors
1. Communication
2. Biological and Physical Sciences
3. Business Administration and Management
Top 3 Most Popular Student Organizations
1. The Channels Student Newspaper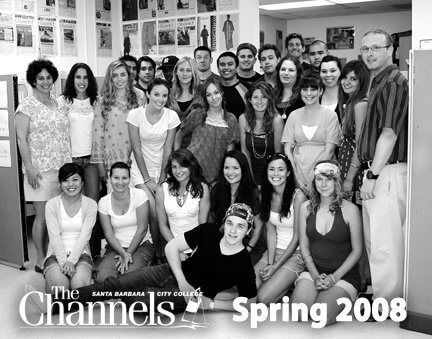 SBCC prints its own student newspaper called The Channels. The club allows aspiring journalists to hone their writing skills and network with like-minded people. "Everybody [worked] together in a nice, tight-knit group and everything was mostly student run," said alumnus Sebastian Herics. "The student instructor didn't really interfere too much in our work and she was there just for advice more than anything else, so everything really felt like our own product. One of my favorite things was working in an official capacity as video editor, being able to plan and orient my own stories with other groups of people and seeing the product come to life on the page and having people look at it and read comments and get excited about it."
2. The Astronomy Club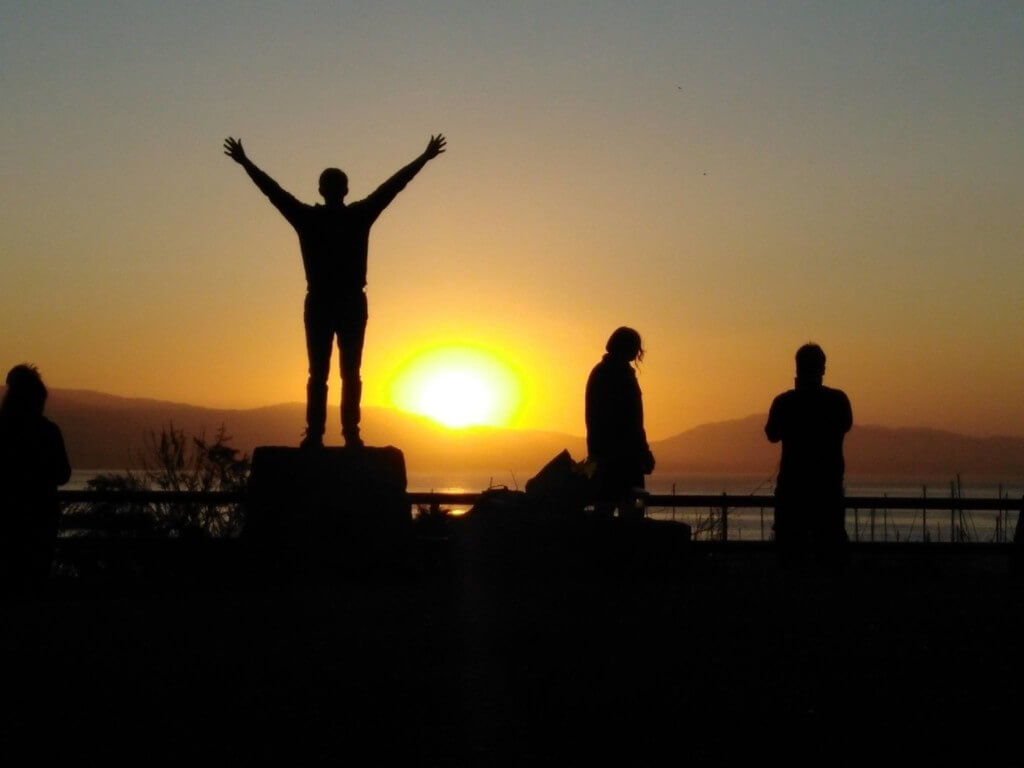 The Astronomy Club is one of SBCC's most popular clubs, open to any students or alumni with a penchant for astronomy. This club organizes field trips and star parties, and is a great way to meet others who share a love of the cosmos. "The club means friendship to me here on the campus and allows me to connect with other students as well as teaching knowledge about the known universe with fellow peers," club president Troy Huff said.
3. The Biology Club

The Biology Club not only focuses on its subject, but seeks to aid its community through fundraisers and volunteer programs. "Joining the Biology Club was the best decision of my junior college career and is where I met many of my closest friends who I still stay in contact with," said alumnus Markis A. Scheu.
Getting In
Don't want to miss out on going to this amazing college? Well, don't worry beach-lovers, like most community colleges, the requirements remain minimal. To attend SBCC you simply fill out the application on their website. Basically anyone who has graduated high school can attend SBCC. Going to a community college is always a cheap and valuable option to get the prerequisites out of the way, so why not do it at one of the hottest schools on the West coast?
Stats
Location: Santa Barbara, California
Tuition and Fees: California residents is $5,941 and non-California residents is $9,665
Total Cost on Campus: California residents is $11,882, and non-California residents is $19,330
Students enrolled: 12,929
Percentage of Male Students: 45.3%
Percentage of Female Students: 52.2%