When talking about colleges, you can't help but fall into the never-ending east coast versus west coast debate. However, when you throw Pomona College into the mix, this argument becomes irrelevant. Most other colleges, regardless of their location, become irrelevant when compared to this underdog liberal arts college in Southern California. You can't find a college like this anywhere else in the country.
If you don't believe me, keep reading to find out why you should rep blue and gold.
The Vibe
Small-town energy in bigtime SoCal
What it Feels Like to Go Here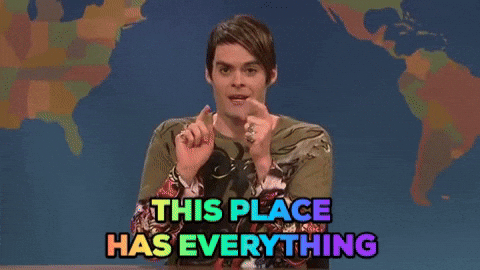 You truly get the best of both worlds at Pomona College. This private liberal arts college gives every student a mix of a personalized small-town experience with the opportunity to venture out into the City of Angels. What do students who get to choose from seven dining halls on campus, harbor an obsession with the number 47 and get to interact with five different colleges share in common? They all go to Pomona College, of course. At Pomona, you'll find a strong sense of community that some bigger universities tend to lack. You can always find a friendly, oftentimes familiar, face. On campus, especially in the dorm halls, people leave their doors open pretty much 24/7. With your Sagehen family, you can always find help when you need it. Just as sunny as the California weather, everyone at Pomona will always make you feel welcome on campus.
At Pomona, you'll find various things you wouldn't normally see at your typical college. Although the school may seem a bit small to some, it forms one of five colleges within the Claremont Consortium, referred to as the 5C. With this, students get access to classes, events and peers at every college. Making friends will never become a problem here. Also, at Pomona, you won't really see a huge sports presence or Greek life like in larger state schools, although these opportunities do exist (and thrive) on campus.
Nonetheless, Pomona College makes sure to serve its students in every way possible. The college provides daily events, hundreds of student organizations and special attention towards the freshman experience. Students get to partake in a number of amazing experiences. Take your pick from Pomona's 4/7 Day celebration and annual speaker series to clubs dedicated to every interest from roller derby to Super Smash Bros. to the circus, as well as Pomona's off-campus freshman orientation trips program, Orientation Adventure. At Pomona, you'll get used to expecting the unexpected. At the end of the day, you might realize you prefer things that way.
Awesome Alumni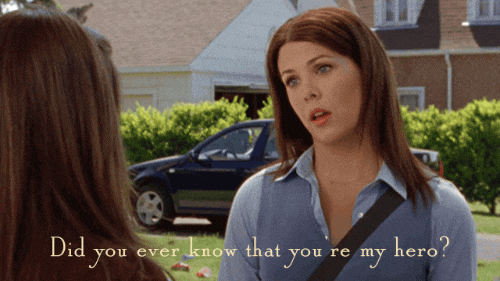 Whether you know them by their names or their work, Pomona undoubtedly produces several trailblazing alumni. You can find Pomona alumni everywhere. They pave the way in government positions, the athletic field and especially the world of Hollywood. George C. Wolfe graduated from Pomona with a Bachelor of Arts in Theater. You may know him from the film "Nights in Rodanthe" or HBO's "The Immortal Life of Henrietta," both of which he directed. This playwright and director produced and contributed to many successful plays and films. With his accomplishments, he earned himself a Tony award and a spot in the American Theater Hall of Fame. He even spent some time serving as a private member of the President's Committee on the Arts and Humanities.
Many talented and successful creatives walked through Pomona's halls, another one being Lynda Obst. This New York native and Pomona graduate holds a successful career as a feature film producer. She contributed her talents to many famous films like "Sleepless in Seattle," "How to Lose a Guy in 10 Days" and "Interstellar." Obst also created her own production company, Lynda Obst Productions. She even authored several books including "Hello, He Lied" and "Sleepless in Hollywood: Tales from the New Abnormal in the Movie Business."
You can also see many Pomona graduates doing their part to bring about positive social change in the world. One of those individuals, Myrlie Evers-Williams, boasts an incredibly successful and impactful career. Graduating from Pomona with a Bachelor of Arts in sociology, she became a civil rights activist when her husband and fellow activist, Medgar Evers, was assassinated by a member of a white supremacist organization. She went on to serve as a chairwoman of the NAACP and became a published author of several books related to civil rights topics. She even delivered the invocation at Barack Obama's second inauguration. Evers-Williams and her efforts became recognized on numerous occasions, like when awarded the NAACP's Spingarn Medal. You can also find her portrayed in films like "For Us the Living: The Medgar Evers Story" and "Ghosts of Mississippi."
Lastly, Pomona students even make an impact in the realm of athletics. Penny Lee Dean swam for Pomona during her time as a student there, becoming a six-time All-American. In particular, the swimmer became best known for beating the world record, for both men and women for the fastest swim across the English Channel in 1978. Although her record eventually got beaten, she continued to influence in the world of swimming. She became the Women's World Professional Champion in 1979 and served as a coach for several U.S. national swim teams. She even got admitted to the International Swimming Hall of Fame in 1996. Fortunately for Pomona students, Dean eventually made her way back to campus. She went on to serve as a professor, as well as the swimming and water polo coach, at Pomona for more than 25 years.
Where We Hang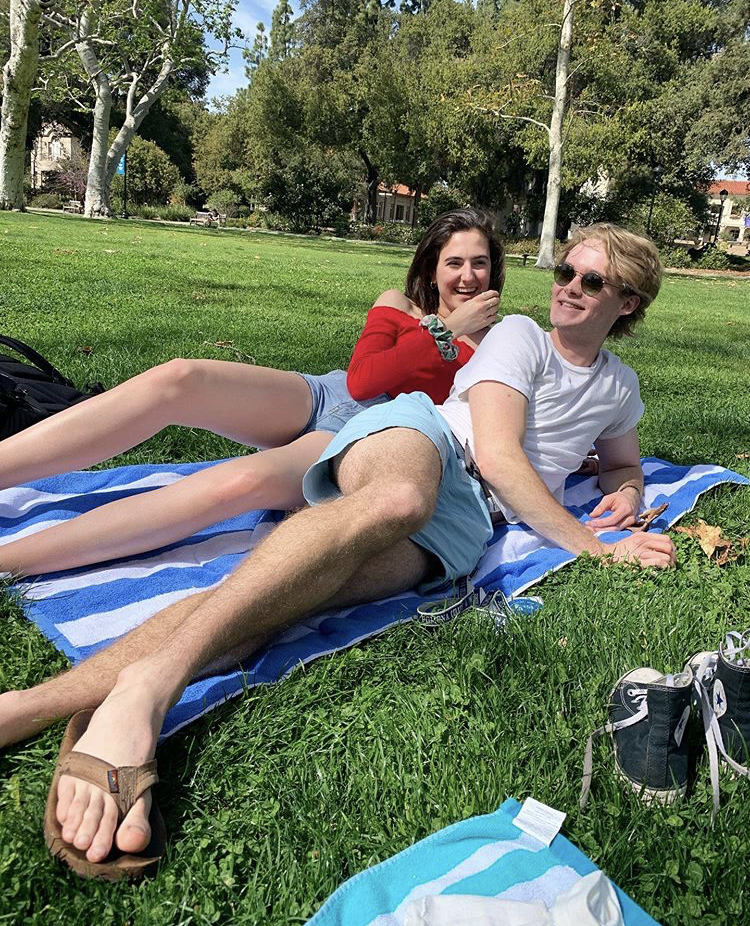 Pomona students don't fall under just one label. They go hard both inside and outside of the classroom. You can find students in a number of different places. Generally, though, you'll find a lot of Pomona Hens hanging out in the dorm halls, as 98 percent of students live on campus. Many Pomona students end up forming close bonds with their hallmates, especially during their freshman year where several sponsor groups get created on each floor. These sponsor groups consist of several freshman students and two sophomore sponsors. They essentially offer a support group on campus for first-year students. These groups even sit together at the beginning of the year in the dining halls. You can also find some parties taking place in the dorms, although these remain extremely low-key due to Pomona's strict dorm rules.
Nonetheless, Tuesday-Saturday, Pomona and the other 5C schools host parties for students. Who would attend a school-sponsored party you ask? Actually, pretty much everyone. Confirmed as extremely fun, many of these parties become the highlight of the semester. Student favorites include the Smiley 80's, Harwood Halloween and Death by Chocolate parties (Pomona loves themes). Above all that, these parties offer drinks to students of age. Not everyone enjoys the partying though. Many students attend the Saturday night events put on by That Saturday Group, a student club at Pomona. They offer everything from karaoke to arts and crafts to movie nights. I told you Pomona would surprise you. Besides the dorms or at Pomona's parties, you can find Pomona students everywhere on campus. You'll see them attending an event at the Bridges auditorium, meeting friends at Coop Fountain or even taking a nap in the middle of the Marston Quad.
Pomona's campus leans towards the smaller side. Many students end up taking their adventures off-campus, whether they go visit another 5C college or take a trip to L.A. (a nearly 40-minute drive). In fact, Pomona even created a list of 47 things (they really do love this number) to do in California before students graduate. The college offers tons of opportunities to complete the list. The tasks on it include everything from joining the live audience for a TV show taping, to riding the Ferris wheel at the Santa Monica Pier, to hiking to the Hollywood sign. Many students spend their free time participating in these trips. Ultimately, you can't define just one singular hangout spot or weekend event at Pomona, but that just makes things all the more interesting on campus.
Q&A
1. How much are students partying?
"There's a few parties Pomona will host, especially on the weekends, but I would say most of the party scene is at the other colleges, which is still pretty great since they're all in walking distance of campus. If I wanted to go to a party I would mostly go off-campus and then I would have my nice, peaceful Pomona campus to come back to," sophomore Chloe Mandel said.
2. What will you get in trouble at your school?
"There's the point system. One of the things you can get in trouble for, obviously, is having alcohol in your room if you're underage. Pomona is a lot stricter with that than the other schools in the consortium are," sophomore Tiam Farajzadeh said.
3. How much sex are students having? How is safe sex encouraged on campus?
"We have a health education resource center where they have free condoms and STD testing. In the hallways, the sponsors and R.A.s will post safe sex tips and things like that in the hallways. A lot of people are having sex; I mean we're college students. At Pomona, people are either just hooking up or in extremely serious relationships, it's basically either one extreme or the other," sophomore Jazmin Trenco said.
4. What would you tell incoming freshman about your school?
"It's okay to feel lonely the first couple of months as you deal with the transition; that's totally normal. That first semester is hard and it's okay that it's hard. Keep putting yourself out there and trying new things. Definitely keep talking to new people and exploring what Pomona has to offer, I think if you just follow your heart and let yourself learn what you do and don't like, you kind of figure out where you're going to fit in," sophomore Chris Meng said.
5. What surprised you after becoming a student at Pomona?
"Professors and high academia kind of scare me, so I was surprised by all of the office hours that were available, where professors genuinely wanted to talk to students. I was able to establish relationships with them and see that they were more people than strict professors, which is just not something I expected at all. Something that also surprised me in a really good way was that I got to meet some really inspiring people. You're constantly surrounded by students that are so smart and insightful and its really nice to be able to be in a classroom with them and hear incredible things that I never would've thought of myself," sophomore Isabel Fajardo said.
Overall Experience
"It offers so much in the way of student participation. Any interest that you might have, you can explore it there, especially within the different 5C's. That's something that my college lacked that I was really excited to explore in college," Fajardo said.
"I think it's been a really positive experience overall. Personally, I was really afraid because I was moving across the country for college. But from the first person I met, who was my admissions officer, I just realized how friendly everyone was and genuinely happy to be there. Everyone is willing to help you out; it's not cutthroat in the sense that everyone is trying to beat the competition. Also, we have people from every state, country and culture which really surprised me. Every college likes to say that they're diverse but at Pomona, it's really true and it's really cool," Trenco said.
"It's everything I thought Pomona would be. I think the first couple months are always hard, especially adjusting to a new environment where you don't know anybody. But Pomona does a great job at transitioning first years and creating a really supportive community. I really appreciate the sense of community at Pomona, I can't emphasize that enough," Meng said.
"I wish I didn't doubt myself as much, as I was kind of intimidated to picture myself on campus as a result. But being a black woman, knowing all the diversity statistics and seeing a lot of people of color in my classes, has honestly been the most valuable aspect of my college experience. I feel like there's nothing you can't find at Pomona. Whether it's yourself, like a part of yourself that you feel you've been missing or a part of the academic experience you've been missing. What you don't have, you can bring it to campus or the campus will find a way to bring it to you," sophomore Oluyemisi Bolonduro said.
"For the most part, it's been pretty great. I'm from the east coast so moving to southern California has been really fun, going to L.A. with my friends is always super cool. The area is also beautiful, which I really like. So not many complaints, it was a really great first year," Mandel said.
Top 3 Majors
1. Economics
2. Mathematics
3. Computer Science
Top 3 Most Popular Student Organizations
1. On the Loose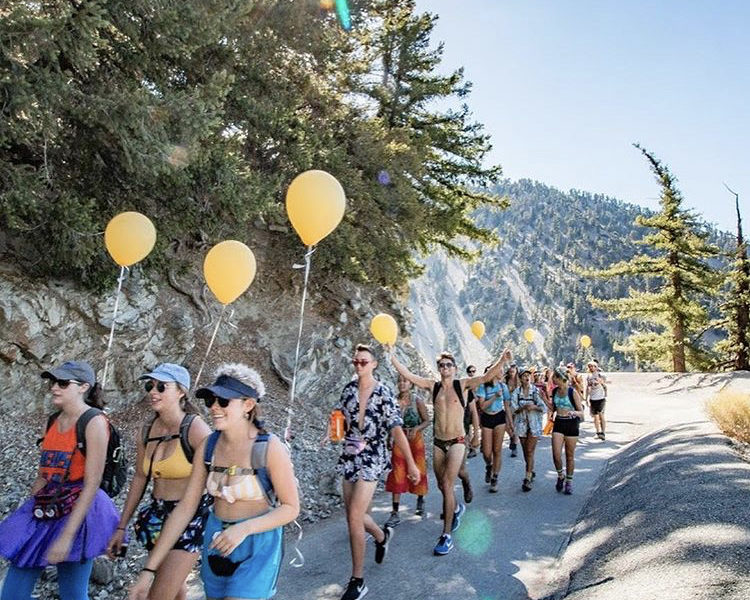 On the Loose forms the largest student organization on campus. This outdoors club offers some of the most exciting opportunities for Pomona students, making it obvious why the group attracts so many members. On the Loose allows students the chance to get out into nature with the numerous trips it hosts. "We're essentially an hour away from the mountains, the beach and the desert," Meng said. "There's a lot of nature in Southern California to be explored so venturing into the outdoors is pretty popular at Pomona." To put the cherry on top, the organization provides these trips at absolutely no cost to students. On the Loose makes these adventures accessible to all students. From Malibu to Death Valley to Yosemite and even the Grand Canyon you can do it all. On the Loose gives students at Pomona memories to last a lifetime.
2. Pomona Student Union
https://www.facebook.com/99183109737/videos/10155043899054738
Throughout each semester, Pomona brings a number of different guests. Students get to hear and learn from Red Cross representatives to New York Times journalists and even professors from universities across the country to its campus. Within the incredibly supportive environment Pomona fosters on campus, you can always find students engaged in important conversations. The Pomona Student Union cultivates these discussions through the events it puts on for the student body. This student organization creates a space for dialogue. Students get to speak and learn about all different kinds of topics, from current politics and social issues to identity and even dynamics on Pomona's campus. These informative events allow students the opportunity to think critically, stay open-minded and connect with their peers on a more profound level.
3. Associated Students of Pomona College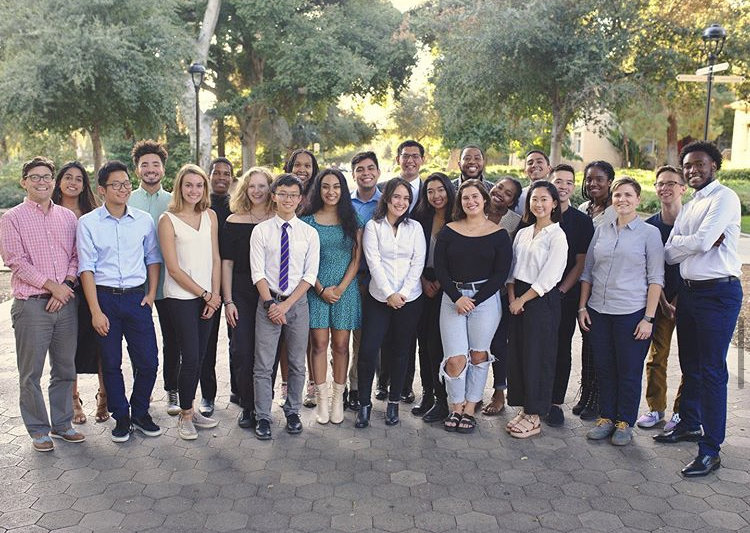 You can find a significant student government at pretty much every college. The Associated Students of Pomona College, however, prove themselves as especially impactful at Pomona. This association performs several functions. They allocate a $500,000 budget, handle numerous university services, like virtual programs and the Coop Fountain/Store, offered to students. On top of all that, they also advocate for all the different students and their needs at Pomona. From matters concerning disabilities to gender equality to mental health, the Associated Students of Pomona College ensure to represent and support all members of the student body. Most significantly, at least for some students, these students oversee the events put on for Pomona students (like the nightly dance parties mentioned).
This student government does a lot for its students in many different ways. "When we were all leaving the school because of COVID-19 and Pomona was trying to figure out what they were going to do with the grading policy, our student government was very in tune with what the students wanted and were really good at compromising with the faculty," Farajzadeh said. "They did a lot of research and surveys for students and made sure to constantly keep everyone updated on what was going on." Overall, Associated Students of Pomona College offers students a way to get involved and make an impact on campus in any area of your interest.
Getting In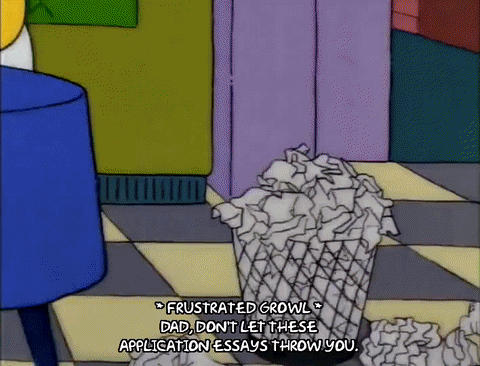 When considering a college, understanding the requirements and standards for admissions often becomes one of the most important things to know about. As a liberal arts school, Pomona College highly values well-rounded students. According to Pomona's annual Common Data Set, academic-wise, when considering student applications the college views several factors as very important. These include a student's rigor of classes, class ranking, GPA and test scores (SAT or ACT required). Furthermore, they also put importance on your application essay and recommendations. These should come from your counselor and two of your teachers who taught core subjects.
However, you can include a more personal letter from someone like an elective teacher or coach as an additional recommendation. Pomona also prioritizes the non-academic aspects of a student's application. These include extracurriculars, talent and ability, as well as one's character and personal qualities. "They like it when you're honest and true to yourself. Make sure to just show what you're passionate about and speak through your own voice. They can tell when you are being disingenuous and saying things just to make yourself look better," Farajzadeh said. Honestly, this great advice goes for students applying to college in general.
Although not as crucial, the college also considers other aspects of a student's application. These include a student's interview and status as a first-generation college student. Furthermore, Pomona also reviews geographical residence, racial/ethnic status, as well as volunteer work and work experience. "Scheduling interviews is one of the best things you can do for your application because it gives you a personalized aspect to it, instead of it just being a piece of paper," Farajzadeh said. An important note, Pomona does not in any way consider alumni/ae relation, state residence or religious affiliation/commitment in their admissions process. The class of 2024, accepted this past spring, came from 49 U.S. states and over 45 different countries. The class made nearly a fifty-fifty split of female and male students. Also, nearly 60 percent of students of color accepted. Hopefully, we will see the trends continue and increase in the future.
Stats
Location: Claremont, California
Tuition & Fees: $54,380
Total Cost on Campus: $77,031
Total Enrolled: 1,671
Acceptance percentage: 7.4%
Percent Admitted who Enroll: 54%
Enrollment: 416
Percentage of Male Students: 50%
Percentage of Female Students: 50%
Percentage Receiving Financial Aid: 55%
Percentage of Freshman Receiving Federal Grants: 21%
Percentage of Freshman Receiving Federal Loans: 17%