LAFAYETTE COLLEGE—EASTON, PENNSYLVANIA
THE VIBE
Small-town feel with big energy
WHAT IT FEELS LIKE TO GO HERE
Overlooking the Delaware River, this private liberal arts college gives students a small town-feel with an abundance of research, internship and social opportunities. Named after the French officer Marquis de Lafayette, Lafayette College thrives on growth and critical thinking. You'll find that classes are small enough for one-on-one time with professors. When you're not ballin' it out in your classes, you'll find plenty of fun opportunities like game days against the rival, the Lehigh Mountain Hawks. If you're looking for a weekend getaway, New York City, Philly and the Pocono Mountains are less than 75 miles away. As a Leopard, you'll find Lafayette to be a warm place to call home for the next four years.
AWESOME ALUMNI
1. Frank Reed Horton founded Alpha Phi Omega service fraternity, the largest fraternity in the nation. He graduated with both his A.B. and M.A. in 1926. His legend carries on through the Alpha chapter's recent establishment on campus.
2. Sarkis Acopian invented solar radio, a radio powered from light. Your grandparents probably have one. Acopian got his degree in mechanical engineering which is still one of the most popular majors here.
3. You know Vineyard Vines, that colorful clothing brand you see every Frat guy wear? One of the co-founders and CEOs, Ian Murray, graduated here in 1997 with a degree in English. Though the smiling pink whale didn't start at Lafayette, the connections and friends (he was a bro in Zeta Psi) he made played a part in bringing the brand to fruition.
Q&A
Best place to eat on campus?
"The best place to eat on campus is Simon's. They have the best flats and they are known for their Simontella, a flat with Nutella, cinnamon sugar, marshmallows and bananas," senior Lauren Wisniewski said.
Are there any school traditions?
"One of our biggest traditions is the Laf–Lehigh football game which is the oldest-running collegiate football rivalry in the US. Every week leading up to the big game in November, there are a number of activities building up throughout the week including a midnight breakfast, an old scrap car smash (with Lehigh painted on) to raise money and many interesting signs hung up around campus showing our passion about the rivalry," sophomore Sophie Carr said.
"A tradition that is one of my favorites is midnight breakfast during finals week. The students here are all similar in that academics is a high priority on our lists. Everyone leaves the library and gets breakfast for dinner and it is honestly so exciting and refreshing to see all of your friends and eat during such a stressful time," freshman Lauren Ameruoso said.
"We have have 1000 nights and 100 nights, which are dances that signify the time left before graduation. Freshman attend 1000 nights, and then 4 years later, attend 100 nights and reconnect with their freshman roommates and get excited for graduation," senior Lauren Wisniewski said.
What would you tell incoming freshman about your school?
"Definitely to use the resources available on campus. We have a career center, and if you sign up for the program, called Gateway, you are assigned a career counselor. My counselor helped me by reviewing my resume and cover letters, sending me a list of alumni in my major I could reach out to, and sending me relevant job listings. With her help, I received an internship working with a Lafayette alumni," junior Casey Banta-Ryan said.
"As a first-year, take as many mentors as you can. Be teachable and let people guide you in a space of being in college that you are unaware of. This mentorship is so prevalent at Lafayette and people do so much to ensure that your transition is smooth and enjoyable," freshman Kwabena "Koby" Acheampong Jr. said.
STUDENT REVIEWS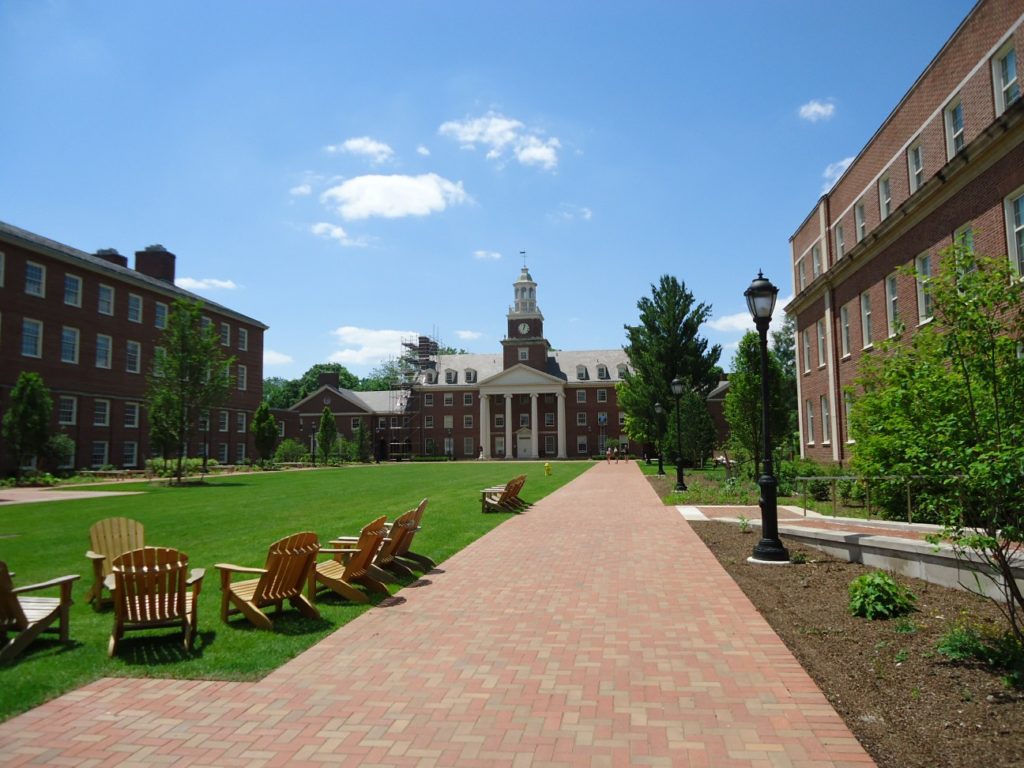 "The small size actually affects the community in a lot of ways. One being everyone is supportive of one another. The events on campus always have good turnouts, meaning a lot of people come out to show their support for their peers, and students get really passionate about the things they are involved in here," said Ameruoso.
TOP 3 MAJORS
1. Economics
2. Mechanical engineering
3. Biology
WHERE WE HANG
"My favorite things about campus are how close my classes are to my residence hall and dining areas, which allows me to get breakfast every day and get to classes quite conveniently. The campus itself is aesthetically pleasing that makes your experience not only unique but even more enjoyable. I enjoy the recreation facilities and dining areas that are always easy to access and warm places to be," said Acheampong.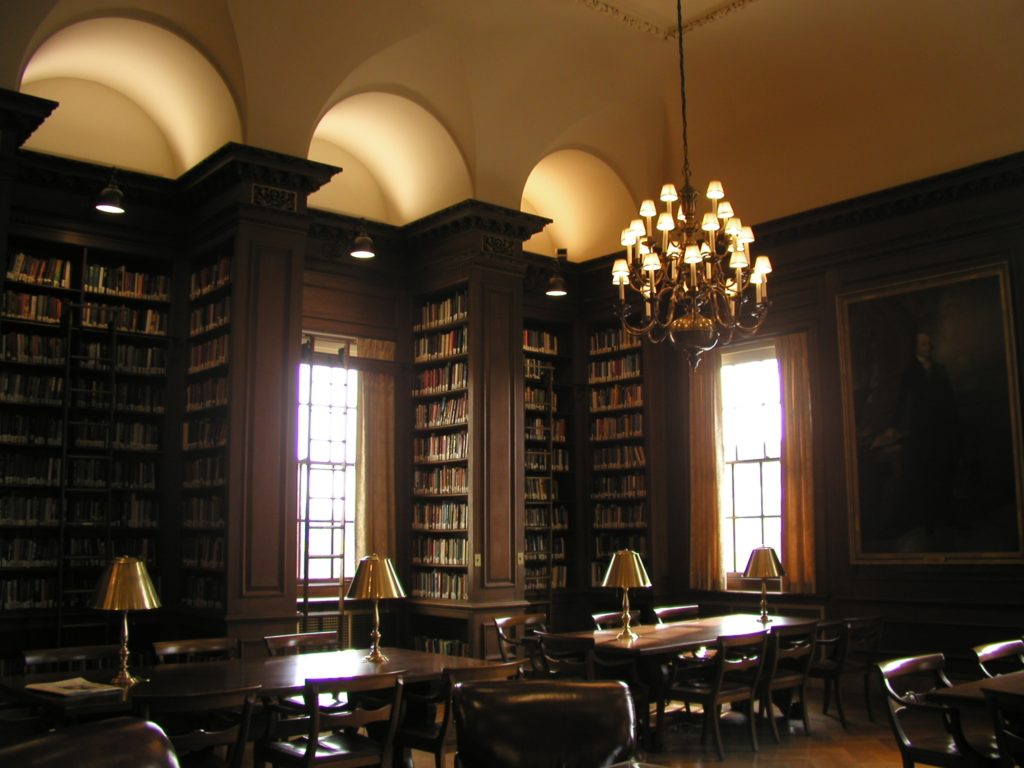 "Kirby Hall of Civil Rights Library is a small, silent library and looks like a mix of the library from Harry Potter and Beauty and Beast (with ladders to reach the books). It is a beautiful, hidden gem and a cozy, quiet place to study," said Wisniewski.
TOP 3 Most POPULAR STUDENT ORGS
International Student Association (ISA)
ISA aims to create a welcoming environment on campus for international students. To promote diversity and cultural awareness, they host events and provide mentorship opportunities. You'll also see them helping out at the Student Orientation each fall. One of their biggest events of the year is "International Education Week" which offers cultural games, dance workshops and of course, free food. The week typically ends with a night of music and dancing. Whether you're an international student or simply interested in other cultures, this org gives an enriching experience at Lafayette.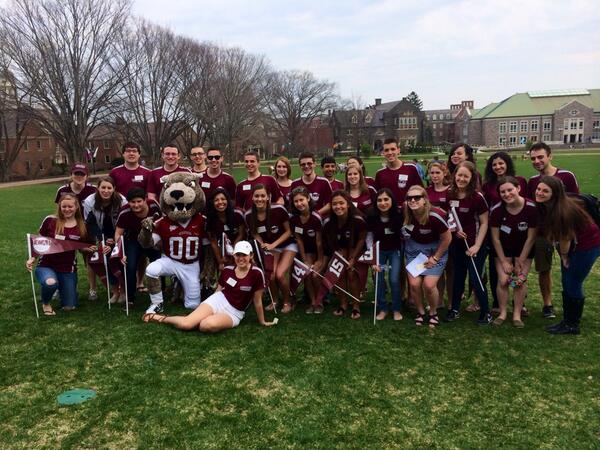 The Lafayette College Ambassadors Program (LCAP)
Wonder who gets to recruit new students? LCAP ambassadors work for admissions and work directly with prospective students. You may see them walking around campus giving tours or working open houses. "I joined because I enjoy talking with prospective students and helping to make their college search process easier by giving informative and engaging tours and answering questions," said Wisniewski. If you have a undying passion for Lafayette, LCAP is a great way to share your experiences and be a leader.
Intramural sports
You don't have to be a student athlete to continue playing sports. Lafayette offers about 20 different games ranging from flag football to water polo with nearly 600 students competing each year. These require the dedication of an athlete without the intense time commitment of a D1 sport. If you want the least amount of pressure playing a sport, there are also many club sports you can play.
STATS
Tuition & Fees: $54,512 per year
$750 one-time matriculation fee
$465 activity and technology fee
$10,056-$11,284 housing per year
$440 parking fee
$800-$6,207 meal plan
Total Cost on Campus: $71,225
Undergrads Enrolled: 2,610
Grads Enrolled: none
Total Enrolled: 2,610
Acceptance percentage: 31%
Percentage of Male Students: 48%
Percentage of Female Students: 52%
Financial Aid: $15.2 million awarded to 322 (of 733 who enrolled) students in the class of 2022
Percentage Receiving Federal Grants: 9%
Percentage Receiving Federal Loans: 48%
GETTING IN
Lafayette is a private school, so make sure to take the necessary steps in preparing your application. Prospective students are expected to succeed in quality classes (your culinary grade won't really stand out), participate in a variety of extracurriculars, achieve a decent SAT/ACT score, and prepare for an interview. This school basically wants to see your potential shine through with the activities you do and things you've accomplished.
OTHER STATS
Student-faculty ratio 10:1
24 arts, communication and performance groups
43 cultural, social and service organizations
23 NCAA Division I sports