Fordham University–Bronx/Manhattan, New York
The Vibe
A Community with Endless Options
What It Feels Like to Go Here
Not only is this Jesuit university located in the epicenter of New York, it also contains two prominent campuses: Lincoln Center in Manhattan, and Rose Hill in the Bronx. Every student can have an experience tailored to their own fit at Fordham University. "Fordham has something for everyone in that you have the option of attending events, joining organization and being very involved in campus culture, or going into the city and having a completely different set of activities and friends outside of your classes. The [Rose Hill] campus is small and easy to get around which is a blessing when there's bad weather or you're just tired," said sophomore Eden Weinhardt.
Even without the culture of Greek life, you still have the opportunity to make all your closest friends between these two campuses. "I can't really speak about the vibe at the Bronx campus, but the [Lincoln Center] campus is kind of strange, because it's only two city blocks, meaning you constantly see the same people on a daily basis. Most students live off campus, but you still get this feeling that you're in high school again. It's not entirely a bad thing. There's definitely a feeling of connection and closeness, but it can also get suffocating.
Because of the location in the city, there isn't much a party culture around the school, either; "It's usually bars or low-key house parties," said sophomore Clayton Sisson. If you made friends from a different campus than you, you have the chance to see them outside of class, too. Ram Vans transport you between Lincoln Center and Rose Hill, provided by purchasing a ticket or acquiring a student pass. Also noteworthy: several cats call the Rose Hill campus home, left to wander of their own volition. Check out their Instagram and explore to your heart's content.
Awesome Alumni
What's better about Fordham University than the privilege of bragging about the plethora of awesome, incredibly creative alumni? These alumni include actor Denzel Washington, who graduated from Fordham in 1977, as well as Taylor Schilling from Orange is the New Black. And we must never forget the most innocent Mean Girl of them all, Amanda Seyfried: The young actress graduated from the university in 2003. The musical voice of both Princess Jasmine and Mulan, Lea Salonga, also graduated from the university after taking a break to perform in "Miss Saigon."
Where We Hang
With New York as such a bustling community, you have endless options on where you want to spend your free time. This depends a lot on whether or not you reside in the Rose Hill or the Lincoln Center campus, as well. "You would find an average Fordham student spending their time/hanging out on Eddie's Lawn, which is a huge lawn in front of the Keating building, or in the lounges in dormitory buildings," said sophomore Pareema Jhaveri. Just a few blocks outside of Rose Hill class buildings lay a few bars in wait for late-night drinking. Those bars include Howl at the Moon or "Howl," Blue Goose Tavern or "Goose" and Mugz. The Lincoln Center campus, smack-dab in the middle of Manhattan, gives students the opportunity to wander in the city itself, finding your favorite coffee or consignment shop within a few blocks of your class. This same concept applies to bars and clubs, but don't expect for bouncers to accept your two-years expired fake ID. These bars hold higher standards than an average college town.
Q&A
1. How much are students partying?
"There's a good amount of partying at Fordham, but it is primarily a bar school. I wouldn't recommend it if you prefer house parties. There's no Greek life and most off-campus residences are too small to host big parties. Most house parties occur in the warmer months where people can be outside, and even then it gets crowded. The same can happen with the bars, but similar to every day life, there's plenty of events in the city to go to if you want to venture outside of campus and its immediate vicinity. If that scene isn't for you, there's still plenty to do, and you'll find friends to do it with," said Weinhardt.
2. What will you get in trouble for at your school?
"Since Fordham is a Jesuit institution, it has very strict policies on drinking. That being said, most dorm buildings on campus are dry buildings, so often times students get in trouble for being caught with alcohol," said Jhaveri.
3. How much sex are students having? How is safe sex encouraged on campus?
"Lots of kids are having sex. The bars are hookup culture. Ha. Safe sex is not encouraged on campus. We have a literal condom ban. It is considered 'illegal' for any student in leadership or student organization to hand out condoms. The health center even hikes up the price of sexual health services to encourage kids to not have sex. They also will not prescribe birth control," said sophomore Delphine Mason.
4. What would you tell incoming freshmen about your school?
"I would warn freshmen that for their first semester, they don't get to pick their classes. I would also warn them about the core and how imposing it can be; try to knock out as many core classes as you can right off the bat, so you can focus more on your majors/minors later. Also, there's no late night dining on campus and it's terrible," said Sisson.
5. What originally drew you to Fordham University?
"When I moved across the country from Seattle to New York City to attend Fordham, I was taking a chance since I didn't know anyone. Since I arrived, I've continuously been impressed by how supportive and accessible the administration are in supporting students' ambitions, and the quality of the global business program. As a sophomore, I've already had the opportunities to study abroad in London, compete in consulting challenges across the country, fulfill a long-time dream of mine of interning with fashion companies in Manhattan and this summer, I'm going on a study tour of Beijing and interning at a consulting firm in Colombia," said sophomore Tigerlily Cooley.
Student Reviews
"There's a giant core curriculum since it's a Jesuit school, which bothers some people, but I really like it. It gets you learning about topics you wouldn't have thought to explore otherwise and allows you to buy yourself some time before committing to a major. Students work hard and take their studies seriously, but not so much that they forget to have fun. I think one downside of Fordham, though, is that it lacks diversity and that that is reflected in how the administration handles issues related to it. I think there's a disconnect between the students and the administration as it is hard for students to hold protests and bring issues to light because of policies set in place by the university." – Eden Weinhardt, Class of 2020
"I would say the school is very community-based and extremely welcoming. I find that though there are no sororities and fraternities, the social life is still great. The academics are very fair and challenging in all the right aspects. I am content with everything about my school besides the overly-strict alcohol and guest staying policies and how small the campus is." – Pareema Jhaveri, Class of 2020
"Fordham is what you make of it. It can be sh*t or you can meet amazing people and go explore the city. Some of the administration's rules will make you question why you came here, but if you can get past them you will have an amazing experience." – Delphine Mason, Class of 2020
"Fordham is a good school for someone looking to get a well rounded education; however, if you're looking for something more focused, there are better schools in the city for that." – Clayton Sisson, Class of 2020
"My experience at Fordham has been an unconventional college experience, especially being located in Manhattan. I learned more about being independent and driven because of the fast-paced city. Everyone seems to have big goals and the energy is contagious." – Sarah Bai, Class of 2021
Top 3 Majors
Speech Communication and Rhetoric
Business Administration and Management
3 Most Popular Student Organizations
1. Girl Boss: Fordham Undergraduate Women in Business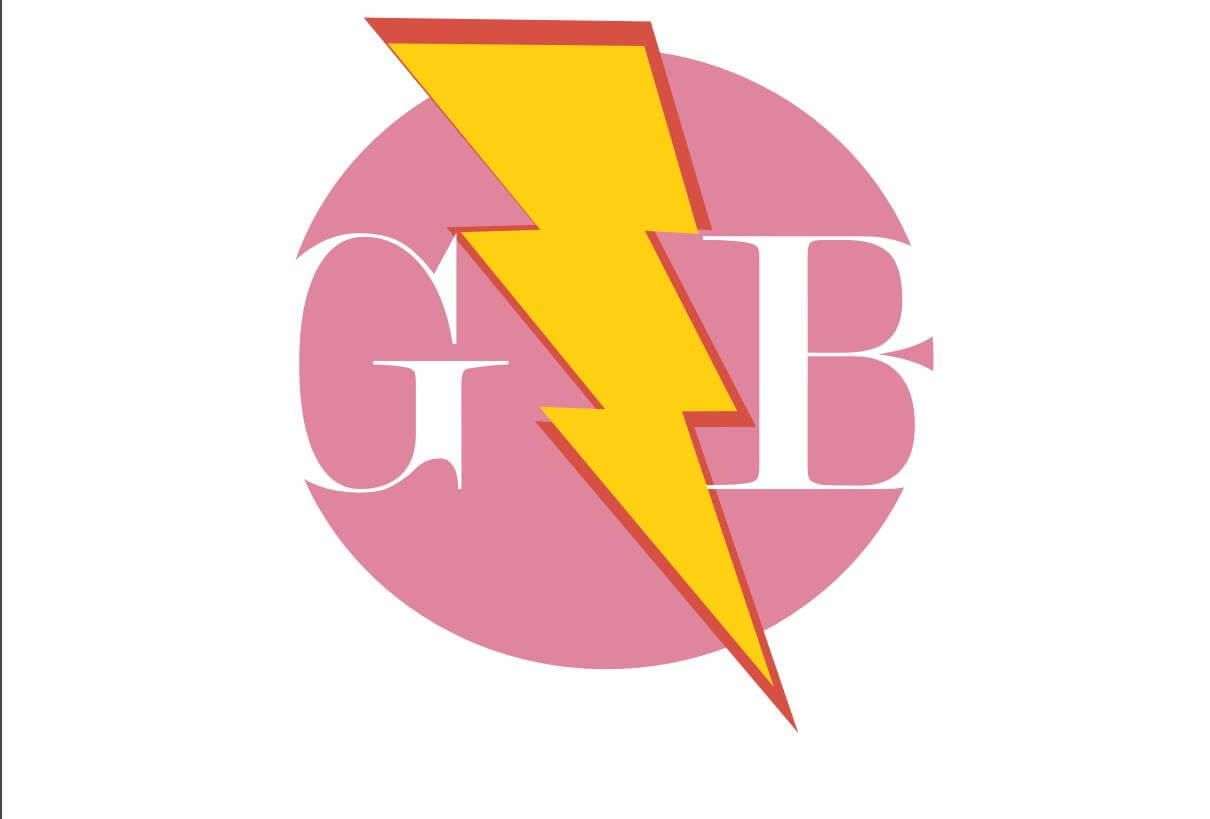 Girl Boss provides a space for women in undergraduate business at the university to have visions and inspiration through weekly discussions, group speakers and opportunities for networking through socials or lectures. "Girl Boss adds to my experience at Fordham because the club empowers females in the workforce. In large corporate NYC, it's important to know all the advantages you can get out here. I love learning with my peers and talking about our experiences in internships and navigating through our careers," said Bai. This student organization is also a new group on campus, founded by sophomore Tigerlily Cooley. "I'm largely inspired by the drive of the students I'm surrounded by; however, unlike in many business schools, Fordham students support each other which is why I founded Girl Boss. We're dedicated to providing a community where young women passionate about business can come together to empower each other through providing insight into professional opportunities and a support system. New York City can seem like a daunting place, but Fordham and clubs there like Girl Boss make it much more welcoming," said Cooley. Enter the world of business feeling confident in yourself both as a young student and a young woman.
2. The Mimes and Mummers
Known as the oldest club at Fordham's Rose Hill campus, the theatre group produces four main-stage plays over the course of the academic year, hiring "professional directors, music directors and choreographers" to help them in their final production of each work. The students themselves are incorporated into every step for the plays, helping with the creative, technological and stage set-ups for the show. To get involved, you can always audition for each production. If you want to become a mime, you only have to participate in two of the four productions, as well as remaining for the clean-up and tearing apart the set afterwards. Since you're already in NYC, you might as well audition today to fulfill all your Broadway-fueled dreams.
3. Up 'Till Dawn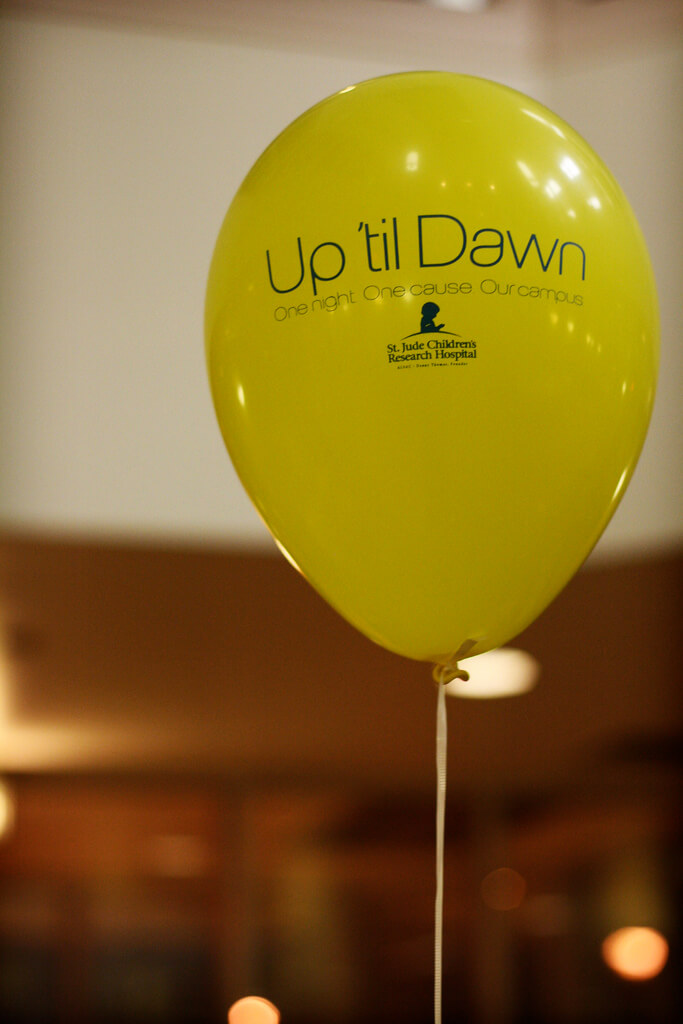 Regarded as a renowned non-profit, this organization dedicates themselves to raising money for St. Jude Children's Research Hospital. Several fundraising events such as pizza nights, basketball nights and several more money-raising initiatives all end in a night where the Fordham students stay up the entire night for kids battling cancer and other life-threatening diseases. Since starting St. Jude's research over fifty years ago, the childhood cancer rate has jumped from just twenty percent to eighty percent. The current fundraising goal is set at $50,000. Sign up today if you love dancing as well as helping kids battling with illness.
Getting In
Because Fordham is a small, private Jesuit school, acceptance rates inevitably shrink. "Fordham is known for having a low admittance acceptance rate, but what I mean by that is they over admit and not as many kids accept the offer. I think they look at extra curricular activities," said Mason. Fordham's admission website echoes this ideal, giving strong hints that they want their students to go the extra mile both in and out of the classroom. The admissions office accepts both ACT and SAT scores, as well as a general application and essay, a high school transcript and a letter of recommendation. Apply today to feel like a true part of a community, all in the atmosphere of thriving New York City.
Stats
Location: Bronx, New York
Tuition & Fees: $47,850/ year
Total Cost on Campus: $57,265 – $73,324 (depending on which campus you live on/ if you live off-campus)
Undergrads Enrolled: 9,258
Grads Enrolled: 6,324
Total Enrolled: 15,582
Acceptance Percentage: 45% Fall 2016
Percent Admitted Who Enroll: 11%
Enrollment: 2,199 freshmen students
Percentage of Male Students: 42.8%
Percentage of Female Students: 57.2%
Percentage Receiving Financial Aid: 81% undergrad
Percentage Receiving Federal Grants: 20% freshmen
Percentage Receiving Federal Loans: N/A