The best city in the state. A top Historically Black Colleges and Universities (HBCU). The better orange and green university. Want to be a future Rattler?
READ ON TO FIND OUT EVERYTHING YOU NEED TO KNOW ABOUT Florida Agricultural and Mechanical University (FAMU).
The Vibe
Players Club Anthem. Picture yourself walking through campus with your air pods in just soaking up all that HBCU goodness.
What it Feels Like to Go Here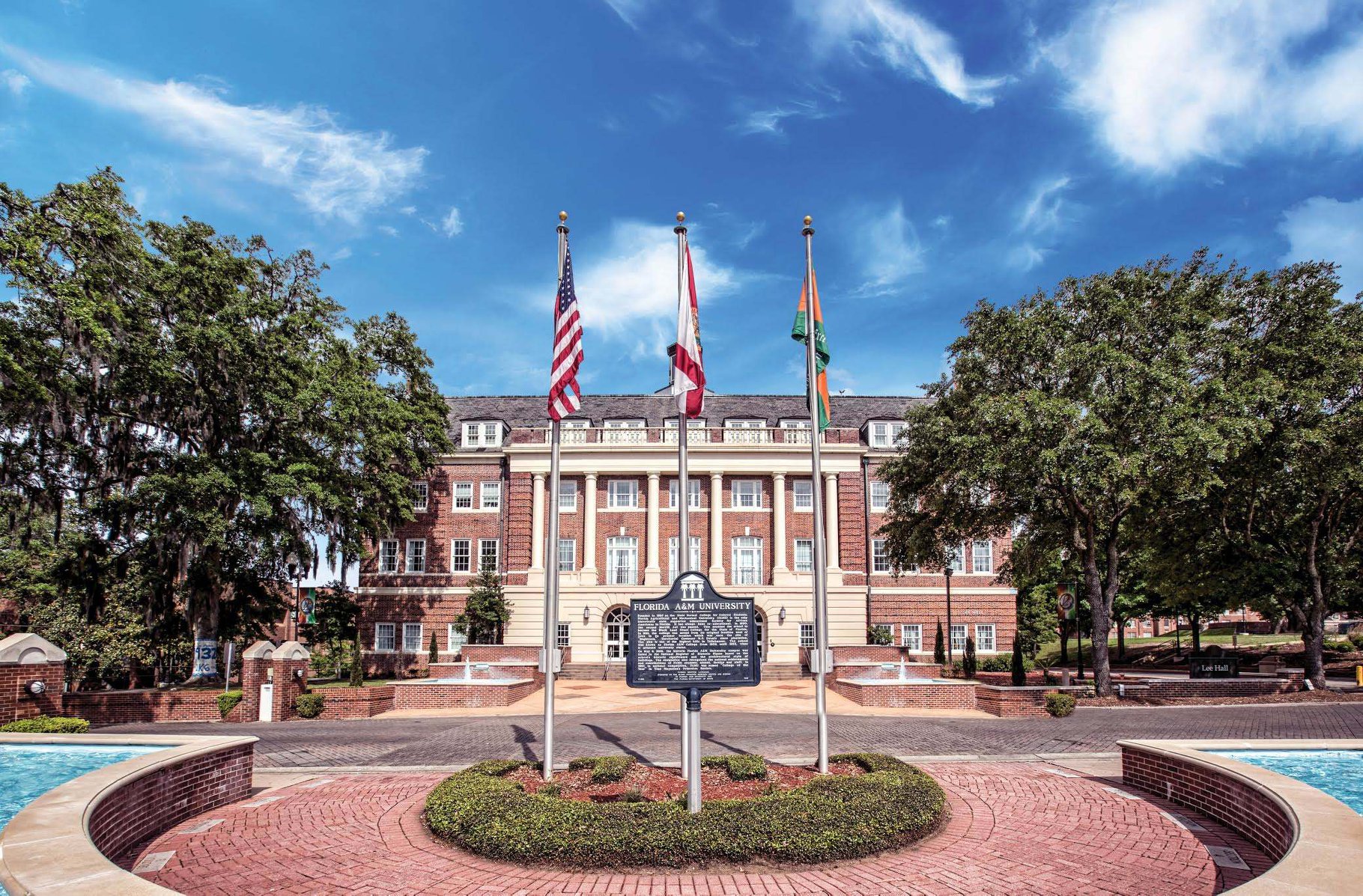 FAMU compares to no other. Considering that it claims the title as one of the top HBCUs in the country, it symbolically sits on the highest of seven hills and Tallahassee, Florida. One of the nation's many HBCUs, FAMU serves as the nation's top producer of African Americans at the bachelor degree level. So, going here obviously bumps up your coolness points by 100. The amount of networking that goes on here? Unbelievable.
The school offers many chances for students to connect with alumni whether through a career fair or a good ole' fashion homecoming game. From the famous alumni that call FAMU their home, to the incomparable Marching 100, a famous marching band known for playing at the Grammy's and the Macy's Thanksgiving Parade, FAMU comes out on top as one of the most exciting HBCUs to attend.
Awesome Alumni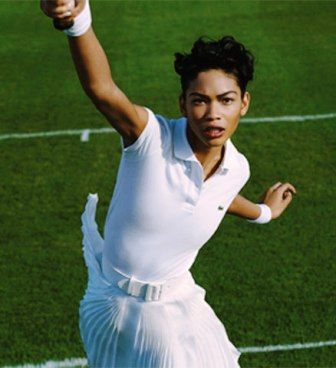 From athletes to actors, FAMU has its fair share of notable alumni and was once home to many household names. From the School of Business and Industry to the College of Social Sciences Arts and Humanities you'd be surprised to see who walked the halls of Coleman Library or sat through many dance shows in Lee Hall.
The first African American to win Wimbledon Women's single crown, Althea Gibson hit her tennis ball left and right on the courts near Gaither gymnasium back in the day. She serves as an inspiration for today's female tennis players as she has met with the queen and now claims a spot in the International Tennis Hall of Fame.
Enjoy watching films? Then I'm sure you've heard of Will Packer and Rob Hardy. A renowned producer and director today, Packer and Hardy call FAMU their old stomping grounds where they first became partners and created Rainforest Films in 1994. If you still feel skeptical about these two filmmakers, go watch the movie Obsessed or Stomp the Yard and tell me what you think! Today, you know these two FAMU alumni for bringing more African American perspectives and stories to the big screen.
The first time you watched Princess and the Frog you probably didn't know about the actress who voiced Princess Tiana. Well, that individual happened to be the voice of Anika Noni Rose, an actress who proudly claims a Disney Legend title and also has a history in theater performance. Miss Rose also received the 2004 Tony award for Best Featured Actress in a musical, how cool is that? From the FAMU essential theatre to Hollywood, you never know when you're going to run into a rattler. All in all, these famous rattlers also make it a point to highlight their alma mater every chance they get, letting them know they went to the coolest university ever.
Where We Chill
If you feel bored on FAMU's campus, then you must be doing something wrong. Campus never has a dull moment. Rattlers can enjoy a plethora of things while in between classes. Every Friday the university hosts what we call "Set Friday." Arguably the best day of the week, Fridays never disappoint. During "Set Friday" food, clothing and haircare vendors set up shop for students and employees to enjoy from 12 p.m. to 5 p.m. every Friday. Even if it gets a little too hot outside, you can enjoy various icy drinks from the Kona ice truck. FAMU's favorite DJ, Loosekid, also offers his amazing turntable services to really turn up the atmosphere. The music, the food… it's all just so… what do they say? Chef's kiss.
Students not only get to enjoy special events every week offered by the university but they can also have fun on just any regular school day. On the right day, Coleman Library can turn into a club scene. It all just depends on what floor you find yourself on. If you need some peace and quiet the third floor's your best friend but if you like to party, head on over to the second floor. You will find a mixture of students on this floor just passing time with their friends between classes by mixing and mingling in the common area.
The food courts on campus can be just as interesting as the places mentioned above. Not only does the food court have amazingly delicious food but you might run into your classmate AND your professor during the lunch rush. The "Orange Room," as us FAMUANS love to call it, houses Chick-fil-A and a Mexican cuisine restaurant called Pablanos. With that said, you will never experience a dull moment on this campus.
Q&A
How much are students partying?
"SO many people call FAMU a party school or whatever that means but honestly every school is a party school if you ask me. Students here party just as much as any other school. But we know how to do it the best!" senior Ivy Gray said.
What will you get in trouble at your school?
"Considering I've never been in any kind of trouble here I would say if you're a freshman in the dorms acting like a maniac making all these crazy disruptions you'll get the boot. This campus is relatively peaceful so making any unwanted disturbances can result in some unwanted consequences," senior Rameau Morency said.
How much sex are students having? How is safe sex encouraged on campus?
"Too much. Sex is always the topic of discussion at this school but I feel as if our health center does a great job at keeping our students safe and informed. The FAMU Health center and [its] employees equip all dormitories with condoms and flyers. Free testing is also offered to students on Fridays at the set," junior Michael Smith said.
What would you tell incoming freshman about your school?
"I guess I would tell them to follow their own path and try not to fit in just because it's the cool thing to do. It's easy to get caught up in the hype at this school but as long as you be yourself you'll always win in the end," senior Tajarelle James said.
What's your favorite memory about being a Rattler?
"My favorite memory here at FAMU would have to be homecoming because of how happy I am during this time every year. The vibes, the people… they just all keep a smile on my face the entire week. Although COVID-19 ruined that for me this year thinking about how fun homecoming was jades the constant reminder that my last homecoming was canceled," senior Jennifer Allume said.
Student Reviews
"My experience at FAMU was nothing short of amazing. The friends I made here I would even call them family because of how close we are. I know that they're always one call away no matter how far I am from Tallahassee. SO for that, I am forever grateful," said Theondre Peoples, class of 2020 graduate.
"What can't I say about FAMU? Not really sure but I just know that I will be super sad when it's time to go! The memories I'm making here can't be described. This is the beginning of the rest of my life," said Jasmine Morehead, class of 2020 graduate.
"I love this school. I'm an engineering major so the course load can get heavy but this school provides the right resource for its students to succeed in every major," said junior Kenneth Taylor.
"This is my last year here and I really appreciate the memories I made. This experience was one for the books and I had the time of my life. I also learned so much throughout my four years here. FAMU sets you up for greatness and nothing less," said Tamren Smith, class of 2020 graduate.
"I met some of my bridesmaids here at FAMU so I'll give them that. Being the homebody that I am I really came out of my shell while attending FAMU. It was a cool experience," said Kennedi Rice, class of 2020 graduate.
TOP 3 MAJORS
Health, College of Pharmacy & Pharmaceutical Sciences
Business, School of Business and Industry
Social Sciences, College of Social Science Art & Humanities
TOP 3 MOST POPULAR STUDENT ORGANIZATIONS
SISTUHS Incorporated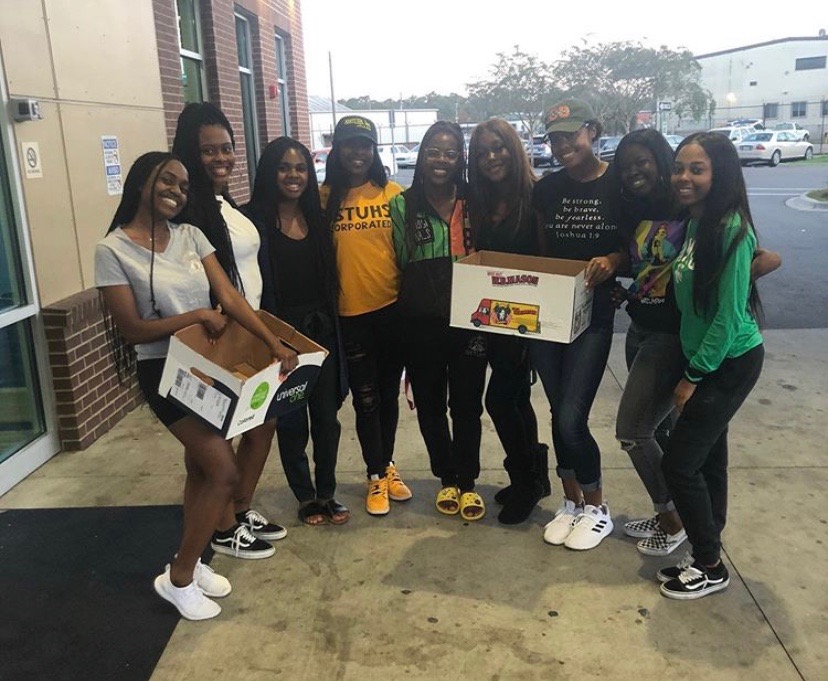 SISTUHS Incorporated distinguishes as an organization for young women committed to serving their community through volunteering and fundraising. The women in this organization hold themselves to high standards and have provided FAMU's campus with quality events since 1999. Some events range from SISTUHS week and Mental health panels to carwash fundraisers. Not to mention they're some of the most beautiful women on campus, both inside and out. "SISTUHS brought me some of my closest friends all while getting community service in. I hold this org very close to my heart," SISTUHS membership chair Cater McCloud said. On any day, you can catch members of SISTUHS sitting on the quad having a conversation and you can definitely witness that this statement holds true.
Big Brother Little Brother Mentoring Program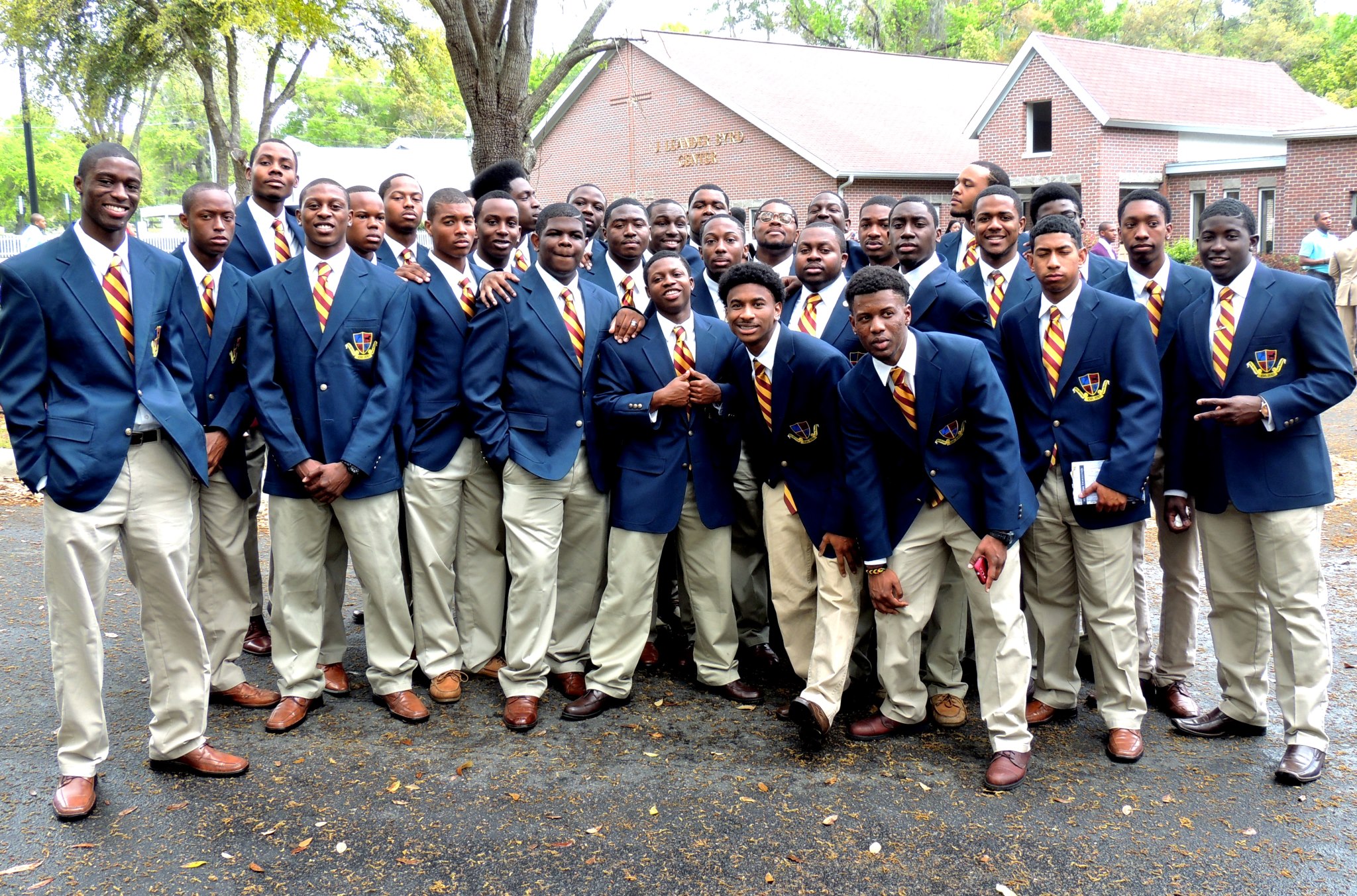 Big Brother Little Brother Mentoring Program or "BBLB" is a mentoring program for young men on FAMU's campus. Many male students join this program in search of an older friend or mentor to give them advice and tips on how to survive college. This program also gives the older brothers an opportunity to gain real-life skills they can use in the work field. "Many people think this org is just for the younger brothers but the older brothers benefit as well." Big Brother Theondre People said. BBLB characterizes as one the largest male organizations on FAMU's campus so it's safe to say they have an astronomical impact on campus.
Orientation Leader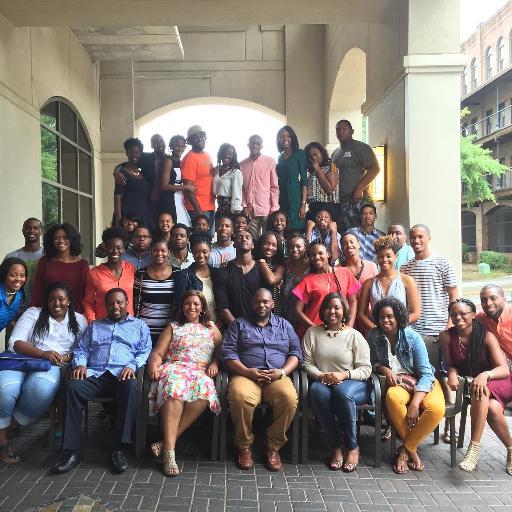 Although being an orientation leader doesn't exactly match up to a proper organization, the position is a very sought after position on campus. Each year the advisor picks a team with 10 to 14 members to bring in the incoming freshman class. "Being an Orientation Leader was no joke. Our workdays started at 6 a.m. and didn't end until 1 a.m. every day and that how it was for two months straight. Despite the crazy hours I wouldn't trade being an orientation leader for the world because I had so much fun interacting with students and their parents," 2018 Orientation Leader Morgan Pinnock said. Nonetheless, every year the orientation leaders create a comfortable environment for incoming students to flourish in. As one of the many faces of FAMU, this team has the expectation of putting on a spectacular performance and they do it justice.
GETTING IN
Back then, many held the opinion that FAMU was "easy" to get in but this past year FAMU raised the requirements to get accepted, making it slightly more competitive for incoming students. Admissions really look for a student with a good GPA (3.0+) and quality experience prior to getting accepted to FAMU. Quality experience such as over 100 volunteer hours and a top tier submission essay that highlights the achievements of that certain student will make up the characteristics of FAMU's ideal student. FAMU enrolls nearly 11,000 students from the United States and more than 70 countries such as India, Egypt, Trinidad, Netherlands, China, Bahamas, Jamaica and Brazil. With stats like that, make sure your application stands out. I have no doubts FAMU only produces excellence.
STATS
Location: Tallahassee, Florida (main campus); Orlando, Florida (College of Law)
Total Cost on Campus: In-state tuition 5,785 USD, Out-of-state tuition 17,725 USD
Undergrads Enrolled: 8,137
Grads Enrolled: 800+
Total Enrolled: 9,614
Acceptance percentage: 38.9%
Percent Admitted Who Enroll: 9,614
Percentage of Male Students: 35%
Percentage of Female Students: 65%
Students Receiving Financial Aid: 88%
Students Receiving Federal Grants: 64%
Students Receiving Federal Loans: 64%