College of the Holy Cross—Worcester, MA
The Vibe
Clean-cut academic Battlefield
What it feels like to go here
No students feel as much pride for their university as the students of Holy Cross. While the students' heart in hitting the books impresses professors and employers, they have more to brag about. Its gorgeous, hilly campus will charm you into not ever wanting to leave. "On Mt. Saint James with our towering ivy covered buildings, you feel powerful looking out and seeing the entire city of Worcester," sophomore Billy Cordes said. The magic of Holy Cross makes you feel like a part of it from the moment you first step inside. Students get so close to each other that it almost seems as if an invisible thread connects every single member on campus. Friendly people will definitely find a home here; in such a small community, you can't really go unnoticed. Everyone holds the door for each other and you can't make it to your class without saying hi to at least five people. Finally, whether involved with athletics, student organizations or service trips, the Crusaders are always ready to do whatever it takes to show off their strengths.
Awesome Alumni
Through the years, the College of the Holy Cross keeps sending fearless crusaders out into the world. Some of the greatest modern political characters graduated from Holly Cross: Clarence Thomas, the second African American to serve on the Court, and Jon Favreau, the former director of Speechwriting for President Barack Obama. Jim Collins, the valedictorian of the class of '87 founded the study of synthetic biology. The fashion industry also works as an HC alumni magnet. Carolyn Risoli presided over Marc, by Marc Jacobs and Erika Bearman served as the senior vice president for global communications for Oscar de la Renta. In the world of athletics, basketball legend Bob Cousy won a scholarship to attend Holy Cross led the Boston Celtics to five NBA titles and earned a spot on the NBA Hall of Fame. And if that's not enough to leave you with your mouth wide open, Joseph E. Murray won the 1990 Nobel Prize in Physiology for the first successful kidney transplant.
Where we hang
Students at Holy Cross don't need the bustle and hustle of a big city to have fun. The Hogan Campus Center functions as the hot-spot for social life on campus. Students walk in and out non-stop to pick up their mail, go shopping at the bookstore or just grab coffee at Cool Beans. Outside, you'll definitely bump into groups of people playing spikeball or Frisbee. Did you know that winter doesn't equal hibernation season at Holy Cross? "In the winter, students flock to the hills near the baseball field to go skiing, snowboarding and sledding right after a fresh snowstorm," Cordes said. Although Worcester is a small town, you'll find great places to eat, like Miss Worcester Diner and the nearby mall's food court. Holy Cross has the best of both worlds in terms of rural and urban. While it is located in Worcester, a short hour-long ride in the shuttle gets you to a weekend getaway to Boston.
Q&A
1. How much are students partying?
"During the week students work really hard in their classes so on the weekends we all love to relax and hang with friends. That can either mean having a nice movie night or heading off campus to a party. If you aren't into partying scene there are tons of things to do on campus and if you do like to party people usually find more parties on a Saturday night rather than a Friday night," sophomore Meagan Albertson said.
2. How much sex are students having?
"I am not exactly sure but I know it does happen both casually as well as in relationships," sophomore Molly Mahoney said.
3. What will you get in trouble for at your school?
"You're likely to get in trouble as a freshman by RAs from having too many people in the room before heading out for the night than anything else. The RAs wont walk into the room when you come to open the door, and will only judge the situation based on what they can see in front of them, so placement is key. As you go up in housing, you know the RAs well and they give a bit more slack and will even give multiple notices before writing a room up," Cordes said.
4. What would you tell incoming freshman about your school?
"Holy Cross is one of the best places on Earth and the next four years will be the best years of your life. Take advantage of every opportunity that comes your way, go out of your way to meet new people and attend the sports games and show your school spirit," Albertson said.
5. What would you change about your school?
"I would change the separation of people of certain races only being in friend groups with each other. I wish everything was more integrated but it isn't. I would also change varsity athletes being the only ones to have access to the new multimillion dollar Hart Center, it's not fair for people who exercise regularly to have to use the crappy field house with bad equipment and no air conditioning," Mahoney said.
Overall Experience
"I absolutely love the people. The people here are so kind, friendly, smart and driven. No one is competitive, but instead we all help each other become the better people in and out of the classroom." – Meagan Albertson, Class of 2020.
"I absolutely love going to school here. The campus is beyond beautiful. Everyday when my friends and I walk to class or the dining hall, we take pictures of the buildings and admire the beauty of the campus. All the students here are focused, but everyone likes to have fun on the weekends. I love Holy Cross so much that I cried leaving for Christmas Break and summer break freshman year. I wouldn't transfer to any other school in the world, even if it was the best school in the world – Michaela Fleming, Class of 2020.
"At Holy Cross I feel responsible to tap into every opportunity to better my future self, and I know that my friends here think the same way. Students are ridiculously active and you learn this from the first moments of freshman year. Dozens of weekly volunteer work groups will harass you with emails and posters in the first few weeks, practically forcing you to join. There is nothing but positivity on this campus and encouragement for growth at every door opened." – Billy Cordes, Class of 2020.
"Holy Cross has a really nice community feeling and when walking around campus you are bound to run into at least 5 people that you know. The professors care a lot and they know your name since class sizes are so small." – Molly Mahoney, Class of 2020.
Top 3 Majors
1. Economics
2. Psychology
Top 3 Most Popular Student Organizations
1. Student Programs for Urban Development (SPUD)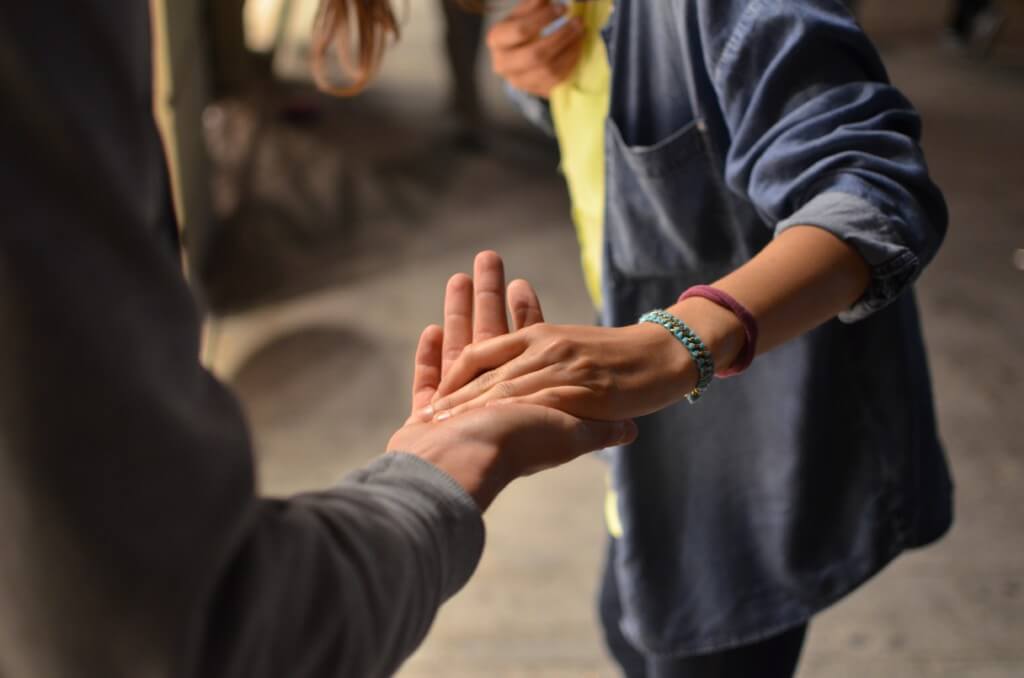 They don't call the Crusaders the "men and women for others" for no reason. Involving more than 500 students on campus, SPUD gives students an opportunity to serve the Worcester community. "Last year for my SPUD, I went once a week to a local third grade classroom and helped out for an hour and a half," Mahoney said. "It was very meaningful to help kids who maybe didn't have as much guidance that I am lucky to receive at home, and a teacher who had her hands full because her class was so big." With over 40 partnerships for service placements, SPUD offers opportunities for service that fits everyone. "The SPUD sites are unique because the students form a strong bond with the people they go to see, and they are able to go to the same site year after year and eventually become a site leader while knowing the people very well," SPUD Dorm Representative Cordes said.
2. Quiz Bowl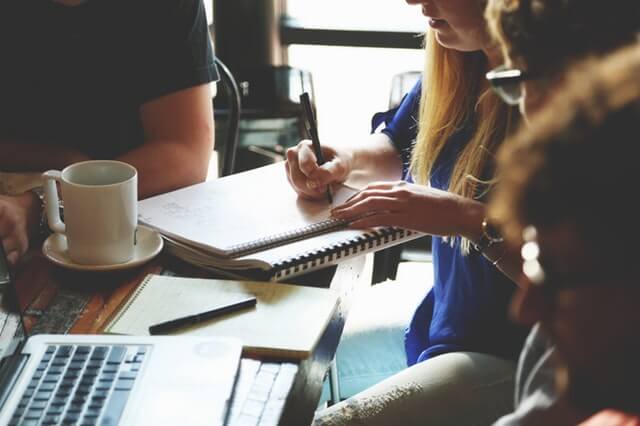 Classrooms are not the only place where the accumulation of knowledge takes place at Holy Cross. The Quiz Bowl team encourages Crusaders to take their intellect into the academic trivia battlefield, all the way to intercollegiate competitions. "It provides a form of friendly competition that brings people together with a diverse set of strengths," Thomas Ciampa said. "Quiz bowl keeps me on the edge of my seat always ready to press the buzzer!"
3. Student Government Association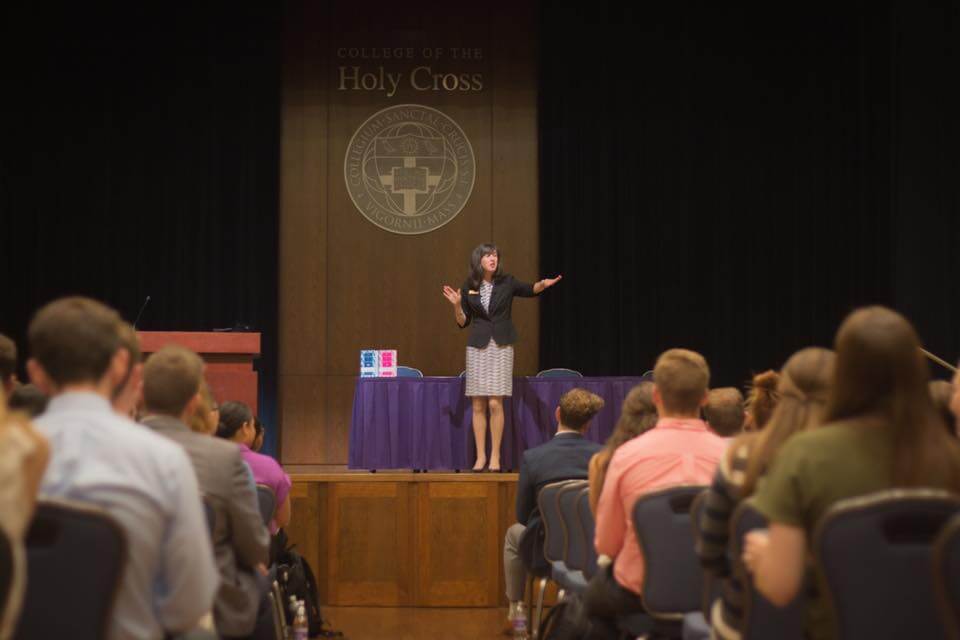 The Student Government of Holy Cross is one of the organizations that makes your student experience unforgettable. What makes SGA unique is that it is completely run by students. "They are elected student officials such as Dorm Presidents or Class Treasurers from each class who plan activities on campus for the students," Cordes said. "They bring in guest speakers, music artists, food trucks or any type of activity to help improve the student experience." Sous like fun and a great resume booster.
Getting In
To all those people whose hands shake at the mention of stardardized tests, take a chill pill because Holy Cross does not narrow down its applicants to a series of numbers. However, while they don't require the SATs or ACTs, it remains a highly selective liberal arts college. "It is very important to make something of yourself in high school so when the application comes around, there aren't enough words in the essay to talk about what you've done," Cordes said. That said, the optimal applicant to Holy Cross must be passionate and willing to challenge themselves. "Service for others is the biggest motto on this campus, and having a strong history of that in your application will certainly help," Cordes said. Holy Cross evaluates these characteristics through a required interview. There, you can show them all you've got. "Holy Cross wants to see demonstrated interest that can be shown in the form of attending tours, open houses, information sessions and the like," Mahoney said. By following all these steps, you won't go unnoticed, and you can proudly call yourself a Crusader in no time.
Stats
Location: Worcester, Massachusetts
Tuition: $49,980
Room and Board: $13,690
Mandatory Fees: $650
Total Cost on Campus: $64,320
Undergrads Enrolled: 2,910
Acceptance percentage: 38%
Percent Admitted who Enroll: 30%
Percentage of Male Students: 49%
Percentage of Female Students: 51%
Percentage Receiving Financial Aid: 57%