Whitworth University-Spokane, Washington
[toc]
The Vibe
Scenic Suburban Heaven
What it Feels Like to Go Here
If people go to college to find themselves, Whitworth University is where students find themselves in other people. Whitworth boasts a community of learning deeply rooted in Christianity and charity. They encourage students to explore their faith and contribute to their community. It's a small enough campus that you can expect to run into your friends habitually in a small-town kind of way, but not so small as to feel limiting. At Whitworth, friendly students and professors want to help each other thrive.
Awesome Alumni
Several humanitarians studied at Whitworth University. Travis Hartanov cofounded Krochet Kids International, a nonprofit that teaches women in impoverished countries how to crochet and sells their signed products for them online. Jena Nardella, cofounder of Blood:Water, an organization that helps African communities combat HIV/AIDS and water crises, also once called Whitworth home. Whitworth University also produces many artists including Samoan novelist Sia Figiel, author of Where We Once Belonged, the first novel published by a Samoan woman in the U.S. Brian Fennell and Branden Cate of the Seattle-based indie rock band Barcelona also studied here. Singer-songwriter Sara Jackson-Holman, whose songs you heard on Grey's Anatomy and Orange is the New Black, also attended this school.
Where We Hang
The campus features its own chapel for morning community service, held twice weekly. If you'd like to connect to a higher power through nature, explore Whitworth University's 200-acre campus. It features many stately pines and open green spaces for students to relax in one of the most scenic areas of Washington State. A total of 76 lakes and rivers surround the area, including Lake Coeur d'Alene, where visitors can relax on the beach, swim and kayak. Plus, campus lies within miles of hiking and biking trails and a short hour-and-a-half drive drive from five major ski resorts. If you consider yourself more of a city slicker, hit up downtown Spokane with a bus ride. Here you can enjoy Broadway productions at the INB Performing Arts Center, listen to the Spokane Symphony at the Martin Woldson Theatre or rock out at the Knitting Factory Concert House.
Q&A
1. How much are students partying?
"Maybe I'm too much out of the party circle, but I don't think we party that hard. I've heard of a few party houses. The only one I actually know the location of is now filled with people who do not plan to continue the house's legacy," said senior Lynn Dickerson.
2. What will you get in trouble for at your school?
"At Whitworth we have what's called the Big 3. These are three rules to guide students to live healthy lives and safe lives while at Whitworth. … These rules apply to all students whenever on campus. But we also have what's called the Little 3 which are fun traditions students try to complete before graduating including accidentally dropping and breaking a plate in our dining hall, getting hit in the head by a flying disk because so many people play disk golf on campus, and catching a virgin pinecone since we are known for our beautiful pine trees," said Karlin Andersen, Whitworthian editor-in-chief.
3. How much sex are students having?
"Students are having sex. Cohab rules or not it happens. Is it all the time, every night, everywhere? No. I'd say at least a third of the students are getting around in the dorms. So perhaps not as much as a state school, but it defiantly still happens, it's just generally a little more hush hush." said recent grad Andrea Hunter.
4. What would you tell incoming freshman about your school?
"Buckle up and get your dance moves ready for Traditiation, the traditional 'hazing' Whitworth does. They go around campus and do crazy things like dorm-wide singing, dancing in front of the school and learning the dorm chants while dressed in costumes representing their dorms. It's a good time, and it's very amusing for upper classmen to witness each year," said junior Hannah Jian Rzeszewicz.
5. How much does religion play a part in the college experience?
"It's really as much as you want it, when it comes to religion. The Whitworth community is open and accepting of everyone. Professors do work their faith into their classes, which is a very cool part of Whitworth," said sophomore Hunter Smit.
Overall Experience
"It's a very underrated school because it is in Spokane which is also where Gonzaga University is, so it gets most of Spokane's glory. Whitworth really is about community and how we can all grow together…It's easy to say that about any school really but it's genuinely how it is here, people want to learn and more importantly do it in a way where everyone can have fun." – Klaus Hanley, Communications, Class of 2019
"I'd give Whitworth 4.5/5 stars because the classes are small, professors are highly engaged in student learning and getting to know students, and everyone is friendly. Sometimes if you're not the most social person it can be exhausting, though, and it can also be tough constantly surrounded by overly-friendly people. It can also be tough being someone who isn't Christian and being surrounded by people of strong faith, because it's a way that 90 percent of the student body connects with one another." – Hannah Jian Rzeszewicz, Pre-Dental, Class of 2018
"I have loved working on the Whitworthian since I have been a freshman, but I have been involved in many other on-campus publications and clubs as well. As Whitworth offers sports, over 50 clubs and student government or dorm leadership, it is hard for a student to get involved somewhere on campus while at Whitworth. Balancing school work and extracurricular activities can be challenging, but the extra parts is what makes Whitworth exciting." – Karlin Andersen, Whitworthian Editor-in-Chief
"Great school, but probably not worth drowning in debt. Fun fact: it's the ranked as the third friendliest campus in the U.S." – Kamau Chege, Accounting and History, Class of 2018
"I would give it a 4/5 probably… There are a lot of opportunities for students in every direction: sports, entertainment, arts, cultural events. I think it's wonderful. I love my professors and the class sizes. I also love the free (a college student's favorite word) tutoring resources. The 4 versus 5 largely comes from how the environment can be if you aren't a Christian. I have a lot of non-Christian friends who feel overloaded at times by the Christianess here. Of course we also knew about this when we chose to go here, in all fairness." – Lynn Dickerson, Biology, Class of 2017
Top 3 Majors
1. Biology
2. English
3. Economics
Top 3 Most Altruistic Student Organizations
1. En Christo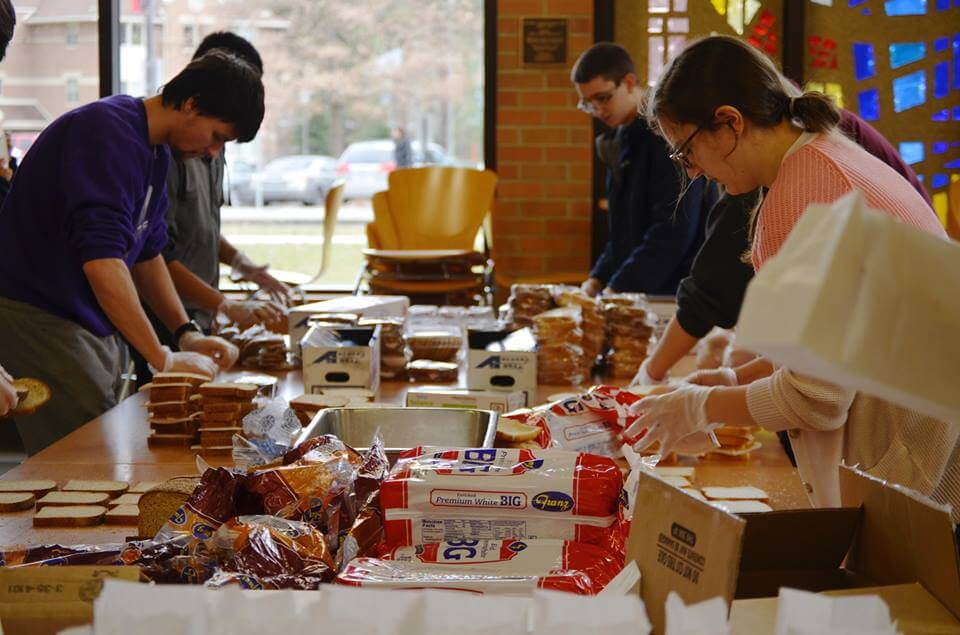 En Christo has served disenfranchised members of their community for over 20 years. They provide sack lunches every Saturday and share the gospel with low-income and homeless citizens of Spokane. Club Treasurer Elaine Harris said an important part of the work involves conversing with the residents they serve. "It became more than just a service as personal relationships began to grow," Harris said. "We want residents to know that they are cared for and that they aren't forgotten," Harris said.
2. Adopted Pirates of Whitworth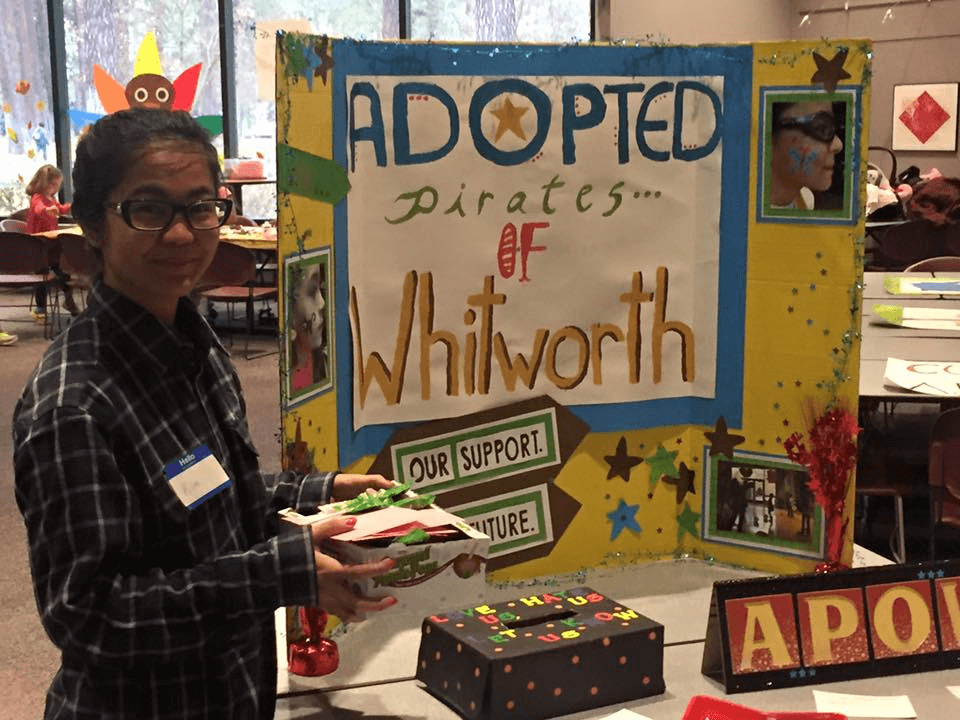 Adopted Pirates of Whitworth educates the community about the positive effects of adoption and foster care. President and club founder Hannah Rzeszewicz said children in foster care want and deserve a normal life. "We like to let people know how adoptees think about their pasts and how they deal with not knowing a part of who they are," Rzeszewicz said. Every month the club hosts a foster parent support group. While the parents hold their meeting, club members play games and do arts and crafts with the kids.
3. Students for Life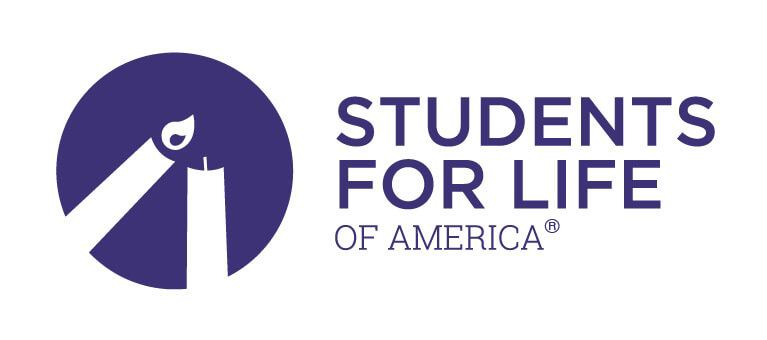 Students for Life of America is one of the nation's largest youth organizations advocating for the abolition of abortion. President Heidi Thom said the Whitworth branch plans to focus on educating and talking to the community this year. "We want to make people question what they really believe and why they believe it in regards to abortion," Thom said.
Getting In
Whitworth University puts a high value in applicant's academic rigor in their high school coursework. Applicants should pay special attention to the quality of their required writing sample. Applicants also need to submit a recommendation form along with their SAT or ACT superscore. With a GPA higher than a 3.0, you can do a phone interview in lieu of your scores. You may not want to do that though—Whitworth considers SAT and ACT scores when awarding academic scholarships. Whitworth admissions staff also pay special attention to an applicant's participation in extracurricular, service and leadership activities and even considers the reputation of the student's high school.
Stats
Location: Spokane, Washington
Tuition & Fees: $39,600 + $962
Total Cost on Campus: $51,732
Undergrads Enrolled: 2,685
Grads Enrolled: 306
Total Enrolled: 2,991
Acceptance percentage: 82.1% (Fall 2014)
Percent Admitted Who Enroll: 14.4%
Enrollment: 584 (Class of 2019)
Percentage of Male Students: 40.6% (2014)
Percentage of Female Students: 59.4% (2014)
Percentage Receiving Financial Aid: 98%
Percentage Receiving Federal Grants: 97%
Percentage Receiving Federal Loans: 64%