Washington and Lee University—Lexington, VA
[toc]
The Vibe
Preppy, southern school
What it Feels Like to Go Here
Washington and Lee is really refreshing in the sense that it's homey. Feel free to leave your laptop out while you take a bathroom break in the library, because it'll be there when you get back. New students at W&L sign an honor code their first year, basically promising not to lie or cheat. The shocking part? They actually uphold it. And don't be surprised when you're assigned your first take-home exam! These teachers treat you like an adult, maintaining a high level of respect. They trust that you won't cheat on that test you're taking in the comfort of your own dorm. Don't go taking advantage of that.
Thanks to southern hospitality, the students here are always polite, tossing a "yes, sir" or "yes, ma'am" into conversations all the time. "Don't expect to wear sweats to class, and if you're wearing athletic clothing, people will expect you to be going to the gym. Sun dresses and cowboy boots are typical to wear for girls, and khakis and a casual button down or new fraternity t-shirt are common on guys," Chiappelloni said. So if you're a preppy, academically-driven student looking to join Greek life, do community service and build some meaningful relationships, this is the school for you.
Awesome Alumni
Several influential individuals proudly call Washington and Lee their alma mater—including John W. Warner, former Secretary of the Navy and U.S. Senator. Others, such as Roger Mudd, Kelly Evans and Christian Wiman became heavily involved in the literature realm later in life. Mudd was a routine presence on broadcast media such as Meet the Press, the NBC Nightly News and the CBS Evening News. Wiman, on the other hand, has written various collections of poetry and was editor of Poetry magazine. Evans reported for The Wall Street Journal and is currently an anchor for CNBC.
Where We Hang
With most of the social scene stemming from Greek life, many of the students can be found spending free time in the sorority and fraternity houses. Can't find who you're looking for? Take a peek in the library, Commons building or the restaurant at the new Upper Division Village. You'll find a bunch of friend groups eating there. Later at night, the frat houses are definitely the place to go if you want a good time. Lexington's bar scene isn't much, so frats are your ticket to what movies consider the college experience.
Q&A
1. How much are students partying?
"The typical week has three party nights—Wednesday, Friday and Saturday," junior Cassidy Fuller said. "I would say most people go out both nights on the weekend, a low key week would be going out only one night."
2. What will you get in trouble for at your school?
"The executive committee, a group of elected students, is in charge of maintaining the honor code, and is the group that collects evidence, holds trials, etc. If you are found guilty of an honor violation, you may ultimately be expelled from the university, so the students do an amazing job of upholding the system," Chiappelloni said.
3. How much sex are students having?
"It really depends on the student. W&L has the Colonnade Club, which is where students have sex in the five main academic buildings, but most people aren't shouting out every time they have sex. I'd say that on average students any given student has sex about one time a week," junior Matthew Rickert said.
4. What would you tell incoming freshman about your school?
"Washington and Lee is a place where you have the opportunity to become who you want to be. We have an amazing structure and system in place that will help you grow in any area. Take advantage of the programs, courses, amazing professors and clubs that are available to you, but don't be afraid to branch out from that and start something new on campus if it's your passion," Chiappelloni said.
5. What has surprised you about Washington and Lee?
"People call it the 'W&L Bubble.' W&L is like its own little world between the Greek system and the honor code. People leave their backpacks anywhere and trust that they won't be stolen, which you don't find in a city," junior Megan Steel said.
Student Reviews
"My biggest challenge at W&L has been finding my place in activities that span over my entire time at W&L, constantly building upon each other. I was involved in Mock Convention, a tradition strongly valued by the university, but that ended in February of my sophomore year. My junior year I was on the executive board of my sorority, but that ended this January. Some other roles I have carried with me year to year, but I definitely wish there was a better way to link everything together to make a more holistic experience." – Bianca Chiappelloni, Class of 2018
"While not relaxed, it's not stressful. W&L likes to work but have fun at the same time. It's full of high achievers who wish to pull you up with them." – Matthew Rickert, Class of 2018
"W&L has provided me with the support and motivation to pursue any and every goal I've had." – Lenny Enkhbold, Class of 2017
"Coming from California, it was strange to see how people from the north and south interact with each other—lots of jokes about the Civil War and the Yankees up north." – Cassidy Fuller, Class of 2018
"It's a work-hard, play-hard school. It's a great place with a lot of opportunities and a great education. The social scene is centered around alcohol and fraternity parties." –Megan Steel, Class of 2018
Top 3 Majors
1. Business Administration and Management
2. Accounting and Business Management
3. Economics
Top 3 Most Popular Student Organizations
1. The Outing Club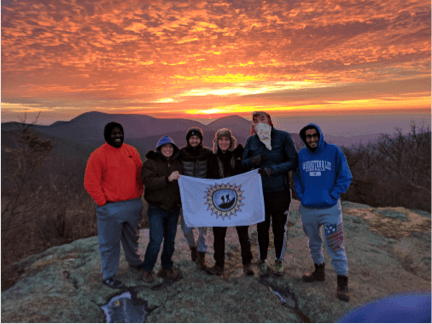 If you're someone who loves some fresh air and exercise, then the Outing Club is probably for you! There's a reason this organization is one of the most popular on campus. They offer classes and trips for anyone in the campus community to get away from the campus stress and decompress in nature a little bit. They offer everything from rock climbing to outdoor cooking. Why else should you join? "Because it's human nature to desire to be outside," senior Lenny Enkhbold said.
2. Nabors Service League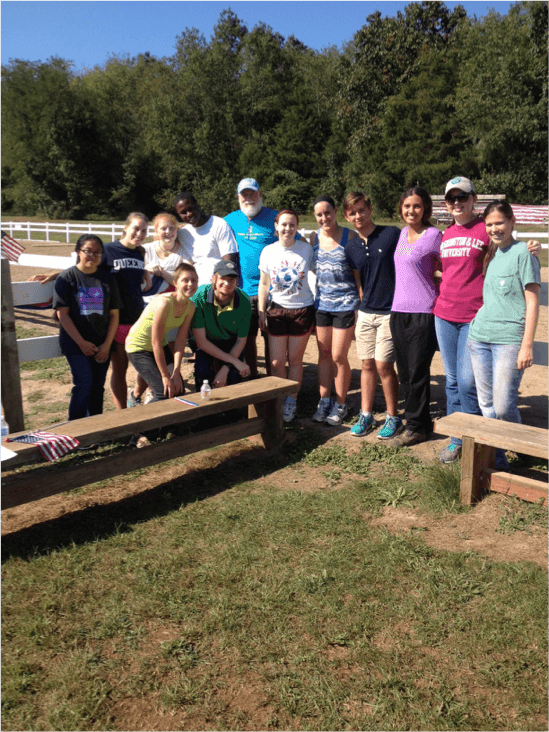 The Nabors Service League is different in that it goes beyond recreational purposes. This club works to connect students with service opportunities so you can do your part and lend a hand with one of the causes you feel strongly about. "NSL also facilitates discussions and interactive activities on campus in order to raise awareness about community development, aging, health, disability, food, nutrition, education and youth enrichment," Co-President Kristin Sharman said.
3. Mock Convention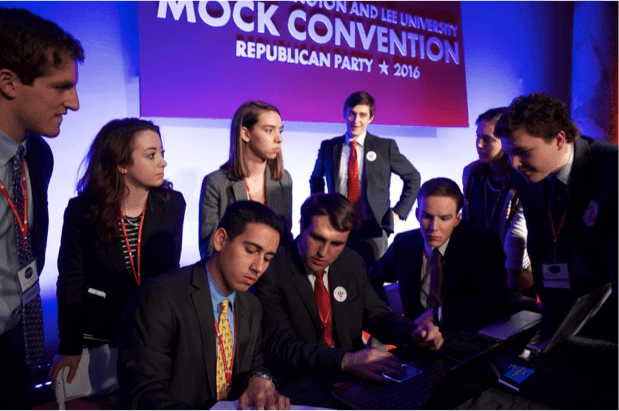 It's not really a club, but more of a four-year research project. During each election, as the GOP and democratic parties choose their nominees, this club predicts who will represent the party that is currently out of power. The experience is unlike any other because you'll actually get to learn the intricacies of how the nominees get elected. "It brings students from many different disciplines together to accomplish a task that many journalists and politicians have dismissed as impossible, and represents an idealistic expression of faith in our nation's founding principles of self-government and civic engagement," said Co-Director of Communications John Crum.
Getting In
The Washington and Lee admissions office asserts that it takes a holistic approach when they read your application. Placing the most value on your academic record, the admissions committee looks at how much you challenged yourself in high school, AKA tough courses and good grades. Beyond your academic record, the admissions officers pay attention to extracurricular activities and service. So don't play it shy—highlight all those times you worked with Habitat for Humanity! Admissions officers want to find prospective students that will contribute to W&L's campus community in various ways. Of course, you also need to send in SAT scores, but W&L super scores and doesn't require you to submit writing scores.
Stats
Location: Lexington, VA
Tuition & Fees: $48,267
Total Cost on Campus: $63,500
Undergrads Enrolled: 1,854
Grads Enrolled: 318
Total Enrolled: 2,173
Acceptance percentage: 18%
Percent Admitted who Enroll: 42%
Enrollment: 465
Percentage of Male Students: 51%
Percentage of Female Students: 49%
Percentage Receiving Financial Aid: 63%
Percentage Receiving Federal Grants: 10%
Percentage Receiving Federal Loans: 19%