Also written by Camila Carrillo.
The University of Florida—Gainesville, FL
The Vibe
Welcoming and cozy, yet spirited AF.
What it Feels Like to Go Here
At UF's campus, students can't find free time since campus always offers some entertainment. Good luck trying to cross Turlington Plaza—it gets more foot traffic than the Disney World gates. Students get involved with multiple campus organizations and take on internships while balancing a full class schedule, but their busy lifestyles don't stop them from expressing southern hospitality. Classroom size at UF averages 30 students, making it all the easier to find lifelong friendships. Game days and tailgates bring out these bonds. Everyone rallies to support UF, wearing orange and blue and chanting, "I said it's great to be a Florida gator!" Bright students and professors make up the gator community, who challenge and strengthen each other's intellect. Don't feel intimidated, though—compassionate professors foster an open environment for learning.
Awesome Alumni
Few college students can pull off college without a computer. Thank UF for that, since it graduated the inventor of the first electronic digital computer, John Atanasoff. The diverse group of UF alumni includes famous mystery and thriller novelist Michael Connelly and NASA's first female director of the Langley Research Center Lesa Roe. Aside from the brainiacs and business people, UF also teaches famous athletes like Heisman Trophy winner Tim Tebow, Olympic women's soccer gold medalist Abby Wambach and 11-time Olympic men's swim medalist Ryan Lochte. Lucky for these athletes, Robert Cade (who joined UF faculty in 1961) invented Gatorade to keep them hydrated. He didn't graduate from UF, but he made us a household name so he might as well be an honorary gator.
Where We Hang
Gators work hard, but we like to have fun along the way. After a long week of classes, students head to Grog or the Rowdy Reptile in midtown or to downtown's clubs and bars like The Top, Boca Fiesta and The Midnight. Students love sticking around UF's nature filled campus to jog through UF's hidden-forest trails, and stay active with free access to UF's state-of-the-art gyms (the Student Rec Center and Southwest) that offer fitness classes and tons of new equipment. After burning all those calories, grab something to eat at the Hub, a quick lunch pit stop for students with plenty of seating and computers. For studying, The Reitz Student Union provides plenty of study areas, a food court, a printing lab and even a bowling alley.
Q&A
1. How much are students partying?
"We're party animals. It usually lasts until two because that's when the clubs close in Gainesville, but you can go another one or two hours if you go to an after party at an off-campus house," said senior Kevin Brown.
2. What will you get in trouble for at your school?
"Some bus drivers get mad when students don't have their I.D. and they make them pay. I once showed my I.D., and I sat down in the back of a full bus. I guess the bus driver didn't see me holding my I.D., but she made me walk all the way to the front of the bus to show her my I.D. before she moved the bus," said sophomore Gaby Garza.
3. How much sex are students having?
"I think the number of students having sex is actually lower than people expect. Most (not all) people choose to come to universities to get an education so they can be successful," said sophomore Hannah Gomez. "And while some people find that kind of activity to be enjoyable, others find it to be either a distraction or choose not to do it because it could end in consequence."
4. What would you tell incoming freshman about your school?
"Your experience at UF is what you make of it. What you put in is what you get. Coming in I didn't really know anything about the school it was kind of a wild card for me…you just have to surround yourself with a group of friends who care about you and have your back," said junior Ashley Noel.
5. What have you experienced studying abroad this summer through UF?
"Studying abroad is a sublime experience. It's almost on the brink of unreal how comfortable you get living in a totally different country with new experiences, new customs and most importantly a new language," said junior Emily Kotulak. "Step out of your comfort zone, go study abroad you will never regret it!"
Overall Experience
"It's been very difficult being part of the Innovation Academy. It's a new program that offers students spring and summer semesters. It's been a work in progress, but I also use the program to my benefit through the innovation minor…I've gained a lot of professional experience and it has also given me the courage to actually meet other professionals in my field." –Heaibert Diamond, Class of 2016, Pre-Law
"I have loved it! I was a baby gator, so I was raised on campus. This has been like home. The biggest thing that has kept me going through college, through doubts, and everything bad that goes along with it, has been me knowing that once I graduate, I'll be able to say I graduated from the University of Florida." –Matthew Flanagan, Class of 2017, English
"Coming from a very small religious high school UF has been any amazing opportunity to meet so many new incredible people of entirely different backgrounds that I previously would've never been able to meet." –Megan Logan, Class of 2019, Computer Science and Engineering
"Being a first generation student, UF did an incredible job at successfully transitioning and immersing me into college life. Before arriving at UF I did not have anyone to look up to or ask for advice on university or college related issues/questions. However, prior to arriving I was automatically paired up with a mentor who had shared a similar background and was invited to several events for students just like me." –Maria Neris, Class of 2017, English
"I grew up a Gator, so I love the Gators, and coming here was surreal, it's been a good time. My parents were here, but when I got here it was kind of underwhelming I guess, but I love it…Everyone talks about how big it is but it's not, it's still a small town." –Kyle Phipps, Class of 2019, Political Science
Top 3 Majors
1. Engineering
2. Business
3. Social Sciences
Top 3 Most Popular Student Organizations
1. Greek Life
UF's Greeks reflect the school's close-knit community and passion for giving back, and create a supportive college experience for one another. "I was a Zeta Tau Alpha in my undergraduate years and have been given the opportunity to be involved in both the collegiate and alumni chapters here at UF," said graduate student Lexi Varvares. "Zeta was a large part of my life in undergrad… I wanted to pass along the sisterhood and support that I had in my undergrad to others."
2. Student Government
Calling all future politicians! Join UF's Student Government and make a difference on campus. This org cares about the entire student body and works hard to ensure every gator is heard. "Student Government acts as a direct liaison between the university and UF students. We put on events for the students, advocate for student issues, and work with university administration to make UF a better place for all students," said Jackie Phillips, junior and Information and Communication Chairwoman.
3. Ambassadors
UF's motto, every gator counts, begins before a student's first semester. UF ambassadors are the friendliest and most energetic students on campus and feel passionate about making newbies feel at home. "Outreach Ambassador Program provided college tours to high school students of underrepresented students. Our aim was to increase diversity at UF. We'll be merging with other organizations to create a new organization focused on their entire time at UF," said Michael Ball, alumnus and former President of Outreach Ambassador Program.
Getting In
UF tops all the universities in Florida, with an acceptance rate under 50 percent, which means it's among the nation's most difficult public universities. According to UF's stats from 2015, their incoming freshman class held an average 4.3 GPA and an average SAT score of 1918. Your book smarts won't get you in, though. The admission staff seeks creative, innovative and passionate voices that will join UF's Gator Good mission, which focuses on giving back to the community, striving for sustainability and solving global problems. Prospective freshies can apply for the traditional school system or the Innovative Academy (a great fit for students interested in entrepreneurship and interdisciplinary studies).
Stats
Location: Gainesville, FL
Tuition & Fees: $6,381
Total Cost on Campus: $20,590
Undergrads Enrolled: 34,000
Grads Enrolled: 16,000
International Students: 6,000
Total Enrolled: 56,000
Acceptance percentage: 47.1%
Percent Admitted Who Enroll: 50.6%
Enrollment: 7,204
Percentage of Male Students: 46%
Percentage of Female Students: 54%
Percentage Receiving Financial Aid: 99%
Percentage Receiving Federal Grants: 68%
Percentage Receiving Federal Loans: 32%
Looking to find out more before declaring yourself a Gator? Check out more info about what life at UF is like.
What it Feels Like to Go Here
Everything you've ever wanted in a college experience you can find at the University of Florida—a traditional campus, a competitive academic vibe, a class A party school and an amazing athletic program. To many, UF students are known for playing hard and working harder. The stereotype of athletes with 1.0 GPAs doesn't exist at UF, which is the only SEC school to place 100 or more student-athletes on the academic honor roll in the last 16 years. Aside from that, the award winning Career Resource Center at UF goes above and beyond to make sure students get hired during and after college. Orange and blue take over our wardrobes to support our Florida Gators at game-day tailgates, crazy exciting football games and the biggest student-run homecoming pep rally in the nation: Gator Growl.
Where We Hang
In Gainesville, you'll see many different places where you can always spot a UF student. On campus, you'll find students studying at Marston Library or at Library West (Club West for short). The nature lovers find themselves on one of the many beautiful trails found all around UF. Cross University Ave. and you'll find yourself in Midtown, a place with many bars and restaurants.
During the day it's all about eating healthy at Grill Fresh or indulging with the best burger you'll ever eat at Relish. At night, it's all about Fat Daddy's, the Social at Midtown, The Swamp Restaurant and the Rowdy Reptile ("Rowdy's). In downtown you'll spot all the fancy restaurants we go to for anniversary or a birthday dinners like an American restaurant called OAK known for serving up Southern inspired food and a cool Japanese restaurant called Dragonfly where you can find the best sushi in Gainesville.
More Q & A
1. Why did you choose UF?
"UF is the best option both financially and academically. It's the best school for what I want to study and after seeing everything they offer there's no place I'd rather be," said junior Juan Varela.
2. How hard is it, really?
"UF is definitely ranked one of the best universities in Florida for a reason. Yes, UF classes are challenging but like any other school it has easier ones as well. When you start as a freshman your classes are easier because it's more of an organized way of studying and the classes are more general topics. Third year and fourth year level classes are focused on your major which is something that you like, so even though they're 'hard' you don't see them as a hassle because you're learning about things you want to learn," said junior Geena San Miguel.
3. How difficult is to get into and transition into UF as a transfer?
"I did notice a little bit of a drop in my grades as the classes were a fair bit tougher than community college however the general information I learned from my previous school was still applicable to my upper division classes. The issue was more a change of scenery along with being on my own for the first time added a fair bit of pressure. But UF is where I wanted to attend for a long time and I'm truly happy here," said senior Sean Dillon Jr.
4. Are there any organizations, clubs, or scholarships that celebrate your achievements?
"I am actually in a program called AIM that is offered for minority students because UF is a predominantly white school. This program has been very beneficial to my success. During my freshman year, the program required that I attend a few workshops each semester and offered free tutoring for every subject. I also had to meet up with a peer advisor twice each semester to ensure that I stayed on track. Without that program, I wouldn't have known where to start at UF simply because the school is so big…. There are so many people at UF who would do anything that they can to help you," said junior Kyara Worthy.
5. What did you like about studying abroad?
"I had the most amazing time studying abroad in Peru. I would've never been able to make memories of a lifetime or experience the six-week journey if it hadn't been for UF. The courses were just as rigorous and even though we were in a different country it didn't affect the quality of the education I received," said junior Gabby Khawly.
Overall Experience
"Both my parents are very proud UF alumni so I grew up loving the gators, but I could not wait to see for myself what all the hype was about. Now that I am officially a gator I understand. I love what I am studying, I love my classes, I love the sports, I love the campus and I love our colors. Now I know why it is so great to be a Florida gator!" – Sabrina Smith, Class of 2019
"The University of Florida is a world of its own that has allowed for me to discover new passions in life. I have strengthened my desires and goals through the vast amount of opportunities this school offers. UF is like a school from the movies; fun, crazy, filled with school pride and one of a kind. Best decision ever. Go Gators!" – Stefano Dongo, Class of 2019
"Attending the University of Florida taught me to form my own independence and molded me to be the person I am today. Graduating from UF has been one of the proudest accomplishments of my life." – Katrina Moya, Class of 2016
"My experience at UF has been perfect all around. I've made countless friends, learned tons from my professors and learned a lot about myself and my future ambitions. The environment at UF is very conducive to developing oneself in many ways. I've never once rethought my decision of becoming a Gator." – Jonathan Nickas, Class of 2019
"I really love UF's campus because of the brick buildings and all the amazing libraries they have to offer. I also really love Plaza of the Americas because I can relax on the grass in between classes and do some homework. I really love how diverse UF's student body is and how easy it is to meet people. Our campus and classes are so big that it's impossible not to meet someone new." – Tiffany Lopez, Class of 2019
3 Unique Student Organizations
1. Preview
The University of Florida calls their orientation Preview. Freshmen and transfer students come pouring in during the summer and receive a warm welcome at the Reitz Union by the Preview Staff. "Preview is the first tradition of every new Gator at the University of Florida," said Associate Director of New Student and Family Programs Michael Howard. "When it comes to the summer the Preview Staff assists students in the advising process, ensure that all programmatic logistics are taken care of, facilitate numerous presentations, perform student life skits, give campus tours and of course show our newest students that Gator Pride sure is boundless."
2. The Agency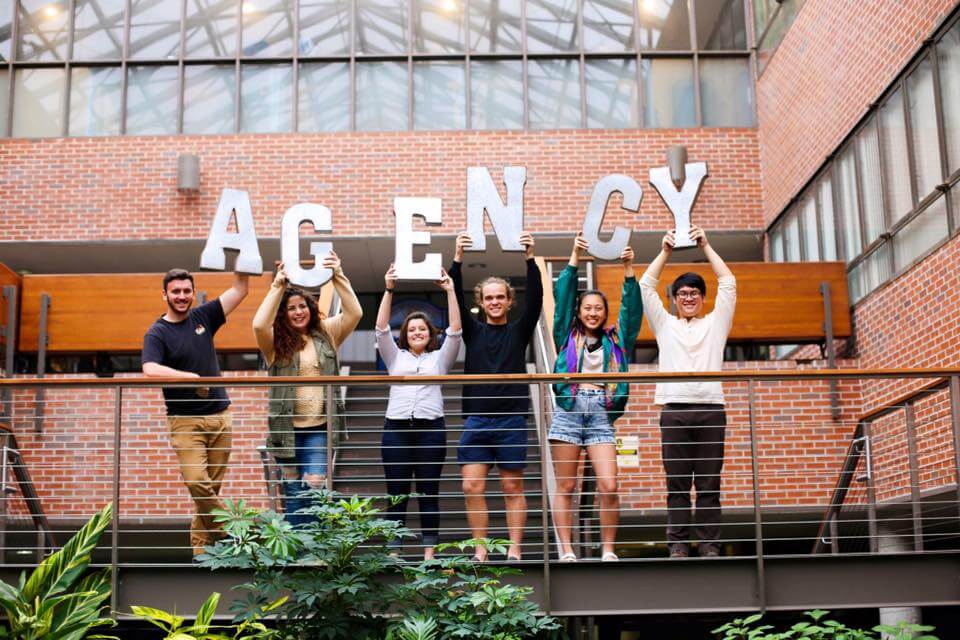 The Agency is an actual advertising agency on UF's campus. "[This] millennial-marketing-focused agency is run by industry professionals and staffed by UF students…I was able to build my skills and deliver real work for real clients," said Elise Rose, alumna and former senior copywriter at The Agency. Some examples of their clients include Best Buy and McDonalds. Any student can apply to join, no matter their major. "It was an exciting and open environment where I could meet new people, work on a variety of different projects and gain support from professionals," said Rose.
3. Florida Blue Key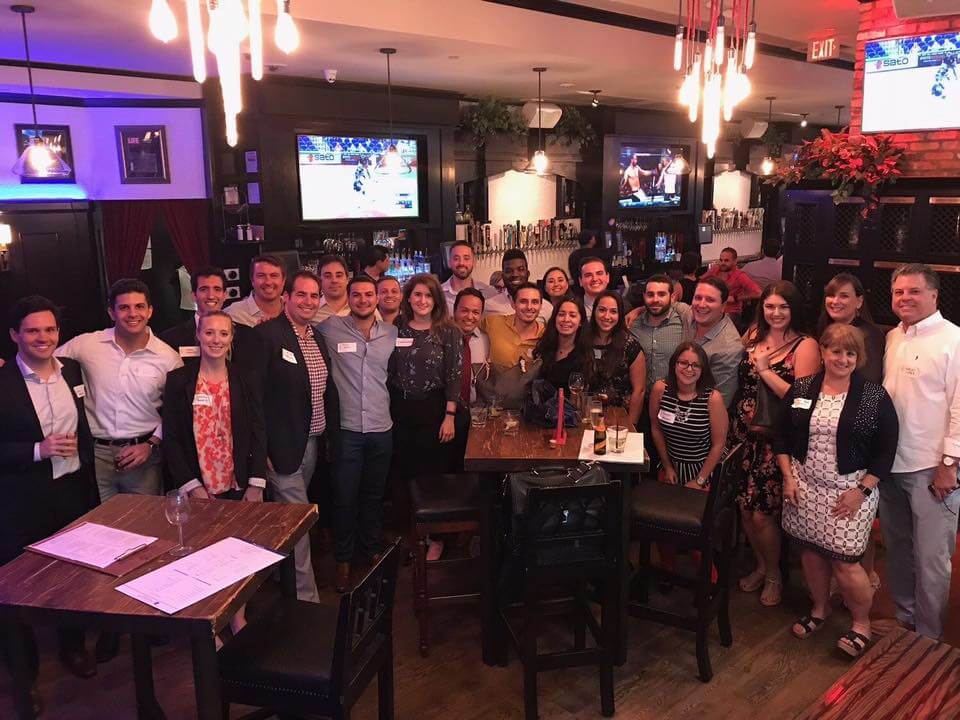 UF students go crazy for the opportunity to join the Florida Blue Key service and honor society. They induct, or "tap," students who contribute most of their time towards getting involved in different UF organizations and clubs. "In the fall semester, we host the largest student run Pep Rally, Gator Growl, Legal Day and run a premier Speech and Debate tournament for close to 1500 high school students," said FBK President Rachel Chapman. "In the Spring Semester, we host our divisions events which includes Health Professions Day, the Miss UF Pageant and Gator Day." Alumni include Steve Spurrier, Formal Attorney General Bill McCollum, Florida Commissioner of Agriculture Adam Putnam and Tim Tebow. If tapped, you can put Florida Blue Key on your resume to show future employers that you're the best of UF.
2017 Acceptance Rate
As of 2017, UF's acceptance rate has decreased to 38 percent. UF's 2016 stats reveal that their undergraduate freshman classes score above the national average on standardized tests and hold a whopping 4.35 GPA during their high school years. UF students are smart, but they're also creators and innovators, out-of-the-box thinkers, athletes and humanitarians. Even though it might be getter harder to get in score and grade-wise, showing what you're about and what your interests are helps the admissions department see potential Florida Gator in you.
Updated on June 28, 2017 by Camila Carrillo to include more details on life at UF.