Sunny California days sound like a nice way to spend your college days, right? With alumni like Maya Rudolph and bell hooks, this university homes amazing people. From surfing to hiking to just walking around this gorgeous campus, the University of California, Santa Cruz might just be the perfect place to spend your college days.
Welcome to the University of California, Santa Cruz!
Instagram: https://www.instagram.com/ucsc/
The Vibe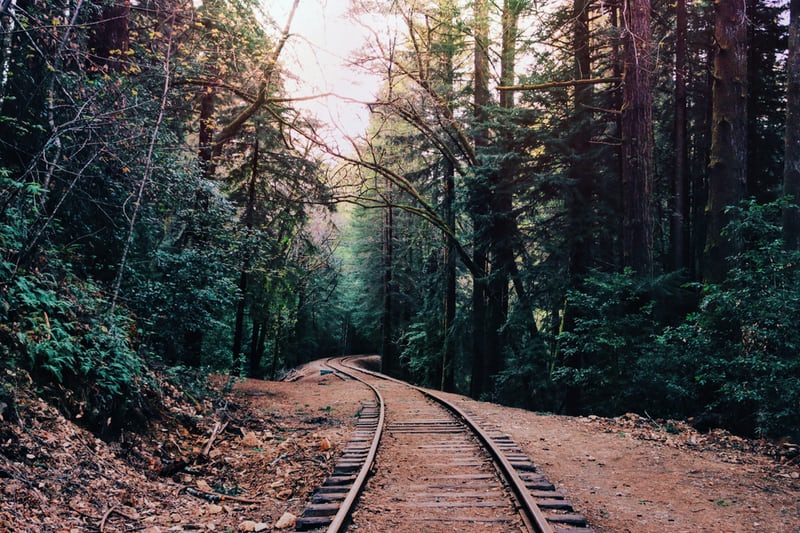 A redwood forest dream.
What it feels like to go here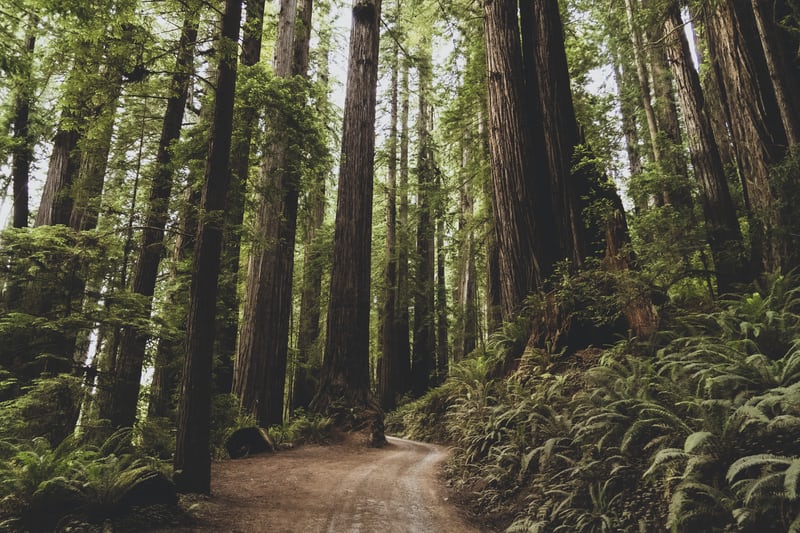 UCSC, the perfect school for the outdoorsy type. Located in a gorgeous redwood forest but only a few minutes from the beach. Students usually enjoy surfing, hiking, or relaxing in one of the many outdoor study spots. There's not too much pressure on students to get perfect grades, but classes remain focused, driving students to do the best they can. Many clubs relate to social issues, environmental issues specifically seem to resonate with UCSC students. Many professors hold a strong passion for the subject they teach, allowing for engaging, fun classes.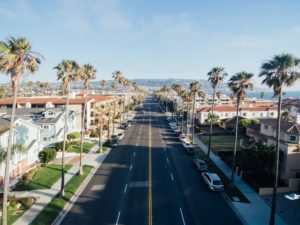 Awesome Alumni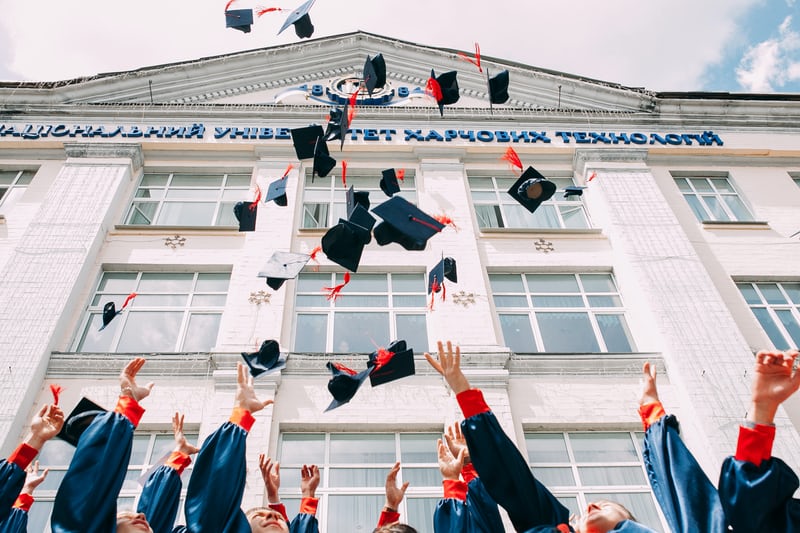 Many famous people attended UCSC. Most notably, 11-year-old genius Adragon Eastwood De Mello, who graduated with a degree in computational mathematics in 1988, making him the youngest person to ever receive a degree at the time. Well known comedians Maya Rudolph and Andy Samberg both attended UCSC. Also, Sublime singer Bradley Nowell attended the university for two years. Michael Shipley, TV producer of Family Guy, also attended UCSC.
Where We Hang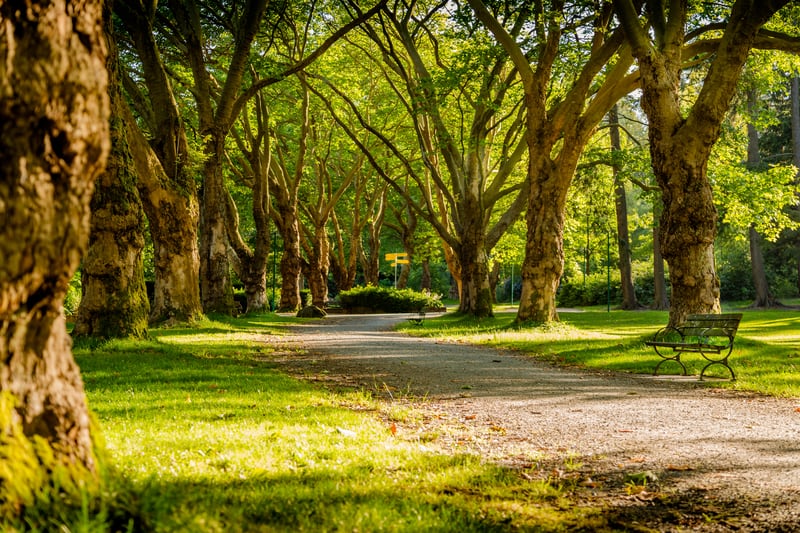 UCSC houses many outdoor hangout spots, including OPERS Field. In these open fields of grass you will find students relaxing or playing sports. Students even study on the benches that surround OPERS Field. For the indoor student, many undergraduates find the Terry Freitas Café the perfect place to grab a bite to eat or just study. There's even a piano open to all students, so you might not need headphones to listen to some music. If you need silence to study, the McHenry library is the place for you. The largest library on campus comes fully equipped with thousands of books. Many students read or study in the quiet study rooms inside the library. An outdoor grass area is also available, allowing for more collaborative work.
Q&A
1. How much are students partying?
"UC Santa Cruz isn't really what I'd consider a "party school." More accurately I'd say it's a "go out with your friends every weekend and end up somewhere; maybe a party, maybe a house show." There is definitely always something going on," UCSC freshman Sophia Layton said.
2. What will you get in trouble for at your school?
"As a federally funded school, UCSC has obvious policies against cannabis, alcohol, psychedelics etcetera, but as far as getting in trouble, I'd say the school has a good rehabilitation/help-students-first attitude. Schools know their students are going to get into trouble, it's a matter of how they handle the 'afterwards,'" UCSC sophomore Katie Cooper said.
3. How much sex are students having? How is safe sex encouraged on campus?
"I don't think I've gone a day here without hearing about who's hooking up with who, but considering on-campus students are mostly freshman, it's pretty typical of any other college. UC Santa Cruz acknowledges this through their safe sex programs and events that help to educate students and even provide free condoms," UCSC freshman Chloe Vandekamp said.
4. What would you tell incoming freshman about your school?
"I wish someone told me more about what all the colleges were about, since they do have their own focuses, such as Rachel Carson college has a focus on environmental science, and I wouldn't have chosen so blindly. It doesn't really matter what college you go to, but it would've been nice to know, since I could meet more people with similar interests. Another thing is no one told me how big the campus is, my legs have definitely been forced to work harder this last quarter." UCSC freshman Lea Schott said.
5. What drew you to UCSC, why did you choose to go here?
"I chose UCSC for its great science and environmental science program. It's known for being very progressive in terms of environmental awareness and conservation, and offers many programs that surround the subject. The Seymour center is a science museum and research center at UCSC, and offers great internship opportunities and classes for marine research and marine biology students, something that has also always interested me," UCSC freshman Mayson Lovell said.
Five Student Reviews
1. "It's an interesting vibe, since the campus is split up in 10 different colleges, and they aren't very close to each other. To get to classes it's either a bus ride or a nice walk."
-Sophomore Carmen Gross
2. "I would definitely say the UCSC college experience is unique to Santa Cruz, and I spend more time on random adventures or at house shows than big parties."
-Freshman Emma Stein
3. "It actually kind of takes a long time to get anywhere on and around campus because the area is all forest and hills."
-Freshman Joelle Davis
4. "UCSC has a pretty relaxed vibe, and lots of people you meet around you are nice and welcoming."
-Sophomore Denise Machado
5. "It feels like a summer camp! On such a gorgeous campus with so many friendly people, especially living in the dorms, it's very easy to get distracted from school priorities."
-Freshman Bella Stein
Top Three Majors
Computer and Information Sciences
Psychology
Business/Managerial Economics
Top Three Most Popular Student Organizations
1. Sea Slugs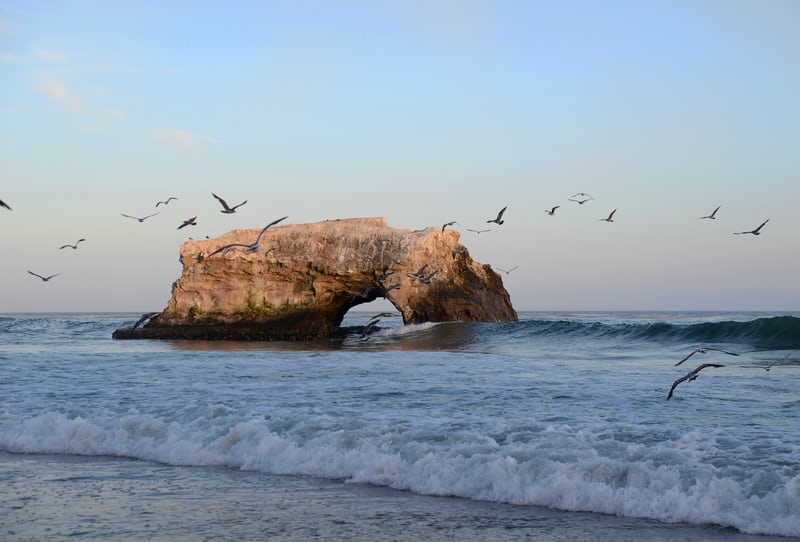 This student-run organization dedicates itself to protecting our oceans. They participate in many beach cleanups on an almost weekly basis, cleaning the beaches that UCSC students actually visit. They also work to educate students on current environmental issues while raising funds to help protect the Santa Cruz environment.
"Our beach cleanups this year have been a big success," Sea Slugs founder Trey Highton said, "Come to our zoom meetings to learn all about research and volunteer opportunities in the realm of marine life and ocean conservation!"
As of now, the Sea Slugs devote most of their time to taking care of the environment. They do hold meetings, in which they talk about important issues relating to the Santa Cruz environment. Santa Cruz is a ecologically diverse area, so many issues can arise relating to anything from oceanic health to animals that live in the redwood forests. The Sea Slugs take care of Santa Cruz's beautiful landscape, striving to take care of their home
2. Emergency Medical Slugs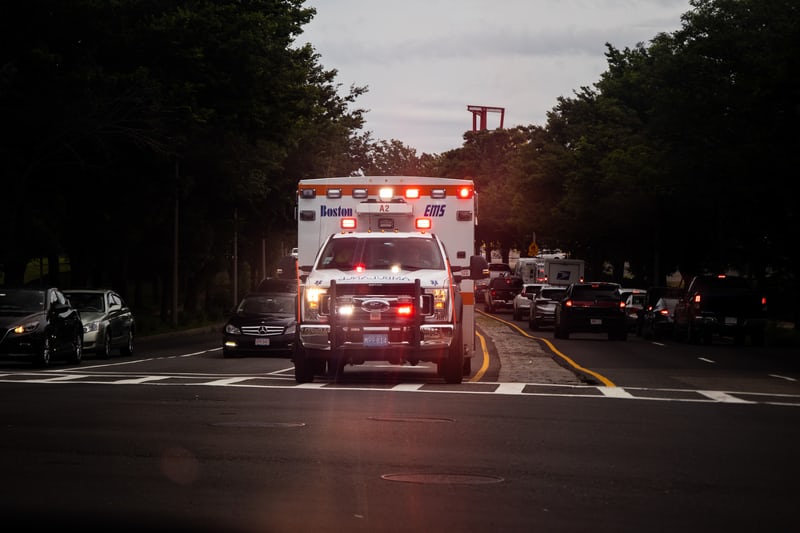 This organization focuses on emergency medical care, holding meetings to educate their peers on medical issues. They also hold volunteer meetings in junction with local units, like the UCSC Police Department, to provide real world examples of where students can be paid to use their medical knowledge to help others.
"I wanted to further my knowledge in the medical field and find people that also wanted to do so," President of Emergency Medical Slugs Kaylin Prentiss said, "If you're interested in joining, email [email protected] with your name, why you want to join, and your affiliation with UCSC."
This club is a great opportunity for UCSC students to further their medical education before attending medical school or getting into the field. Some undergraduates may feel that they will not experience the medical field firsthand until they reach graduate school. This club allows students, both in majors relating to the medical field and those just interested, to understand how emergency medical care works, on a day-to-day level.
3. Banana Slugs for Animals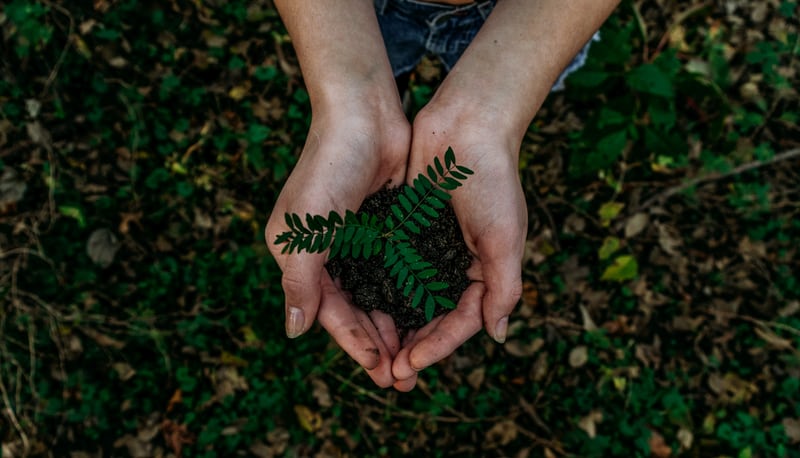 This club promotes veganism to UCSC's student body, working to prove the attainability of a vegan lifestyle. They hold meetings twice a month to talk about their experiences with veganism. Additionally, they hold many completely vegan potlucks just to prove that vegan food is healthy, but also delicious.
"We're currently hold meeting to discuss events for the quarter while also having our usual vegan potluck. Everyone is welcome to join us, vegan or not. Any ally of the animals is an amazing addition to our club!" UCSC Junior Tatum Kubik said, "We also encourage students to bring their own utensils to the potlucks to minimize waste."
Currently, the club works to stop Starbucks from charging more for non-dairy milks. They post informational graphics to their Instagram page, protesting on UCSC's campus. The club does not argue with students who won't commit to veganism, rather they promote a healthy lifestyle in the hope that their kindness may win people over. They provide students with healthy vegan options, to prove the accessibility of veganism.
Getting In
While UC Santa Cruz proves quite competitive, there are a few things that help boost applications. UCSC usually accepts students with A- average grades, or a GPA of around 3.75. Admissions also consider four personal essays, so use them to show off your personality. It is also important to show a dedication or passion to the subject you plan on majoring in. For example, a prospective math major would want to take advanced math classes or join math related clubs. Doing so shows admissions officers that you care about your major, since you've already began pursuing it. Additionally, the entire UC system no longer requires SAT or ACT scores during admissions, so focus on your GPA to set you apart academically.
Stats
Location: Santa Cruz, California, USA
Tuition & Fees: In-state tuition is $13,991 USD, out-of-state tuition is $43,745 USD
Total Cost on Campus: $37,297 USD
Undergrads Enrolled: 17,207
Grads Enrolled: 1,954
Total Enrolled: 19,161
Acceptance percentage: 51.3%
Percent Admitted who Enroll: 13%
Enrollment: 19,161
Percentage of Male Students: 52%
Percentage of Female Students: 48%
Percentage Receiving Financial Aid: 69%