Union College — Schenectady, New York
The Vibe
Small school with a big school attitude.
What it feels like to go here
Union may scream 'high school' when you start to recognize almost every face on campus. *shivers* But the more time you spend at this school, the more you love and learn to appreciate the size. All students attest to the fact that class sizes have no more than 30 people, so you really get to know your professors. Greek life runs social life on campus. But don't be too eager, because you have to wait until sophomore year before you can rush.
With an acceptance rate of 37%, you can imagine that academics play a large role in student's lives. Many students preach that freshmen need to take academics seriously, especially since you need at least a 2.5 GPA to rush or study abroad. Union runs on a trimester schedule, so classes are very fast paced, especially compared to most university semester schedules which last around 50% longer. "They fit 15 weeks of course material into 10 weeks" sophomore Cara Laporta said. You miss one lecture and consequently, fall behind. Most students save their grades by developing personal relationships with their professors. But the one thing that Union College students might care about more than academics is their D1 hockey team.
Awesome Alumni
If you attend Union College, you can walk the same hallways as a president once did. Chester A. Arthur, the 21st President of the United States attended this school. Never heard of him? Dig up your social studies in-class worksheets from 5th grade and you'll be sure to find some information there.
In addition to presidential alumni, many brilliant students studied here and have gone on to do extraordinary things in their field. Kathy Magliato received a Bachelor of Science degree in biochemistry at Union College. She then went on to become one of the few female cardiothoracic surgeons in the world. #GirlBoss
With Union boasting its large sports fan base, they graduated some pretty big names in their garnet uniforms. One particular alumnus, Rich Romer, played football for Union and went on to play professionally with the Cincinnati Bengals.
Where we hang
During the day you can find many Union College students in Reamer Campus Center. The bookstore and all the mouth-watering food your heart desires call this building home. A ton of tables offer friend groups a place to sit together and hangout, do homework or eat from one of nine scrumptious food stations in the Center. Over the weekends, you can find of-age students at local bars like Centre Street Pub, or during the winter months, at Messa Rink watching the school's hockey team.
Two of the most exciting annual events at Union include spring fest and reunion weekend. These two weekends happen in the spring and produce the biggest, most exciting party scene at the college. Artists come and perform at spring fest, with some past performers being the Plain White Tee's and DNCE. During reunion weekend, a horde of alumni come for the weekend to relive their glory days.
Q&A
1. How much are students partying?
"I would say students party probably two to three days per week," freshman John Germinerio said.
2. What will you get in trouble for at your school?
"Plagiarism is something that our school takes very seriously and you can get in a lot of trouble for. On nearly every assignment or exam we have to sign an honor code," sophomore Alli First said.
3. What would you tell incoming freshman about your school?
"I would tell freshman to make sure they prioritize academics here from the beginning because the classes are very fast paced. Union is so small that freshmen should really make an effort to become friends with anyone and everyone in their classes too. It becomes so useful to have friends in all aspects of campus as you get older," Laporta said.
4. Have you ever regretted going to Union?
"I have never regretted going to Union. I was reluctant at first because I am a commuter, but after a while, Union became a second home. I think at a small school like Union you can really appreciate every aspect of college and truly connect with both your peers and professors," sophomore Nurupa Ramkissoon said.
Overall Experience
"My experience has been different than a lot of students since I'm on a sports team. It's allowed me to find some of my best friends and have a huge family of 22 girls that make my time at Union the best." — Alli First, Class of 2021 and member of Union's Women's Ice Hockey team.
"Union has students with very diverse interests that get involved in anything they can get their hands on. Union students are always moving and everyone has their own unique direction."— Nurupa Ramkissoon, Class of 2021.
"My greatest challenge has been managing the academic workload with homework. But I think trimester helps a lot since we only have to take three classes a term. The only knock I have on trimester though is that our breaks don't usually line up with other colleges." — John Germinerio, Class of 2022.
"I genuinely love it here at Union and think that some of my best memories will come from my four years here. Joining a sorority definitely helped me meet new people/expand my friend group and would definitely recommend rushing to anyone considering. Academically this school has improved my work ethic a lot. The professors have been really helpful, and the classes are so small that they know me as a student and what works best for me." — Cara Laporta, Class of 2021.
Top 3 Majors
1. Social Sciences
2. Engineering
3. Biology
Top 3 Most Popular Student Organizations
1. Club Sports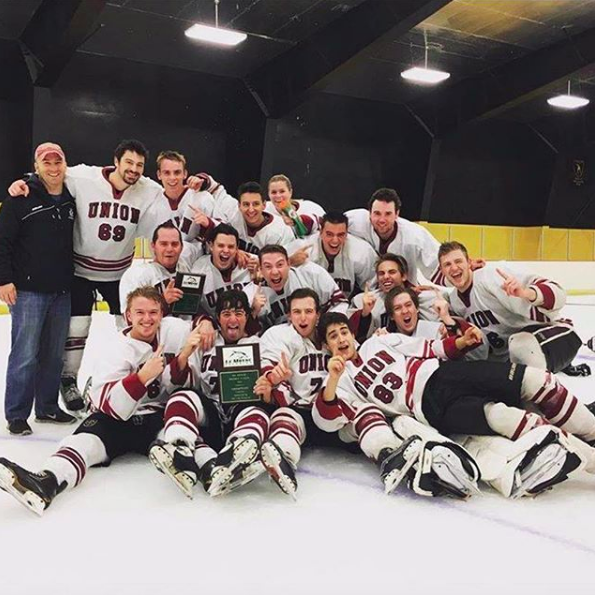 Club sports and intramurals involve a huge part of the Union College community. You can find a sports club for absolutely any sport that excites you. The vast list of club sports includes fishing, hip hop, snowboard and cheer club, just to name a few.
2. BSU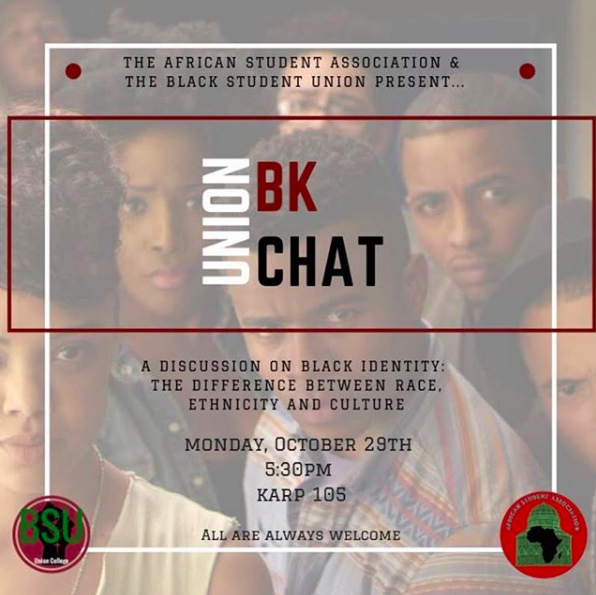 BSU, also known as the Black Student Union, aims to enhance and solidify the diversity initiative on campus surrounding African-American issues. This club works to enrich Union's already thriving campus with diverse ideas and promote the vision of leaving a legacy for all students.
3. The Student Forum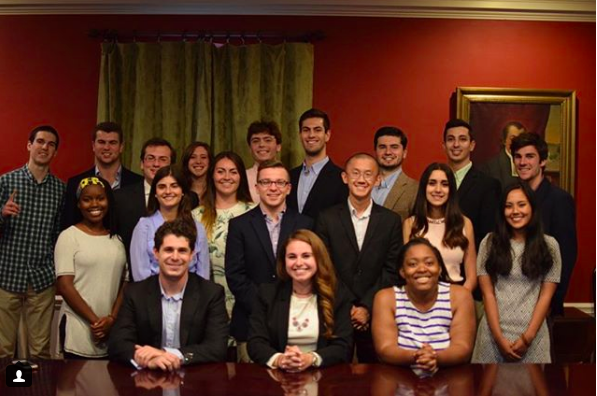 At Union, the Forum represents the primary form of student government. This thriving club consists of elected students and appointees from various major colleges. One of the primary responsibilities of this club includes deciding how to spend student activity funds, which each student pays with their tuition. The club allocates this money to all of the clubs and organizations on campus. The election process to join this club is competitive, as you can imagine.
Getting In
Like all competitive schools, to get into Union you need to have impressive grades, notable test scores and a head-turning college app. Union takes the interview portion of the college application seriously. If interviewing isn't on your radar, don't even bother applying. In addition, being yourself in your application should be your number one goal. This might sound cliché, but Union looks for people that will diversify their campus. Show them what makes you, you.
In the application process you need to explain exactly why you want to go to Union. Any school can sense a vague application response from a mile away. If you want to be a part of the Minerva houses, say so in your application. Small class sizes calling your name? Write that down. You want an integrative liberal arts education? Tell them. Lastly, show Union how you can contribute to their campus. How will you not only fit in, but thrive and grow in the community? Show them what excites you about being involved on campus.
Stats
Location: Schenectady, New York
Tuition & Fees: $55,290 tuition, $13,563 room and board, $1,500 books
Total Cost on Campus: $70,860
Undergrads Enrolled: 2,267
Acceptance Percentage: 37%
Percent Admitted who Enroll: 23%
Enrollment: 570
Percentage of Male Students: 54%
Percentage of Female Students: 46%
Percentage Receiving Financial Aid: Of the 54% that applied, 90% received financial aid
Percentage Receiving Federal Grants: 80% of financial aid was grants
Percentage Receiving Federal Loans: 20% of financial aid was loans