The University of Georgia-Athens, GA
The Vibe
Work hard, play harder
What It Feels Like To Go Here
UGA is the flagship university in the state of Georgia. Students come here with a certain ego or flair that makes them want to stick their chest out when someone asks what school they go to. Going to UGA is a big deal. As a matter of fact, everything is big. The campus is huge. "When I first arrived at UGA, the campus felt enormous. I remember taking one of the days after move in to ride around with my friends on the bus system so that we wouldn't look like clueless freshman," UGA graduate Kaya Porter said. Make sure you pack a pair of running shoes and learn the bus system—both of these will be your best friends. At Georgia, classes and dining halls feature hundreds of students as well. Football is huge too. Scratch that—football is gigantic. It's a religion. Just like other SEC schools, Saturdays are crazy. Football will impact your life whether you want it to or not, so you may as well practice your best "GO DAWGS!" sooner rather than later.
Awesome Alumni
Many a famous Dawg have walked the campus of UGA. Ryan Seacrest, known primarily for being the host of American Idol, currently serves as UGA's most famous alumnus. Next we have Herschel Walker, former UGA running back and 1982 Heisman trophy winner. Notable journalist Charlayne Hunter-Gault is another famous Dawg, known for being one of the first two African-American students to attend the University of Georgia. Last but not least, former governor Zell Miller attended UGA as well. Students all across the state of Georgia know his name because of the heavily awarded and coveted Zell Miller scholarship.
Where We Hang
On campus, you can always find students in one of the many award-winning dining halls. Moving deeper into campus, the Dean William Tate student center is a great place in the center of campus where students go to relax, chill and grab a bite to eat between classes. During exam weeks, you'll see students trekking to the Miller Learning Center (MLC) to pull all nighters and drown their sorrows in cups of Jittery Joe's coffee. And on the north side of campus you'll approach downtown Athens, AKA where most students go to have their fun. There are tons of places downtown that have gained extreme notoriety amongst students. Little Italy pizzeria is a popular spot to hang after a fun night out. Terrapin brewery, which gives out free beer with a tour, stays a heavily visited tourist attraction and Mama's Boy is the ultimate spot for brunch. "Last year my friends and I developed a little thing we called Mon-dates where we would try a new restaurant downtown for lunch every Monday. By the middle of the semester we had tried so many new places and couldn't believe how much we had been missing out on," said junior Andrew Williams.
Q&A
1. How much are students partying?
"There is a culture here that students like to destress and let loose. Football season is a big time to party as well. I believe the culture of partying is very accepted amongst the students here. During weekdays students try to prioritize parties with things that they are doing," said junior Khala Nelson.
2. What will you get in trouble for at your school?
A lot of students get in trouble for abusing their new-found freedom. "For the most part I see people get in trouble for…underage drinking, use of drugs, being too loud, etc [in the dorms]. Outside of that there is still public intoxication [and] trying to get into bars underage. Pretty much everything revolves around alcohol or being around places you aren't supposed to be," said junior Kirk Bailey. It's college. You'll make mistakes, but like your mama always told you, your education is most important.
3. How much sex are students having?
"I think that it strongly varies from individual to individual but I would also say it is pretty common for UGA students to engage in sexual activity. In other words I would say sexual activity on our campus happens at a normal/expected rate," said senior Kayla Hutchinson.
4. What would you tell incoming freshman about your school?
"Something really important on a personal spectrum—make sure you get to know yourself before you get to know others. College is a place where your patience, personal beliefs, morals, all that will be challenged, but if you know who you are you wont get lost," said sophomore Cheyenne Brown. College offers the best opportunity to find out about yourself. Be sure to take advantage.
5. What surprised you most about UGA?
"My biggest surprise being here at UGA is the camaraderie I see students have. When I first got here being that it's a big school of this magnitude I really thought it wouldn't have been as close knit but now being here I see that students do know each other, they do create relationships and are able to create that family atmosphere," said Student Affairs professional Dashan Lawrence.
Overall Experience
"Every year just gets better and better for me at UGA. I learn so much within one year…I feel like this is my time for application. I've learned, I've grown and now its time for me to fill the potential I have as a student and a leader on campus." — Chiamaka Ohanu, Biology major, Class of 2018
"My overall experience at UGA was amazing. The friendships, the clubs, the classroom experience in my major, being Greek and sports all made it great. Even though I had bad times at UGA, the good outweigh them and I'm glad I made the choice to be a Bulldog." — Shanice Reeves, Exercise and Sports Science major, Class of 2016
"I never even considered having my own "family" here, but one thing I can say is that UGA is home. The memories, both good, bad, and ugly have shaped me in becoming the beautiful woman I am today and I wouldn't trade it for the world." — Joycelyn Durrett, Special Education major, Class of 2016
"Overall, UGA has provided me with a great experience and has surrounded me with some really good people. If I could, I would do it all over gain and then some more." — Khala Nelson, Advertising major, Class of 2018
"Athens is literally the greatest place on Earth. It's my home away from home. I am so glad I made the decision to attend a school I love with people who I hope to call friends for a long time." — Brandon Wilkens, Finance major, Class of 2017
Top 3 Majors
1. Psychology
2. Biological Sciences/Biology
3. Finance
Top 3 Most Popular Student Organizations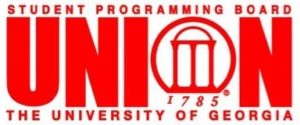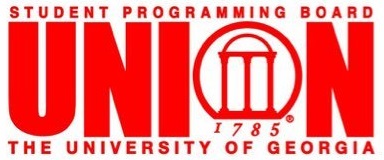 1. Anyone who goes to UGA knows that Union is the bomb.com when it comes to events. University Union strives to provide the community with an array of cultural, educational, social and entertainment programs and events with the intention to enhance the quality of life at the institution. What's best is that the events are planned for students by students. In the past we have seen Union bring Luke Bryan, Kendrick Lamar and even Fetty Wap. Union also does Dawgs After Dark, which provides students the opportunity to hang out and have a good time without having to feel pressured to go off campus and drink. What's best is that each event is free! 2015 Homecoming director Crystal Deas found that Union was one of her most rewarding experiences at UGA. "Union promotes unity and brings students from all walks of life together in celebration of being Bulldogs and being proud of their uniqueness, while attending the best institution on earth," Deas said.
2. Just like football, Greek Life has a huge presence at UGA. According to University of Georgia Panhellenic advisor Elizabeth Pittard, 26% of the undergraduate population is involved in Greek life with 30% of undergraduate females being a part of a sorority. "I think that Greek life is a home away from home for many students and I think it provides a smaller sense of community within the large community that is UGA and the 35,000 plus students," Pittard said. This sense of community is shown throughout the academic success, community service and philanthropic efforts made by Greek students in Panhellenic, National Panhellenic and Interfraternity council circles. Incoming students of all races and ethnicities can't wait for the opportunity to join these illustrious organizations, and the campus just wouldn't be the same without this large population of students.
3. UGA Miracle is one of the most well-known organizations on campus at UGA largely because of its great philanthropic efforts. Miracle helps build a connection with the patients at Children's Healthcare of Atlanta and helps the hospital raise money for equipment to help treat the children at the hospital more effectively. "I personally joined UGA Miracle because, as a routine patient of Children's Healthcare of Atlanta myself, I found no better way to give back to the hospital. I decided that I would give back to the hospital and build the same connections with the children that they built with me," senior and Miracle member Akash Shah said. Dance marathon, the 24-hour event that features performers, fun activities, food and guests is the event that most know Miracle for. Occurring every spring semester, Dance Marathon gives students the opportunity to take a stand in support of children everywhere while raising hundreds of thousands of dollars.
Getting In
Each year, incoming UGA freshmen raise the bar far beyond what previous classes ever could have imagined. For last year's incoming class, the overall mid-range GPA and SAT scores ranged between 3.86–4.09 and 1800–2070. If that's not enough to impress you, the average ACT score ranged from 28–32. Sheesh! You'll get a headache just from reading those numbers. Now more than ever, not only must you have strong SAT/ACT scores, but you must also have the necessary GPA and extracurricular participation to show balance as a student. Bottom line—don't be discouraged by the high entrance requirements. Do your best on the application and remember more than anything that UGA is looking for well-rounded candidates. Don't sell yourself short because numbers aren't everything.
Stats
Location: Athens, Ga
Tuition & Fees: $11,622
Total Cost on Campus: $22,856
Undergrads Enrolled: 27,548
Grads Enrolled: 8,582
Total Enrolled: 36,130
Acceptance percentage: 56%
Percent Admitted who Enroll: 51%
Percentage of Male Students: 42.8%
Percentage of Female Students: 57.2%