The Vibe: Community of Feminist Females
What it feels like to go here
"We promise you discovery: the discovery of yourselves, the discovery of the universe and your place in it." – Sister Madeleva Wolf
For the women of Saint Mary's College, this statement rings just as true today as it did in 1844 when the college was founded by the Sisters of the Holy Cross. Saint Mary's is a place where women can grow in their Catholic faith and make a difference in the world. With a small student body of about 1,500 Smicks (SMC chicks), Saint Mary's has a unique community feel. You feel like you're instantly part of a sisterhood of powerful, creative and caring women.
Across the street, the University of Notre Dame expands the opportunities for Saint Mary's students, with classes, sporting events and teams, clubs and organizations. Being in the SMC community automatically links you to the community of Irish men and women. But what really sets Saint Mary's apart–besides being an all-women's college–is the influential students who go here and have come before you. Whenever you see someone with the gorgeous Saint Mary's class ring, you instantly form a bond based on mutual love for SMC. There's just something special about the belles of SMC under the bell tower.
Overall Experience
"It's a challenge being far from my family, especially over short college breaks when a flight home is financially impossible. Luckily, the girls at SMC and their families are so welcoming and eager to open their doors to a stray belle like me. It's an overwhelming sense of love and friendship." –Allie Dresser, Saint Mary's College, Class of 2017
"There's nothing better than Sunday morning brunch in the dining hall and not having to worry about what you look like because everyone else is in their pajamas/looks like they were stranded in the woods for about a week." — Moira Trausch, Saint Mary's College, Class of 2019
"I had a bad feeling everyone here was going to be stuck up, but I've never been in a more inclusive environment." — Sophia Johnson, Saint Mary's College, Class of 2019
"Two things: First, get involved. I didn't get that involved freshman year and I really regret it, but sophomore year was more fun because I joined more clubs. Second, don't be afraid to talk to your professors–they genuinely care about you and some can even become good friends." –Gina Pernesky, Saint Mary's College, Class of 2017
"The work that goes into the classes is a lot more difficult than I thought it would be. I've really had to learn how to manage my time better, study correctly, and just relax." –Monique Lightfoot, Saint Mary's College, Class of 2018
Student Scale
Quality of academics: B+/A-
Professors: B
Classes: A-
The quality of social life: A-
Extracurricular: B/B+
Events: B+
Never have I ever…
1. How much are students partying?
Saint Mary's is a pretty work hard, play hard place. You have to pay to play.
2. What will you get in trouble for at your school?
Sneaking boys in the dorms past parietal hours is the biggest thing that gets girls in trouble.
3. How much sex are students having?
Seeing as it's an all-women's college, straight women who want to feel some extra love have to go across the street to Notre Dame or to Holy Cross College.
Top 5 Quirks:
1. Dorm community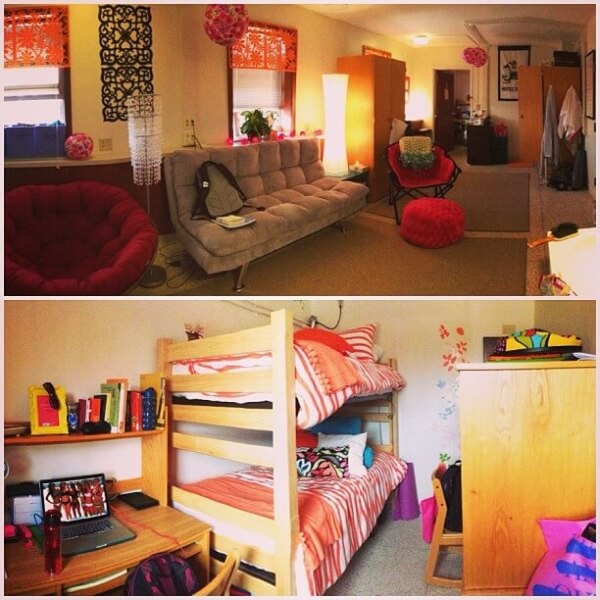 Le Mans and the four other residence halls on campus make SMC feel like a home away from home. No Greek life means each hall has a sense of spirit and community. Living in dorms for three years means you basically have a sleepover every night with your best friends in unique and historic dorm rooms, some even having fireplaces and huge walk-in closets.
2. Irish spirit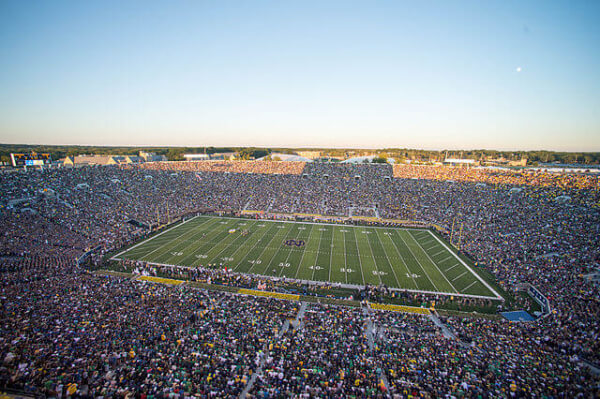 There's no doubt that football Saturdays are just as important for Smicks as they are for Domers. Even if you're not into football, the tailgates at SMC and ND are unforgettable. Students come out to eat some amazing food, listen to the band of the fighting Irish and bagpipe players and more. There's nothing quite like Irish spirit.
3. The Sisters of the Holy Cross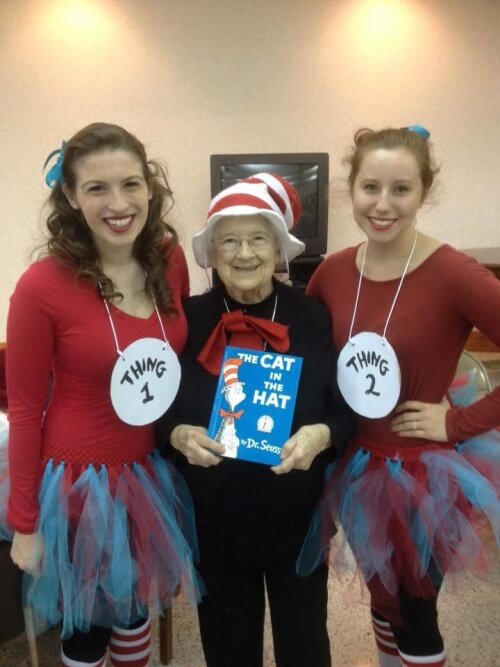 Sharing the campus with the Sisters of the Holy Cross is the greatest honor and blessing for students. As the founders and sponsors of our college, the sisters live on campus and form relationships with Saint Mary's students through a club called Friends with Sisters that partners students up with a sister. Just one example of how important SMC history is to the women who go here.
4. Class rings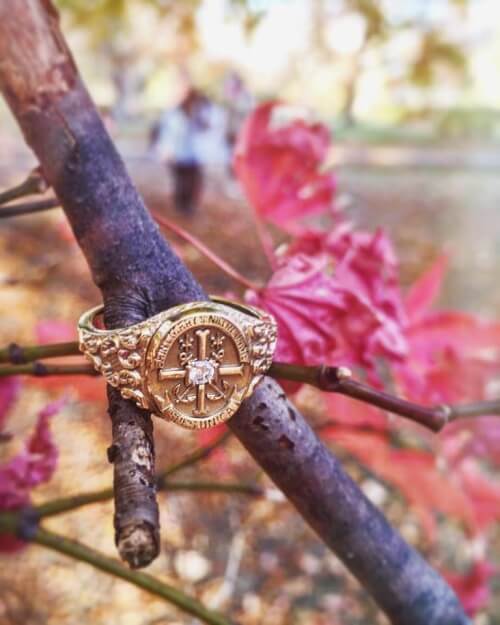 Have you ever seen a ring quite so beautiful? The SMC ring is a symbol that connects students and alumnae to each other in a special way. You're bound to see hundreds of unique "ring pics" on Instagram from your friends once junior year rolls around and belles can finally get their "ring by fall." Who needs an engagement ring by spring anyway?!
5. Domerfest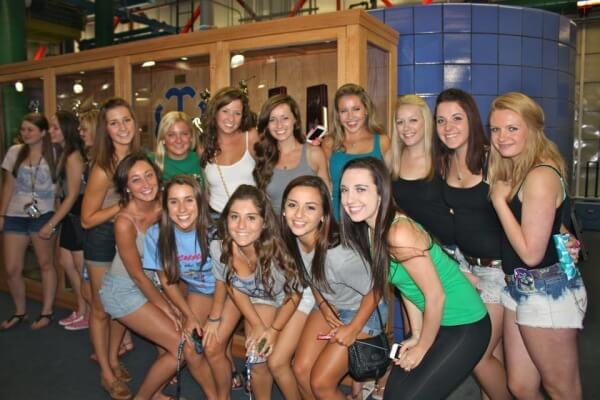 To help form relationships between SMC, ND and Holy Cross College, Saint Mary's forces all freshmen to attend Domerfest, a huge event at ND during welcome week. You'll laugh at the awkwardness of Domerfest for years, probably with some of your best friends that you met at the event.
Top 3 Majors:
1. Nursing
2. Communication Studies
3. Psychology
Getting in:
ACT Score: 23-28
Selectivity: 83 percent admitted
Application Deadlines: November 15 for early decision or Rolling Admission
Average high school GPA: 3.75