Franklin and Marshall College — Lancaster, PA
The Vibe
Homey liberal arts school with historic roots
What It's Like to Go Here
On nice days, expect to see Hartman Green packed with people relaxing and hanging out. Some bring beach towels or kick back on the lawn chairs, enjoying the weather, while others bring speakers and play some Frisbee or football. Organizations and fundraisers set up tables all over the green to attract passing students, since clubs make up a huge part of F&M life. You'll notice two distinct clothing styles–many students show their pride for F&M with sports appreciation or their Greek letters, but others look ready for an interview, dressed way more formal than the classic sweatpants look.
F&M has a reputation as a school with a tough workload. Throughout the week, students find themselves that the library or quiet study spots to get good grades. But just because they've got a preppy look and tough academics doesn't mean F&M is strictly professional. Once they've finished those assignments and tough papers, many student party from Thursday to Saturday nights. Sometimes, if the Diplomats win a game on Wednesday and Sunday, there'll be some celebratory outings, too.
Awesome Alumni
F&M has its fair share of awesome alumni—from actors to government officials to music artists. Actress Jennifer Gareis graduated in 1993 with a B.S. in Accounting. She starred in The Young and the Restless as Grace Turner and The Bold and the Beautiful as Donna Logan. If you grew up with Power Rangers, you may remember seeing another F&M graduate on your TV screen: 1992 grad Jason Narvy, who played villain Eugene "Skull" Skullovitch in various films, including Mighty Morphin Power Rangers. Rapper Spliff Star graduated in 1996 and soon after began to work in rap and hip hop with Busta Rhymes as his right-hand man. And on the legendary stages of Broadway, 1971 grad James Lapine reached fame as a stage director, playwright and screenwriter, best known for writing the musicals Into the Woods and Falsettos. Lapine won the Tony Award for the Best Book of a Musical three times.
Where We Hang
This small city has tons of opportunities for activities, food and music. On Market Street, visit the Central Market, the oldest food market in the United States, for all types of meats, cheeses and Amish or Asian bites. And if the food stalls get old, check out the various restaurants scattered around Lancaster like American-style Alley Cat or a Nepalese Himalayan Curry and Grill. And if you're perpetually #brokeAF, Lancaster holds a Restaurant Week each September, where you can discover new breakfast, lunch or dinner spots under student-friendly prices.
Want to do something other than party? On the first Friday of every month, Lancaster has discounted bars, art galleries and live music known as (you guessed it) "First Fridays." You can even find some local clubs sprawled around the city open to anyone who wants to explore a new type of music. Sometimes, you'll even find big artists performing there.
Lancaster's location in central Pennsylvania makes it easy to travel to other hotspots around the state. Hershey Park is only 40 minutes away. Students can travel with friends to the amusement park and museum to enjoy thrill rides, carnival games and interesting food at a low price. Nature lovers can travel an hour east to the Longwood Gardens, a 1,000-plus acre botanical garden with unique plants and meadows. And top it all off, you can even visit Philadelphia with an hour and a half drive. Or explore tons of different museums in Lancaster, like the Franklin Institute or the new American Revolution Museum.
Q&A
1. How much are students partying?
"[F&M has] a grade deflation that really motivates students to work hard for high grades but then relax and party. I think there's a good balance between studying and partying… students party pretty much Thursday to Saturday night," said sophomore Nithya Kumar.
2. What will you get in trouble for at your school?
"You can get in trouble for having hard liquor at a party. All parties at F&M have to be registered and we can only have wine and beer. Any drugs will get you in trouble… same with drug paraphernalia," said junior Seth Duncan.
3. How much sex are students having?
"I think that F&M is as much as a hookup school as any other college. They only difference being that the campus and the population are so small it may appear that a majority of the campus is hooking up, when that may not actually be the case," said senior Rae Lynn Yanez.
4. What would you tell incoming freshman about your school?
"Take it as it comes. F&M is more fun when you say yes," said senior John Vallacchi.
5. Why did you choose to go to F&M?
"I chose F&M because as soon as I stepped onto campus for a tour, I knew that this was going to be my home and place of learning for the next four years. The faculty and community here are amazing and F&M offers me all the tools that I need to be successful once I graduate," said sophomore Hannah Berman.
Student Reviews
"My experience at F&M (so far) has been overwhelmingly positive. The school has a ton of great resources for people who choose to access them, and the classes are exciting and challenging. I believe that F&M showcases the benefits of a small, liberal arts school really well." – Dunahay Pererya, Class of 2019
"During the college search, I wasn't really sure that I wanted. The small size of F&M means it takes two to three minutes to walk from my dorm to my classes where my friends take 40 minutes by bus at large universities." – Sean Taltavall, Class of 2021
"From an academic standpoint, F&M has been an incredible experience. All my professors have been extremely knowledgeable and passionate about their courses. I met with my professors outside the classroom on a daily basis and the small class sizes have been extremely important to me." – Michael Edwin, Class of 2018
"I really love F&M. I didn't know anyone coming her and was really happy to find friends fast … balancing work and school [is challenging]. I work two on campus jobs but they don't pay much. So usually my work conflicts with classes or my homework time." – Jadeite Javier, Class of 2020
"I am a senior now but I have loved every moment at F&M and I will be very sad to leave. The classes and the workload is very challenging but the professors and faculty and even my fellow students really push me to succeed. I really like the sense of community at F&M. It is a very small school so you kind of get to know all the students and the professors. I like that I am able to have close relationships with my professors and with other faculty, to create relationships in which my professors really do care about my success and my general well-being." – Natalie Salinardo, Class of 2018
Top 3 Majors
1. Business Administration/Management
2. Government/Political Science
3. Psychology
Top 3 Most Popular Student Organizations
1. Diplomatic Congress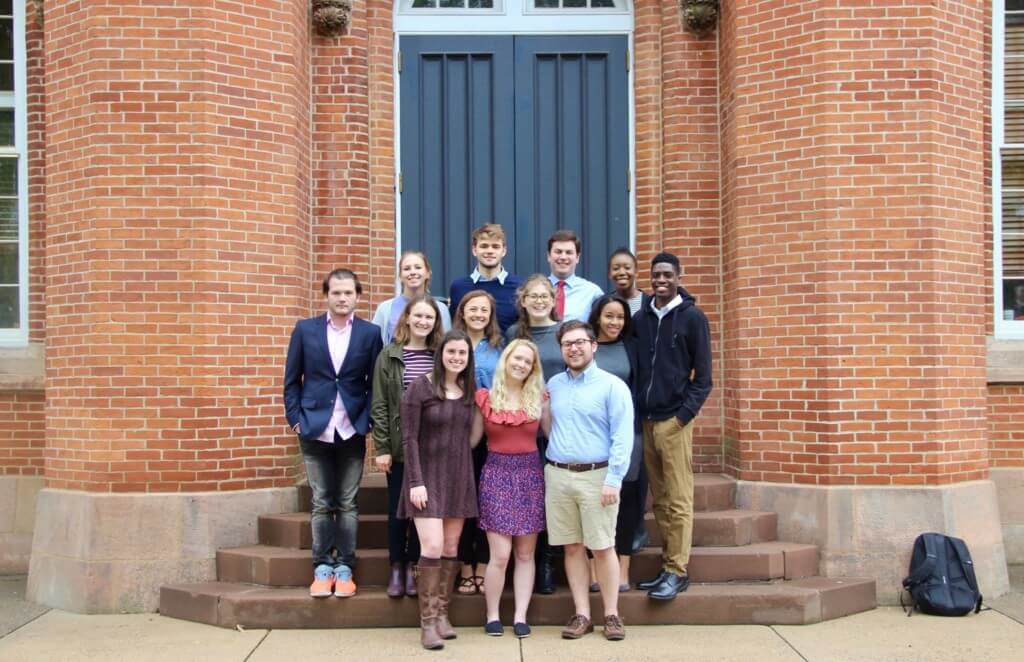 Diplomatic Congress brings together student leaders from all backgrounds to promote campus unity and civic-mindedness. Along with other partnerships with administration and students, DipCon brought eight free counseling services to campus. The members of the club also have many other activities, like a dodgeball tournament, taking part in Queer Visibility Week, having yoga sessions and lessons about mental health. "I originally joined the Diplomatic Congress as the Community Outreach Chairperson to become more involved in student government, and because I am passionate about community engagement and the Lancaster community. I really enjoyed being around other student leaders, having an influence on campus happenings, and representing the student voice to administration," said Vice President Sally Rodenberger, a senior economics major.
2. S.I.S.T.E.R.S.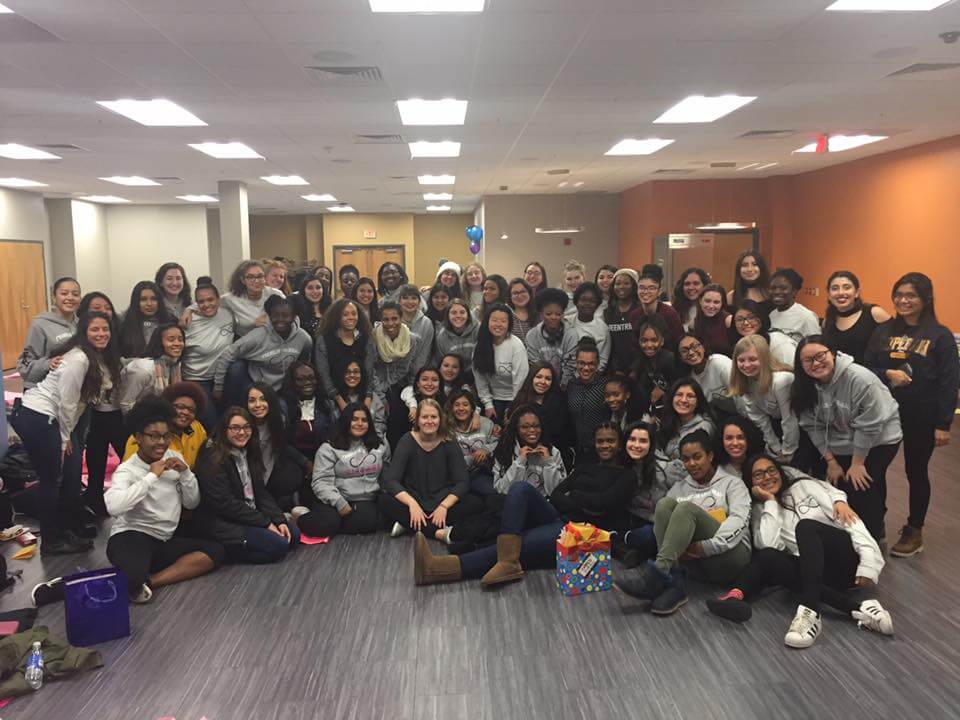 Solidarity means more at F&M. "S.I.S.T.E.R.S. stands for Sophisticated, Intelligent, Sisters Teaching Excellence, Responsibility and Success. We are a women's empowerment organization that provides one-on-one sisterly support through our Big-Little program, weekly meetings and bonding events," said co-president Emma Kapner, a junior film and media studies major. The organization prides itself on discussions about current events, politics and pop culture and its relation to the female members of many different backgrounds. S.I.S.T.E.R.S doesn't just have weekly meetings and sisterhood events; study halls are provided twice a week to give members and F&M students the ability to reach academic success.
3. Mi Gente Latina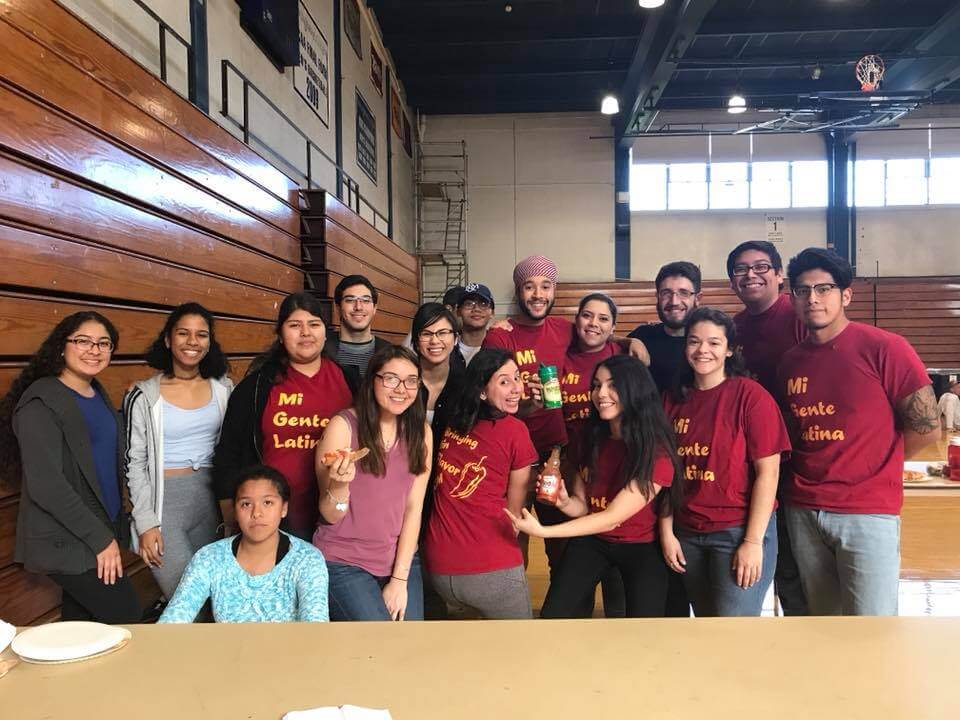 Mi Gente Latina is a multicultural org formed in 1991 to spread awareness of Latin cultures at F&M. "MGL is a historic organization at F&M. For generations, the thing that sticks out the most for this organization is the unmatched family-like bond that we have with members," said President Amy Largacha Cedeno, a junior economics and political science double major. Members are even referred to as "familia". "Together we explore the multifaceted Latinx identities that many of us have … we are known for having the best food at our events and for our salsa nights which happen every semester." MGL includes members from Latin American countries and other areas, too. Want to enjoy awesome food and family feels? Meetings are every week on Wednesdays at 6 p.m.
Getting In
F&M takes pride in having intelligent and engaged students on its campus. The average GPA of accepted students rolls in at 3.81 and the SAT scores range from 1300 to 1360. This college looks for involved and enthusiastic applicants from various backgrounds. And don't forget the rigorous course load. Professional staff look for a rockin' application essay and a unique story. Don't tell them what they want to hear, show them. "It's important to be able to demonstrate that you can succeed at an academically rigorous school, and to have a range of extracurriculars as that is something that students continue to participate in while at F&M. I don't know any student who isn't part of at least one club, team, or organization, and most are part of several," said Pererya.
Stats
Location: Lancaster, Pennsylvania
Tuition & Fees: $54,580 for tuition and $13,580 for room and board
Total Cost on Campus: $70,730
Undergrads Enrolled: 2,255
Total Enrolled: 2,255
Acceptance percentage: 32%
Percent Admitted who Enroll: 26%
Percentage of Male Students: 48%
Percentage of Female Students: 52%
Percentage Receiving Financial Aid: 54%
Percentage Receiving Federal Grants: N?A
Percentage Receiving Federal Loans: 44%