Overall Experience
"Even though I'd heard a lot of stories about the great experiences people have had in college, I was a bit unsure about how I would go about creating stories of my own. But everyone at ESU has been so warm and welcoming, and I've made so many lifelong connections that I'd never expected to make coming into college."
– Janice Tieperman, English major, Class of 2018
"I transferred to ESU from a community college in New Jersey, so I was nervous about the different atmosphere as well as the professors and content. Thankfully, my advisor was the nicest she could be during my transition time and I was guided in every way I could image. The professors are pretty awesome as well."
– Toby Macwell, Health and Fitness major, Class of 2016
"I applied to ESU right before graduating high school. I live in the area so I'm a commuter, and almost everyone in my school wanted to flea the area and never step foot on ESU's campus. I'm not sure why, considering the classes are great, the people are nice (at least the people that I've met), the parties are on point and I don't have to live in a dorm. I don't have anything bad to say about ESU, those other kids are missing out."
– Alex Murray, Business major, Class of 2017
"My biggest challenge at ESU is the fact that I transferred here from Rutgers University. I was not happy with the big school, so I decided to try out a smaller one. I was so nervous. I barely knew anyone and struggled to make friends and find my place on campus. Thankfully, I joined the student-run newspaper, The Stroud Courier, and met so many wonderful individuals who I now call my closest friends."
—Kayla Sutter, English major, Class of 2017
"It's had ups and downs, but overall, it's been better than I could have imagined. I've developed as a person and figured out who I am and what I'm interested in."
—Katie Kraemer, Sociology major, Class of 2017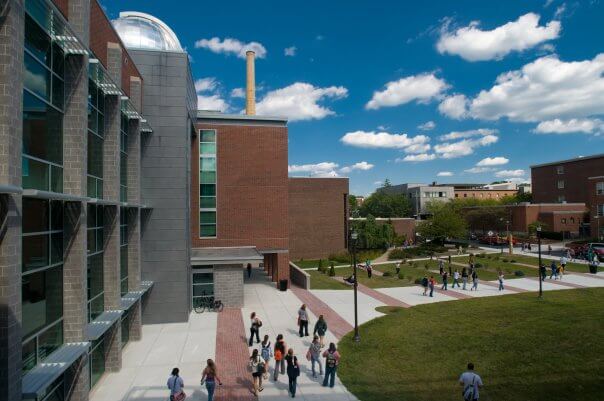 Student Scale
Quality of Academics: A-
Professors: B
Classes: B+
The Quality of Social Life: A
Extracurricular Activities: A+
Campus Events: B+
Greek Life: A-
The Vibe
Artsy-Fartsy. The art gallery always hosts shows, the theater department puts on great plays and musicals, and there's always something going on with the dance team. If you want to see a Broadway-worthy musical, go see a performance at ESU.
What it Feels Like to Go Here
A hipster campus would be pretty dope, but ESU campus features a healthy balance of style and people. Allow me to virtually help you imagine my campus. After driving around in about 20 circles to find a parking spot, (which ends in eventually hiding my commuter pass and parking in faculty spots), I walk up one of the many steep hills to the main buildings. On my way, the skater kid—still in eighth grade-style Etnies shoes—rides by on his Ninja Turtle skateboard, while the group of foreign students talk amongst each other, the cute hipster girl with a nose hoop and flannel walks by blasting Taking Back Sunday in her ears, seven half-naked dudes run up the sidewalk in their running shorts and the sorority girls, well, they do their sorority girl thing. In the winter, students appear as if they're doing a dance that seems to be a mixture between "The Chicken Dance" and the "Cha-Cha-Slide" because ESU forgot to order more salt. #Fail.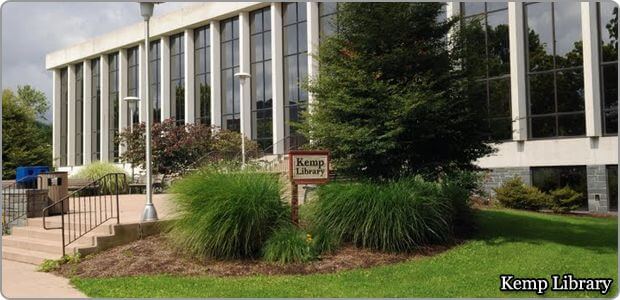 Never Have I Ever…
Q: How much are students partying?
A: Well, according to the comments I've heard in class ("I think I'm still drunk"), the fact that the Barstool Sports website published an article ranking ESU at No. 1 for top party school and our campus police blotter full of mostly alcohol-related reports, I'd say students are partying quite often.
Q: What will you get in trouble for at your school?
A: Partying, clearly. Also, parking in faculty spots and smoking in "smoke-free" areas.
Q: How much sex are students having?
A: I'll admit I go on Yik Yak for pure entertainment. Hidden among the funny comments about ESU, there are a plethora of "yaks" about sex. Either students are commenting on the sex they just finished or blatantly asking for it. Sometimes it's pretty gross. One time I read, "Any chicks want a study and f—k buddy for the last week?" I rest my case.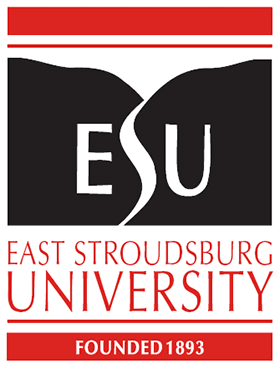 Top 5 Quirks
1. Partying
2. Snow days
3. Off-campus nightlife
4. Diversity
5. Three students to a dorm
Top 3 Majors
1. Business Administration & Management
2. General Psychology
3. Health and Physical Education/Fitness
Bragging Rights
1. ESU student Victoria Cosello is featured on Humans of New York.
2. ESU sophomore Juwaan Walker danced his way into a Missy Elliot music video.
3. ESU Greeks raised $7,500 to provide complete Thanksgiving dinners for families in need in Monroe County.
Getting In
According to ESU's website, high school GPA and performance on the SAT and/or ACT exam are extremely important components of your application. The average SAT test score of accepted students is a combined 1000 on the math and critical reading sections and the average high school GPA of our accepted students is a 3.0.