Brown University-Providence, RI
The Vibe
Chill-telligence
Get it, smart but chill? Students here love to nerd out and take fascinating classes, but that doesn't mean they compare SAT scores with one another or have no lives outside of class. "Brown doesn't have that much of a competitive environment, although individually, students can be competitive when applying for internships," freshman Peter Vo said. Not only do students avoid competition, but they also get A's for personality. "The students are incredibly kind and open yet absolutely brilliant and accomplished. Institutionally, Brown isn't actually particularly competitive," sophomore Filip Asberg Montgomery said. With all this kindness and achievement going around, who knows? The word "chill-telligence" might actually catch on.
What It Feels Like to Go Here
Students at Brown know professors for their kindness just as much as their classmates. Vo said, "There are a lot of seminars for only freshman, and these are capped at 20 per class so it's very personal. The open curriculum is great because it allows students to explore areas outside of their concentration." The open curriculum basically means that outside of your concentration (the Brown word for "major"), you can do whatever the hell you want. Speaking of doing what you want, students don't spend all of their time with their noses in books. "The social scene is quite interesting. The management cracked down on on-campus parties a few years ago (especially the Greek life scene) so it's not like a wild party school but there is still always stuff going on," Montgomery said.
Awesome Alumni
Emma Watson became the real-life Hermione Granger and graduate from Brown with a bachelor's in English Literature in 2014. Tracee Ellis Ross, daughter of Diana Ross and current star on the sitcom Blackish, also graduated from the school with a theatre degree in 1995. John Krasinki (Jim Halpert from The Office) got his Bachelor of Arts in 2001 as an honors playwright, and acclaimed young-adult author David Levithan got his degree in 1993 before writing Boy Meets Boy and Nick and Norah's Infinite Playlist. All hail these Brown alumni.
Where We Hang
Hot spots on campus involve food, food and guess what? Food. You can hit up The Blue Room, a café in the student center known for its amazing muffins, or you can hit up The Blue State, a coffee shop with two locations just off campus and the friendliest baristas in town (Am I sensing a color theme here?). Ken's Ramen often pulls students downtown for, as the name may suggest, the best ramen around, and BGO (Burger Gourmet Ole) offers you carbs to start off your day in the form of breakfast sandwiches on bagels or amazing breakfast burritos. Then, there's East Side Pockets. "Just go ahead and get a falafel with everything. That's all," junior Annie Warner said. But you can't forget to visit Jo's, the late night food spot with the classic "Spicy With," a sandwich with a spicy fried chicken patty with cheese, hot sauce and usual burger toppings, all smashed between a hamburger bun. Sounds divine.
Q&A
1. How much are students partying?
"For the most part, there are always a lot of parties. I live as an independent in a building with two fraternities on the first two floors, and sometimes it can get really loud," Vo said. You heard it here—even some of the smartest young adults in the nation still like to get down every once in a while.
2. What will you get in trouble for at your school?
"There's really nothing that'll get you in trouble here. On April 20, Brown basically turns a blind eye to everything for a day," sophomore Aaron Mayer said. Wow, nothing at all gets you in trouble? Call me the next transfer to Brown!
3. How much sex are students having?
"Students have as much sex as they want or as much as their busy schedule allows," junior Augustus Seabrooke said. Sounds pretty ideal to me.
4. What would you tell incoming freshmen about your school?
"I would say to not be afraid to explore, and it's not wrong or bad to feel lost," sophomore Sophie Seunglee Lee said. Even with a relatively small campus size of 146 acres, pulling out Google Maps every once in a while never hurt anybody.
5. What does a typical day at Brown look like?
A typical day at Brown is packed with academics and extracurriculars but also with food and fun. "My typical day involves water polo practice after class and then dinner with the team, before I go to a meeting for the all-female comedy website I write for," Warner said. Wow, seems like you definitely won't miss out on anything at this school.
Overall Experience
"At Brown, I was surprised by how diverse everyone's interests are. I have a teammate on varsity water polo who is an aerospace engineer. One of my fellow backpacking leaders is also an editor for an economics magazine. A friend from an art class is also passionate about digital animation. Everyone you meet has something more than meets the eye and people really cultivate their interests." – Annie Warner, junior, History
"Brown has surprised me in that it introduced me to fields and people and ideas I never encountered in high school, let alone knew they even existed. It challenged me to go beyond my comfort zone and explore my options, which I didn't really have the chance or the courage in high school. I think the open curriculum impacts Brown students in ways more than just academics—it prompts and challenges us to navigate our own college careers." – Sophie Seunglee Lee, sophomore, Computer Science-Economics
"What surprised me about going to Brown are how accomplished the students here are, in terms of academics, extracurriculars and professional achievements." – Peter Vo, freshman, Neuroscience
"A thing that surprised me was probably how Brown refuses to let its students compete between each other, but really encourages us to put pressure on ourselves. In a way students rarely try to compete for a ranking, but really work to provide the best work they can." – Lucas Troadec, sophomore, International Relations
"I'm always surprised by the beauty of the weather in April and challenged by the questions of my peers. Honestly, I'm living in paradise—I don't want Brown to ever end." – Aaron Mayer, sophomore, Philosophy
Top 3 Majors
1. Biology/Biological Sciences
2. Economics
3. Computer Science
Top 3 Most Popular Student Organizations
More than 250 students work on the nonprofit media publication Brown Daily Herald, and it's not just journalism students. The newspaper (along with its web publication) has kept the Brown community informed on daily news since 1891. Part of their mission statement also involves maintaining a diverse staff and teaching lifelong skills while having fun. But with this extracurricular, it's also all about teamwork. "Overall the team atmosphere is one of commitment, diligence and sociability. Bonding with everyone on the team over working on shared goals is a big part of what attracts people to the job," Finance Director Ben Wesner said. Can you say well rounded?
2. The Chattertocks
The Chattertocks serve as one of the oldest all-female a cappella groups in the country and have been making music for over 60 years. The group's name came from some girls who decided to parody the all-male group, the Jabberwocks, in the 1950s. They even used to perform in gray suits to keep the joke alive, although that tradition died out. Most recently the group made it onto the Best of College A Cappella CD in 2011, as judged by the Varsity Vocals committee. But the group doesn't just focus on traditions and competition. "We travel together, we have a retreat at the beginning of the year and we do a 10-day tour at the end of winter break where we all get really close. It's just a time of good food, sleepovers, singing and lots of fun," sophomore member Gabby Anselmi said. Slumber parties and awards? Sign me up!
3. Zeta Delta Xi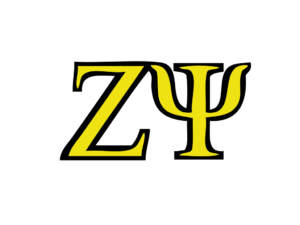 About 12 percent of Brown students find home in a Greek organization, but Zeta Delta Xi prides itself on its total-inclusion, co-ed, LGBTQA policies. According to its website, "Zeta Delta Xi is a co-ed fraternity—both men and women are considered brothers of the house and have equal standing." Beginning as the all-male Zeta Psi back in the day, the fraternity now focuses on inviting people of all gender identities, religions, sexualities, cultures and majors to join. "I would rather see variety in my organization over the monotonous pairs of loafers and Nantucket reds combo. Individuality is awesome. We also throw great parties where people actually dance," said Vice President Augustus Seabrooke.
Getting In
With an 8.5 percent acceptance rate, you might have the same hesitation when considering applying to Brown. Regular decision letters start rolling out on March 31, but for those really passionate about finding home with the Bears, you can apply early decision by November 1 and receive your decision on December 10, before you even finish first semester finals. The moral of the story: Don't let the low acceptance rate keep you tossing and turning at night. Just fill out the Common App and write some essays like you would for any other school and see what happens. After all, now that you know everything you need to know about Brown, you'll definitely have the edge.
Stats
Location: Providence, RI
Tuition & Fees: $49,346
Total Cost on Campus: $68,016
Undergraduate Students Enrolled: 6320
Graduate Students Enrolled: 2230
Total Enrolled: 9073 (including 523 in medical school)
Acceptance Percentage: 8.7%
Percent Admitted Who Enroll: 57%
Percentage of Male Students: 48%
Percentage of Female Students: 52%
Percentage Receiving Financial Aid: 45.2%
Percentage Receiving Federal Grants: 42.4%
Percentage Receiving Federal Loans: 35%