I registered to vote to impress a girl. For her, there was nothing hotter than civic responsibility. Or rather, there was nothing more appalling than a 20-year old college student who couldn't vote Democrat.
If you're like me, you don't care about the Iowa caucus and you get most of your news from The Colbert Report or the Jon Stewart-era Daily Show.
After interviewing an executive member from the College Democrats of Boston College (CDBC) and the BC Republicans (BCR), I discovered that most students don't care about politics on non-election years. "On off-years, we turn to the issues to retain membership," said Tyler Shelepak of CDBC. In both the CDBC and BCR, reproductive rights, gun control, student debt and job creation were the most passionately debated issues among college students.
Below are the top four candidates' stances on these issues, and who's best positioned to give us what we want.
Reproductive Rights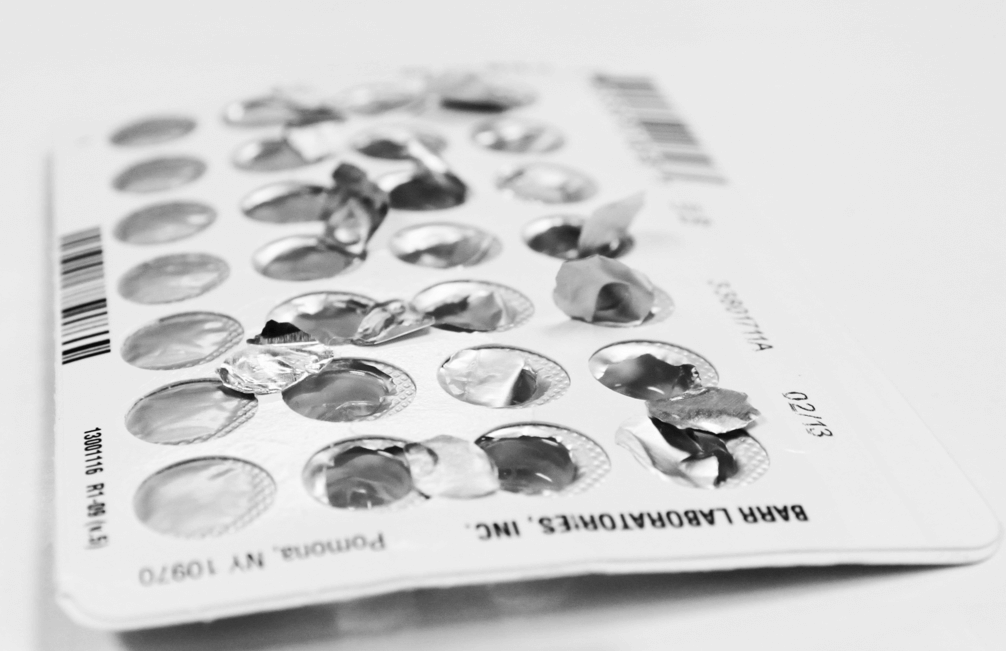 Impossible as it may seem, college kids are actually having less sex than their parents. We prioritize getting ahead professionally, and nothing stymies career advancement more than $245,340 in expenses, the average cost of raising a child. Planned Parenthood is our best shot at securing that kid-less freedom. Who's on our side?
Clinton
Planned Parenthood recently endorsed Hillary Clinton because she envisions more for PP than simply not being defunded. She launched the National Campaign to Prevent Teen and Unplanned Pregnancy, seeks to expand the accessibility of Planned Parenthood and truly cares about reproductive rights.
Sanders
Bernie's trails behind Hillary because of his unwillingness (or inability) to push for birth control. Hillary actively advocates, while Bernie quietly supports. Bernie talks the talk but Hillary sprints the sprint. Hillary's action verbs include "introduced" (legislation) and "beat back" (proposal to equate condoms with abortion). Bernie's include "voted" and "co-cosponsored." See the difference?
Trump
Unlike Fiorina (who you don't need to worry about), our wispy-haired Republican front-runner is not so outspoken about Planned Parenthood. Trump said just about nothing in a "Meet the Press" interview about the shooting, and he's both called for defunding PP and argued for it. It's confusing, and no one really knows his plans for sure.
Cruz
There's not much to say. He's fully pro-life and unapologetically Christian. He'll defund PP if given the opportunity.
Reduced Gun Violence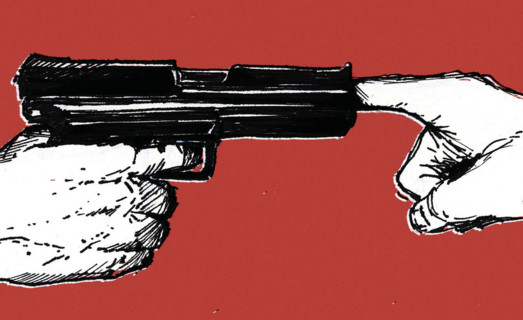 No one wants a continuation of last year's rampant gun violence, which as of 2015 ended as many American lives as car crashes. And that's about all the candidates agree on.
Clinton
Hillary espouses "commonsense" legislation, which consists of closing loopholes that allow gun sales without full background checks and tightening regulation on Internet and gun show sales. She deplores military-grade assault weapons. To put it in an Amazon recommendation, if you liked Obama's stance on guns, you'll like Hillary's.
Sanders
Bernie touts the Goldilocks solution: not too conservative, not too liberal, but just right–as in state's rights. Mr. Sanders believes gun control laws should be left up to state legislatures due to the vastly different regional attitudes. To him, widespread gun ownership makes more sense in areas where trees outnumber people. The only federal restrictions he approves of are assault weapon bans and instant background checks.
Trump
At the third Republican debate, Trump blamed mass shootings on the liability of gun-free zones. "That's target practice for the sicko's and the mentally ill." He believes gun ownership makes the U.S. safer, vows to eliminate gun-free zones at schools and has reversed his stance on banning assault weapons. The guy likes guns.
Cruz
"You don't stop bad guys by taking away our guns, you stop bad guys by using our guns," Cruz told the crowd at an Iowa gun range. Two years ago, the approval of an assault weapons ban incensed Cruz, and nothing indicates he's changed his stance.
College Affordability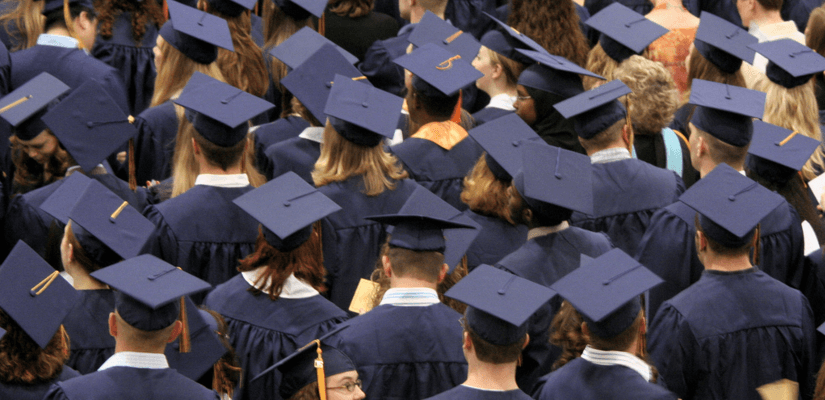 Student loans have high interest rates because the only prerequisite is a pulse. The U.S. gives loans to everyone, which makes them risky and therefore pricey. Both parties want to make college more accessible, but their methods range from gouging Wall Street to simplifying taxes.
Clinton
"The New College Compact," Hillary calls it, a $350-billion-dollar plan to tax the wealthy, extends more aid to low-income students and lowers college costs through government spending. Hillary demands lower interest rates for student loans, which some argue would disproportionately benefit upper-income families.
Sanders
Bernie plans to lower student loans in addition to making all public universities free. He plans to pay for all of this by taxing the same Wall Street speculators who were responsible for the 2008 financial crash. A vote for Sanders is a big leap of financial faith, which positions Bernie as the metaphorical student and the voters as the bank. Will you give him the loan?
Trump
Trump actually hates that the government (supposedly) profits from student loans, although his stance survives only in rhetoric. He's said that job creation is the long-term solution to student debt, but he's never mentioned an actual plan to redirect the profits to, say, Student Loan Forgiveness programs. He seems well-intentioned, but his lack of specifics warrants caution.
Cruz
Like Trump, Cruz recognizes the problem of our collective $1.3 trillion student debt. Unlike Trump, Cruz has held previous political office, which gives him the disadvantage of contradicting his words with his policy. Although he loves to talk about paying off his own loans, in 2014 Cruz blocked a bill to let 25 million of us refinance our loans at lower rates. Many believe Cruz only mentions his loans to pander to the college crowd.
Job Creation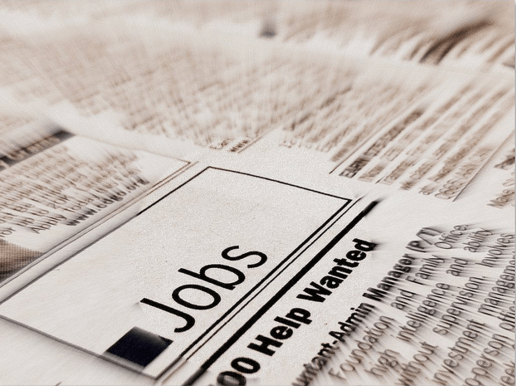 We all want jobs, so let's just get into it.
Clinton
Clinton crusades in the name of small businesses–it's noble to fight for niche rug stores over Crate & Barrel–but it's not necessarily accurate. She plans to provide tax relief for families, invest heavily in infrastructure and scientific research and "unleash small business growth."
Sanders
Bernie plans to create over 13 million well-paying jobs via a $1 trillion-dollar plan to rebuild our nation's "collapsing" infrastructure under the Rebuild America Act. It's a grand plan and if it works it will be a boon to mostly engineering/science majors.
Trump
To understand Trump's job creation plan, think xenophobia plus rich friends. He plans to kick out and keep out immigrants with a big wall, bring in Wall Street pros to run the economy and cut taxes but also not cut taxes. Again, it's fairly ambiguous.
Cruz
With his Simple Flat Tax, Cruz proposes to abolish the IRS and simplify tax law with one 10 percent income tax for all Americans. Cruz projects the SFT will create almost five million jobs and increase wages by 12.2 percent. It sounds great, but despite its name, the flat tax will most likely tip in favor of the wealthy.