You've hung out with the same three people from high school for weeks, and you've grown tired of their constant reminiscing. The truth doesn't come easy, but you've grown to hate college. However, college doesn't have to come as a rough time in your life that you need to overcome before getting out into the real world. You should fill it with lovely experiences and lifelong friendships. Even if college doesn't feel awesome right off the bat, don't give up until you try these strategies to improve your situation right now.
Explore these strategies to make college suck less if you peaked in high school.
1. Give your roommate a chance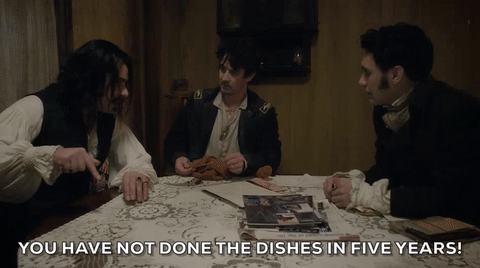 You ended up having to go to your safety school and you couldn't feel less happy about it. Your parents know it, your friends know it and probably everyone looking at you move into your dorm knows it. But the most important thing when coming to college comes in the form of keeping an open mind. By coming to college with the thought that you won't like anyone, you set yourself up for disappointment. Give your roommate a generous chance to become friendly and get off to the right start. "Only one person from my high school ended up going to Emory. …We decided to room together, and not only have we roomed together every year at Emory, but now she's my best friend as well," Emory University senior Ive Arnaoudova said. Even if you don't go in knowing anything about your roommate, keep an open mind and hopefully you'll gain a friend before going to your first class.
Don't lose heart if you do get stuck with that thoughtless slob of a person everyone dreads. Don't let one person ruin your whole college experience. Instead reach out to others to create a better experience for yourself. "People were generally very friendly and also seemed excited to make friends as well. Plus, the events that my dorms had would always be a great conversation starter," DePaul senior Arturo Echevarria said. Reach past your initial discomfort and extend yourself with an open mind to your hall mates. At least one potential best friend lives there.
2. Join clubs and organizations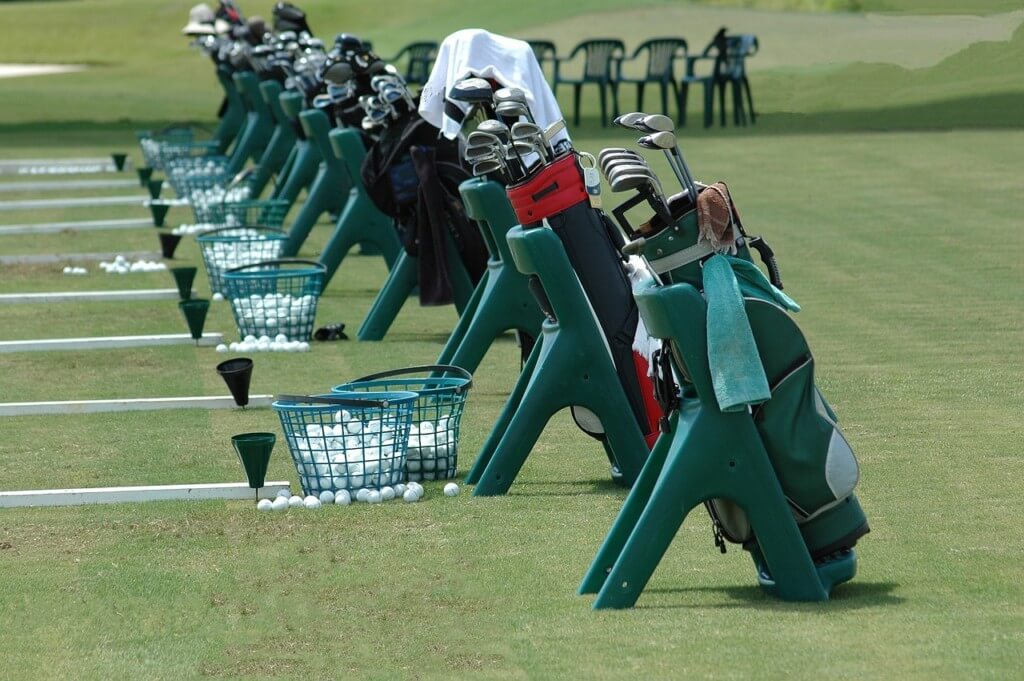 Maybe the roommate situation didn't work out for you. In fact, dealing with him ends up more challenging than that English Lit final you forgot to study for. If the mess he leaves all over the floor doesn't push you over the edge, the endless snoring does. Never fear. You can still find like-minded people to hang out with by joining a club or two. Student organizations welcome absolutely everyone. If your dedication to joining the Rock-Paper-Scissors Club hasn't reached the point that your internal planner wants it to, don't sweat it. Go for a trial period to gain a sense of the club's goals and then make your decision. "I … joined a different one [organization] that aligned more closely with my interests, and it provided an incredible network and internship opportunities," University of Virginia junior Sarah Lewis said. Additionally, you can seek out churches or synagogues, where you know you'll have at least one thing in common that you can build on with the people there. Either way, you'll find yourself with a batch of friends wherever you go if you open up to new people and conversations.
3. Ask around to build the best schedule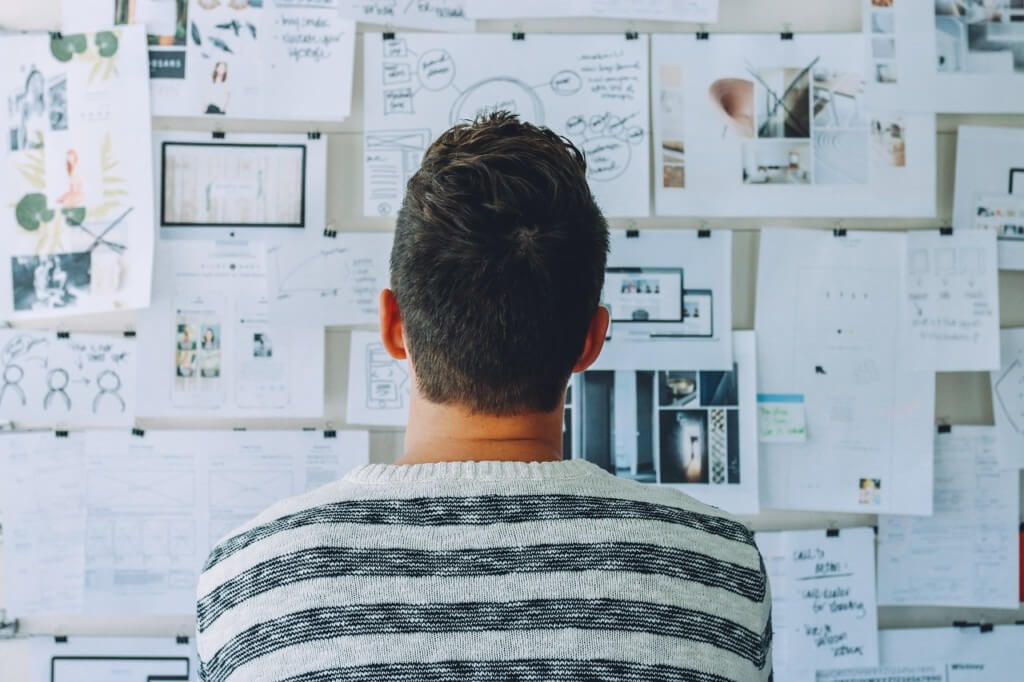 Intro to Bio giving you hell as you try to cram for seemingly impossible exams night after night? A lot of people find their college experience hasn't flourished the way they'd hoped simply because they haven't gotten what they want out of classes. But your academic life doesn't have to exist with those kinds of restrictions. Talk to the people in your major to see what classes or professors they enjoyed. Having the best professor will make even organic chemistry a breeze as you get to know his or her (hopefully interesting) teaching style. You can even take a chance with a class in a major you've never heard of except by someone's suggestion. You might find the major you assumed fit you best doesn't fit so well after all. Don't waste away in horribly boring classes with professors you can't understand or relate to. Try something new and ask friends about their favorite classes.
4. Get to know your professors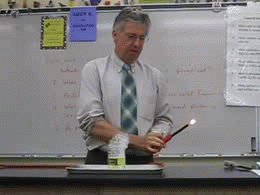 You've stayed up for about three weeks trying to finish a project for a class you didn't want to take in the first place. Even if a class feels fun at the beginning, it can end up getting pretty overwhelming, especially during midterms and finals. The extreme stress from keeping up your GPA and watching grades plummet might chip away at your college experience. For this reason, try getting to know your professors. Swing by their office hours and don't feel shy about asking for help. College professors normally come as genuinely nice people, even if you find yourself quaking at the boom of their voice during lecture as they yell at someone to put away their phone. Just introducing yourself to your professors shows you'll fight for your grades and you'll find they might become more inclined to help you when you need it.
5. Go to those cheesy school events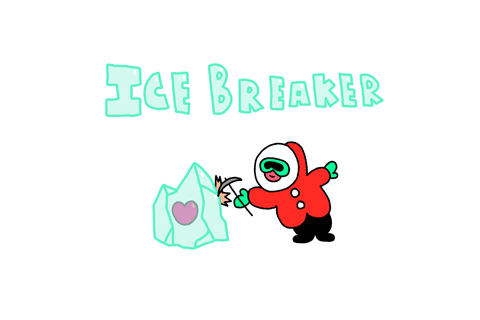 As you look through your mailbox, you see about 20 school-sponsored event invites sitting amidst the actually important mail. You automatically roll your eyes, but don't knock 'em 'til you try 'em. Some of the events might feel a little dry with a random speaker on a book tour coming to talk about some molecular biology process you've never heard of, but some get mixed in there that might actually interest you. The improv comedy performance, for instance, might leave you cackling for days. Or, the Friday night concert might have new artists waiting for you to fall in love with. Even those cheesy events filled with nauseating small talk have their place for kick starting your career when you graduate.
6. Try something new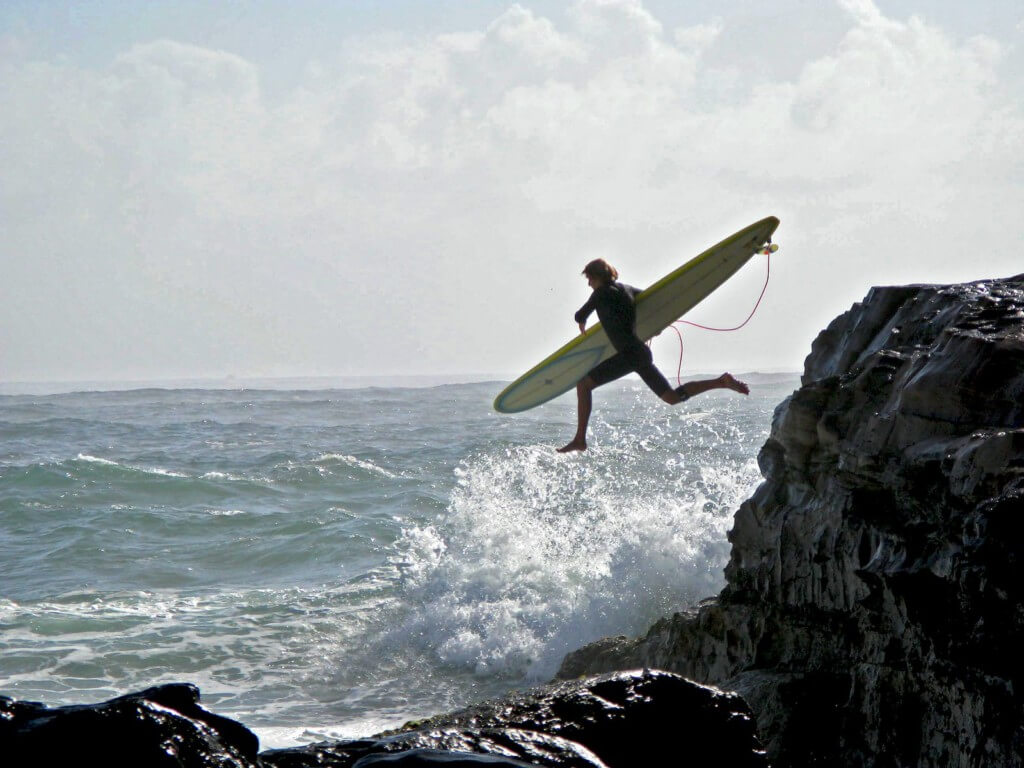 Go to class, go to your room, deal with judging glares from your roommate, study, go to sleep, rinse and repeat. Sometimes college feels like a boring routine filled with nothing but grades and classes. Try to remember you live on (or near) a college campus rife with hundreds of activities. Never visited the on-campus movie theater? Go to a free movie and see something you never gave a chance. Try joining the gym and check out that yoga class you secretly always wanted to try. "Do something out of your comfort zone … ask a hall mate to see if they wanted to go do goat yoga with you. The worst possible thing that could happen is for them to say no," University of Maine sophomore Chantal Deveau said. On top of that, you might surprise yourself with your natural flexibility.
"I would suggest using your free time to try literally anything. There is really nothing holding you back now. Everyone is just as nervous but just go out and be confident," Florida State University junior Jimmy Kropelin said. If you want something a little closer to home, read a book in a different genre than you normally would. Mixing up your schedule and allowing yourself to get into new and exciting experiences will brighten up your week and expand your fun college memories.
7. Get outside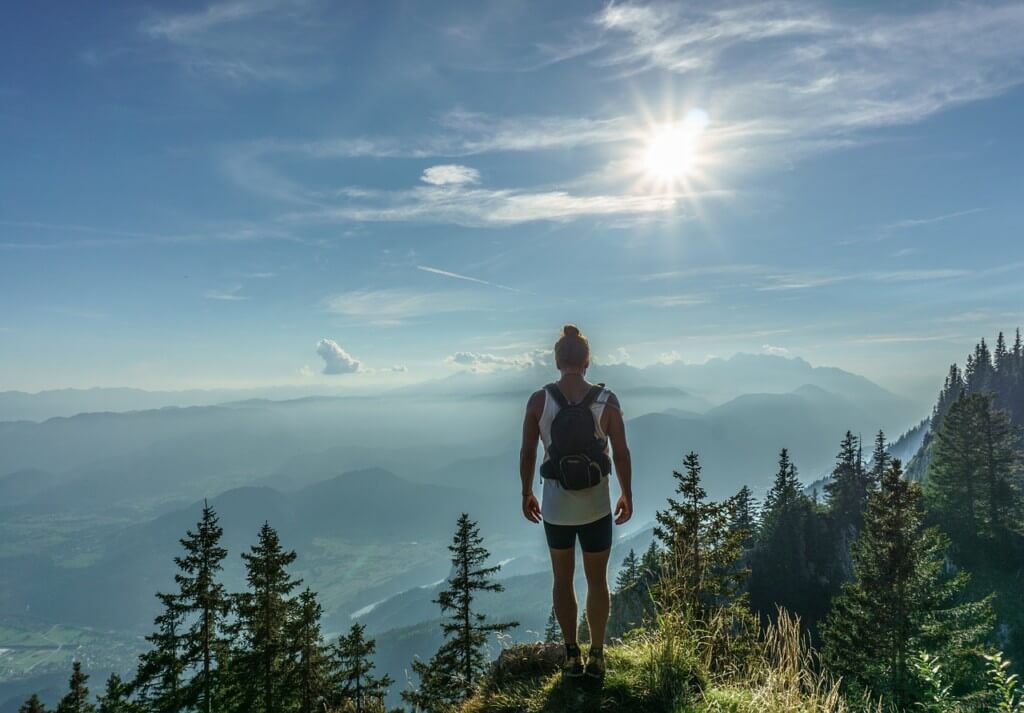 If you live in a cold environment, you know how important it becomes to get in the sun while you have a minute. Sitting inside for months while snow coats the ground definitely doesn't feel very fun, especially when you decide to sit and stay in your room. "Do lots of hiking and exploring with people you enjoy being around. Everything is fun when you admire the people around you," Florida State University senior Marquise Rosier said. Breathing the fresh air will make you feel better and that feeling of irritation, stress or homesickness will melt away (hopefully with the snow). You may end up taking your view for granted and not appreciating the beauty of your campus and surrounding sights. "Our campus is beautiful so a trail usually cured the blues. Really just giving myself something to look forward to like going out or playing soccer or hanging out with friends was helpful as well," University of Maine Orono graduate Madeline Catherine said. In reality, colleges care how they present to students and the community, and they offer picturesque landscapes to prove it. Find a small forgotten corner of campus or a nearby park to study and feel yourself relax in a place you thought felt too busy.
8. Don't overload yourself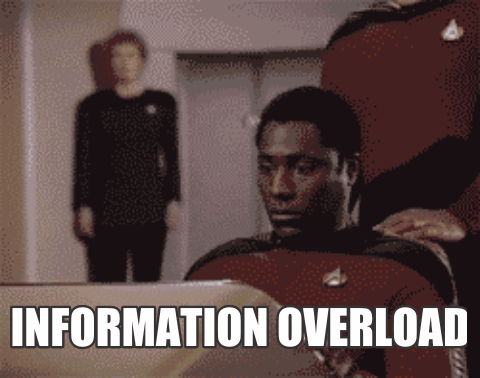 You had it ingrained in you that your college experience revolves around learning and getting ready for the post-grad world. But college won't last forever and if you shirk going to class and studying, you'll regret it once you start trying to find a job. That said, don't become a studying machine that doesn't have any fun. College should feel like an enjoyable experience you can look back on and appreciate. Go out on Friday nights and hang with your friends all the time. But you won't have time for any of that if you overload yourself with classes. Does stress constantly weigh on you from having to finish an art project and an engineering presentation? It inevitably becomes too much to handle when you add going out into the equation. Instead, take on a reasonable amount of work and make sure you have enough time to rest. We all need recuperation sometimes.
9. Attend sporting events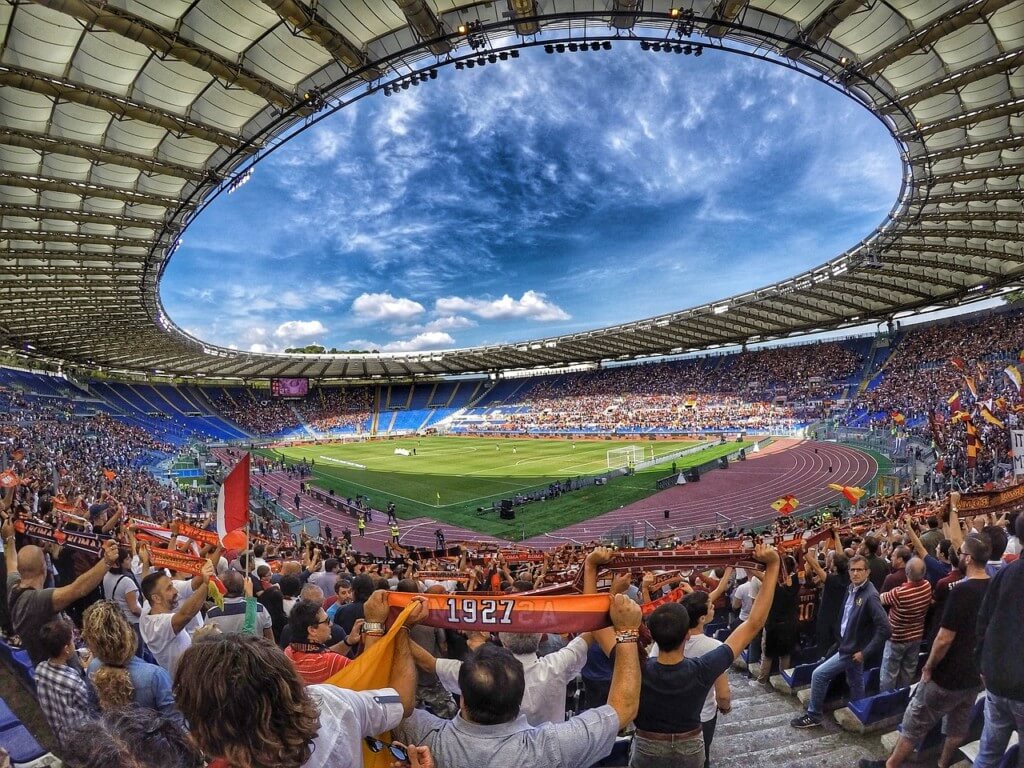 You've grown tired of seeing students surround you with headphones in, hoods up. No one make eye contact, not even for a quick "hello." This changes completely at a sporting event. Something feels different in the air and everyone comes together to cheer for the school and put their faith in the team. It doesn't matter if the person next to you has a completely unknown face. If you reach out to them, you best believe they won't leave you hanging. Next thing you know, you'll both put your arms around each other's shoulders and begin shouting for your school. You just can't beat the camaraderie of a sporting event. If you haven't felt that energy or school spirit yet, start with a great sporting event.
10. Take advantage of every opportunity thrown your way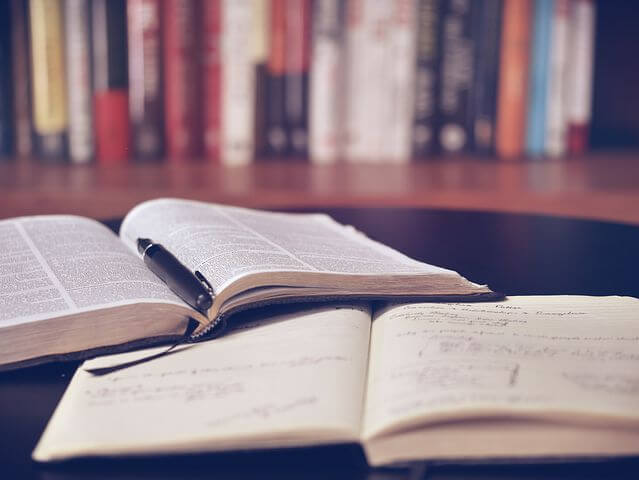 You might think high school beats college because it felt easier and safer. Your worries about getting a job or meeting unfamiliar people didn't yet exist. You might have even kept the same group of friends since elementary school. College opportunities, like becoming a research assistant or applying for grants might seem scary at first. You've never done it before and you don't like the idea of adulting, so you hole yourself up in your dorm. But some of those opportunities can feel really fun and new. They'll let you start your life down a different path than you expected. "I am currently completing a senior honors thesis. I didn't even know that this was what I was going to study before I came here and now I am considering doing a PhD," UC Berkeley senior Ashley Torres said. Plus, you can still get help whenever you ask for it. Don't doubt yourself and try everything they throw at you. It'll benefit you in the long run and make your college experience all the better.
10 More Ways to Make College Way Better than High School
Written by Riel Felice
11. Put yourself out there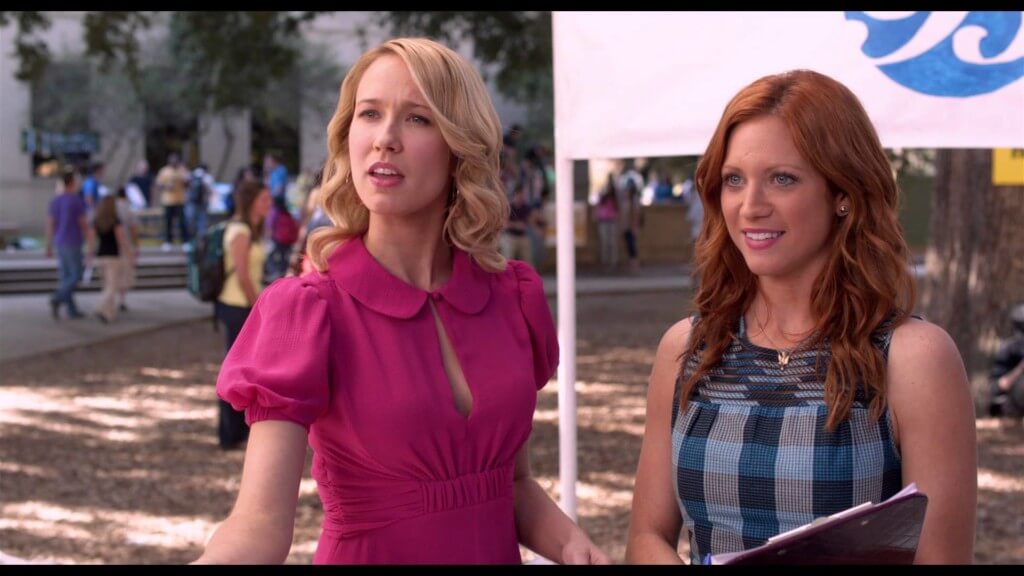 You've already joined a squad of like-minded people through student orgs, now make sure you leave them better than when you found them. "Being a part of organizations like the Caribbean Students' Association and Global Peace Exchange helped me find myself and my passions. Challenging myself to be on both executive boards, hold an internship and conduct research showed me that I am more than capable of achieving what I set my mind to," said FSU junior Alisson Sealy. Being in leadership pushes your own expectations of yourself and makes sure someone remembers your name when you leave. Go out there and show your face.
12. Get up, put on your war paint and go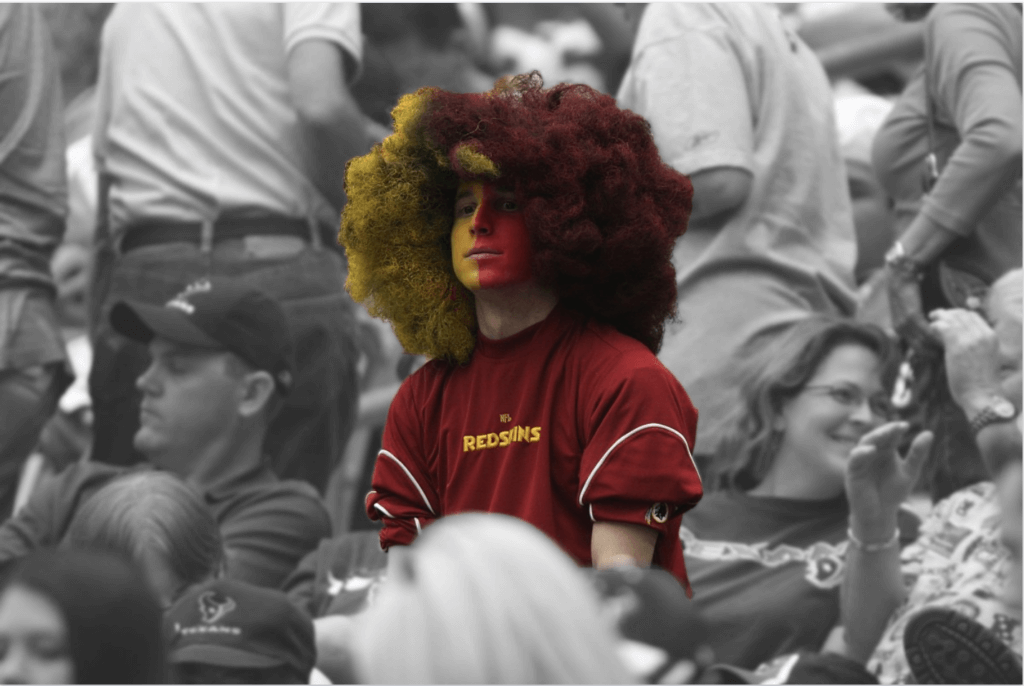 Everyone loves high school sports, but absolutely nothing compares to the excitement of a college game. From the huge arenas to the authentic (and overpriced) concessions, you cannot beat or replicate the rowdy and proud atmosphere of any college sports game. The voices of excited students boom from miles away as traditions continue and school history makes itself. Try going to some games and see how you like them. I bet you won't miss the parent-filled, rusty bleachers of your high school.
13. Find the Buzz (and Rex and Slink) to your Woody
Thousands of people roam your campus every day—you'll like at least a few. In college, friends help you transition from teenager to young adult. Together, you experience all the awkwardness of adulting – shopping for your own groceries, paying rent, all of it. Even if you and your bestie don't study the same major, you can still keep each other motivated. College friends will complain with you about paying rent, stop you from texting that frat boy and hold your hair back on those "I regret everything" nights. When I say they're essential, I mean it.
14. Choose a major that you're passionate about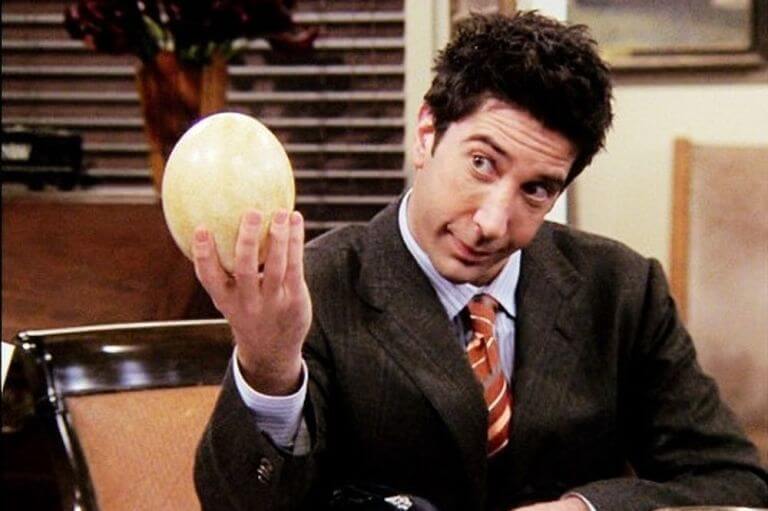 Are you spending semesters sitting through biology lectures while your heart beats for drama classes? Do you dread the thought of becoming a surgeon, the career your parents always wanted you to follow, but beam at the thought of your name on a Hollywood star? Change your major and study drama. Go to those casting calls. Do what makes you happy, because no one else has to live your life except for you. "People spend a lot of money to study a major that they're not really interested in. It's a waste of time and money if you're not doing something that inspires you," said Florida A&M University junior Abayomi Maddox. You won't get these four years (or thousands of dollars) back.
15. Put yourself first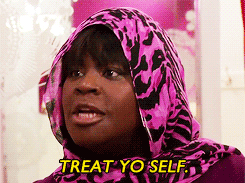 In high school, we strive to impress our parents and peers but in college, we realize that we only have ourselves. Take your time in college to focus on yourself and what brings you joy.
"When I came to FSU, I sought out a more personal journey for myself," said FSU senior Britney Henry. "I was less worried about being in every organization under the sun, knowing everyone and being obsessed with my GPA. Instead I began a journey that provided true satisfaction and happiness for myself according to no one else's standards but my own," said Henry. Take these four years to discover yourself and your interests.
16. Consider studying abroad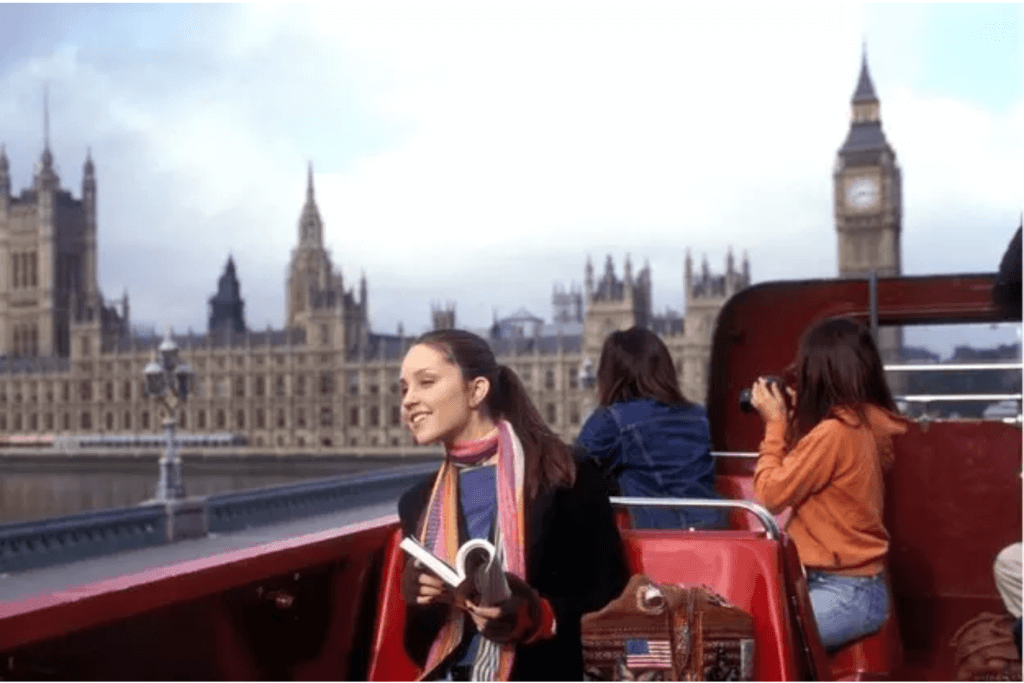 "Studying abroad has opened my eyes to beautiful culture that has developed me intellectually, culturally and personally as a student and an adult. Studying abroad has improved my college experience by giving me new experiences, memories, friends and challenges I may not have received before," said FSU junior Olivia Hopkins.
Studying abroad allows students to explore countries across the globe while delving into the subjects they're passionate about. Imagine learning about what interests you, then going to see the Eiffel Tower or the Mona Lisa after class. Sounds like you should say oui, oui ASAP.
17. Make use of your resources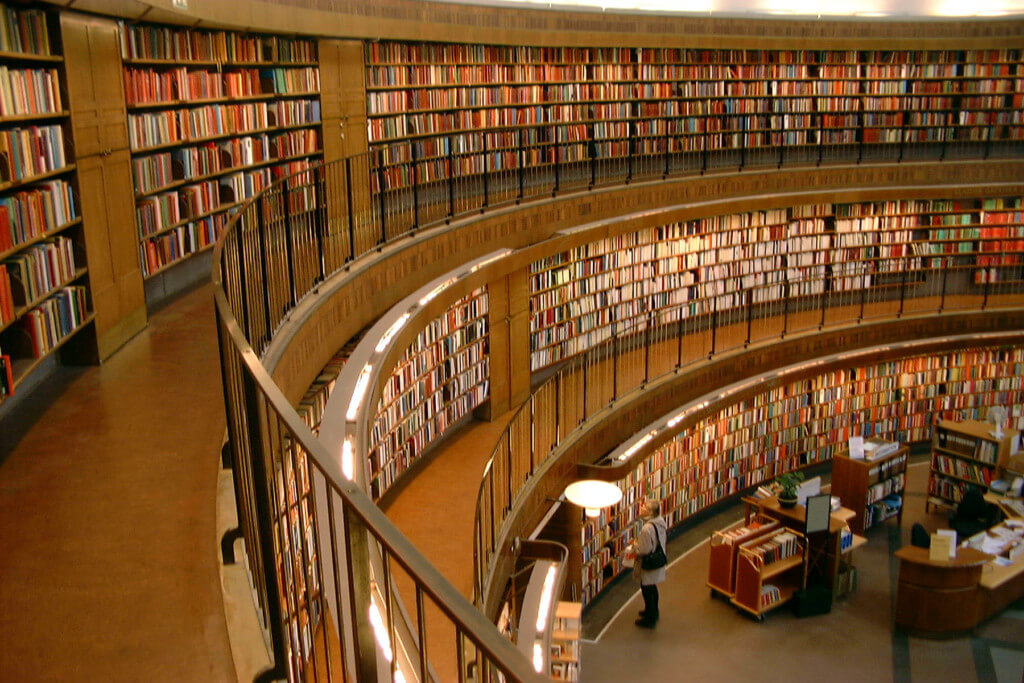 College campuses offer so many resources—gyms, counseling, tutoring, career centers—you name it and your college probably has it. Is the freshman 15 getting to you? Hit the gym. Does college algebra make you want to rip your hair out? Plenty of tutoring centers exist on campus to help you out. Are you struggling to put your resume together? Check out the career center. Do you simply need to talk to someone? Certified counselors work on campus and can lend a shoulder to cry on or just an actively listening ear. If your friends don't want to hear you complain about your BF or GF anymore, you have so many resources to choose from, so use them if you need to. 
18. Network-work-work-work-work (cue Rihanna)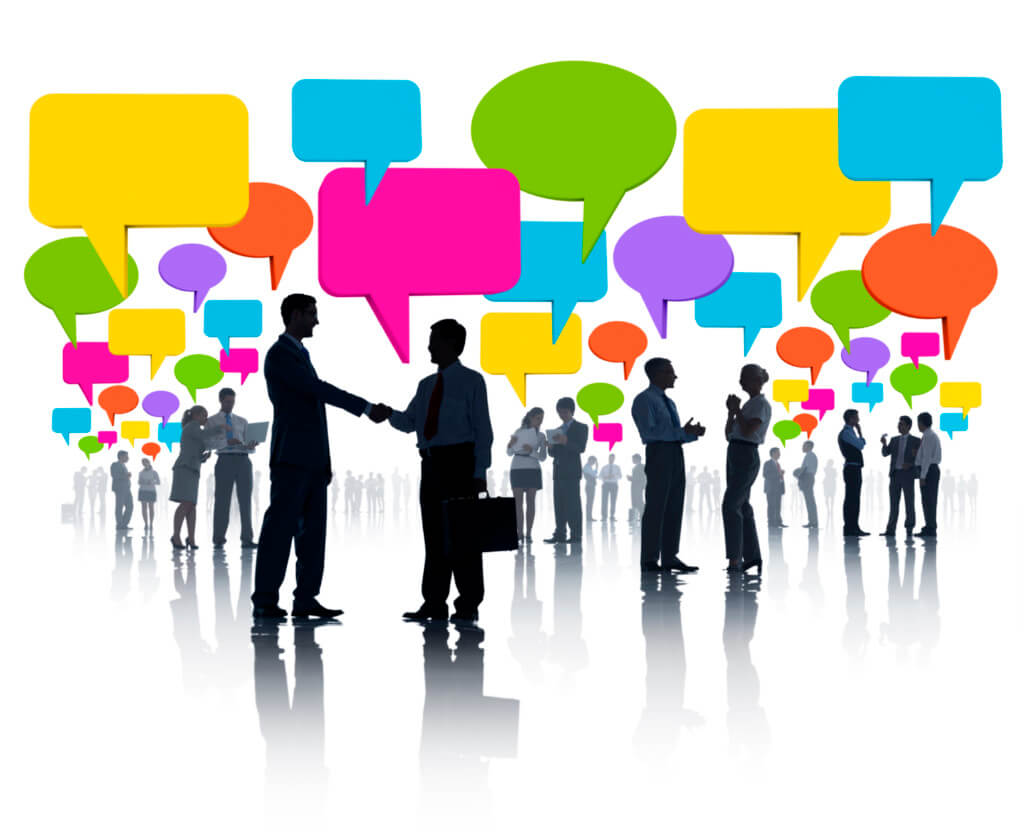 "College proves that who you know is just as important as what you know," said Florida A&M University alumna Chanel Parks. People who you meet can help you secure internships while in undergrad, as well as jobs once you graduate. Network now and prosper later. Colleges hold workshops, meet-and-greets and seminars all the time to help students network with people in their desired professional field, take advantage of them! The limit on networking doesn't exist (Mean Girls, anyone?) – take the opportunities while you can.
19. When you turn 21, make it unforgettable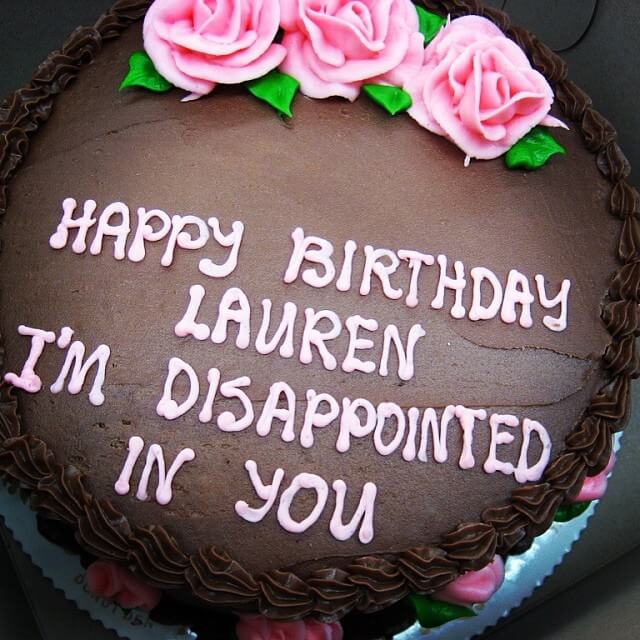 Ah, your 21st birthday, the day you look forward to for years and your parents hope never comes—and we all know why. I doubt that you turned 21 in high school, so when you turn 21 during college, turn up! Make your 21st an experience one you won't forget despite your blackout-drunk moments. Throw a party and invite the people who make you happy and bring out the best in you. If you don't enjoy parties, hold a nice dinner with your besties. Cue High School Musical 3, because it'll be a night to remember.
20. Explore what your college town has to offer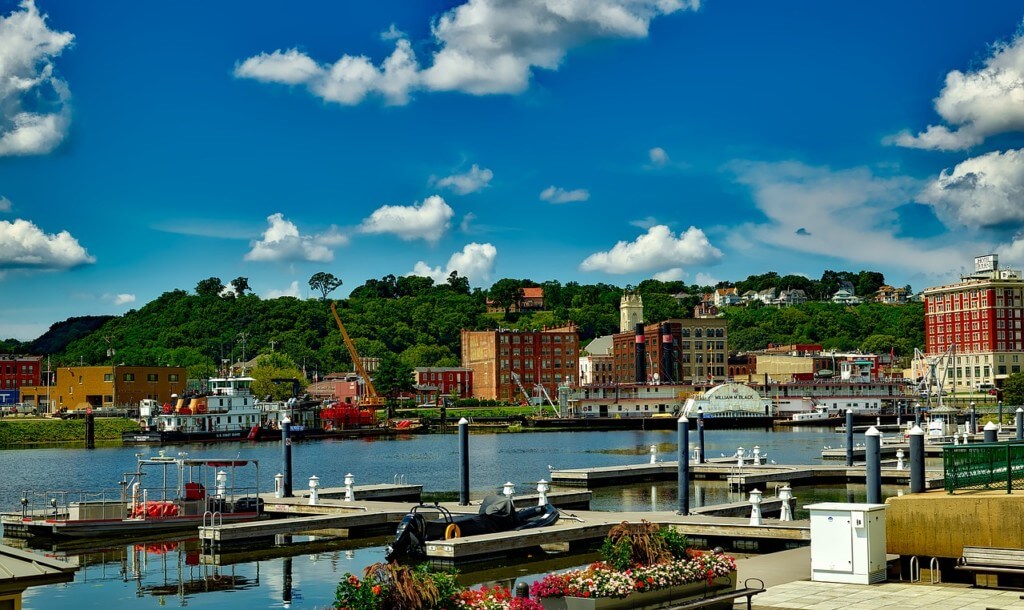 Every college town boasts its own quirks and fun activities besides what your campus sanctions—you just need to get out there and explore them. For example, FSU provides its own reservation, the Rez, with a huge assortment of water sports with free admission for FSU students. Your college town most likely has more things to do than you think. Get out there and explore it.
**Updated on July 20, 2018 by Riel Felice to include 10 more items