2020 totally ruined the 'roaring' part of the 2020s. Everyone thought we would be partying it up like Jay Gatsby in his mansion in West Egg. Instead, many of us find ourselves huddled under the blankets and bingeing the same show for the fifth time. All in good will, of course: you fight this pandemic by staying home. But the time has come to finally put The Office aside for something just a bit more exciting. Disney's Investor Day on December 10th made millions jump to their feet in jubilation for new Disney+ shows and content. From Walt Disney Animation to Marvel Studios, to Star Wars and beyond, the Walt Disney Company's plans for the next few years will have you begging, "Now, please!"
To infinity and beyond! Well, not beyond your Disney+ subscription…anyways, check out these upcoming 15 TV shows and movies from our favorite mouse.
**Note: This article does contain spoilers.**
15. Disney and Pixar's Soul
Soul is Disney's Christmas present to the masses this holiday season—the best part? You don't need Disney's Premier Access to watch this movie. As soon as you click into your Disney+ app Christmas morning, Soul will be there to greet you. With Jamie Foxx as Joe, Tina Fey as 22 and Daveed Diggs as Paul, this killer cast will undoubtedly make your Christmas a little more soulful.
I'm sure we are all afraid of life slipping away from us and it turns out just not as you hoped—Joe, a middle school music teacher, seems to have found himself in this rut. When he finds his soul separated from his body, he ends up being transported to the place before you enter the Great Beyond: the Great Before. This adventure will definitely be a tearjerker should it follow in the steps of literally any Pixar movie before it. I'm still not over Bing Bong, Pixar.
14. Marvel Studios' WandaVision
Another treat coming from Marvel Studios this time: WandaVision makes its anticipated premiere to Disney+ on January 15, 2021. If the trailer is any indication on how this series will pan out, I don't know if anyone can truly say "I'm ready." After Thanos kills Vision in Avengers: Infinity War, there seemed to be no hope on the horizon for poor Wanda, left without her lover or her beloved brother—or so we thought. Following the styles of major sitcoms of yore, WandaVision will chronicle the not-so-simple "life" of Wanda and Vision. Featuring nods towards shows like Leave it to Beaver and The Brady Bunch, not everything is so wonderful in their little oasis of a world. The glitches that haunt Wanda will have you anticipating something a little more eerie.
"As of right now, my most anticipated show from the Investor's Day is definitely WandaVision. The reasoning behind this is that it's doing what the MCU has hardly done within the last 12 years: exploring genres. With just about every cinematic entry, you know that there's a formula that's going to be followed, but with WandaVision I have no real idea of where they could go and I love that. Plus, it's fantastic to see both Wanda and Vision finally getting a lot more screen time, and that we're going to really explore Wanda's powers in a way we haven't seen yet," St. John's University junior Patrick Timoney said.
"Of course, it's also going to be really exciting to see just how the events of this series are going to tie into Doctor Strange in the Multiverse of Madness, really bridging the gap between movies and television that we never fully saw with the Netflix shows."
And with a surprise reappearance of Darcy from the Thor franchise, as well as introducing adult Monica Rambeau from Captain Marvel, this show leaves us with more questions than answers.
13. Lucasfilm's The Mandalorian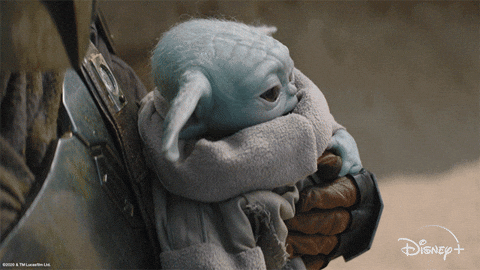 Grogu, affectionately nicknamed Baby Yoda, made a splash when The Mandalorian debuted back in November 2019. With season two just reaching its surprising conclusion, the next questions may look a little something like this: when will season three come out? The answer to that still seems a little unclear. Jon Favreau, director of The Mandalorian, revealed that there will be a spin-off of The Mandalorian in the form of a new TV show, The Book of Boba Fett. That show will hit Disney+ in December of 2021. As for our Grogu escort? It seems that it will go into production sometime next year, but no official release date has been hashed out just yet.
12. Walt Disney's Live Action The Little Mermaid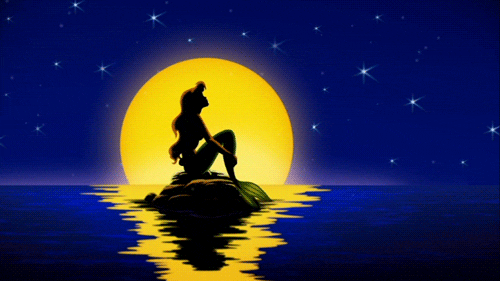 Harry Styles may have gotten our hopes up when he debunked the rumor that he would be playing Prince Eric, but that doesn't mean that you shouldn't be any less excited for this film. Now, I know that Disney live action movies have been a little spotty in the past (I'm sorry Emma, but the autotune in Beauty and the Beast was just a little much), but everyone's hopes should be higher for this one. Who better to play Sebastian than Daveed Diggs? Halle Bailey and her gorgeous voice will totally light up the screen as Ariel. While Melissa McCarthy was not my first choice for everyone's favorite octopus witch, I think she'll bring a bit of a Broadway-esque Ursula to the big screen. I Want the Good Times Back, anyone?
11. Lucasfilm's Obi-Wan Kenobi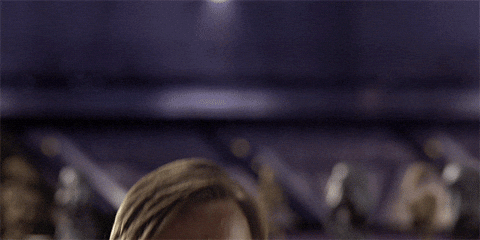 Star Wars fans rejoice! Not only will Ewan McGregor be playing Obi-Wan Kenobi, Hayden Christensen will also be reprising his role as Darth Vader. The show will begin filming in early 2021, with six episodes to the season. So far, Disney claims it will only be a single season—but we all know how they like to surprise us. This show will begin on Tatooine, a desert planet, but will spin off into a wild ride that fans are sure to love. Obi-Wan Kenobi will follow Obi-Wan a decade after episode three, Revenge of the Sith, in his quest to protect Luke Skywalker.
"Definitely has to be the Obi-Wan Kenobi show. Obi-Wan is my favorite character in all of the Star Wars canon, and he is finally getting his own show where we will see what he did between episodes three and four of the Star Wars movies," St. John's University junior Steven Kaht said.
With a promise that Obi-Wan and Anakin will battle it out once more before their final confrontation in Star Wars: A New Hope, this exclusive Disney+ series should definitely have a spot on your to-be-watched list.
10. Marvel Studio's Black Panther 2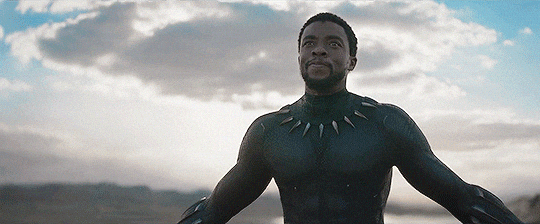 Chadwick Boseman leaves a major hole not only in the Marvel Cinematic Universe, but in the hearts of children of color who never saw a superhero that looked like them before. That being universally acknowledged and admired, Disney decided to not recast the part of T'Challa in the sequel. Regarding the specific plot of Black Panther 2, not much can be said just yet. I imagine we will be seeing some familiar faces in the gorgeous city of Wakanda once again. Whether it be Shuri making an invention that would put Tony Stark to shame, or Okoye guarding the once hidden city, the Black Panther franchise will continue on without the king of Wakanda. I wonder if we'll see Okoye getting her Starbucks this time around.
9. Disney and Pixar's Lightyear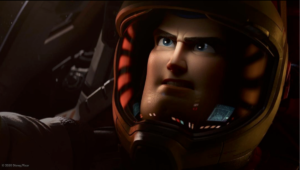 Audiences will be amongst the stars with this newest adventure, all about defending the universe in Disney and Pixar's Lightyear. Now, to be clear, this isn't an origin story about Buzz in Toy Story, but rather the origin story to the Buzz Lightyear that inspired the toy we all know and love.
"My favorite memory with Disney films is watching them with my family. Growing up, every Friday night my family and I would have 'movie night' down in our basement. Almost every movie we picked was a Disney movie since it was so exciting for all of us to watch," St. John's University junior Brianna De Simone said. "Disney films bring memories that children and adults will cherish forever. Disney movies teach me that you can find happiness in the most simplest of things and that you are always still a kid at heart."
Pixar's 26th animated piece is set to debut in the summer of 2022. From captain to space ranger, Chris Evans continues his legacy as one of Disney's golden boys.
8. Marvel Studios' Black Widow
Long since its original release date, Marvel finally relented in giving us what we all want: Natasha Romanoff's solo movie. Prior to being the first female superhero and Avenger in the Marvel Cinematic Universe, Natasha honed her killer skills in the Red Room. The Red Room in Marvel Comics makes young women into elite assassins, as per the Soviets' design.
Remember when Loki tried getting under Natasha's skin back in The Avengers? How she said she had red on her ledger prior to her being in the Avengers? Well, this movie follows Natasha's past finally catching up to her. Featuring new characters like Yelena Belova and Taskmaster, May 7, 2021 can't come soon enough. Whether or not we get to see what finally happens in Budapest will remain to be seen, but after Natasha's death in Avengers: Endgame, I am ready for some more of everyone's favorite red-haired assassin.
7. Walt Disney's Turner and Hooch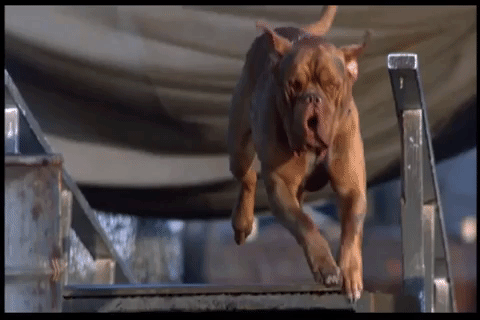 You can call me a truther on this one: Josh Peck is set to star as U.S. Marshall Scott Turner in Disney's reboot of the beloved 1989 detective comedy, Turner and Hooch. Slated to have 12 episodes for viewers to enjoy, this show will follow in similar footsteps to the original movie (but as you can see, there is a slight change in occupation on behalf of Turner).
This comedy should be available to binge in 2021, but it seems to be up in the air. This adaption will be the second iteration: after the movie did well in the box office, ABC and Touchstone TV attempted to create a TV show with the original dog from the movie. It didn't go any farther than the pilot, but I think this time around, we'll have more luck. They also employed five French Mastiffs to play Hooch in the show—crazy, right?
6. Lucasfilm's Ahsoka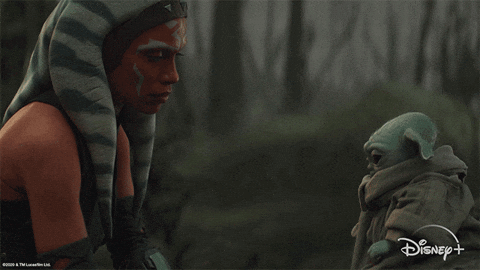 Another win for the Star Wars fans! The popular character from Star Wars: The Clone Wars made her live action debut in The Mandalorian season two in the form of Rosario Dawson. Dave Filoni will pen the show, but the release date? Unknown. Not much information can be found on the plot of the show yet, but the pre-production seems to be going well. If The Mandalorian indicates anything, it will be a possibility to see some familiar faces pop up.
5. Walt Disney's Hocus Pocus 2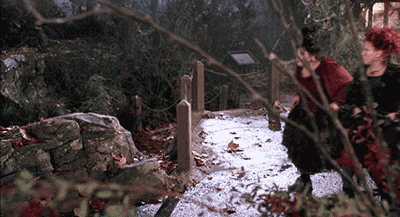 Time to bust out your best Winnie Sanderson impression, because sisters, it is a glorious morning for Hocus Pocus fans! After 27 long years, this Halloween classic will finally see its sequel in the light of day. With the original Sanderson sister ready to reprise their roles, what could possibly go awry? With the plot and debut date under wraps, it may be some time before we can hear I Put a Spell on You again—but Bette Midler will always be worth the wait. Any ideas on who else might join the cast?
4. Disney and Pixar's Luca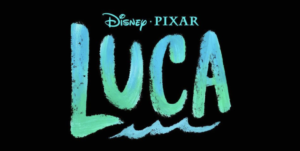 This time around, Disney and Pixar will sweep us off to a summer on the Italian Riviera. Filled with gelato, wild rides and a bit of a surprise: sea monsters. Luca's new friend, Alberto, is actually a sea monster from a world below the waves. This movie will premiere theatrically on June 18, 2021; whether COVID-19 will impact that theater release remains to be seen. Nevertheless, I am thrilled to be sent back to Italy through the big screen (I would kill for some cream gelato right about now).
3. Walt Disney's Live Action Peter Pan and Wendy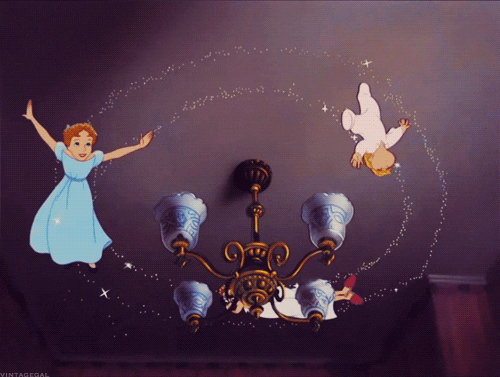 A popular childhood favorite and the inspiration behind so many tattoos, Disney will finally be producing its own live action version of Peter Pan. While the 2003 Peter Pan holds a special place in my heart, I am thrilled that Disney will revisit this iconic movie.
"The most important lesson that Disney movies teach children is that Disney movies teach children is that dreams do come true and that no matter what, there is always a happy ending no matter what situation you find yourself in! Following your heart is another great lesson that Disney teaches [my] students," St. John's University junior Alyvia Proscia said.
Some familiar faces will grace the big screen, including Jude Law as Captain Hook and Yara Shahidi as Tinker Bell. But our titular characters will be played by some relatively new faces to Hollywood: Ever Anderson as Wendy, Alexander Molony as Peter and Alyssa Wapanatâhk as Tiger Lily. Premiering sometime in the future on Disney+ and possibly in theaters, I cannot wait to be back in Disney's Neverland.
2. Walt Disney's Encanto
Guess who's back to score another movie? Everyone's favorite singing founding father, Lin-Manuel Miranda. But instead of voyaging the seas, Miranda will score a movie in a place Disney never went before: Colombia. The plot? A young girl, raised in a magical household, finds herself without any powers. While the cast of this movie is still unknown, the art that Disney released on Disney's Investor Day looks super promising.
"As a Hispanic person, seeing diversity in ANY film or TV show makes me happy. But seeing a future Disney film tailored around a Colombian family makes me proud and happy to see the development of different cultures being represented in media," St. John's University alumnus Ethan Dominguez said.
Expected to release in November 2021, this movie will totally get you on your feet.
1. Marvel Studio's Loki
Even after three deaths, Loki can simply not be beat. This series will follow the fandom favorite after his timely departure in Avengers: Endgame, in which he created a new timeline (this seems to be happening a lot in the MCU). Following in the footsteps of the other Marvel TV shows expecting release on Disney+ this year, Loki plans on giving us six glorious hours of Loki content in May 2021. The full-length trailer dropped on Disney's Investor Day, which gave us just a glimpse of the chaos to ensue within the show. Loki for president, anyone?
Plus, Owen Wilson makes his Marvel debut as Mobius M. Mobius of the Time Variance Authority, or the TVA for short. An interesting mix to say the least, but absolutely thrilling at the same time. Now, the friendlier Loki Odinson from Thor: Ragnarok remains dead—this series shadows The Avengers Loki, fresh out of Thanos's control. Despite losing that precious character development over the course of the main MCU movies, Tom Hiddleston will surely bring everything he possesses to this character. Loki's exceptionally brilliant plots and deviously good looks will no doubt be a draw-in for viewers. About time someone gave Loki some love he so rightfully deserves.