Wonder Woman: the first major blockbuster from a top-tier comic studio company led by a woman, in an age of Hollywood reformation. Groundbreaking would be putting it lightly. Gal Gadot's Diana Prince allowed women around the world to breathe an excited (and long overdue) "Finally!" for female superheroes.
Wonder Woman felt like a cultural reset upon its release.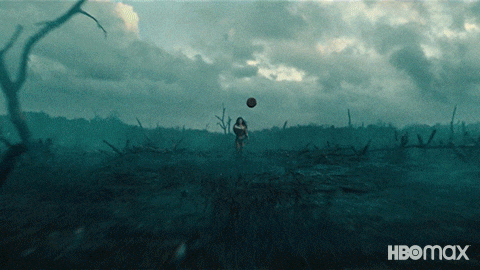 I still get chills when I watch her overtake No Man's Land whenever I catch it on TV—and smile to myself because, yes, I can finally say that I see a superhero that I can connect with and looks like me. Growing up in the early 2000s, I never felt that sense of awe. My earliest memory of a strong woman in a superhero movie aligned herself on the bad side. Mystique from the original X-Men sticks out the most when I think back, even with Storm, Rogue and Jean Grey highlighted in the movies. I mean, seriously, a frog-like mutant took down Storm, Jean Grey and Cyclops for a hot minute? At least Mystique kept Wolverine on his toes every time they met.
Then came Mary Jane from the original Spider-Man trilogy.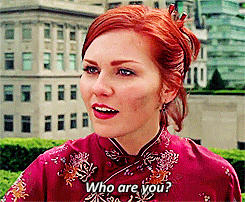 She obtained layers from the writers, to a certain extent. You know, a verbally abusive home, an ambition to make it on Broadway and the rejections that come with it, the woes of relationships and the horror of waitressing while your alien-possessed boyfriend dances with another girl. Even then she pretty much became the definition of "damsel in distress" throughout the films. She often dangled from some structure at a perilous height only for Peter Parker to literally swing in and save her. The balcony. The bridge. The taxi in the webs between two buildings. There's nothing necessarily wrong with that—I would be screaming for help if I found myself in similar spots. But that same "Someone help her!" gets old real fast.
For a long time, I found myself asking "Why can't a woman do what he does?" There's no real answer as to why a woman can't—because they can—but as I got older, I realized it involves something else entirely. Let's be real: Hollywood typically revolves around male narratives, producers and directors. Try as they might to produce a female character that resonates with female audiences, only a handful create something that hits home.
Now, when a woman becomes involved in the filmmaking process, we end up with an entirely different result. Wonder Woman. Captain Marvel.
The pool of female superheroes leading in movies finds itself growing every day, especially after Disney's Investor Day. Black Widow will finally see its release this year after its delay. Alongside the She-Hulk and Ms. Marvel TV shows in the works, we may see the tides finally shifting to something significant. Not to mention Captain Marvel 2 in the works with Ms. Marvel reportingly making her film debut alongside her superhero idol Carol Danvers, the titular Captain Marvel. Marvel Studios definitely took strides to give its fans strong, relatable women, including depicting the unity all women should share.
That one scene in Avengers: Endgame where all of the superheroines come together to help each other will be one I defend forever. To see almost every introduced female superhero share the screen while facing the biggest enemy that ever graced the Marvel Cinematic Universe, genuinely impacting the war? Goosebumps. Every woman that I talked to after that movie all discussed that one scene without incitement. The looks of excitement coming from them only made me want to see more powerful women on screen. To see them be vulnerable and overcome in a way that's candid. There's a demand for sincere portrayals for female superheroes; look at one 30 second scene did, what one female-helmed movie did. Imagine the impact should this become the norm. And it most certainly will.
It's not like there's a lack of female superheroes. Even those who were originally intended to be love interests and sex appeal in comics or movies or TV shows find themselves being reborn. Look at Black Cat—aka Felicia Hardy—from Marvel Comics, for example. While she may not always find herself on the good side, if you take a gander at her original character design, you'll understand why she's considered the "bad girl" and the "bad choice" over Gwen Stacy or Mary Jane Watson. But if you look further into her backstory, you wonder why she's portrayed that way—thanks to Sony's Spider-Man video game, Black Cat got a serious upgrade.
A uniform that's flattering but not overly sexualized, a change in perspective; all these things matter to women interested in comics and videogames.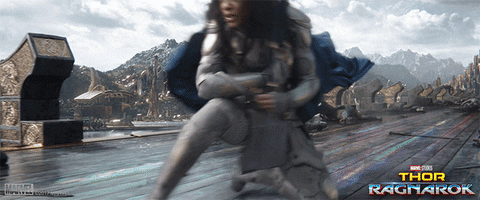 Look at Peggy Carter from the Captain America series: she's a strong, independent agent. She took out a getaway driver with one shot, and nearly defeated a HYDRA spy coming at her in a speeding car. She literally punched a sexist soldier who wanted to show her "some moves," sending him sprawling across the training grounds. Why can't we see more scenes like that? Even her solo show Agent Carter got cancelled by ABC after two seasons despite fan support attempting to save it. Marvel Studios didn't want it to end either, but there's no word on any revival from them unfortunately.
The lack of on-screen diversity makes for a serious issue too.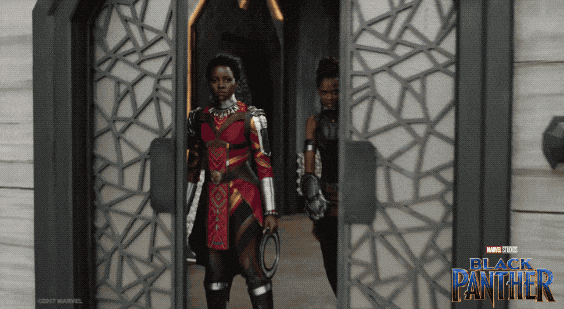 It took how many decades to see a cast as diverse as Black Panther? Chadwick Boseman made history playing T'Challa, but what about the ladies? Shuri, Okoye and Nakia were the equivalent to T'Challa and M'Baku to female audiences of color. Now add in Gamora and Mantis from the Guardians of the Galaxy franchise, Valkyrie from Thor: Ragnarok—all of these ladies come from minority groups, but they don't receive the same amount of screen time or hype as their cast companions. With rumors of Shuri taking over the mantle of Black Panther, hopefully the issue of screen time will be resolved for her character. A lot of people wanted to see Shuri, Tony Stark and Peter Parker together on screen, but the only hope of that remains in Marvel's What If? series coming to Disney+. Afterall, Shuri rivals (even surpasses) Tony with her intelligence regarding the inventions for the Black Panther suit and the entirety of Wakanda. But the question still stands: why aren't these women of color superheroes on screen more?
My wish for every little girl is to see female superheroes that look like them. A superhero that experiences the things they experience. A superhero that they can model themselves after, like little boys did for decades with Superman and Batman and Captain America. Because seeing the smile on their face like in Wonder Woman 1984 makes all the difference.