Aren't you absolutely over people telling you that Los Angeles has no winter? Or that you can't celebrate the holidays because there's no snow and it's not cold outside? Well, it's time to prove those folks wrong. While Los Angeles remains its gorgeous 75 degrees throughout the winter months, there's still plenty to do to get your winter on. Instead of envying your friends vacay Instagram posts from their ski trip to Vermont, check out these wintertime activities sure to get you in the holiday mood this winter break!
1. ICE at Santa Monica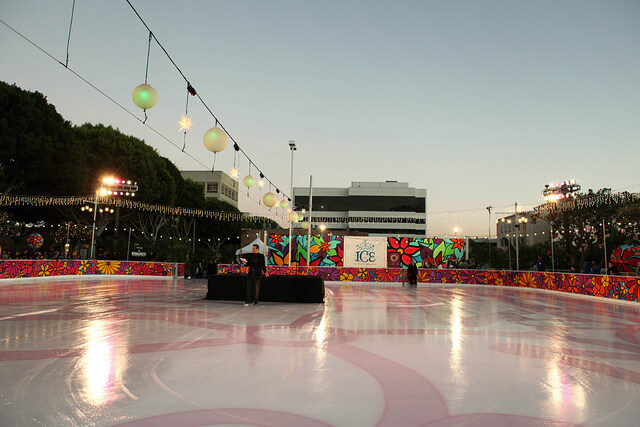 Okay so maybe there's no natural frozen body of water to skate on around here, but just minutes from the beach in Santa Monica, L.A. hosts its own outdoor skating rink in the winter time. I would suggest bundling up, but at this beachside outdoor rink, I don't think there's really any need!
2.Candy Cane Lane
Get in the car with a group of friends and head down the 101 towards Oxnard Street in Woodland Hills. An epic community comes together to collectively create the ultimate Christmas lights experience. "It's a production – the music, the timing, everything. It's absolutely gorgeous and it totally makes L.A. seem like the capital of wintertime; though I can't even imagine what the electricity bills are like," NYU senior Jack Buckley said. Candy Cane Lane gives Hollywood's saying, "Lights, camera, action" a whole new meaning!
3. The Grove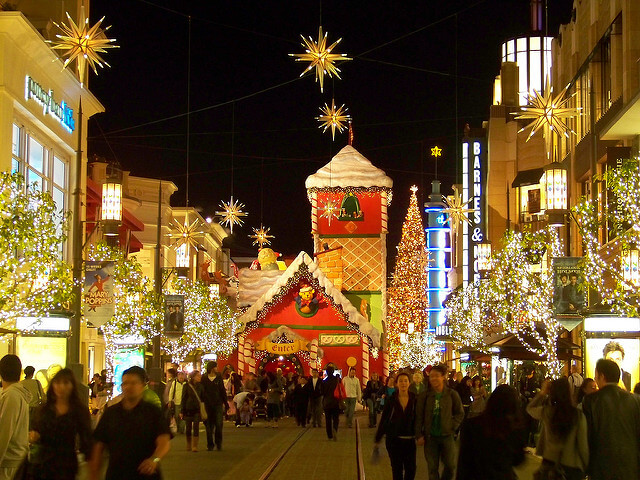 Complete your post-Christmas shopping and embrace L.A.'s winter aesthetic at The Grive. "My dad helped build Santa's house when it was created, so going back every winter to see it has been a holiday tradition for my family," Western Washington University senior Jessy Dalessandro said. With a massive Christmas tree, an epic replica of Santa's House, Christmas music, carolers and Santa's sleigh with reindeer flying high above the dancing fountains, you'll transport to the perfect holiday environment to get all your last minute gifts out of the way.
4. Disney Land

Disneyland during winter takes whimsical to a whole new level. As icicle lights drip down Cinderella's castle, the whole park completely transforms into an incredible winter wonderland. Not to mention, you'll meet your favorite winter characters like Jack Skeleton from Nightmare Before Christmas at the Haunted Mansion ride or maybe Elsa and Anna will ask you if you want to help build a snowman!
5. Sledding/Tubing on Mt. Baldy
https://www.youtube.com/watch?v=EDcr-Sk0UHk
Just north of Los Angeles stands Mt. Baldy–an ultimate winter spot for Los Angelinos. Mt. Baldy offers totally rad sledding and tubing. "I had never even seen snow before this and to know it was literally just outside of the city was awesome. It definitely upped my winter experience in L.A.," Bucknell University senior Mariele Saunders-Shultz said. Dig out that old box of mittens and scarves that you never use in Los Angeles and put them to good use at the Mt. Baldy tubing park.
6. Winter Time at the Queen Mary
Anchored in the Long Beach marina, just south of Los Angeles, wades the giant historic landmark–the Queen Mary. During the winter months, the Queen Mary becomes the most enchanting winter hotspot or should I say chillspot? With tubing, sledding and skating on deck, the boat has so much to offer. Inside the cabin visitors can find extraordinary light shows and even eat breakfast with Santa!
7. Big Bear Skiing/Snowboarding
For the more experienced "winterers," Big Bear lakes and mountain is the perfect destination. With freshly powdered slopes just two hours away, you can snowboard, ski and lodge in a complete winter zone. "My cousin and I were feeling pretty ambitious and decided to try a double black diamond, but neither of us were that experienced," Pitzer College freshman Pilar Kalra said. "We ended up having to get rescued by ski patrol. But it was totally worth it [and] we laugh about it every winter. Now we know we should take some lessons first." Forget the traffic and find a new mode of transportation (i.e. skis and ski lifts) this winter.
8. Go to a L.A. Kings Hockey Game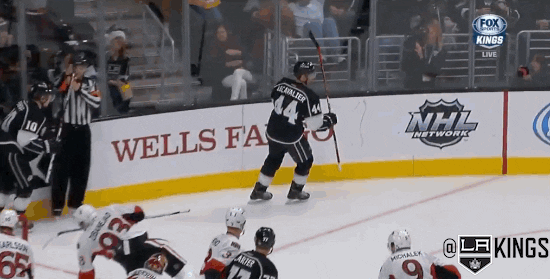 The Staples center is not just home to L.A.'s beloved Lakers and Clippers. During hockey season, the L.A. Kings claim the castle. "Everyone in their Kings' jerseys, hats and scarves surrounding the massive ice rink can make you forget that it's 75 and sunny outside the arena," Miami University of Ohio senior Adam Korn said. There's nothing that says winter like competitive winter sports. Go Kings, go!
9. Christmas Lights at the Los Angeles Zoo and Botanical Gardens
Lions and tigers and lights, oh my! Every winter, the L.A. Zoo and Botanical Gardens hold L.A.'s brightest holiday tradition. Getting better and brighter with each year, the zoo glows with animal themed lights and laser shows. So grab some hot cocoa, your family, a camera and go explore the magical winter escapade that is L.A. Zoo lights.
10. Explore L.A.'s ramen scene!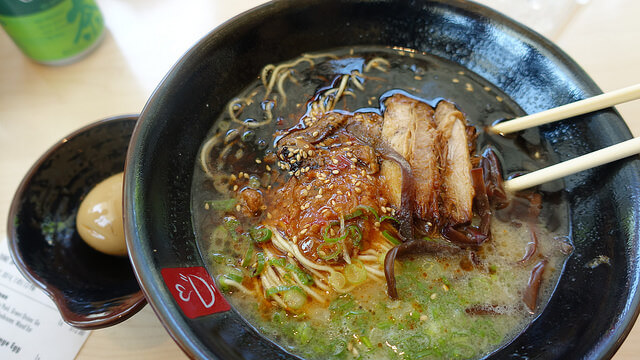 There's nothing like cold(ish) weather and warm soup. Depending on what side of town your on, head over to Sawtelle on the Westside for a plethora of ramen options or Little Tokyo if you're closer to downtown. There are tons of different authentic ramen shops to choose from. "My personal favorite is Tastu. It's super easy and fun to order because they use touch screens, so you can make your ramen exactly how you want," Bucknell University junior Lucas Gregory said. "They are even open late night for drunchies." You can even add an egg on top ,and there's nothing more L.A. than that. If you're still not convinced, check out this hilarious Insta account featuring your fav celebs with drool worthy ramen!